Posted at 9:59 pm in Uncategorized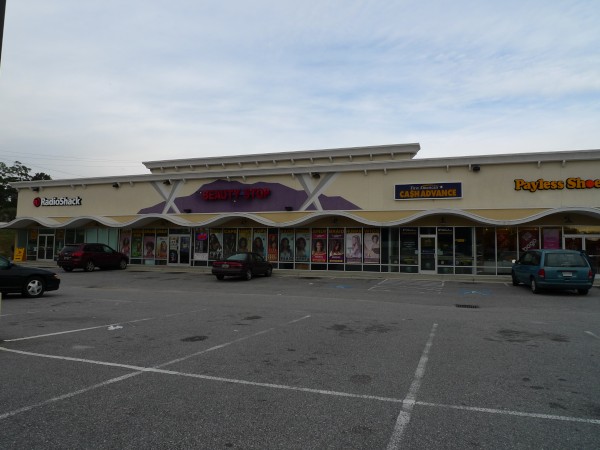 I have written about Hollywood Video here, here, and here, and things have not gotten any better for the chain since then.
Although I believe this West Columbia store was closed in the first wave several years ago, searching news.google.com for "Hollywood Video" continues to bring up rafts of new store closings, many from this month (October 2009). Apparently the parent company, Movie Gallery is also closing 200 Game Crazy stores which are often co-located with Hollywood Video as well.
I don't know anything about the gaming market, but it seems to me the retail DVD rental store market is probably not going to improve -- in fact I expect the reverse. A DVD is just a 4.7 gigabyte storage medium. Even now, you can download that much overnight with a good cable connection and it's only going to get "worse" (for stores) as broadband continues to speed up and video compression continues to improve. Add in Netflix, and a beauty store is probably a better long-term prospect.
8 Responses to 'Hollywood Video, 2731 Augusta Road: late 2000s'
Subscribe to comments with RSS
Leave a Reply