Posted at 12:07 am in Uncategorized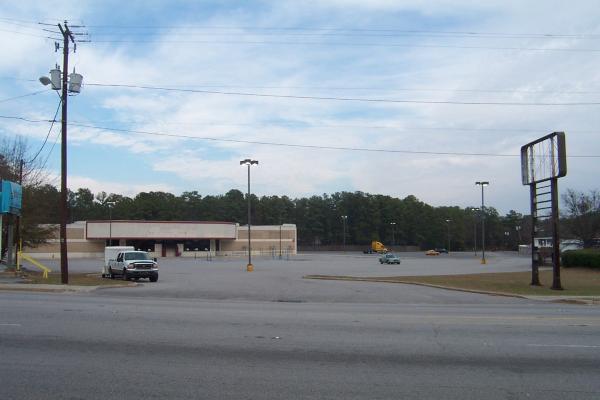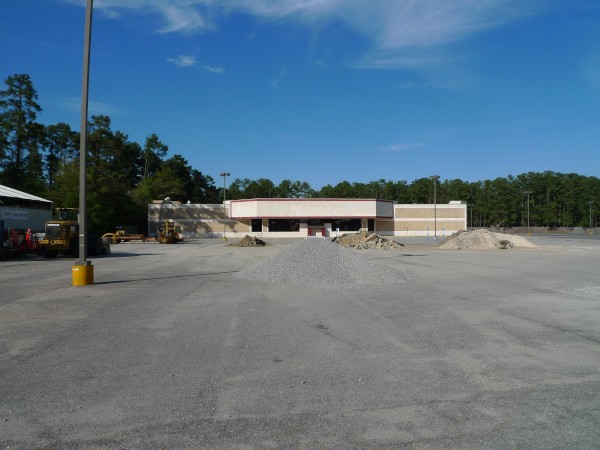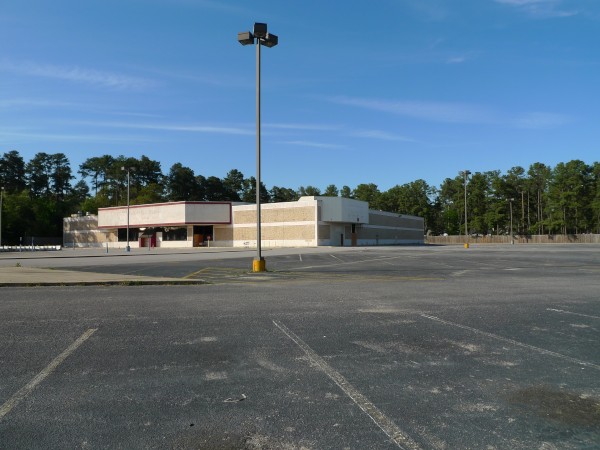 I don't know exactly when this Kroger closed, sometime in November is my best estimate. I was just driving by one day, and noticed that it was gone. It had been looking pretty thread-bare the last few times I was in it.
The closing of this location leaves only one of the inital wave of Kroger's entry into the Columbia market still open: the location at the corner of Forest Drive & Beltline Blvd. I remember when Kroger first came to town, it was the store. I was in high-school at the time, and the Decker Blvd location was convient to me when I first started to drive. My recollection is that Kroger was definitely a cut above anything else in town at the time. All of the stores had full bakeries, and a cheese section with more than the standard block chedder I grew up on. They also had small housewares (the second microwave I ever bought came from Kroger) and if they weren't open all night at the time (I can't quite recall) they were certainly open later than most Columbia grocers.
The initial wave was Decker Mall, Bush River Mall, Forest Drive, Fort Jackson Blvd, and US-1 just past Triangle City. I think the Bush River Mall location was the first to go, as that mall never really established itself. The next was the Decker location, a harbinger of the general decline of the Decker corridor. This was followed by US-1 and now by Fort Jackson Blvd.
Part of this wave of closings, aside from the poor location on Bush River was due, in my opinion to the changes in the grocery market. When Kroger came to town, it was up-market, but the next wave of store openings by its competitors trumped that by being even more up-market and Kroger found itself with suddenly dated looking properties that weren't as nice inside as newer competitors. They seem to have elected to compete by building new stores rather than refurbishing older ones, and the store on Two Notch Rd near Spring Valley High is built to their new standards. It will be interesting to see how long the old store on Forest Drive can survive. The new Piggly Wiggly by Cardinal Newman beats it for up-market, and the one-two punch of Publix and Fresh Market at Trenholm Plaza delivers everything other than 24-hour shopping.
UPDATE 5 April 2009
Here is commentor Melanie (looking cute as a button!) with a clown at the grand opening celebration of this store back in the day: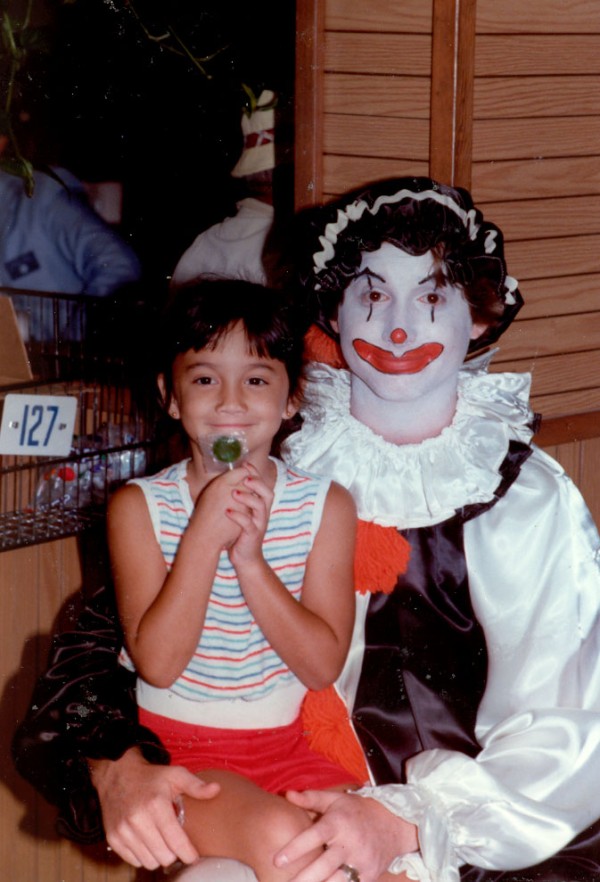 Thanks Melanie!
UPDATE 26 April 2010: Added full street address to post title.
UPDATE 30 April 2010: Added some more pictures (utility work was ongoing in the parking lot at the time these were taken).
UPDATE 6 February 2012 -- Well, it appears that work on the Whole Foods uplift has begun: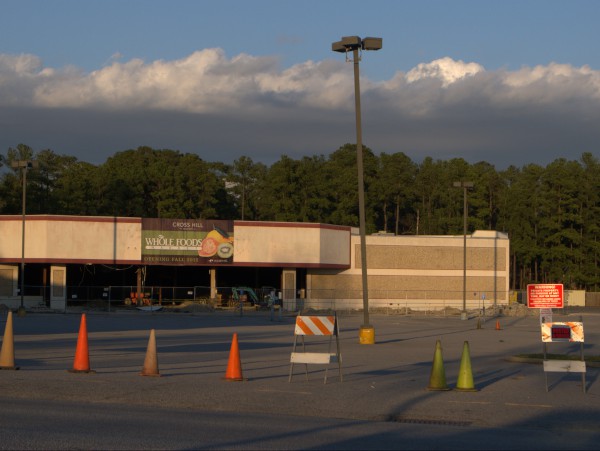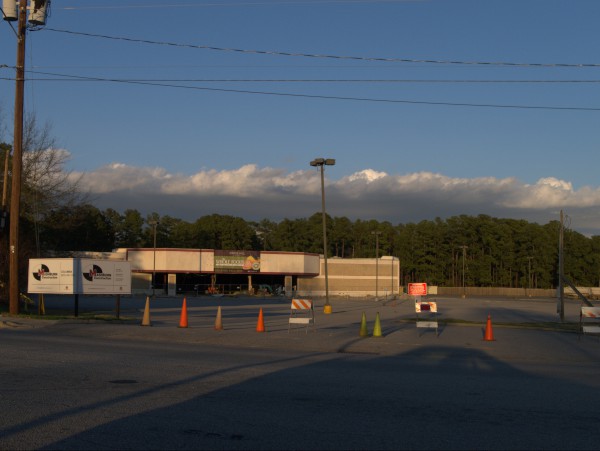 (Also, I have finally got around to adding Family Mart to the post title).
UPDATE 10 May 2012 -- Construction continues in these pictures from 6 March 2012: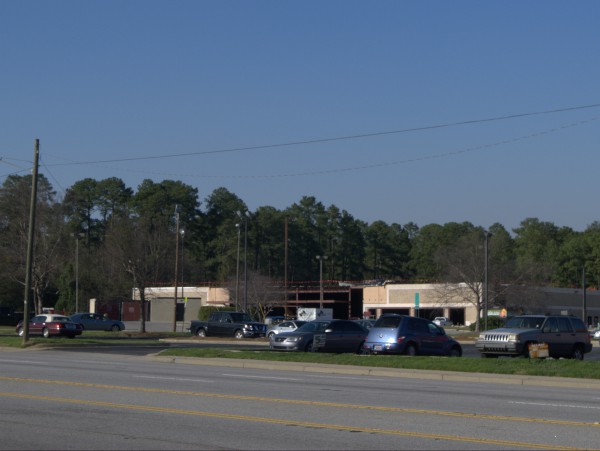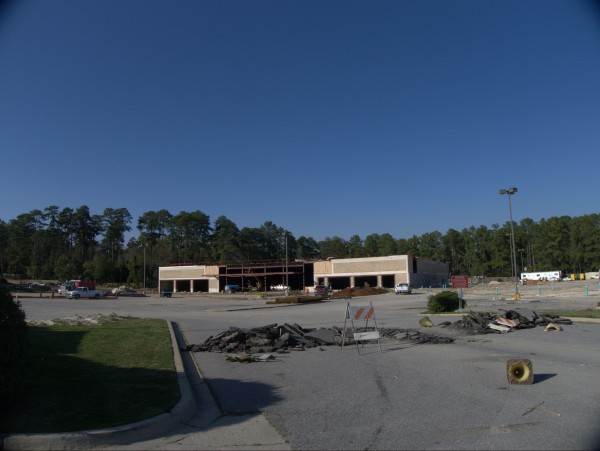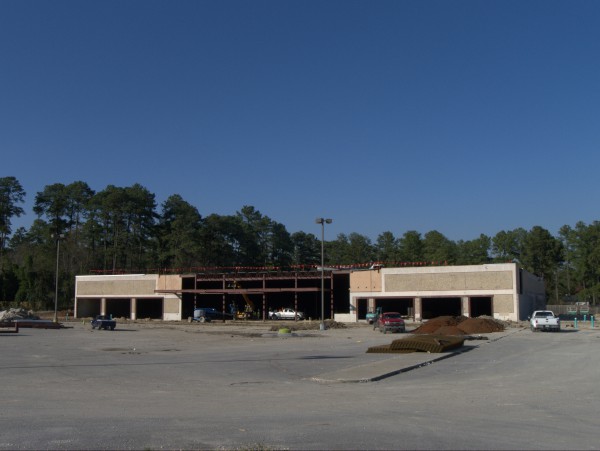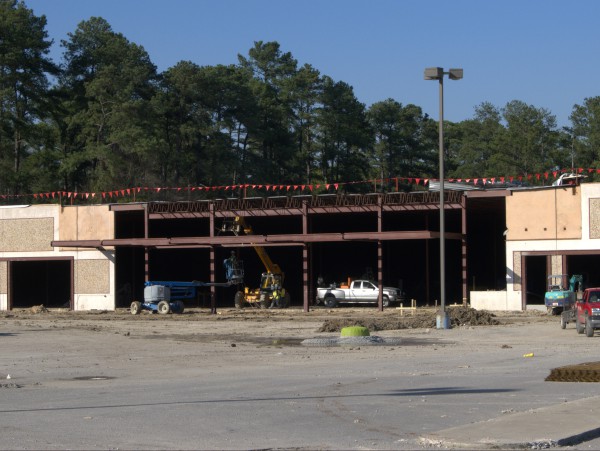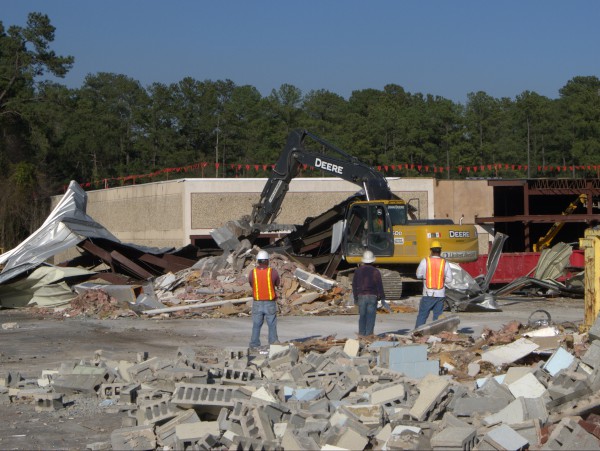 The rubble in the final picture above is from the demolition of the old Lucas Machinery building.
Photosets:
49 Responses to 'Family Mart / Kroger-SavOn, 4305 Fort Jackson Blvd: Nov 2007'
Subscribe to comments with RSS or TrackBack to 'Family Mart / Kroger-SavOn, 4305 Fort Jackson Blvd: Nov 2007'.
Leave a Reply