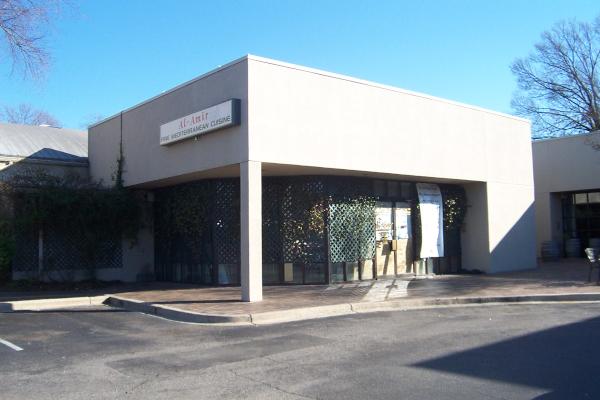 To my mind, Al-Amir was the best Middle Eastern restaurant in Columbia. My favorites were the falaffel with fresh tabouli salad and the fresh seeded Damascus bread hot from the brick oven. The inside dining area was distinctive with its wraparound bench seating, strewn with pillows. My four year old neice loved how she could walk all the way around the table. It was like a little play-area with dining for her.
In mid-December, I noticed a banner outside noting that the restaurant would be closing on 23 Dec. I don't know what happened as they always seemed to be doing a good business to me. Perhaps they were over-extended. They had opened a satellite site on Clemson Road a few years back which didn't last long, and had recently (I believe) opened a location on St. Andrews Road. That location will continue. If I had to speculate, I would guess that the site rent is lower there.
The Mediterranean Tea Room remains an option for Middle Eastern food on Devine Street, but I find its hours to be really odd.
UPDATE 3 July 2008: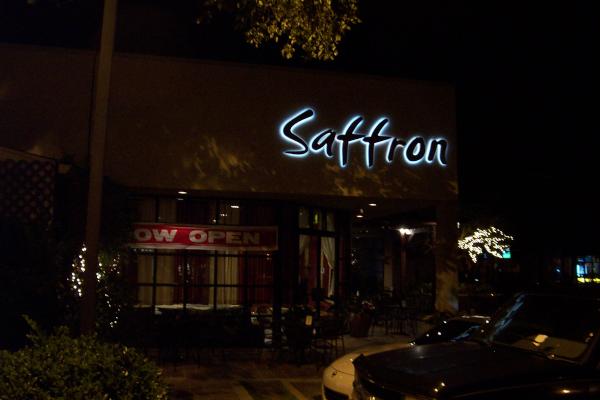 The new restaurant in the Al-Amir space, Saffron is open and has been for some weeks now. The Free Times is ambivalent.
UPDATE 12 April 2010: Added full street address to post title.
UPDATE 19 September 2011 -- Well, after the failure of Tabouli (which followed Saffron), Al-Amir is coming back. Did not see that one coming! Hat tip to my sister:
UPDATE 23 October 2012: Well, it is getting kind of complicated keeping track of the history of this building. First it was Al-Amir, then that closed (which was when I first made this post, the first ever closing on Columbia Closings!), then it was Saffron, then it was Tabouli, then it was Al-Amir again, and *now* it is Arabesque Mediterranean Cusine.
In this case, I think it is simply a name change. The phone number remains the same, as does the staff (who are still stumbling over the new name). I suspect this latest sobriquet can be explained by the yellow ABL Notice in the window. It's always been pretty clear that the Al-Amir restaurants would not serve alcohol.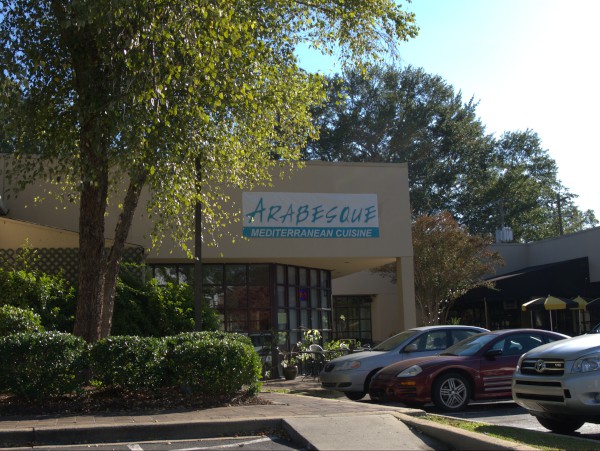 14 Responses to 'Al-Amir, 2930 Devine Street: 23 December 2007 (name change Sept 2012)'
Subscribe to comments with RSS or TrackBack to 'Al-Amir, 2930 Devine Street: 23 December 2007 (name change Sept 2012)'.
Leave a Reply