Posted at 12:54 am in Uncategorized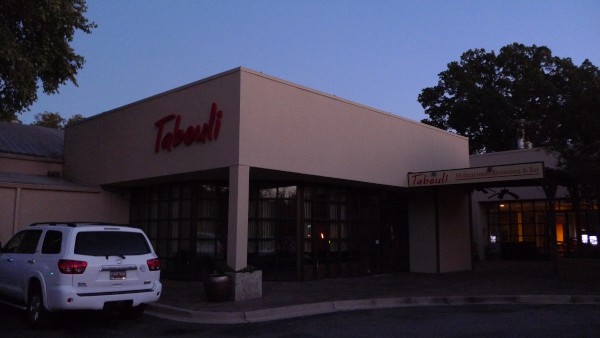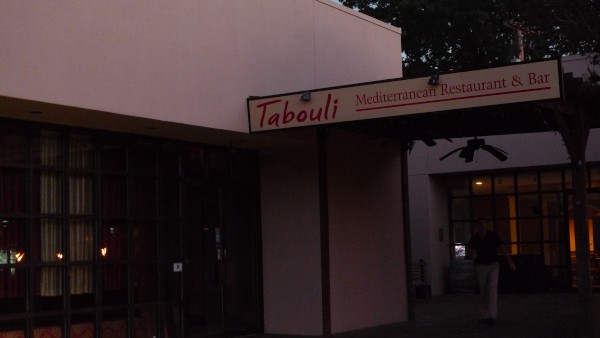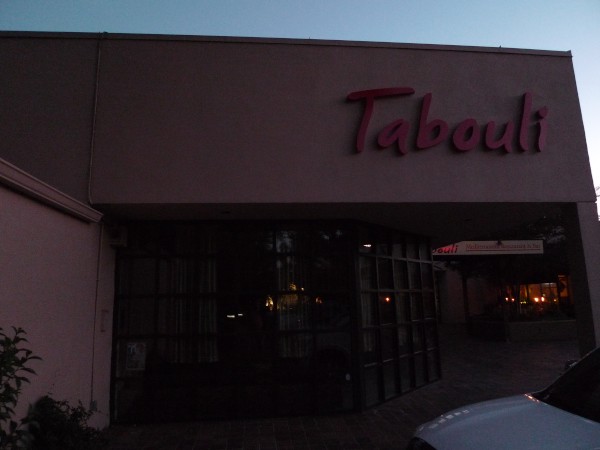 I've written about this spot on Devine Street in the Momo's, Half Moon, Za's plaza two other times, first for Al-Amir, and then for Saffron. Curiously, all three were middle-eastern restaurants.
I liked Al-Amir (which is still around at 3 other locations), never got around to Saffron and generally liked Tabouli though from time-to-time it had some rough edges. It was a little variable, and over the last few months they made some odd choices -- for instance, their namesake salad used to be served on a flat elliptical plate with a nice slice of leaf lettuce on top and a lemon wedge for squeezing, but the last few times I got it, it was glopped into a cereal bowl with no lettuce or lemon. I do have to say that the last time I went there, in late September, I had the feeling that there was some kind of staffing problem ongoing in the kitchen and there seemed to be a lot of to-and-froing to produce a plate of falafel. That said, it was a nice place for long lunches on Saturday and Sunday afternoons. (And often, the owner, or manager perhaps, would take a personal interest and offer a free sample of something or bring out hot tea).
I'm not exactly sure when they closed. As I said above, they were open in late September, but I noticed the place dark Thursday night when I stopped by Za's. As it was fairly early in the evening, I suspected the worst, and going back at prime-time Friday confirmed it. There's no note of any kind on the door, but calling the phone number gives a "this number has been temporarily disconnected" message. Perhaps the "temporarily" is some sign for hope, but in that case I would have expected a explanatory note on the door...
UPDATE 19 September 2011 -- Well, I didn't see this one coming! Al Amir is to return to this spot:
3 Responses to 'Tabouli, 2930 Devine Street #B: Early October 2010'
Subscribe to comments with RSS or TrackBack to 'Tabouli, 2930 Devine Street #B: Early October 2010'.
Leave a Reply