Archive for the 'rentals' tag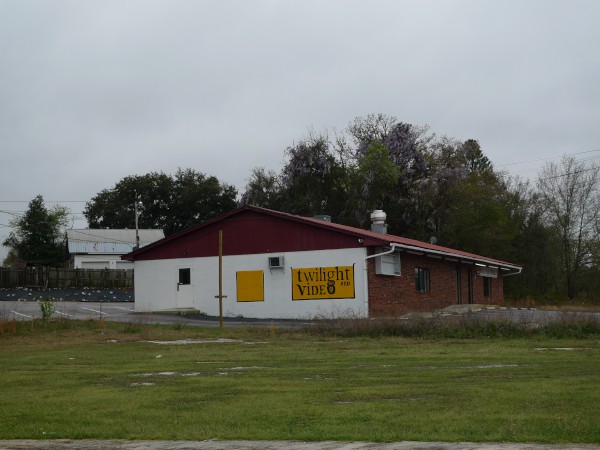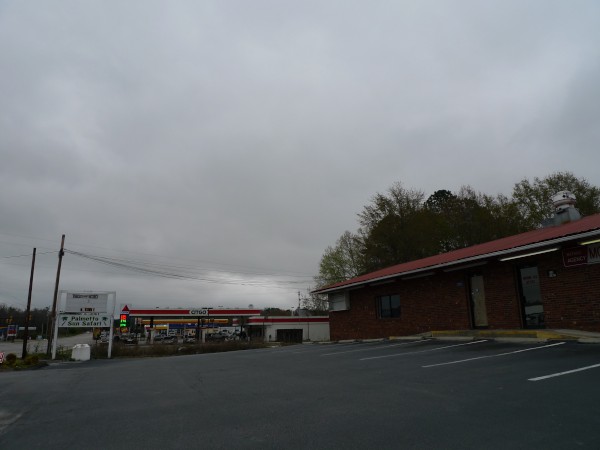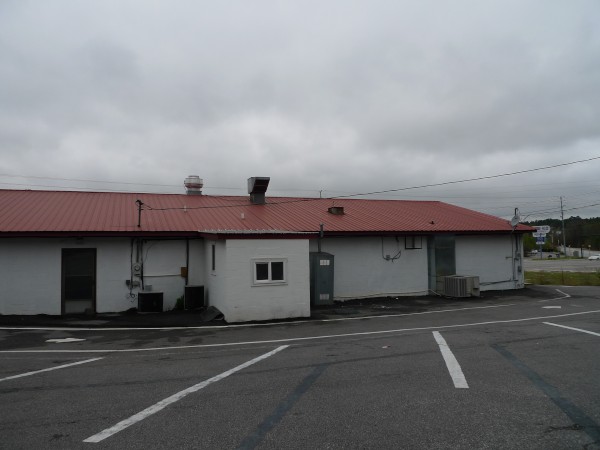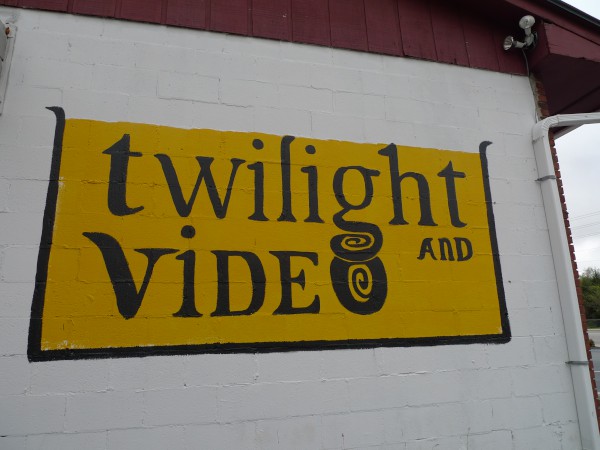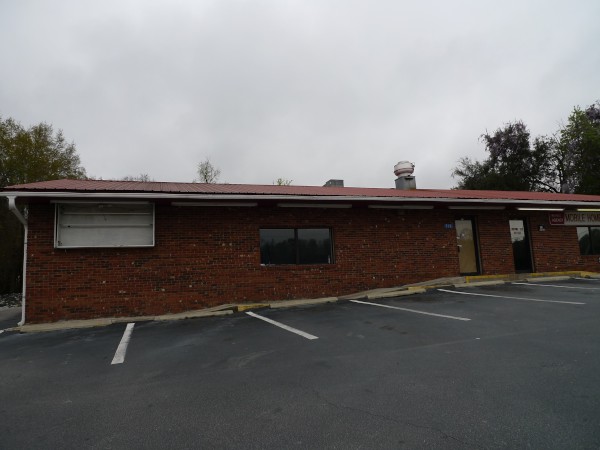 I ran across this closed video rental store in South Congaree some years ago, and as nearly as I can tell, it closed in the 2010 timeframe. I'm not sure about the adjacent insurance agency, but now those slots are filled by Forgiven Baptist Church and Grace & Beauty Salon respectively.
Apprently this section of Edmund Highway is South Congaree's Main Street.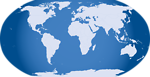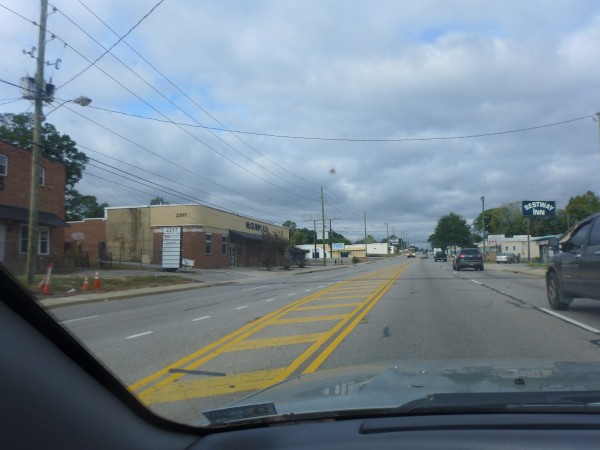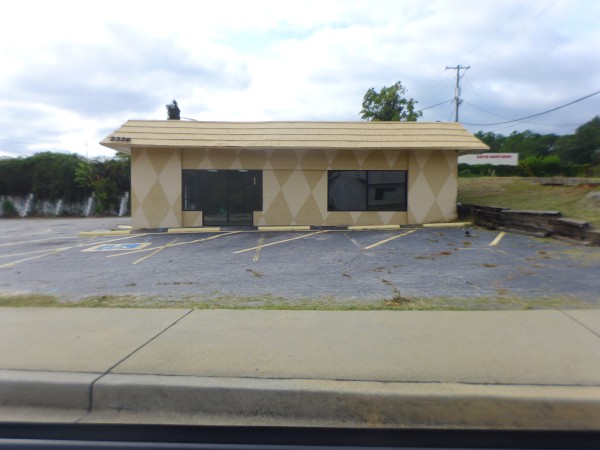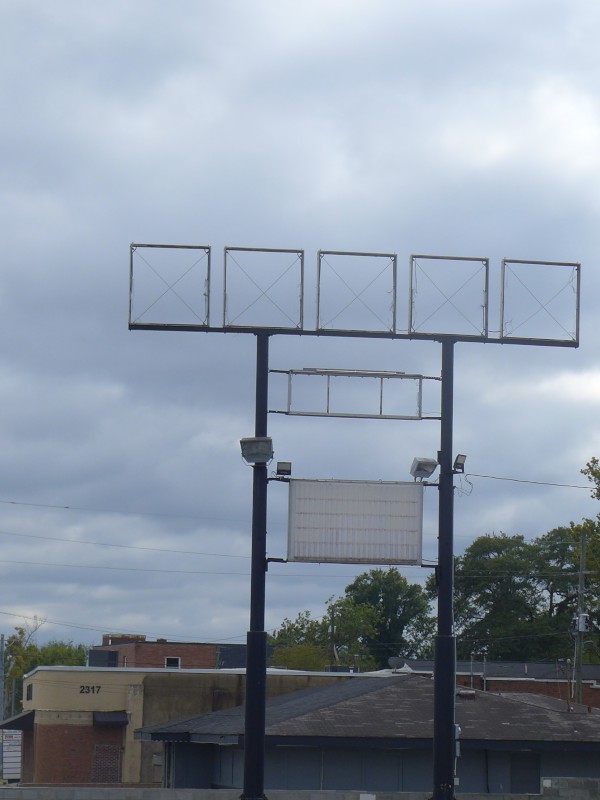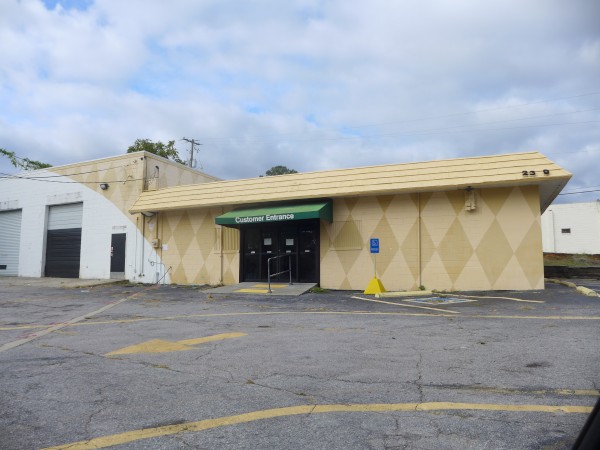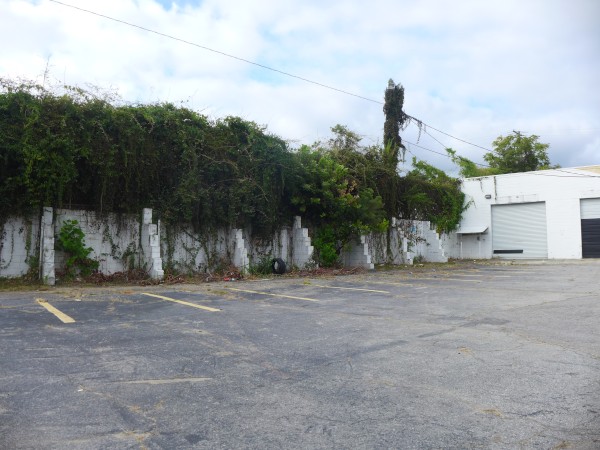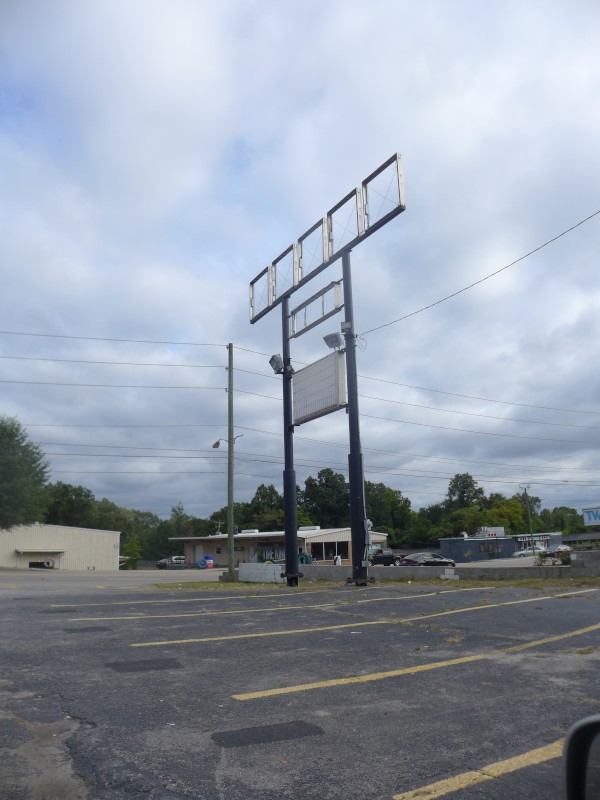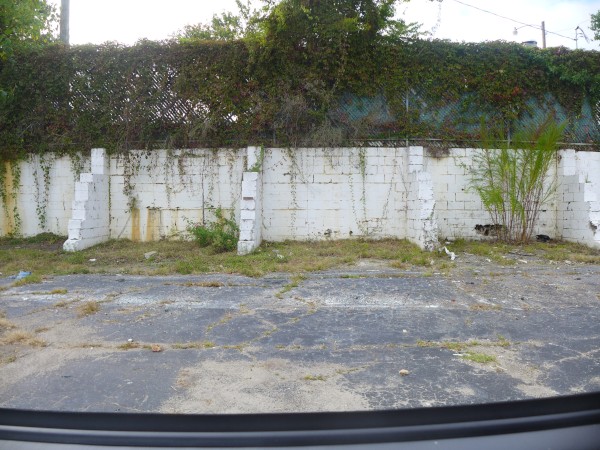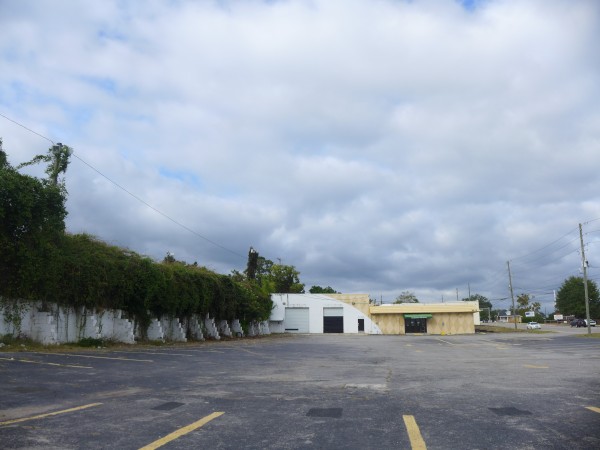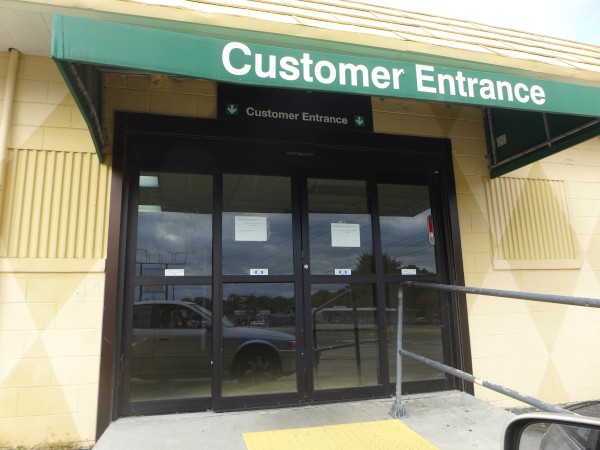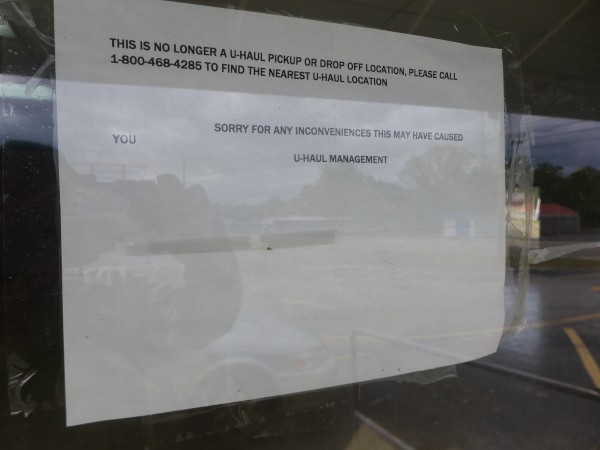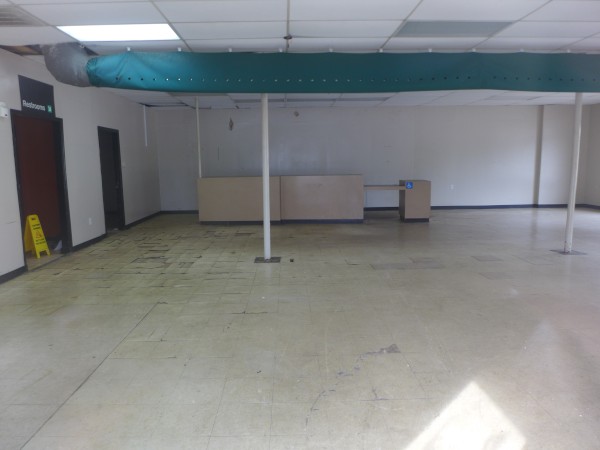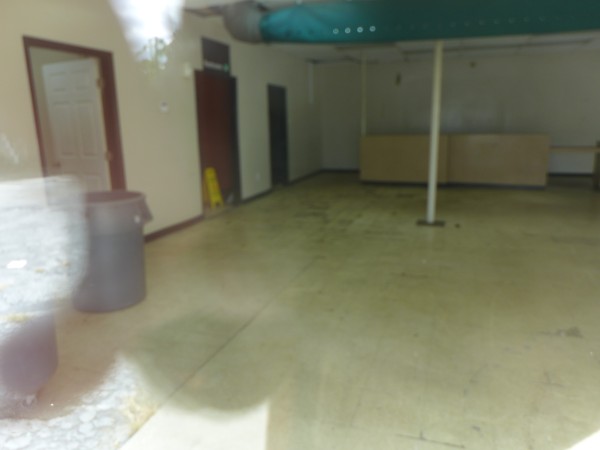 Looking at the Google Streetview, this place was open at least through January of this year, which is kind of surprising considering there is a big U-Haul operation in the old Dick Smith Ford location, and another in the old Dentsville Kmart location, both of which are not far from here. I see that as well as renting trucks, trailers & moving supplies, this location was also a propane re-filling site.
One thing I did not realize when it was in operation, and the lot mostly filled with rolling stock is that the lot seems to have been cut out of a hill and leveled -- the property on the other side of back fence is a good bit higher, and the brickwork has somewhat unusual buttressing to deal with the stress.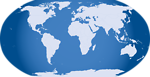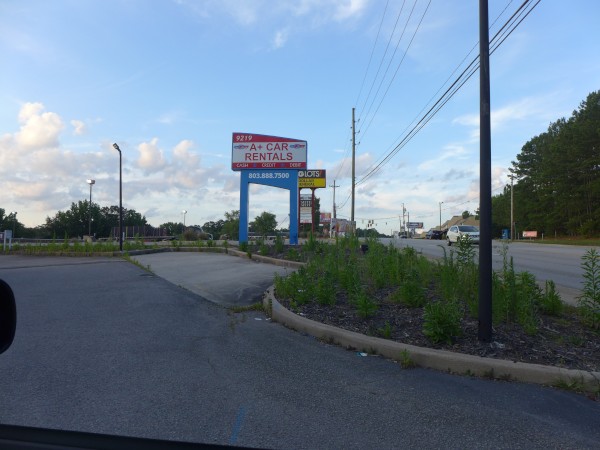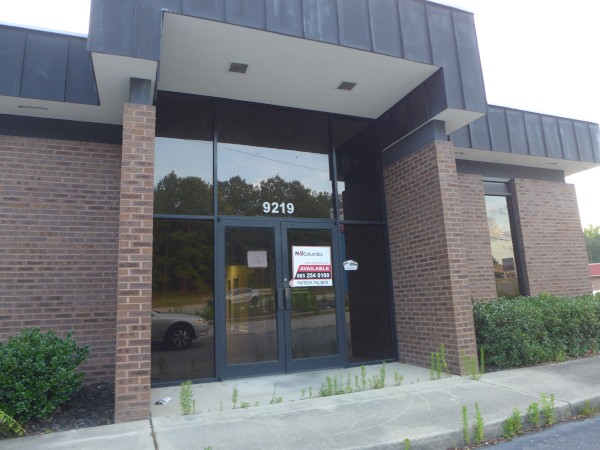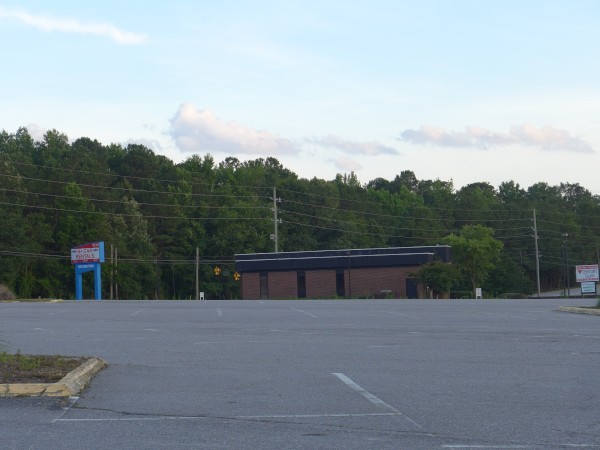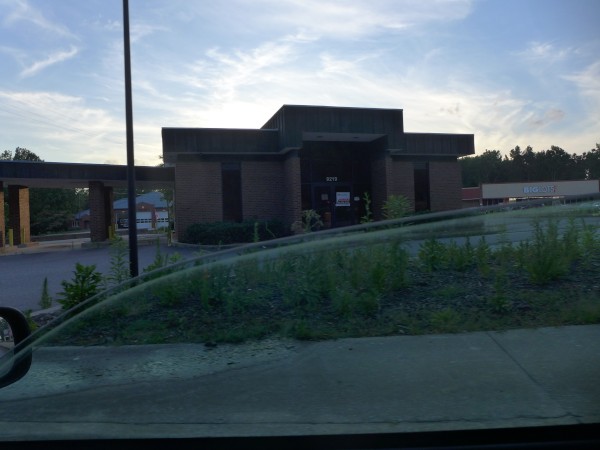 This was the follow-on operation in this building to SCU State Credit Union, and was here about two years, I think.
I believe their door sign says they have moved, but I was not able to get out to take a look at it as another car unexpectedly came around the building going the wrong direction, and I had to move out of the way.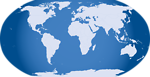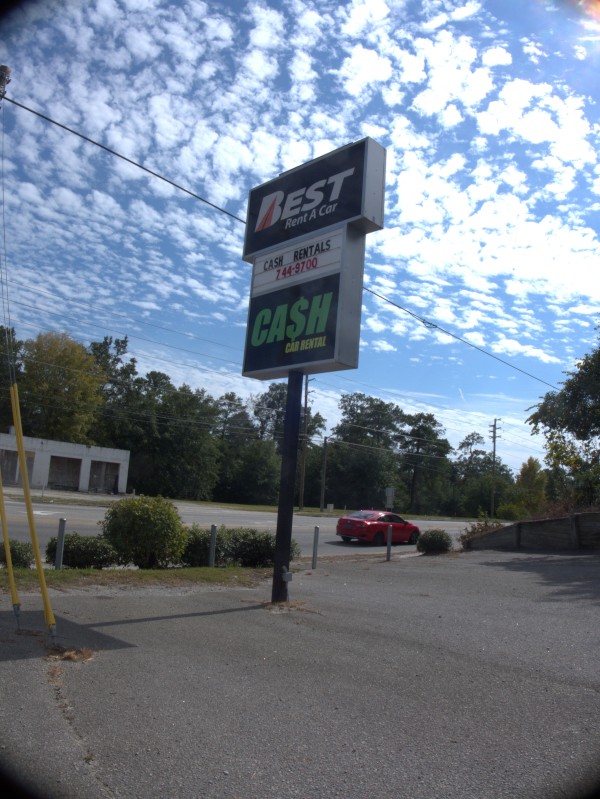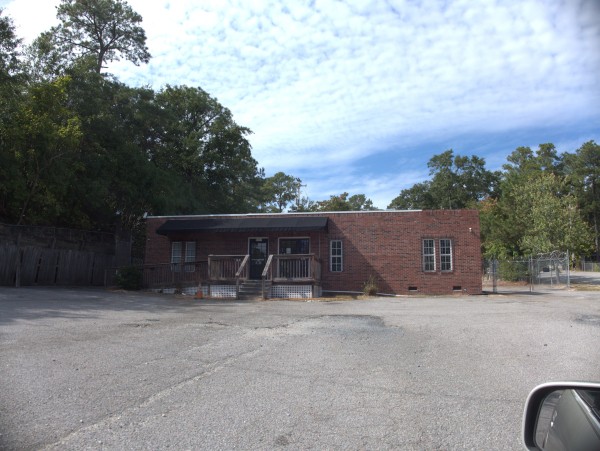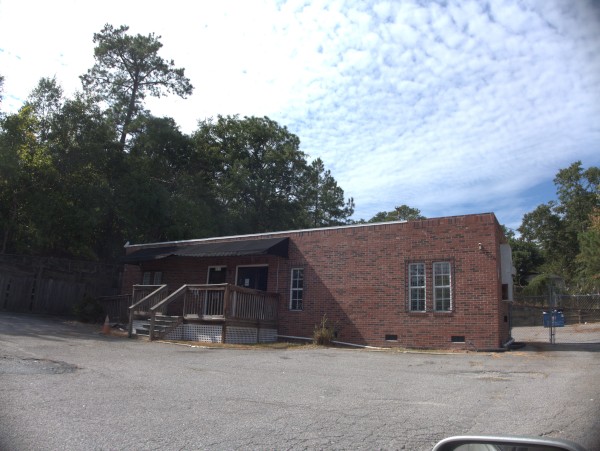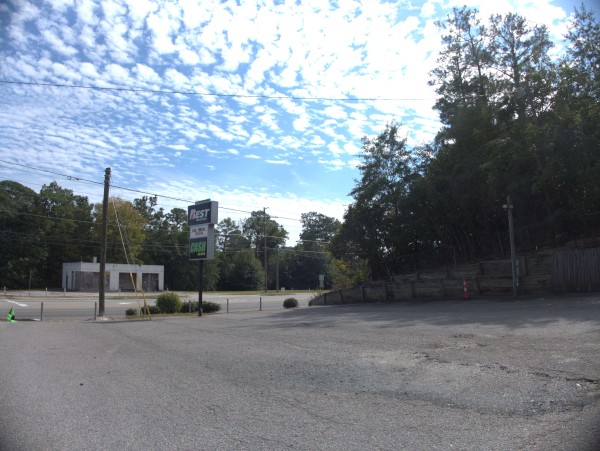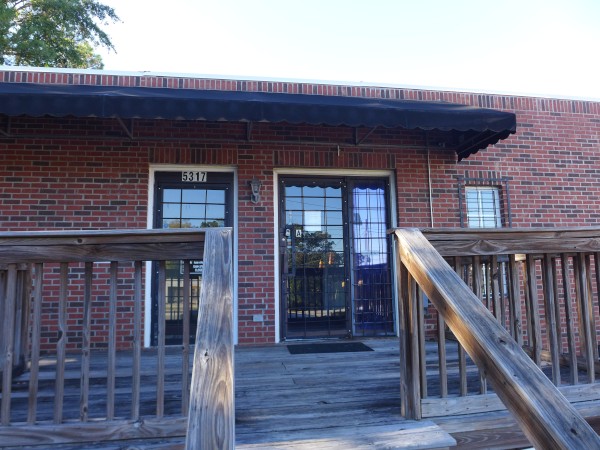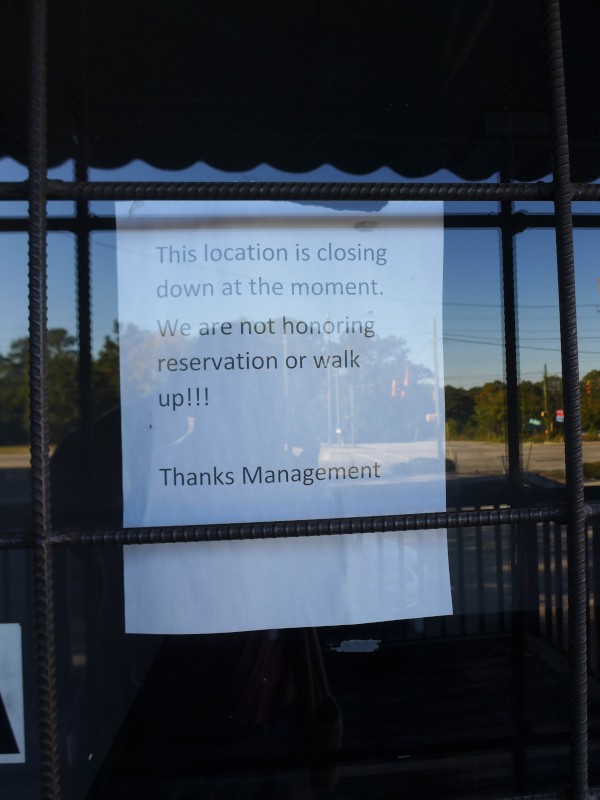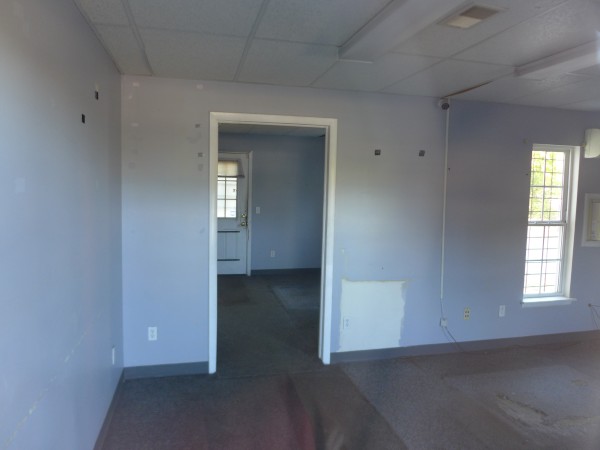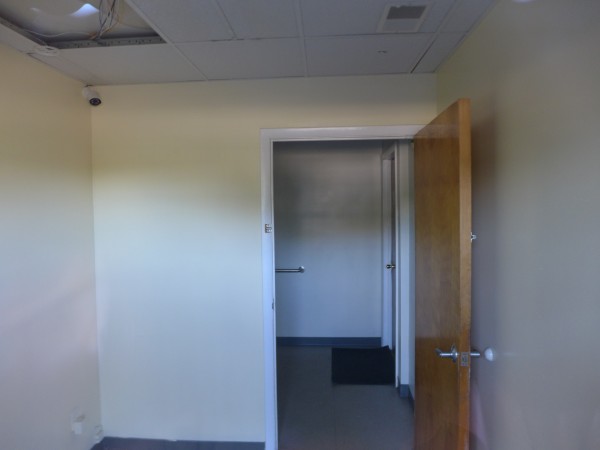 I considered renting a car here once, as it is within walking distance from my home, but in the event ending up taking a taxi to the airport instead. I noticed in the last few months that there were no cars on the lot, and finally looking at the door sign confirmed that the place was closed. There appear to be two suites in this building, but I don't recall any other business signage other than "Best".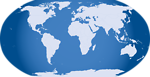 Posted at 12:48 am in Uncategorized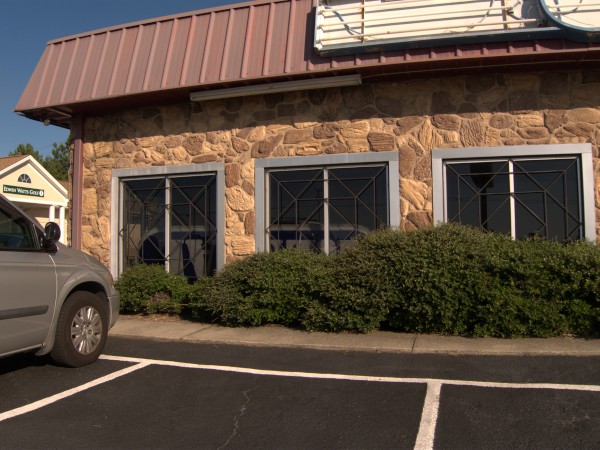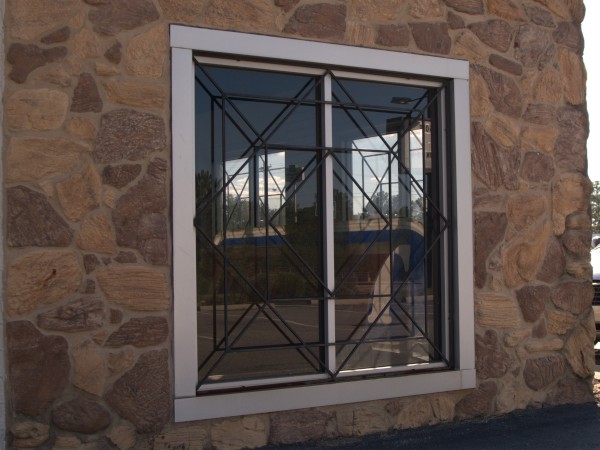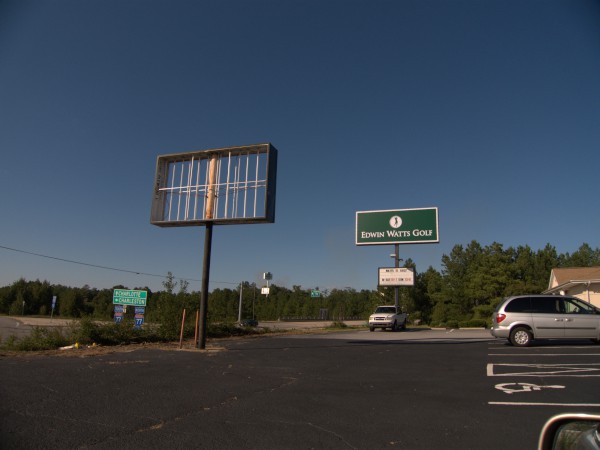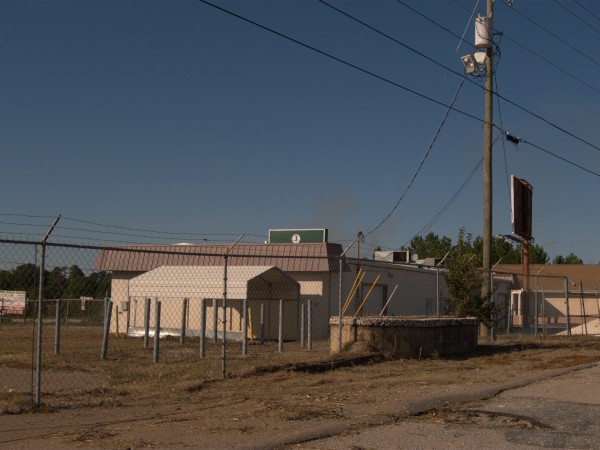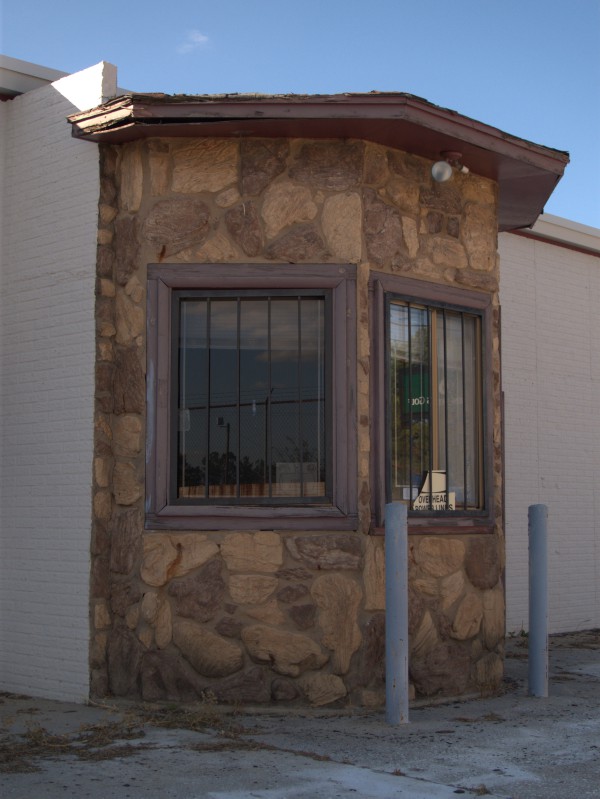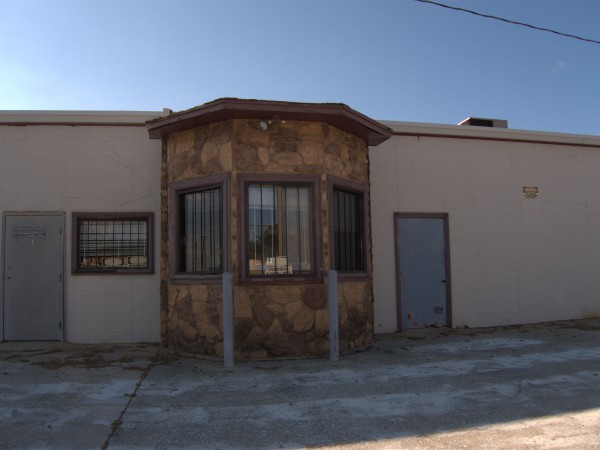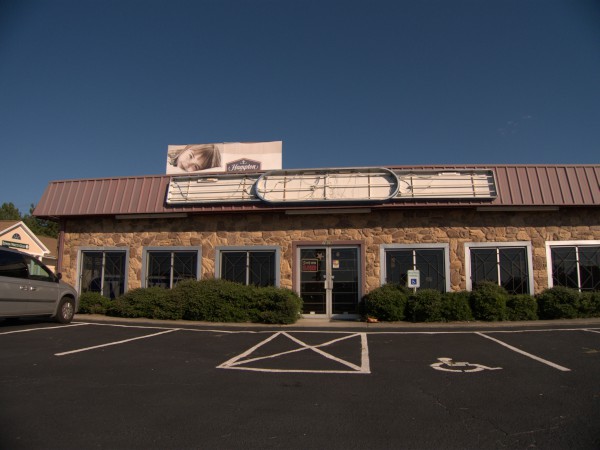 I noticed recently that this place, next to the old Galaxy World arcade was vacant, but had no memory of what it was.
The sign was inside propped up against the window, but I didn't want anyone thinking I was fooling around with their car, so I didn't get out. Google says it was a party rental store, Thompson's Grand Rental Station.
I'm sure that wasn't the first tenant though. The building is another one of those buildings "of a certain age" in Columbia with rock facades, and the odd little bay-window nook on the back side looks as thought it may have been a drive-up window at some point.
According to my fuzzy memory, this little stretch of road, now elevated above Two Notch proper was once Two Notch itself before I-77 was cut through. I also think there was a little locksmith kiosk up there for a long time, even after Two Notch moved.
UPDATE 12 September 2012 -- It's now a Harley store: