Posted at 12:38 am in Uncategorized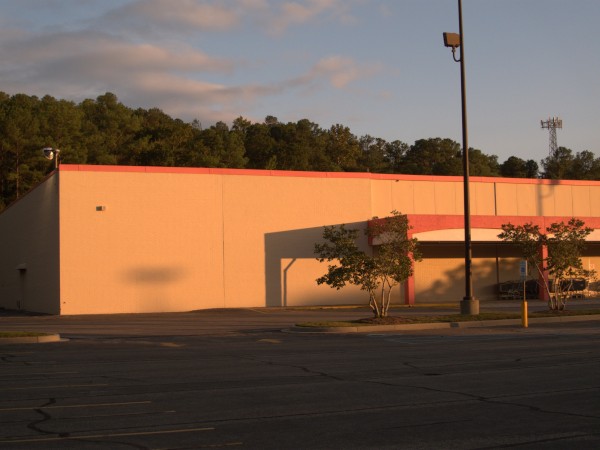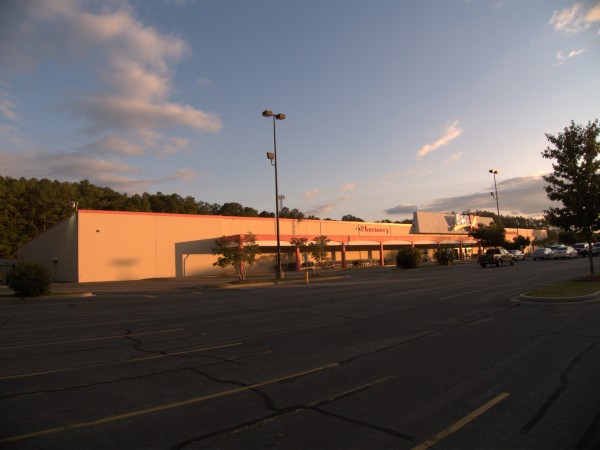 At one time, before it became a Big K-Mart, the left side of the K-Mart on Jackson Boulevard was a separate storefront. Looking at these pictures, there appears to be no trace of the division left, and I can't recall any indication inside the store either, but it was definitely the case.
There were at least two stores in that location. The first one I recall was Big Star grocery. Big Star was the discount arm of Colonial, and the Big Star remained open long after the Forest Drive Colonial, where we did most of our grocery shopping, closed. That meant that for certain Colonial items, like Farm-Charm cheese, we would drive out to Big Star rather than going to the closer Trenholm Plaza stores. Actually, I suppose it was mostly my doing as I was (and still am to some extent) a very picky eater, and sometimes my mother would get what I wanted just to make things easier on herself (I'm sure it wasn't above me to complain that a grilled cheese sandwich was made with the wrong kind of cheese..).
Wikipedia says that Big Star left the South Carolina market in 1988, selling its stores to Harris Teeter. I think this store closed earlier than that, and I don't think it was ever a Harris Teeter, but I could be wrong.
At any rate, some time after Big Star left, the storefront became an Old America store. I never went in one of these stores, but they were some sort of craft store and seemed to have a policy of co-locating with K-Mart, or at least the North Augusta K-Mart also had an Old America (though in that case the K-Mart left before Old America folded). In Columbia, K-Mart is still there, and Old America folded, probably in 1999.
I'm getting the 4410 street address from an old online listing for Old America, apparently that address no longer exists with the K-Mart expansion, and the whole storefront is now 4400. I don't think there was another store after Old America and before K-Mart took the whole space.
11 Responses to 'Big Star / Old America, 4410 Fort Jackson Boulevard: 1988 / 1999'
Subscribe to comments with RSS
Leave a Reply