Posted at 11:25 pm in Uncategorized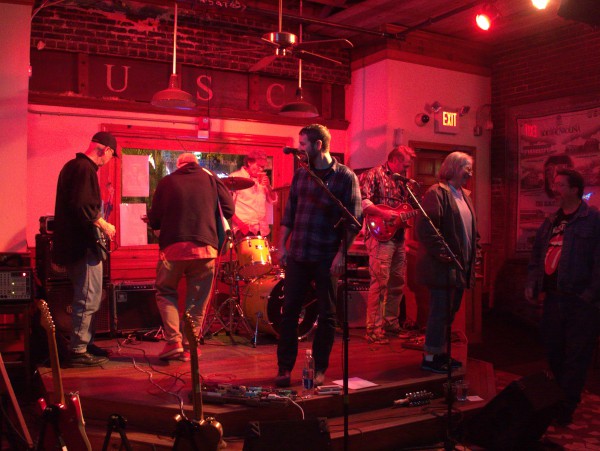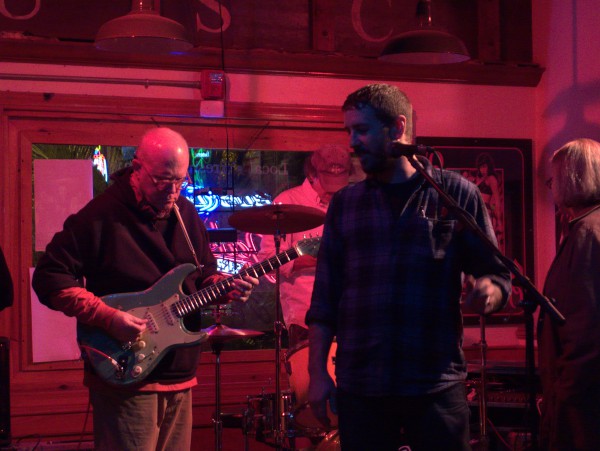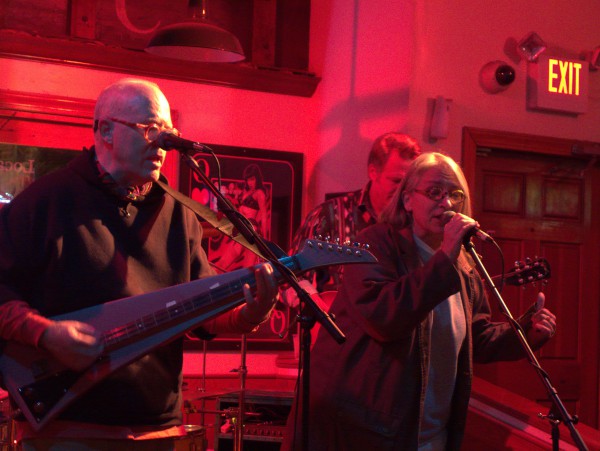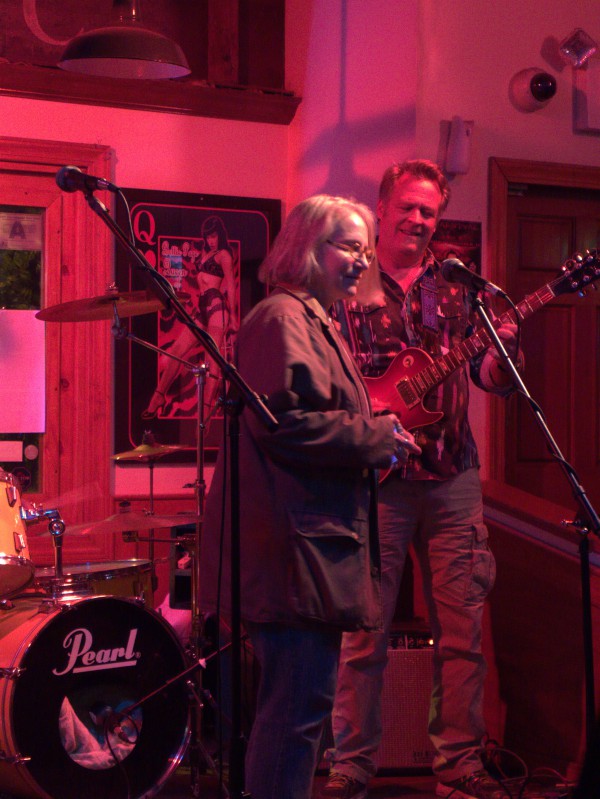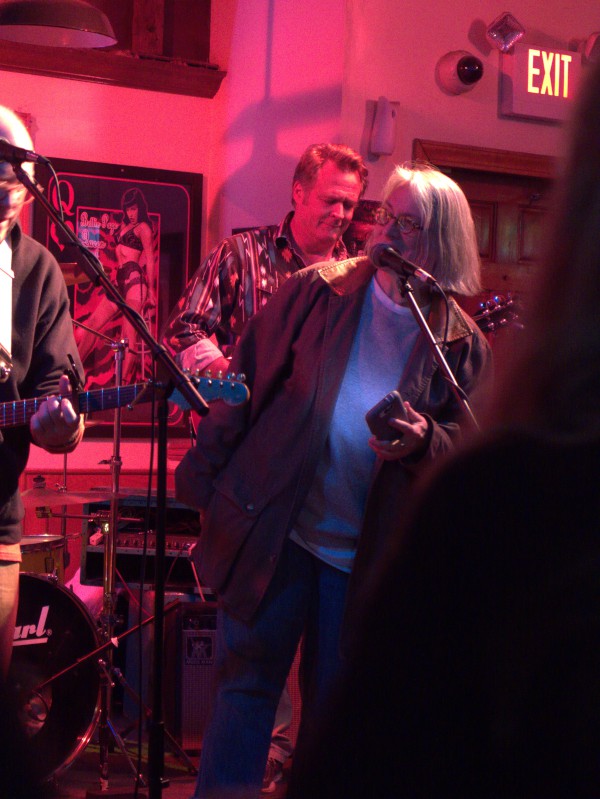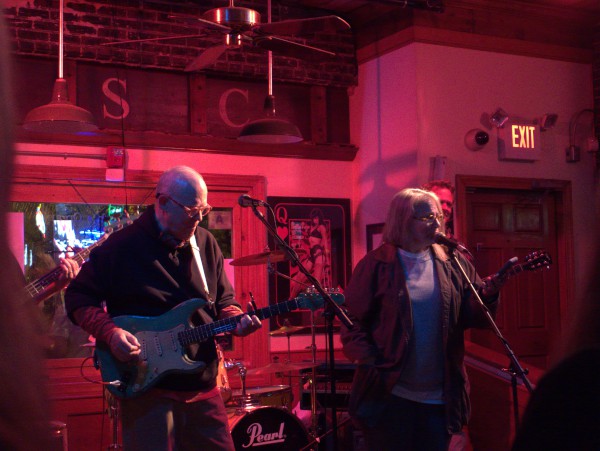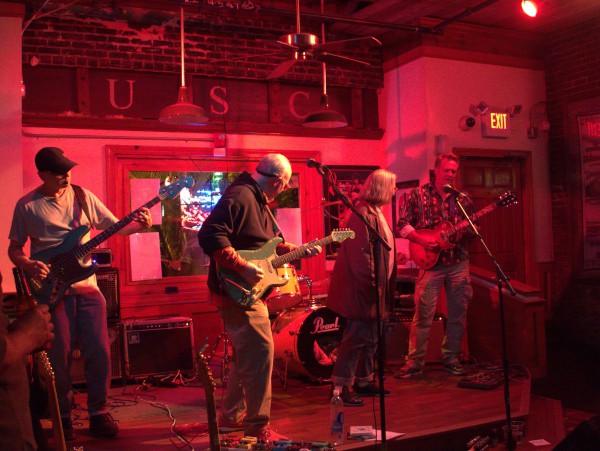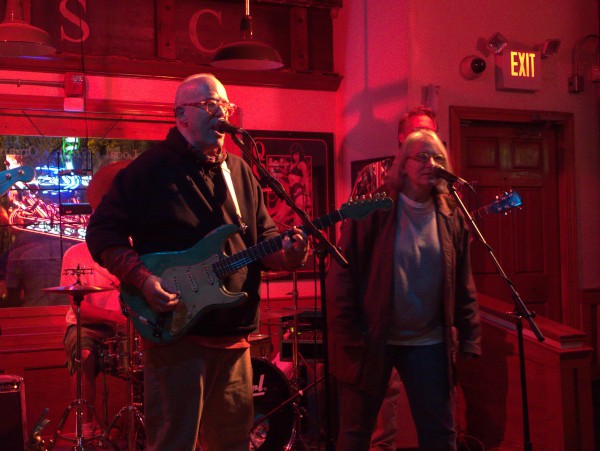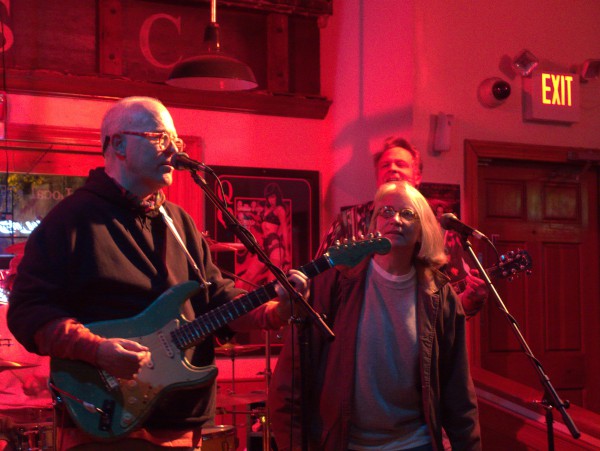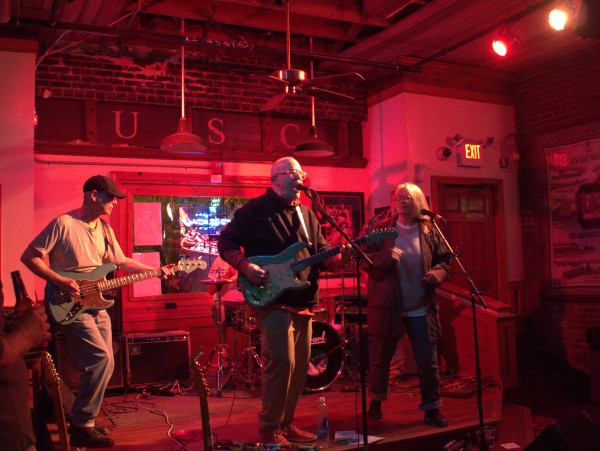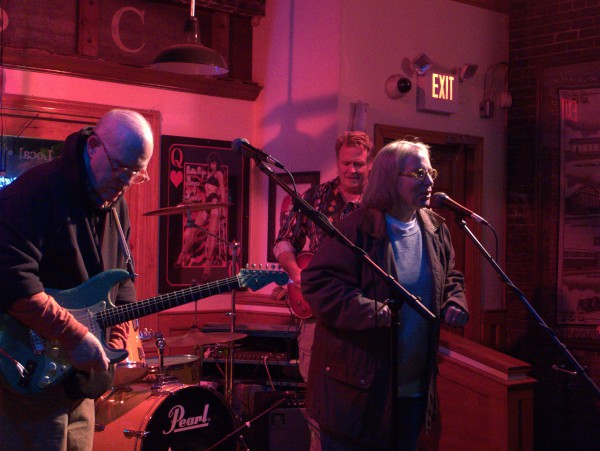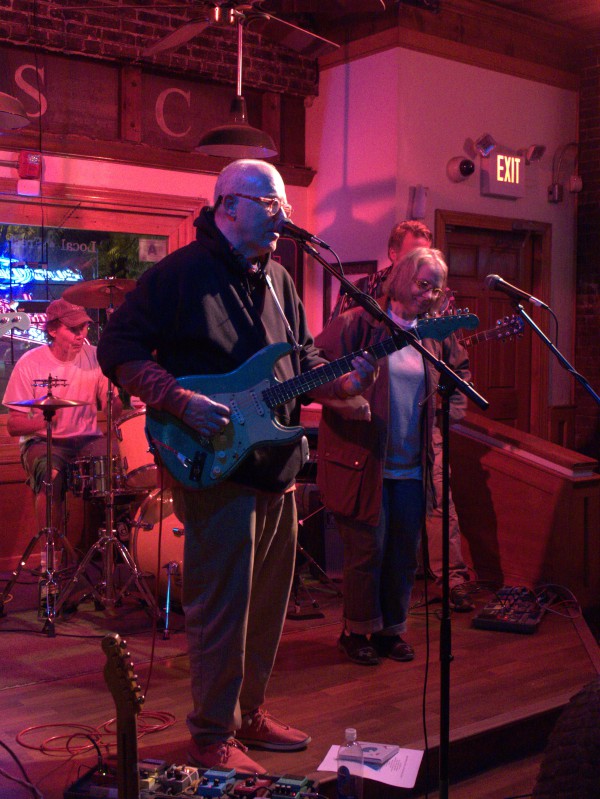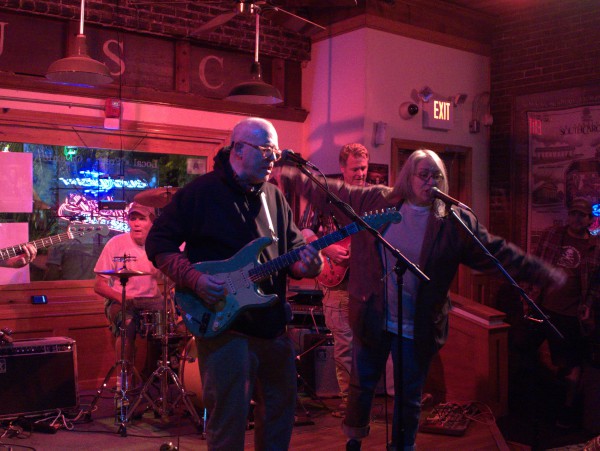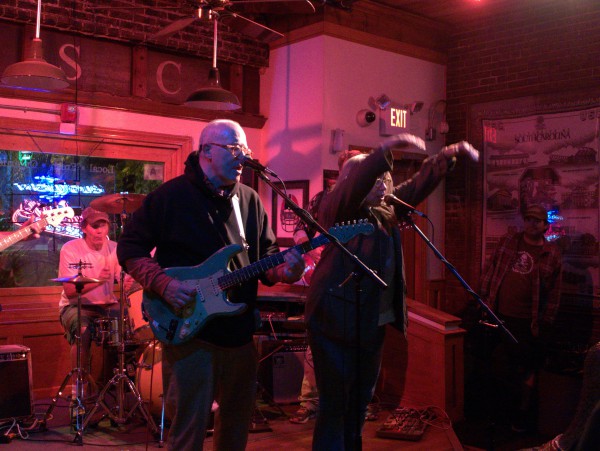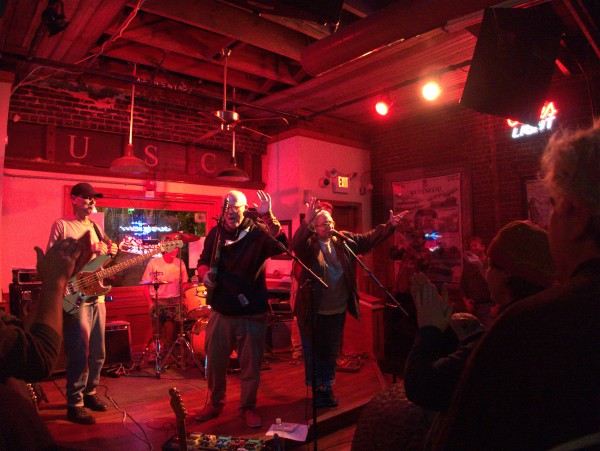 I think I last saw The Swimming Pool Qs on this stage about 1989. I guess they were touring in support of World War Two Point Five, the club was Rockafellas' and Ann Richmond Boston was on temporary hiatus.
Of course, by that time I had seen them several times, first, I think, at a Fourth of July concert at Bell Camp. Over the years they have always put on a great show, and Jake's was no exception. The mix could have been a bit better at times, but the performance was topnotch. I was a bit tentative about going into Five Points on a weekend night given all the recent events, but if anything was going on down the hill, it didn't make it up to Jake's and the crowd was, as you might expect, a bit older than the club norm.
I think this was the first time I've been to a show in Columbia proper since the smoking ban was passed, and while the libertarian in me chafes at it, it was great not to have to shed all my clothes into the washer and jump into the shower the moment I got home. (And great to be able to actually breathe the next day..).
Given that I don't think the Qs are the band's "day job" anymore, it's not too surprising that it takes a long time to get new music out, but I spoke a little with Jeff Calder and he said work is ongoing on the next album (after 2003's Royal Academy of Reality and that in fact a new EP will be out sometime this month. You should check Qs' web site for "The System Of Love".
In the meantime, you should definitely have the (long awaited) re-issue of their two A&M albums:
And the evening's most surprising event? I got a wet sloppy kiss from a drunk girl who was apparently under the impression I was a Q. I still can't figure that one out.
One Response to 'The Swimming Pool Qs, Jake's: 8 November 2013'
Subscribe to comments with RSS or TrackBack to 'The Swimming Pool Qs, Jake's: 8 November 2013'.
Leave a Reply