Posted at 9:47 pm in Uncategorized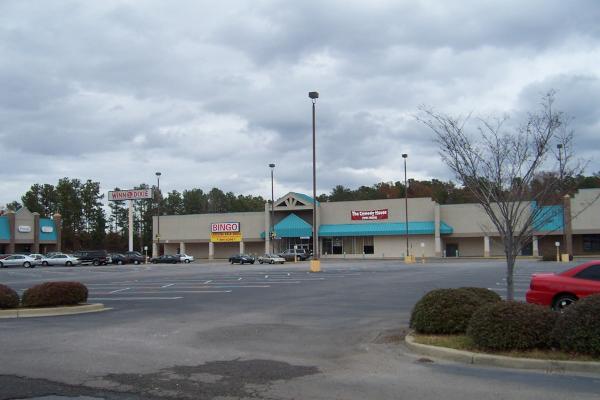 Lionel Playworld was, I believe, the first anchor tenant for the ill-fated strip-mall at the corner of Decker and Trenholm Extension (though I am not sure the extension was finished at the time it opened). The place keeps coming up in the comments to the Columbia Mall Toys-R-Us post, so I thought I would give it its own post.
My understanding is that the chain was owned by the same company that made the iconic 3-rail 0-27 guage model trains, and was a "big box" toy store, one of the first in the Columbia market. The place operated fairly quietly until the end when it earned a lot of bad will from the shopping public. I believe the way it unfolded was that the decision to close the store was made in the fall, but not announced. They operated through Christmas Eve, and then closed without warning, leaving anyone with a Christmas gift to return or exchange high and dry -- it got quite a bit of local media attention at the time.
After Lionel the strip went into heavy decline, and the building sat empty for a number of years until Winn-Dixie opened there (in the left part of the building) with great fanfare. After Winn-Dixie pulled out of South Carolina, the building sat idle for several years again, until The Comedy House relocated there from the Saint Andrews Road area (after a gap). From the signage, a bingo operation also now uses the location.
16 Responses to 'Lionel Playworld, 2768 Decker Boulevard: 1980s'
Subscribe to comments with RSS or TrackBack to 'Lionel Playworld, 2768 Decker Boulevard: 1980s'.
Leave a Reply