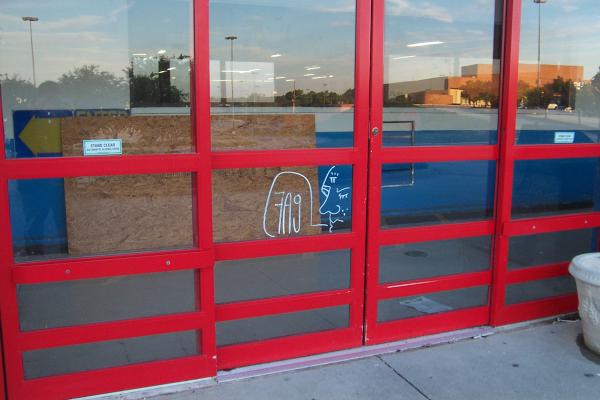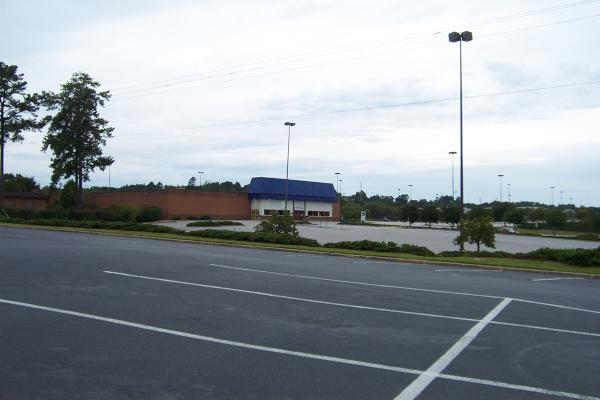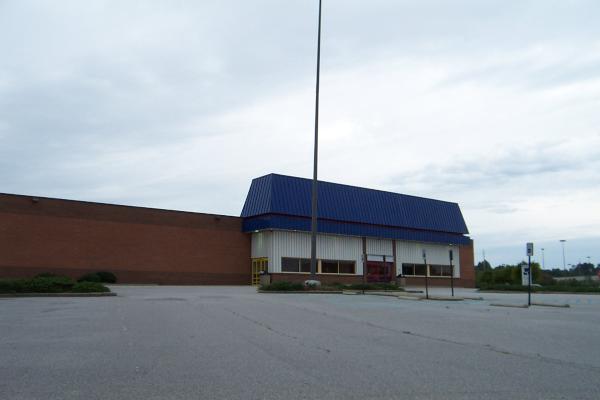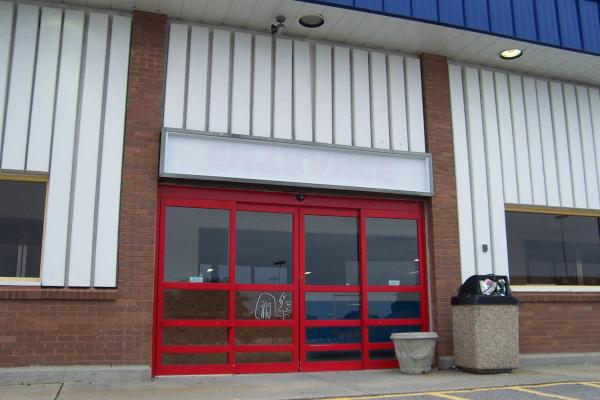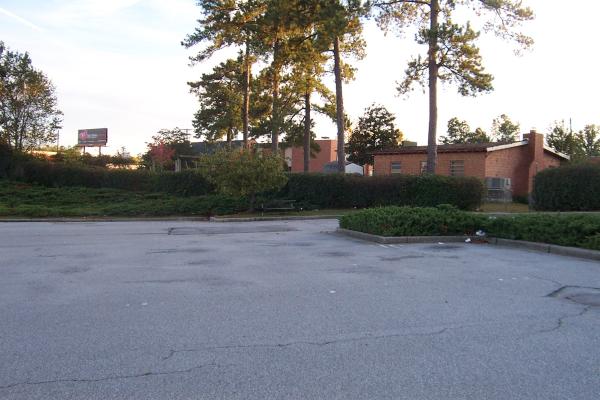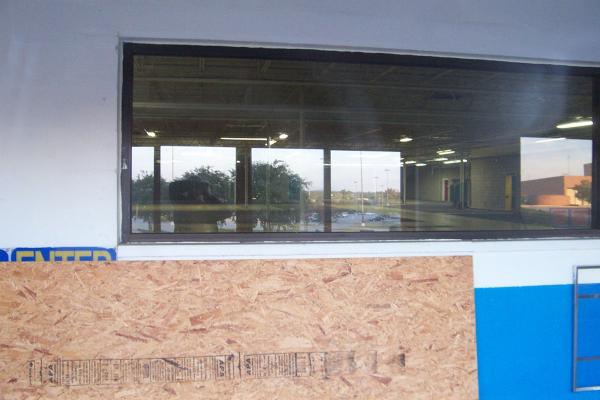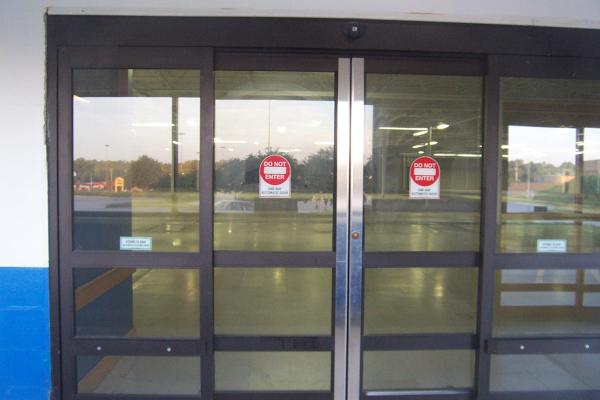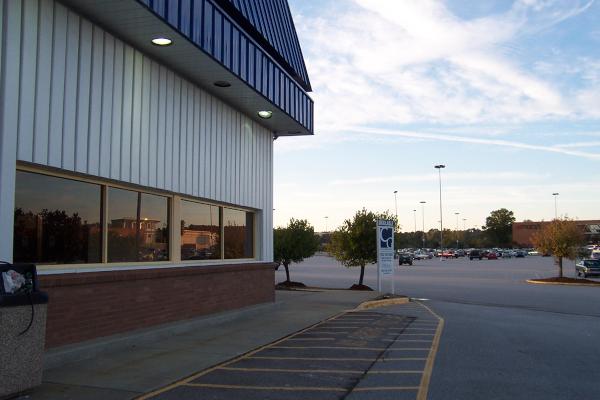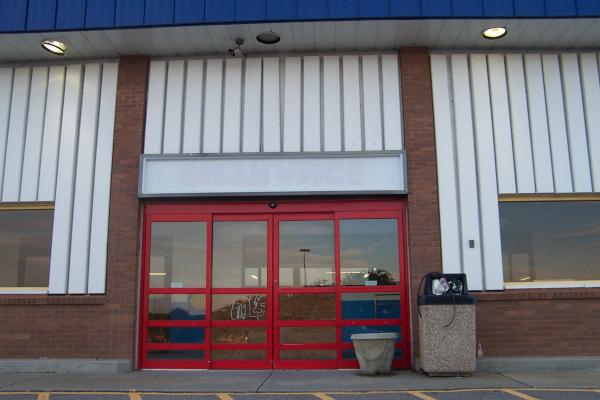 For a while, the Dentsville area had two big-box toy stores as well as a couple of smaller storefronts inside Columbia mall. I can't remember the name of the first of the big ones to go, but it was in the same little plaza on Decker Boulevard and Trenholm Road Extension that Winn Dixie was in and that The Comedy House is in now. As I recall, the closing caused a lot of brouhaha and local ill-will because the place timed their closing to be after Christmas shopping and before Christmas returns. It seems to me there was another way in which they did customers dirty in addition to that, but the details escape me at this remove.
At any rate, you might have expected that with the entire "destination toy store" market in the area now ceded to it, Toys 'R' Us would have prospered and have had some incentive to stay put, but that proved not to be the case. Since I wasn't really a toy shopper at the time, I didn't pay much attention to where the store went. I just figured it had joined the general flight from Dentsville and the Decker Corridor to somewhere down Two Notch. However, doing a quick online Yellow Pages search, the only location I see in the Columbia area is near Columbiana Center. I know I'm certainly not driving out there for toys -- not when there's Amazon.
The building has never had another tenant since Toys 'R' Us departed. It appears to be in fairly good shape (some minor tagging, but only on glass) though the architecture now looks a little dated. Unfortunately, with the upcoming closing of Dillards, I can't see that any first tier replacement will be willing to locate at Columbia Mall any time soon.
Update 27 Jan 2010: Well something is happening at the old Toys 'R' Us building. From the work going on, it would appear that something will be going in there: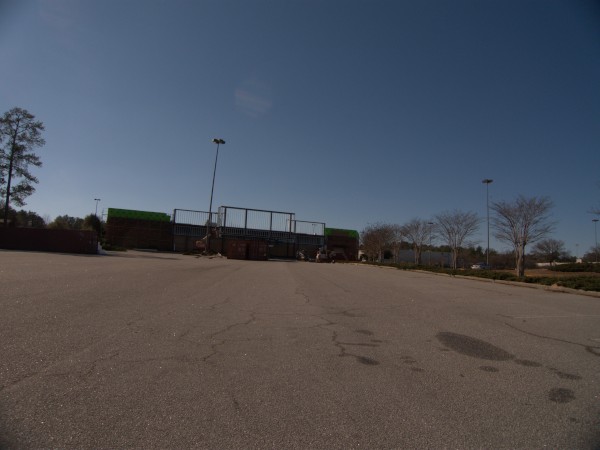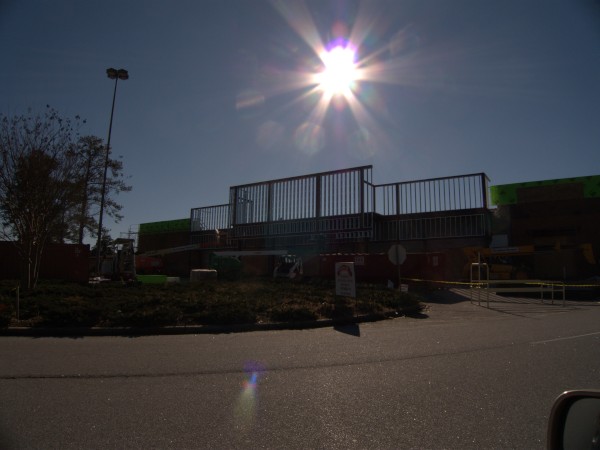 UPDATE 1 April 2010 -- Looks like the Virginia College Career Center is ready to open: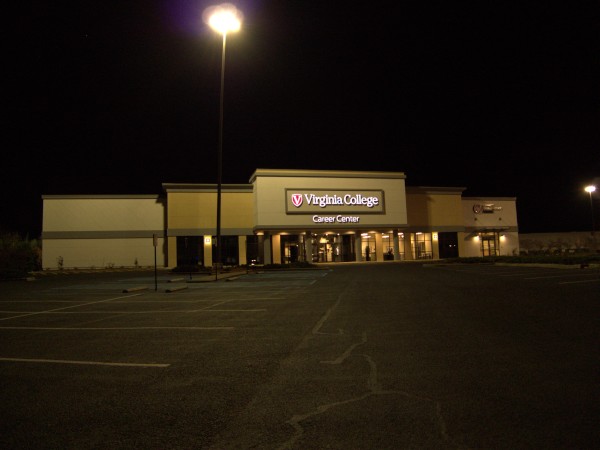 UPDATE 13 February 2021: Changing "Columbia Mall outparcel" in the post title to the full street address, updating tags and adding map icon.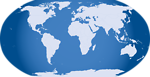 47 Responses to 'Toys 'R' Us, 7201 Two Notch Road: 1990s'
Subscribe to comments with RSS or TrackBack to 'Toys 'R' Us, 7201 Two Notch Road: 1990s'.
Leave a Reply