Archive for the 'invitations' tag
Posted at 12:09 am in Uncategorized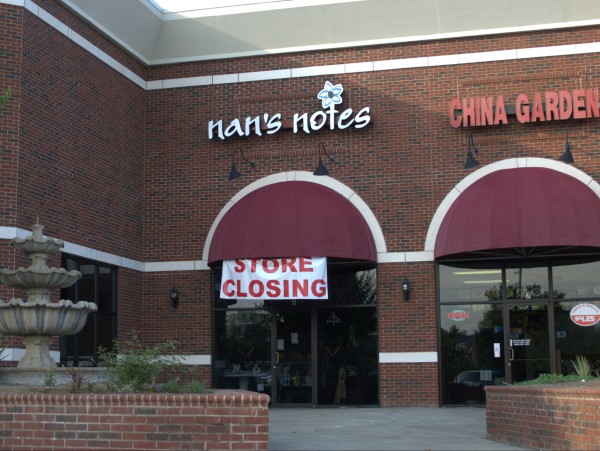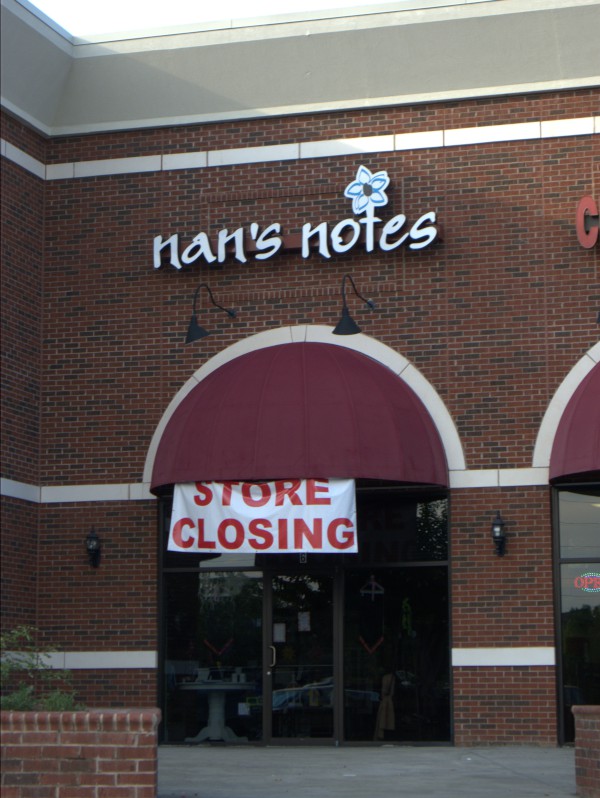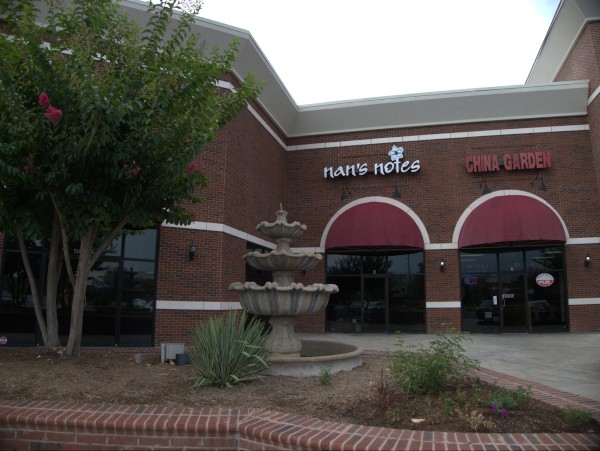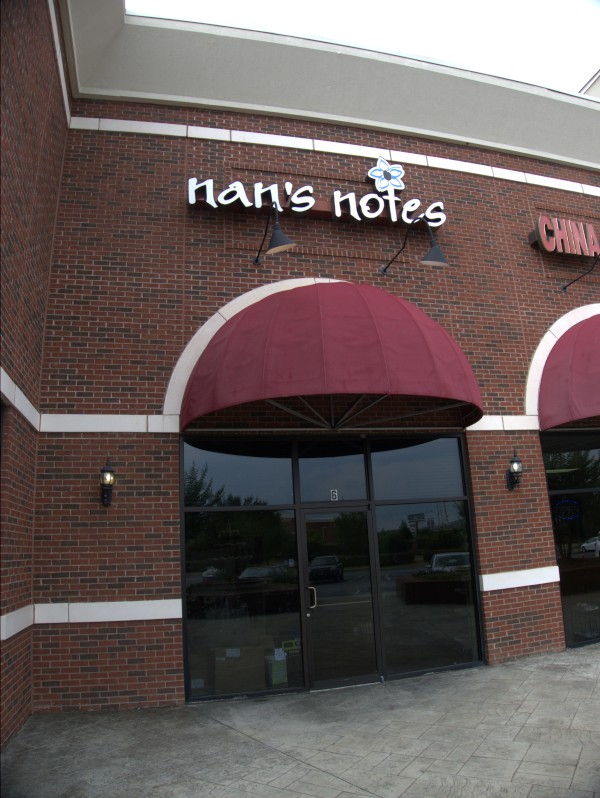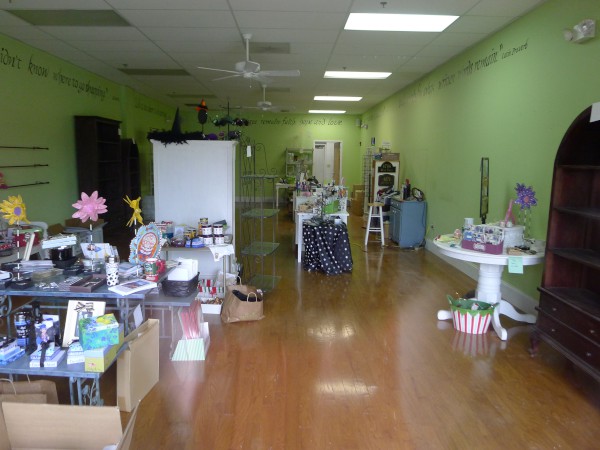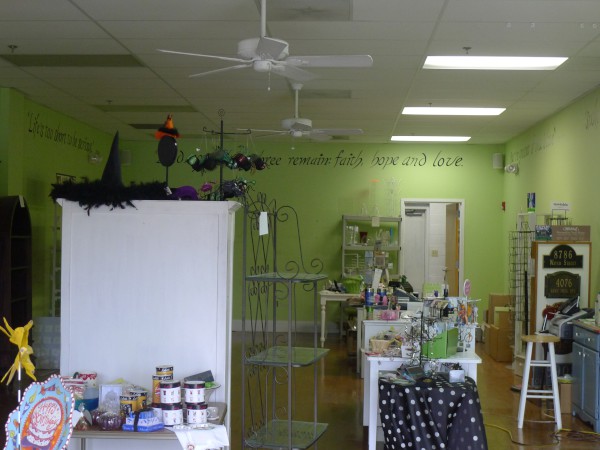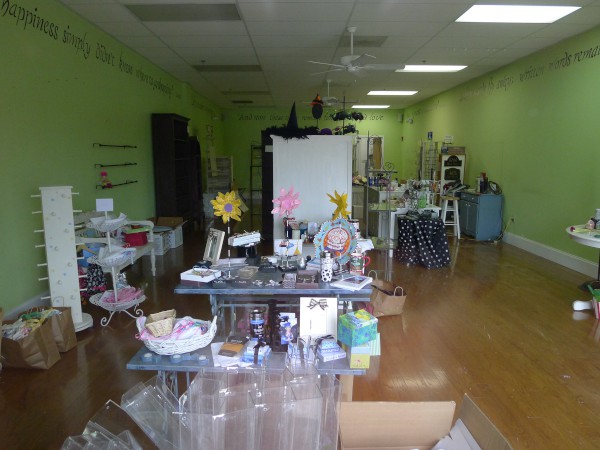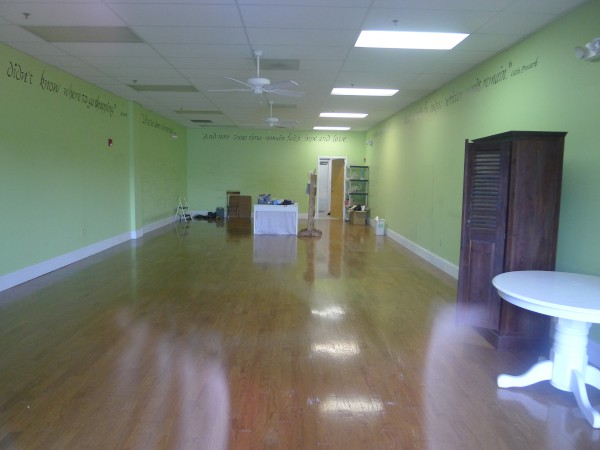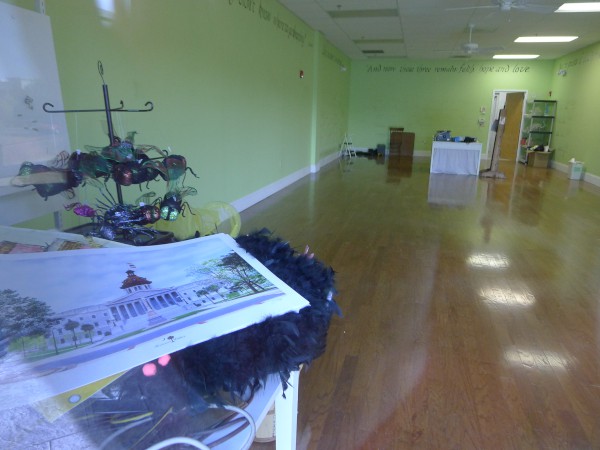 This 2004 story from the Columbia Star is a nice little write-up, and implies that invitation and stationery shop Nan's Notes started in this Sparkleberry Crossing storefront sometime in 2003 (probably late 2003). I noticed a few weeks ago that a closing banner was up, giving them around a nine year run -- not bad at all in this economy.
The article also mentions in passing that they got a good bit of business from people who noticed the shop while at one of the strip mall's restaurants, so I suppose that the demise of Al-Amir, Coldstone Creamery, D's Wings, Let's Dish, Mirage and 7 Grill can't have helped.
Posted at 12:28 am in Uncategorized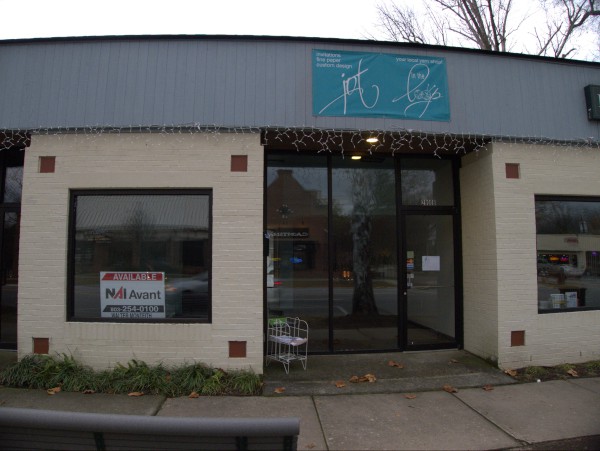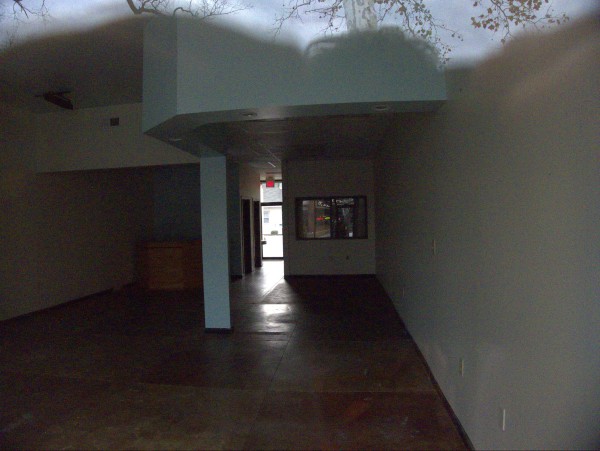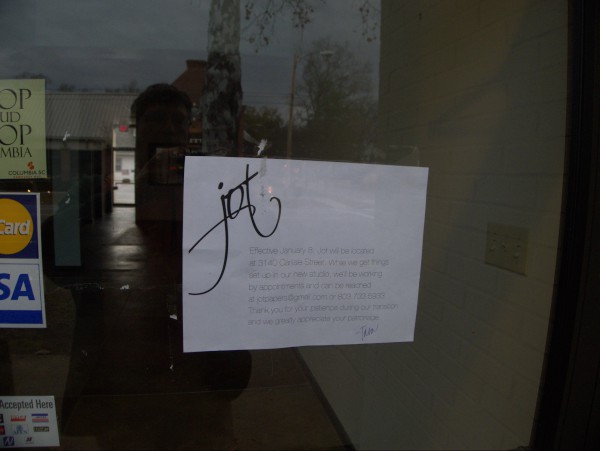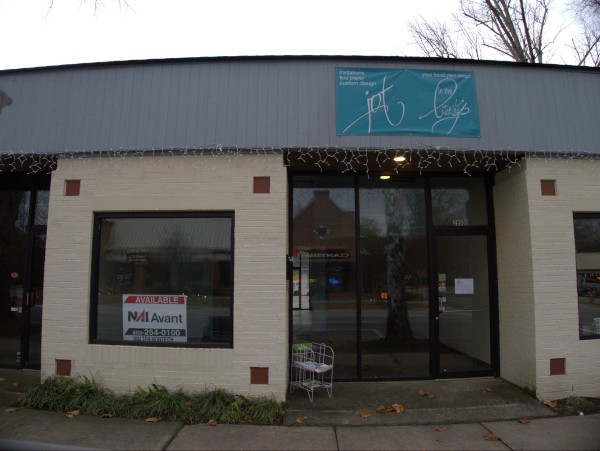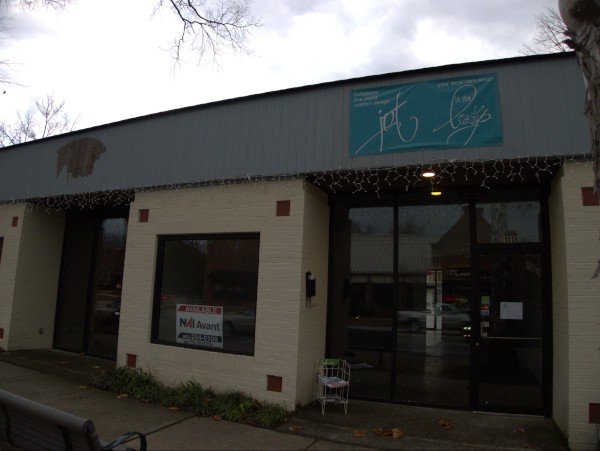 I noticed this little building on the south side of Devine while I was taking pictures of Hardcore Tennis. Wedding invitations and stationery are things I have 1) never needed or 2) seldom needed, but apparently Jot Stationery Design Studio specializes in both.
With the New Year, they have moved to 3140 Carlisle Street, as described in this post from their blog. Apparently, before Jot moved in, this location was an optician, Devine Eyes, and an arts & crafts store, In The Loop.
UPDATE 1 February 2012: Added Manya, a women's clothing store, to the post title based on the comments and this.