Archive for the '550 Assembly Street' tag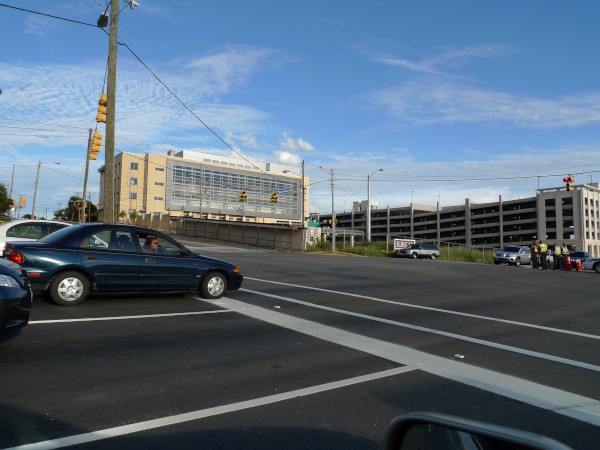 There was nothing particularly noteworthy about the Hardee's which once sat at the corner of Blossom & Assembly Streets, but it's a memory of a somewhat less grandiose scheme of things in that area.
I do remember two things in particular about it:
1) It was the first place I've ever seen ruin a toll-house cookie. I stopped there once feeling a bit snackish and could not finish the thing. It was like they cooked it on the same griddle with the burgers or something. At the time at least, Hardee's could do sweet, something they proved with their cinnamon-raisin biscuit, but not, apparently, after 10:30 am..
2) While the restaurant was on the way down, and maybe after it closed, the side of the parking lot facing Assembly street was filled with used cars for sale.
It's not clear to me what they are building, or going to build, there, but it couldn't have worse cookies...
UPDATE 19 June 2021: Several things. First, this building has long since been razed, and now the property is Innovation Center. Second, I will be adding the correct street address to the post title, third, I will be updating the tags and, finally I will be adding a map icon.