Posted at 3:35 am in Uncategorized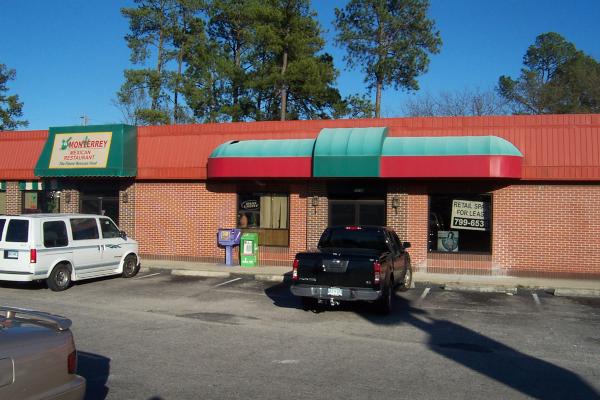 This currently vacant storefront on Parklane in between Sounds Familiar and Monterrey has been a number of things over the years including a military recruitment office, but I recall it most as a comic book store. This would have been at the height of the comics boom of the 1980s where there were actually two comic shops on this side of town: This one and one (whose name I also can't recall) over on Forest Drive near Percival.
Really neither one was my cup of tea. I was pretty much a Silver City regular (when it was in its original location). I thought the one on Forest Drive catered too much to second and third tier publishers (like AC and Pacific), and I thought this one was lacking in selection, and a bit inept.
Comic stores are notorious for being run by fans who have an in-depth knowledge of comics but little retailing sense. I never really talked comics to the staff here, so I don't know if the first part is true, but there were various things that made me think the second part was. The one I remember in particular was that, at a time when comic book shops across the country were getting busted on obscenity charges (due mainly to prosecutors and bluenoses who operated on the theory: Comic boooks are only for kids. Your comic books have nudity, therefore you must be selling comic books with nudity to kids), they had comics with nudity shelved at kid eye-level. When I pointed out that this might not be a great idea, they immediately saw my point, but it was something which had apparently never occured to them..
I'm pretty sure they never had any legal trouble, but like most of the stores in town, they ended up not surviving the comic book bust that followed the black-and-white glut and the variant cover speculation boom.
4 Responses to 'Comics Store, Parklane: 1980s'
Subscribe to comments with RSS or TrackBack to 'Comics Store, Parklane: 1980s'.
Leave a Reply