Posted at 12:34 am in Uncategorized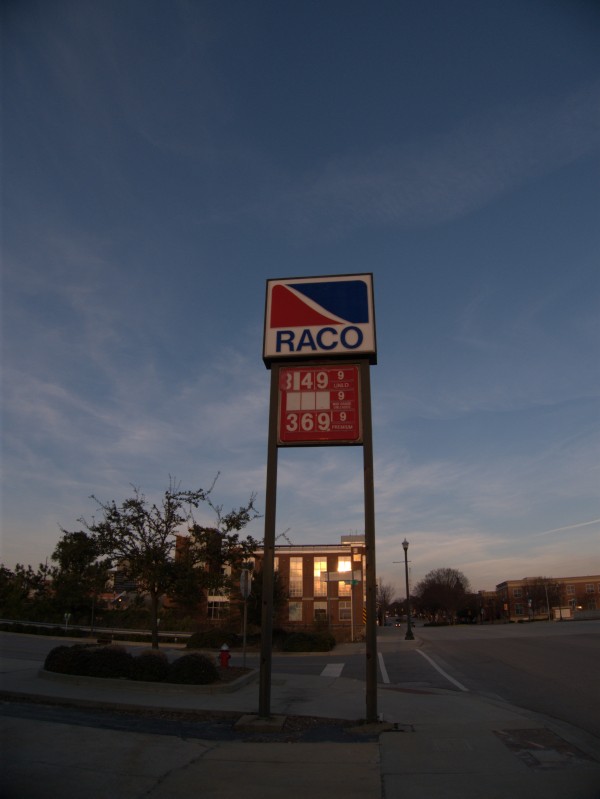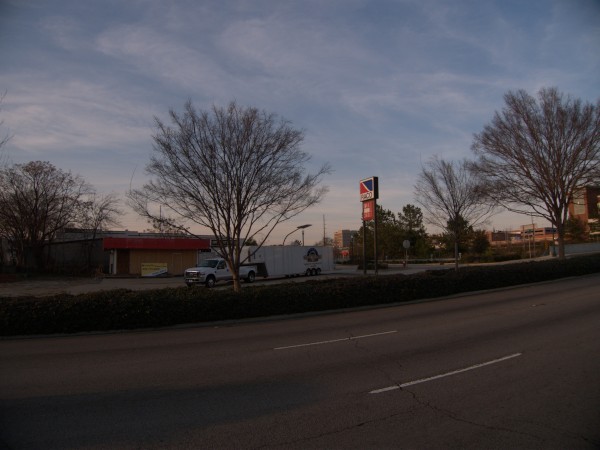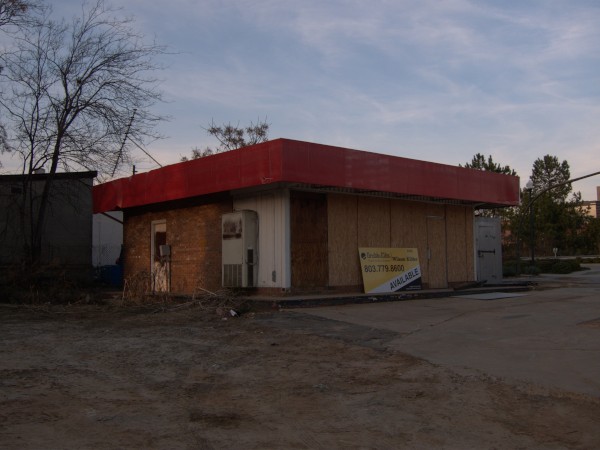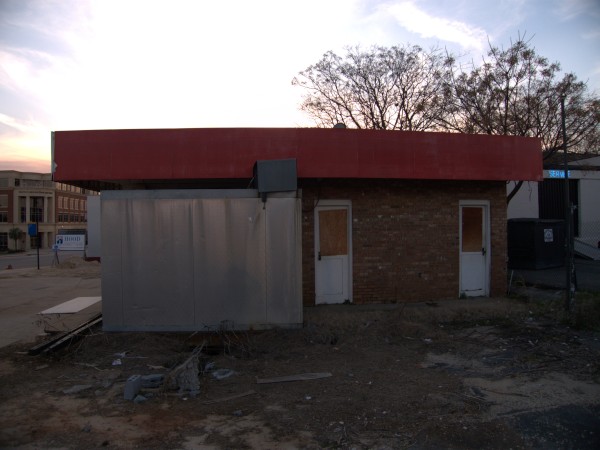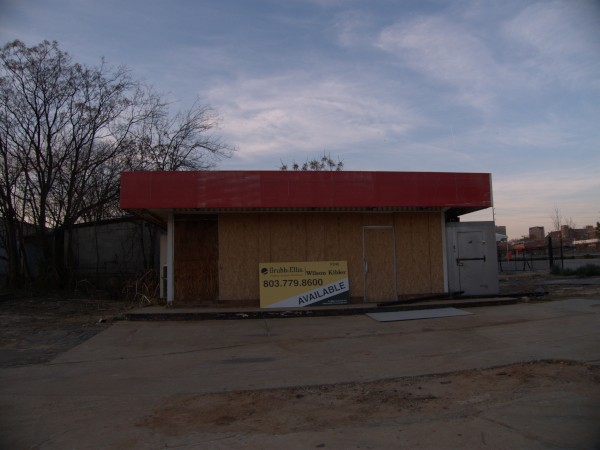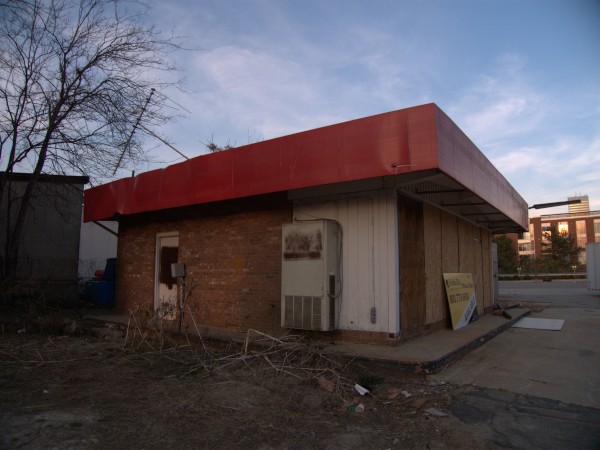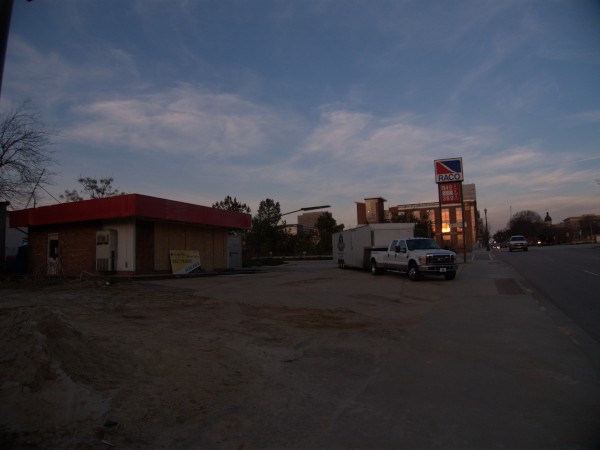 I'm not really sure this Raco station closed in 2008, but it looks decrepit enough to have been gone longer than a few months, and the listed gas price is too high to have been any earlier than that.
I'm not sure what the deal with "Raco" is. Googling turns up a few other Raco stations, but there doesn't seem to be any Raco company or company web site. There are certainly not common at any rate, and had you asked me "what's that station on Gervais called?" I would have drawn a total blank.
I was a bit surprised walking up and down The Vista Sunday that there are a number of properties for sale. I wonder if when they closed this station down, they figured they would be able to unload the lot quickly and at a good profit..
6 Responses to 'Raco Gas Station, 619 Gervais Street: 2008'
Subscribe to comments with RSS
Leave a Reply