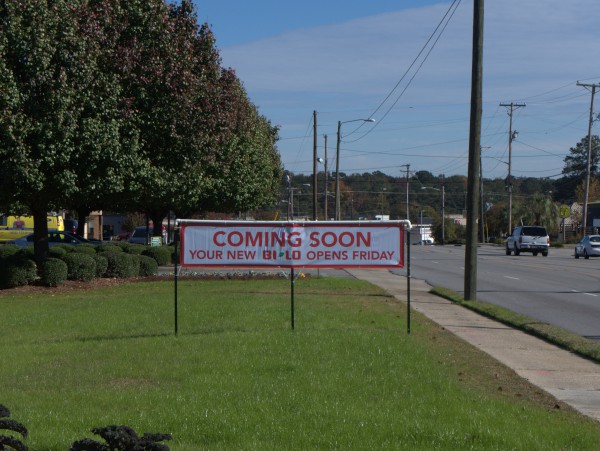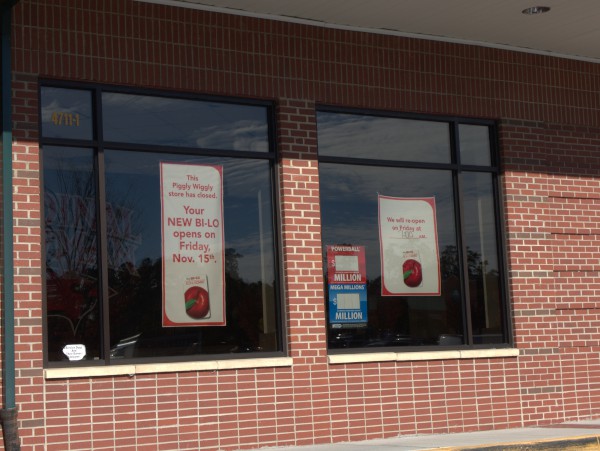 As above, this BI-LO opened on 15 November 2013, giving them about a three year run after taking over from The Pig.
I don't understand the rationale for closing this particular store, as it seems to have some pretty big plus factors to me. The groceries in this area are Kroger on Forest at Beltline, Trader Joe's at 4516 Forest, Fresh Market and Publix at Trenholm Plaza, and arguably Wal-Mart at Forest & I-77. Of those, Fresh Market and Trader Joe's are upscale specialty stores that are a different market than a general grocery, Publix is cramped and has bad parking, Kroger has bad parking and so-so location, and Wal-Mart .. is Wal-Mart. Against that, this spot has good parking, a large layout, and lots of built-in customers as soon as the re-purposing of Cardinal Newman is complete.
On the other hand, BI-LO is not in the most robost shape, and has presumably thought about all these issues.
At any rate, the sell-off was almost complete when I went in on Saturday 24 September. Remaining were only two endcaps of odd frozen goods, and one shelf of deeply discounted (and not particularly popular) items near the registers. The rest of the store was already a hollow shell.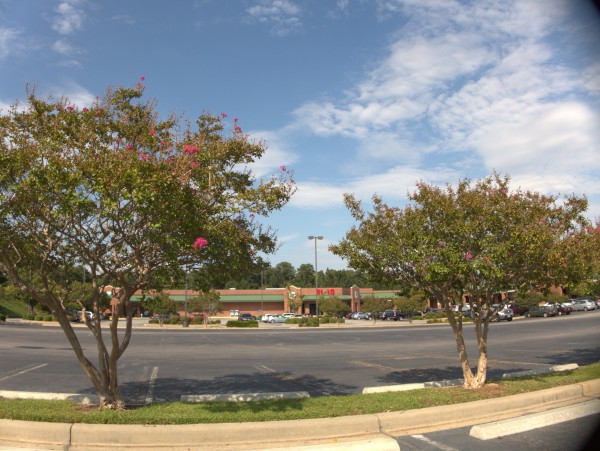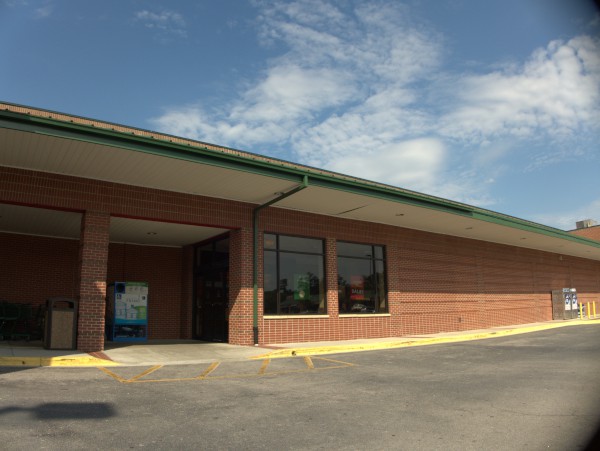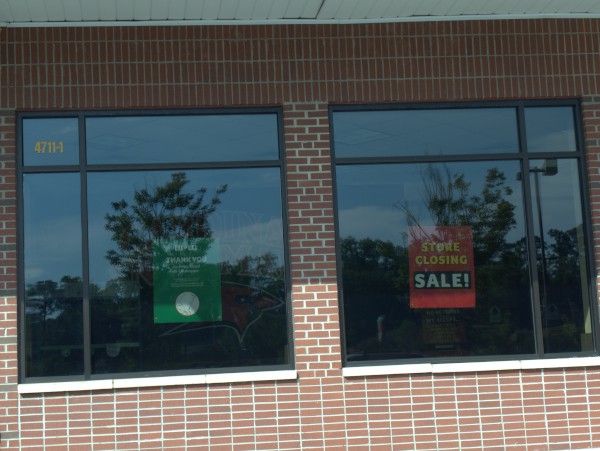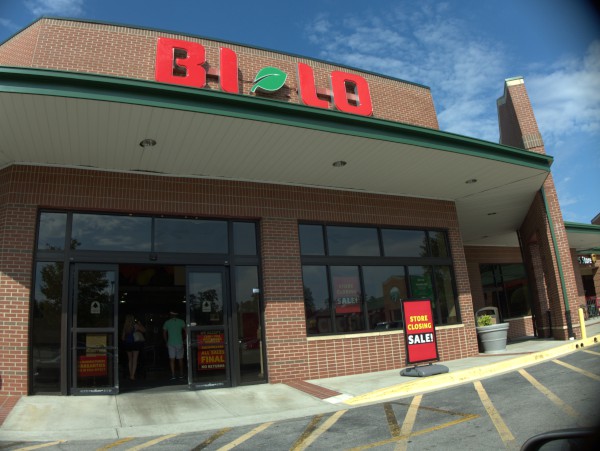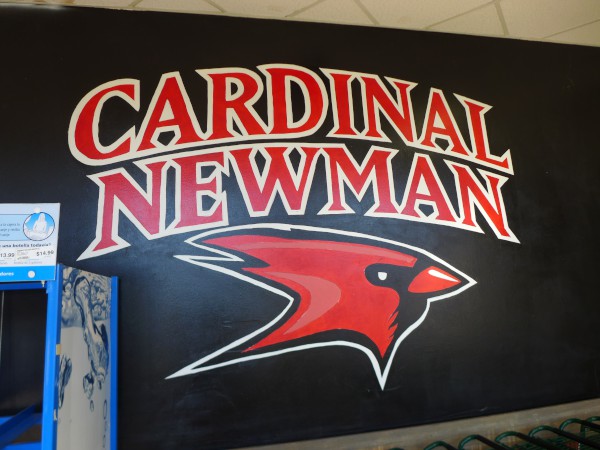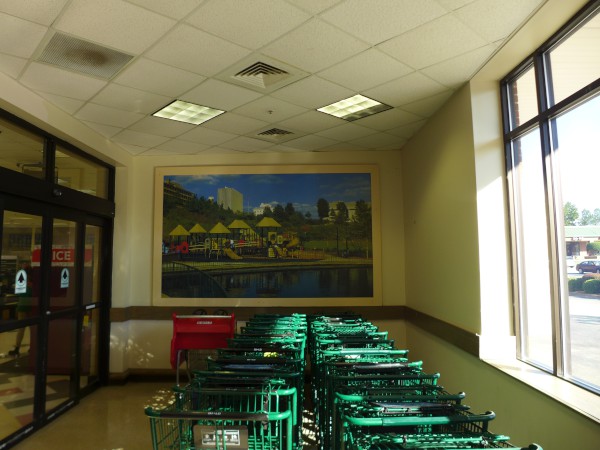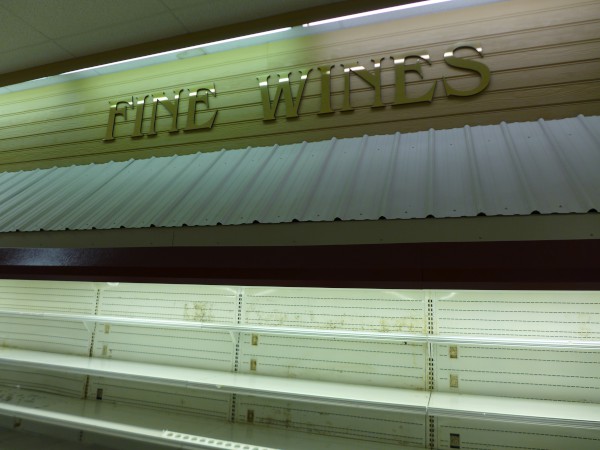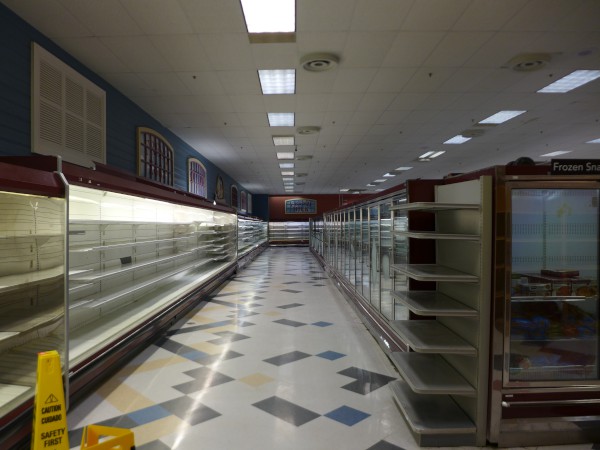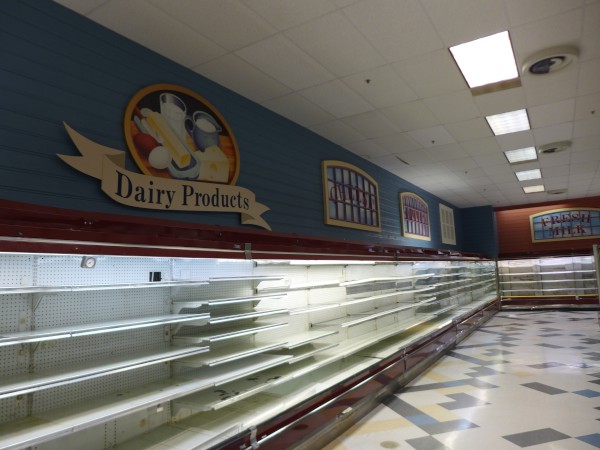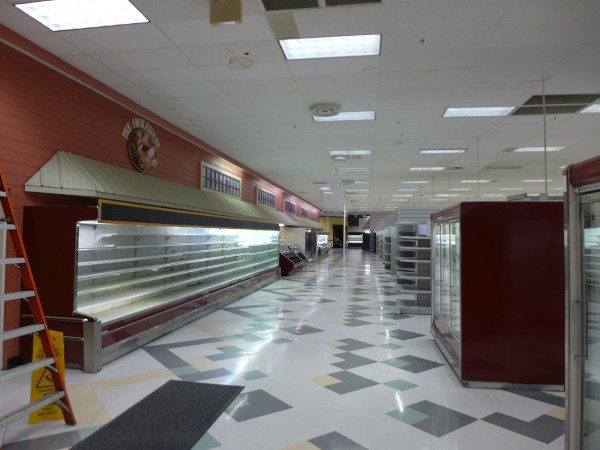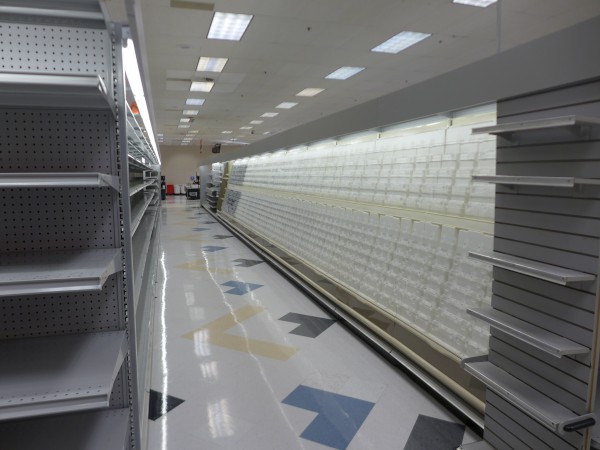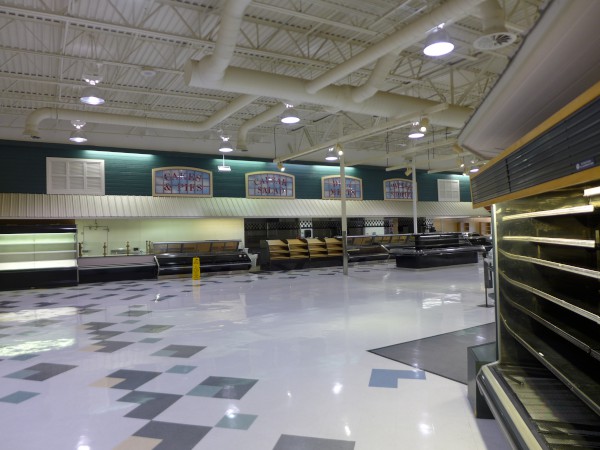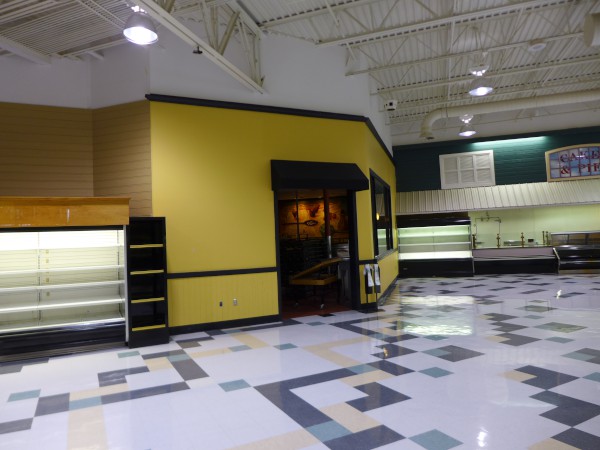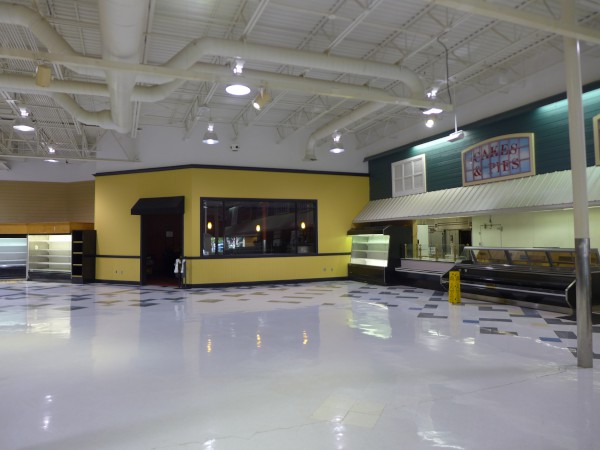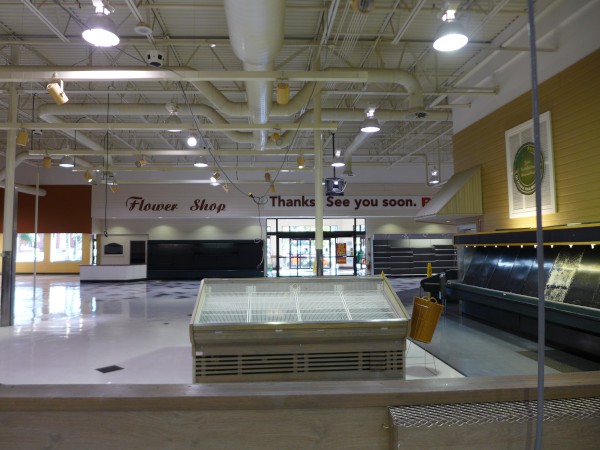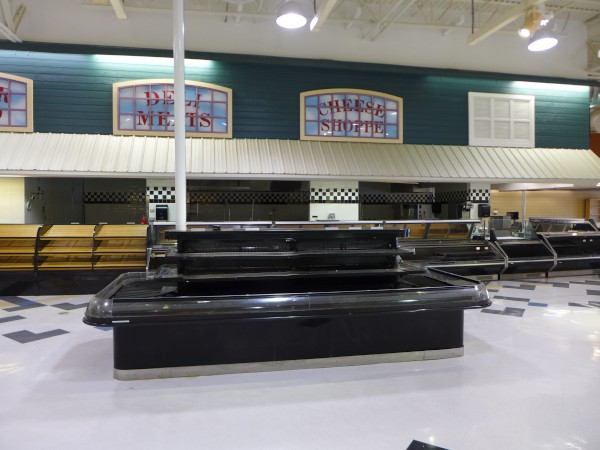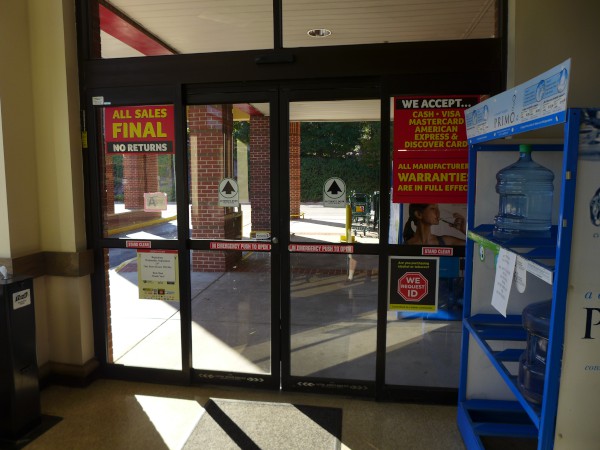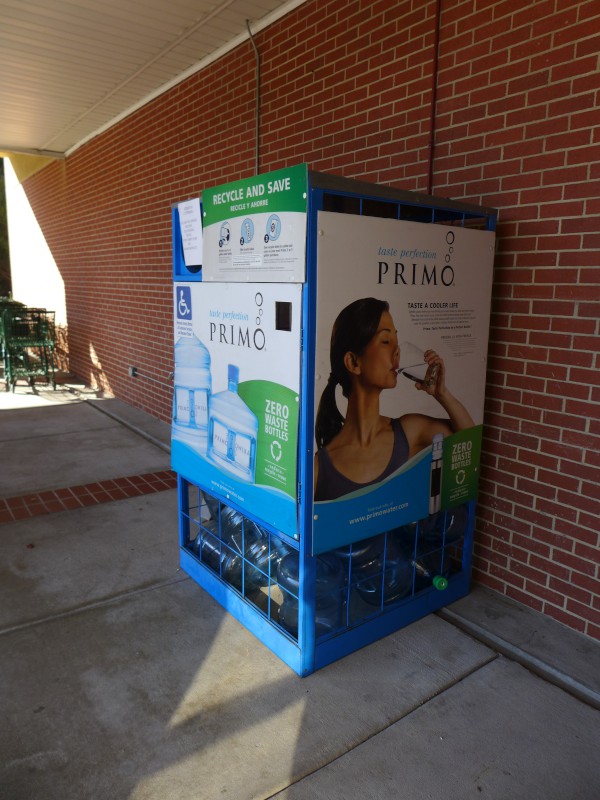 UPDATE 9 August 2017 -- The teaser sign for Lowes is up on the plaza sign board and the store itself has now been designated a construction area (though I have seen no activity as yet):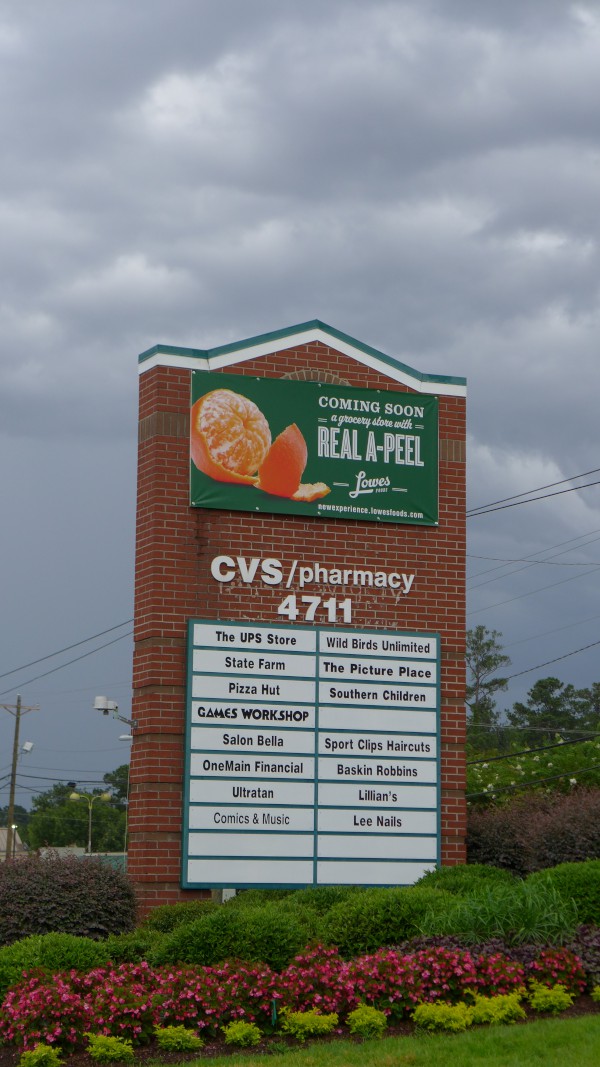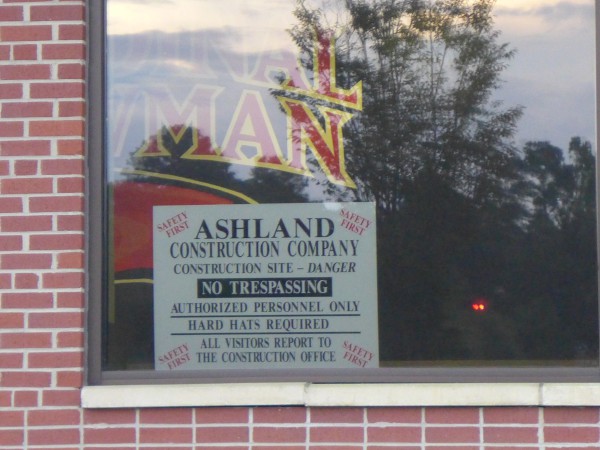 UPDATE 31 October 2017 -- As mentioned in the comments, construction for Lowe's has begun, and the building is basically ripped open: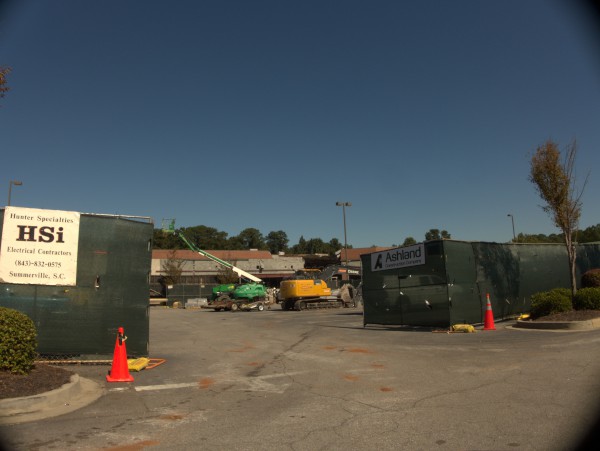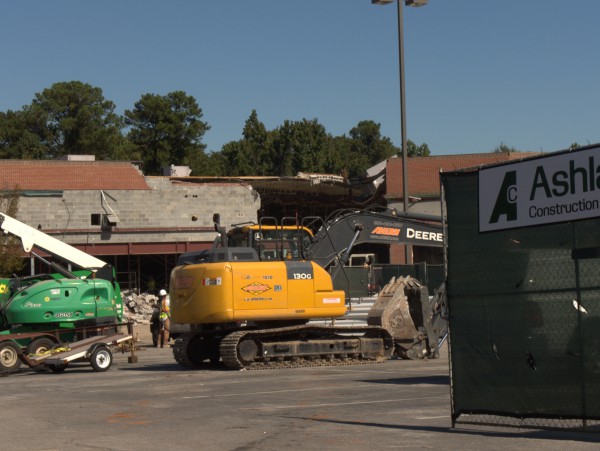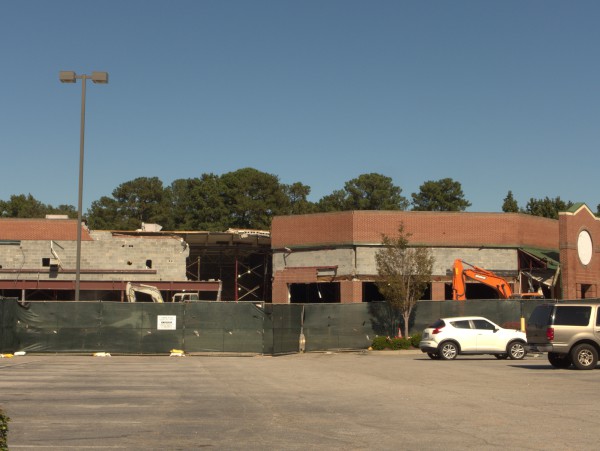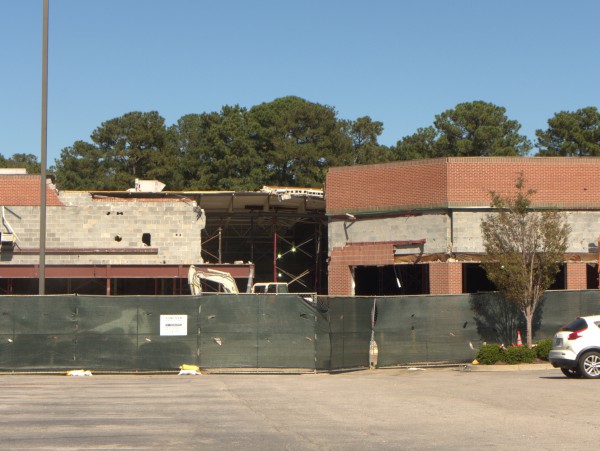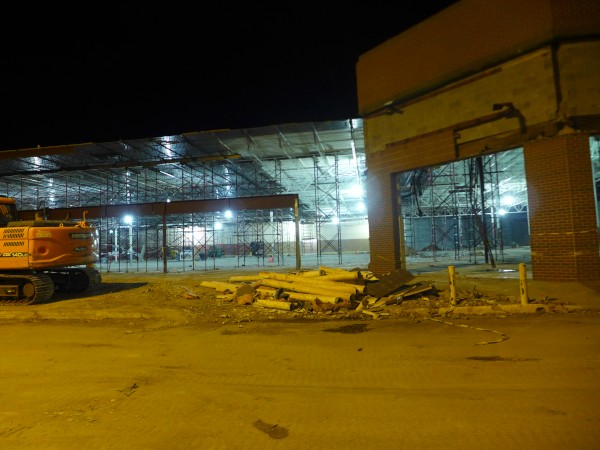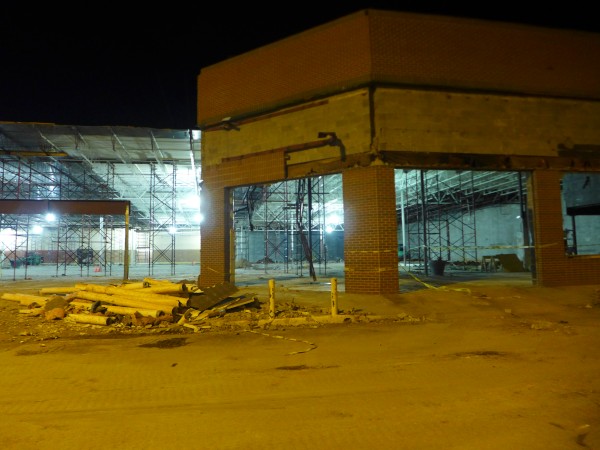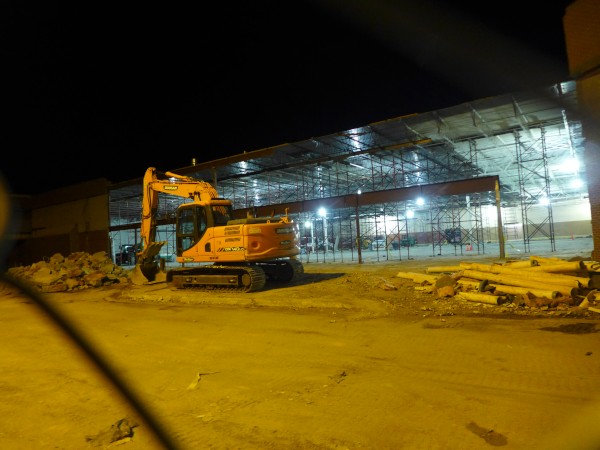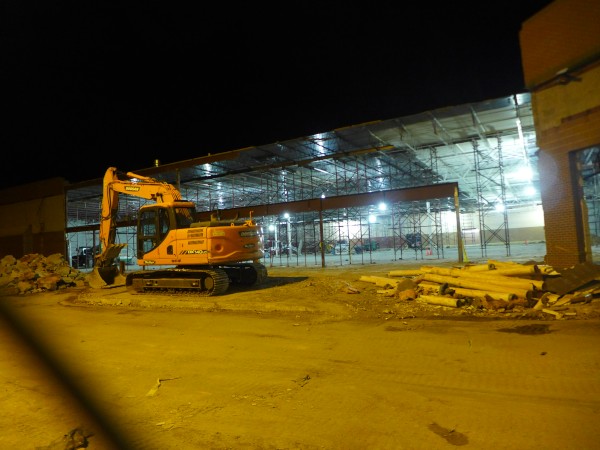 UPDATE 17 February 2018 -- Starting to look like a Lowes: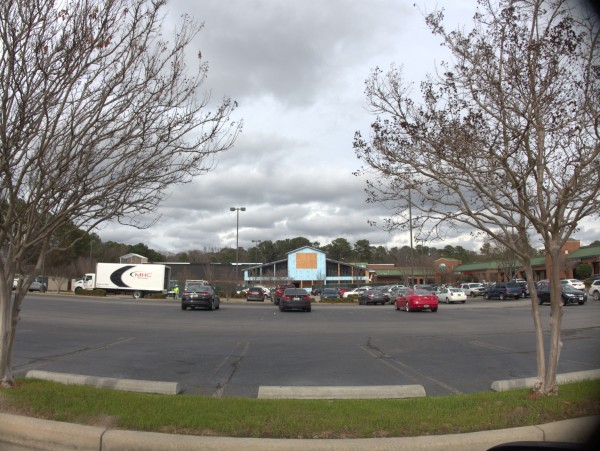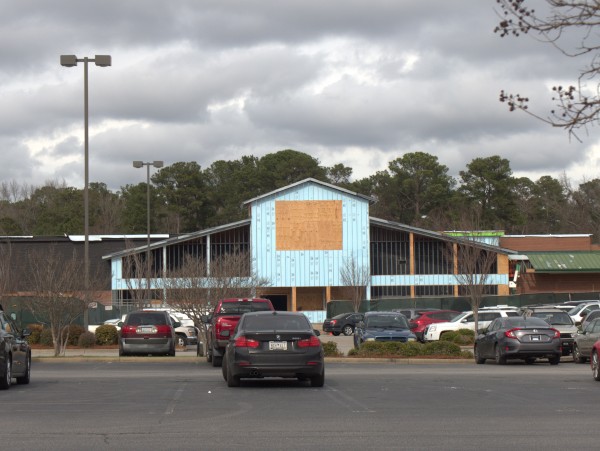 UPDATE 19 March 2018 -- Shaping up: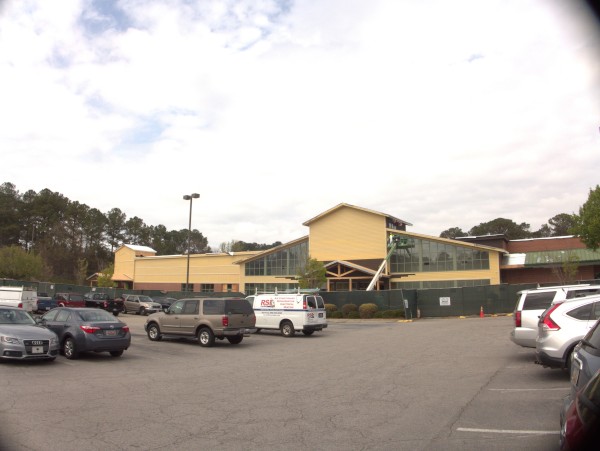 UPDATE 25 June 2018 -- Nearly there: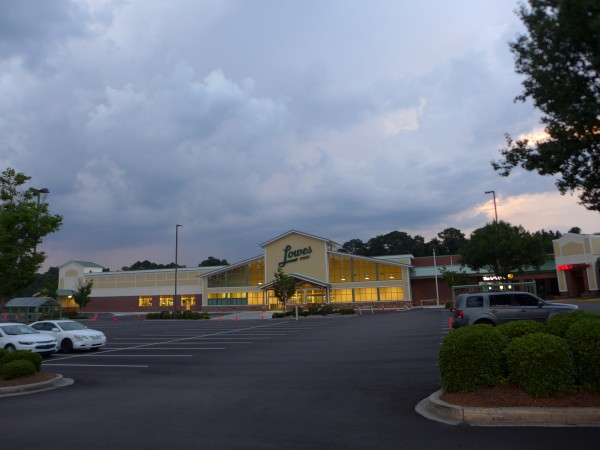 15 Responses to 'BI-LO, 4711 Forest Drive #1: October 2016'
Subscribe to comments with RSS or TrackBack to 'BI-LO, 4711 Forest Drive #1: October 2016'.
Leave a Reply