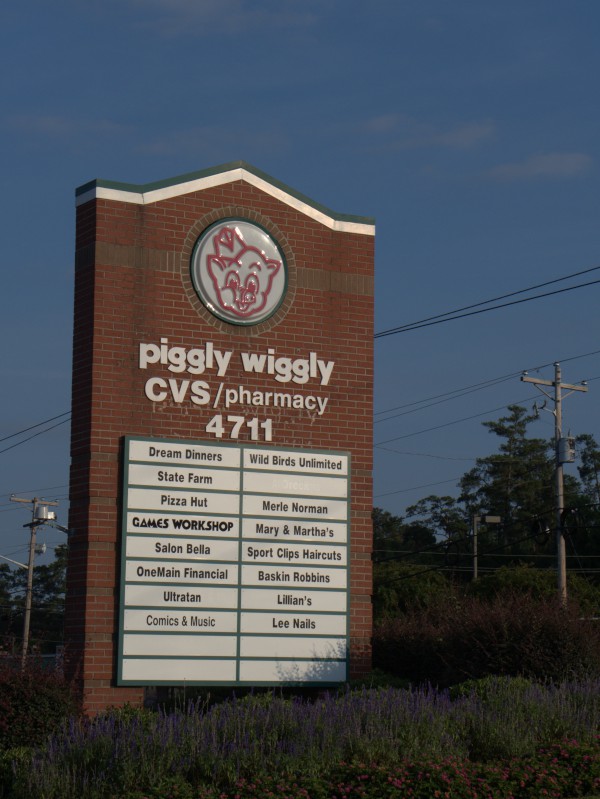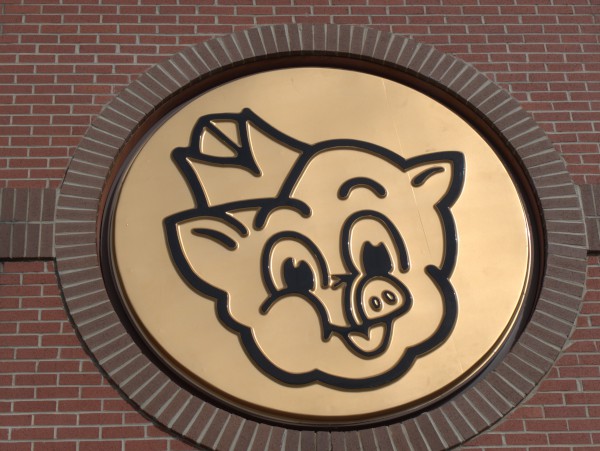 Well, we've pre-discussed this closing here, but the actual event finally took place on Saturday 9 November 2013 when this store closed as a Pig at 3PM.
As it happened, I was there a bit after 2PM, and found the store surprisingly well stocked. The entire right quadrant of the store, with produce, the bakery, the cafe and Dream Diners was empty, but the non-perishable isles were still pretty well stocked. I suppose the idea is that it probably cost the Pig less, or perhaps even made a little money, to transfer then to Bi-Lo rather than go through a drawn out sale, or trying to get them back to the warehouse.
As commenter Matt mentions, the store brand stuff did go on sale at deep discounts, because, well, Bi-Lo can always sell Dixie Crystals, but can hardly carry Pig Swig or other Pig branded items.
The store is to reopen next Friday, 15 November 2013 as Bi-Lo.
With this closure, the Garners Ferry closing and the Litchfield Beach closing, all the "nice" Pigs that I have personal experience with are gone. The one on Devine appears to be one of the older, smaller layouts, and is a bit of a drive anyhow.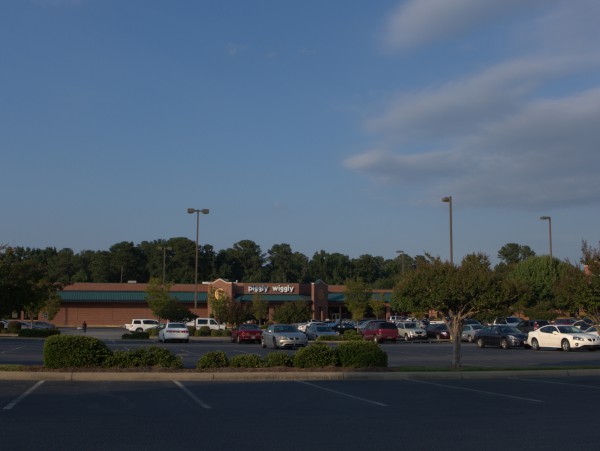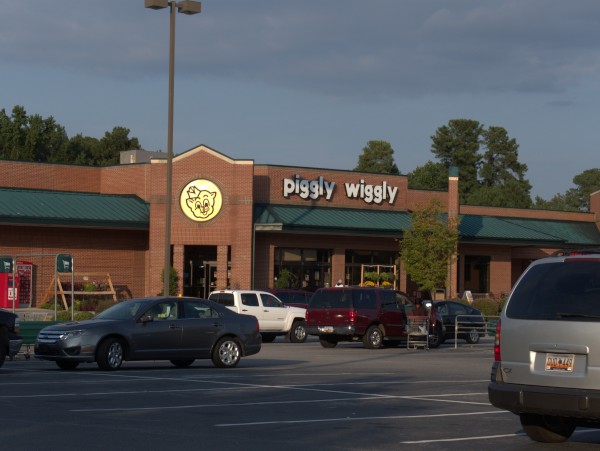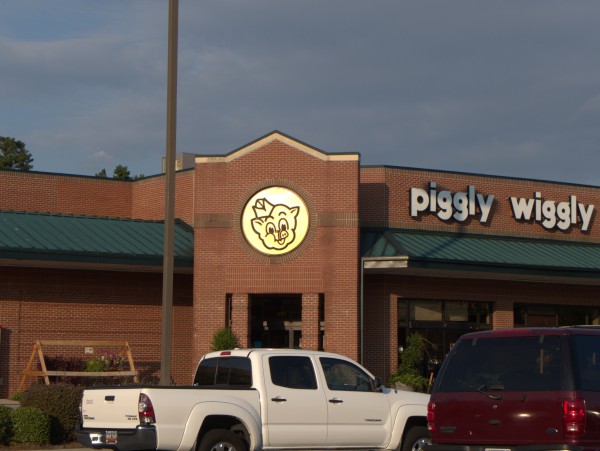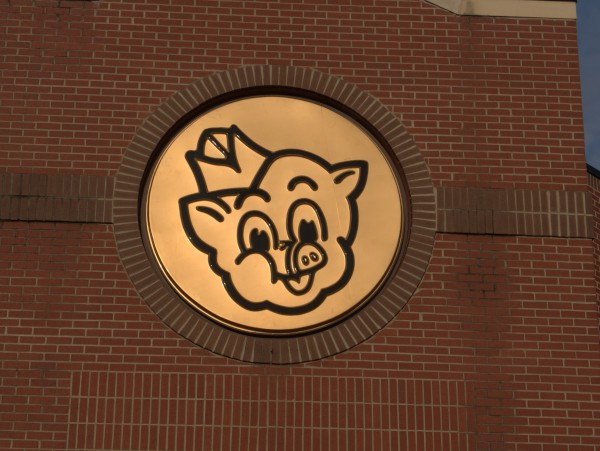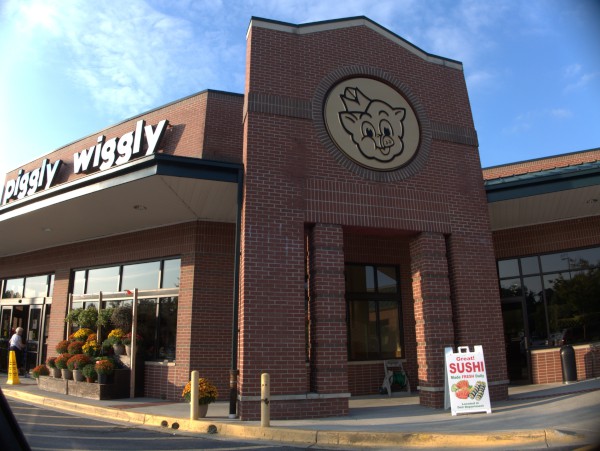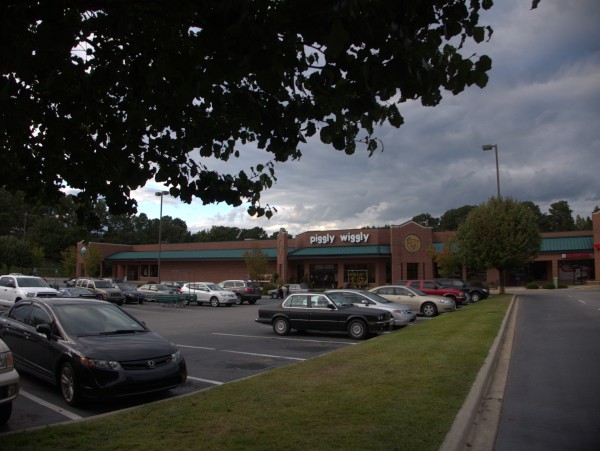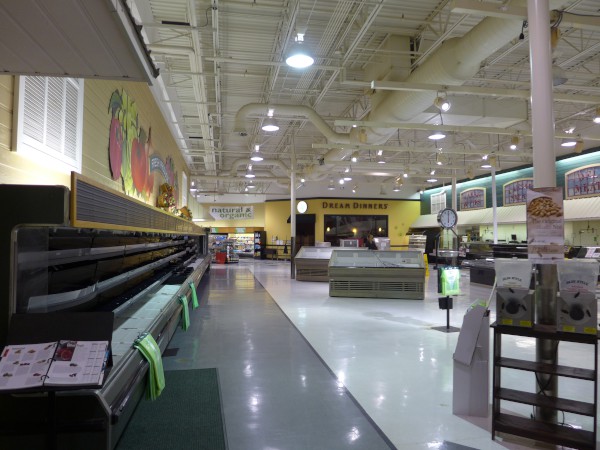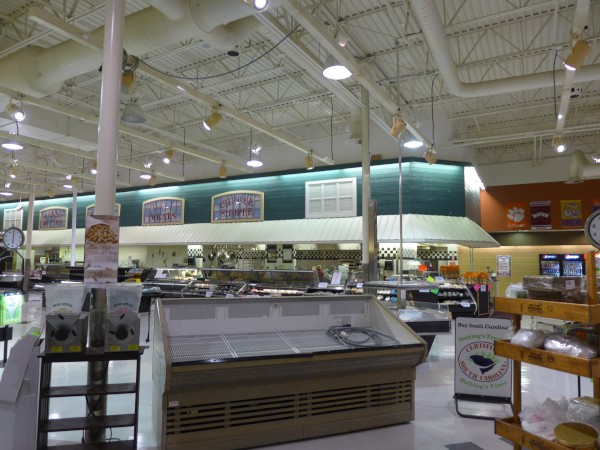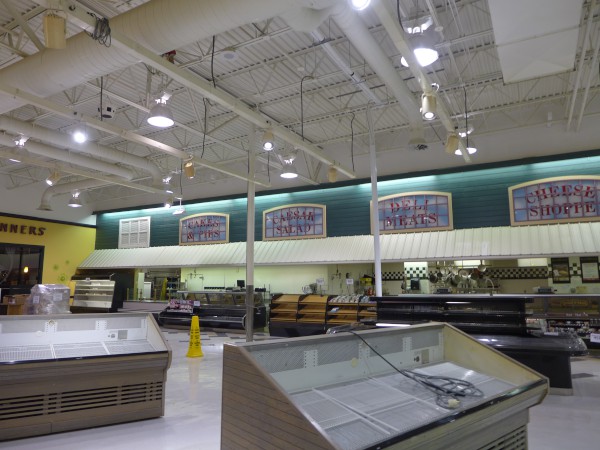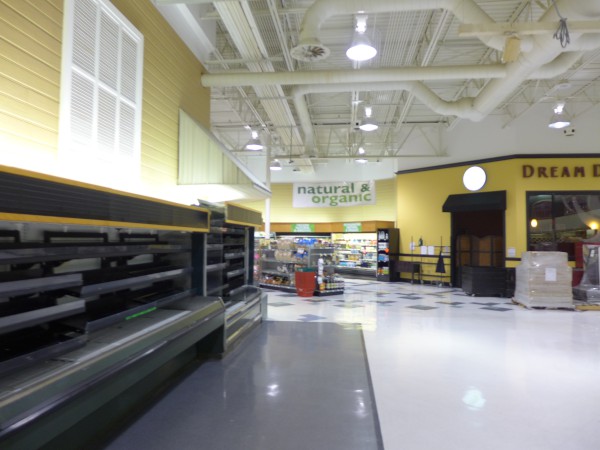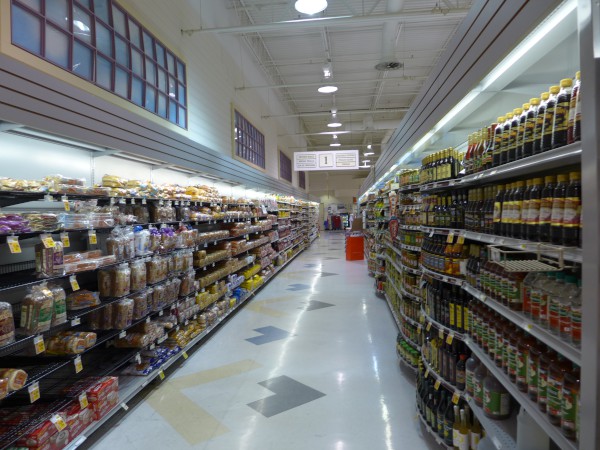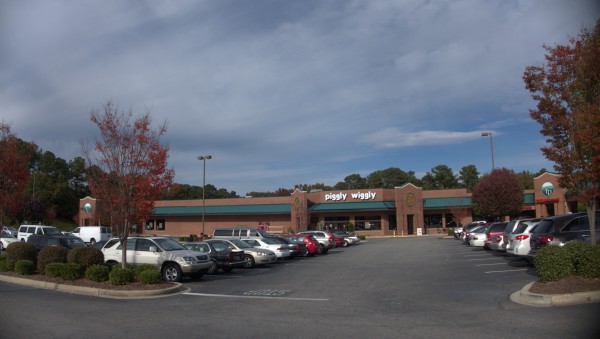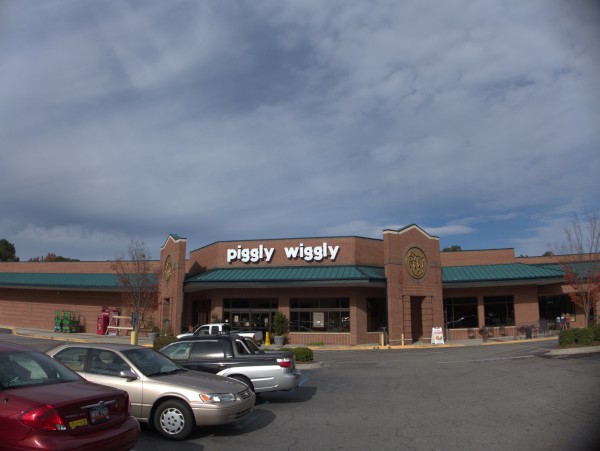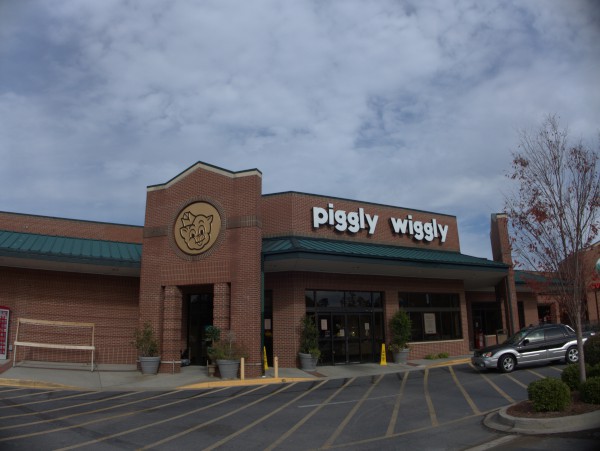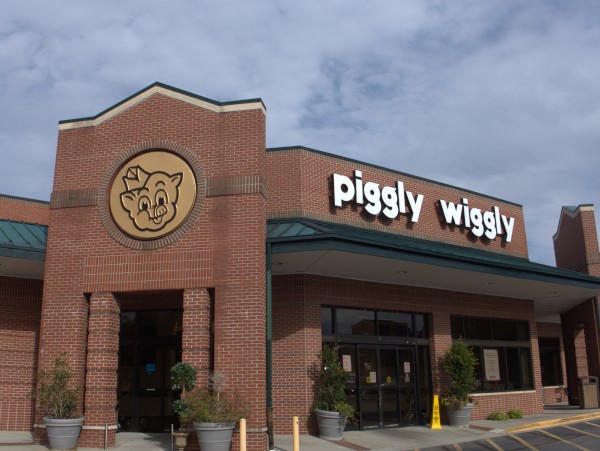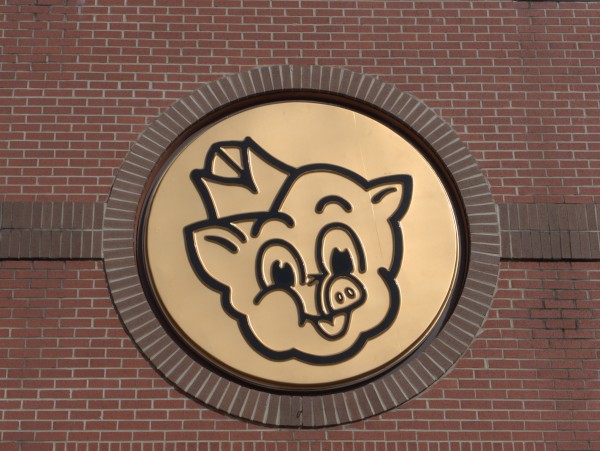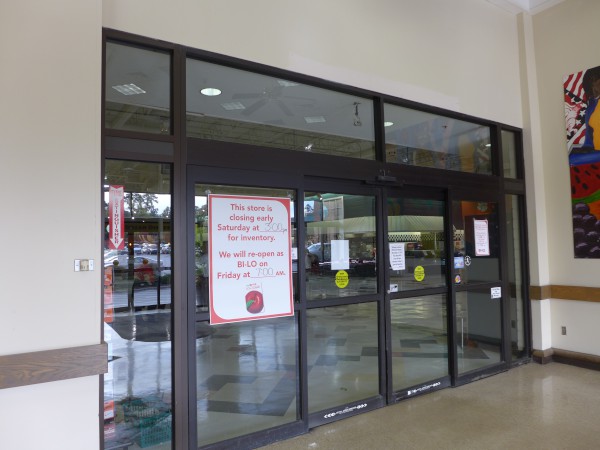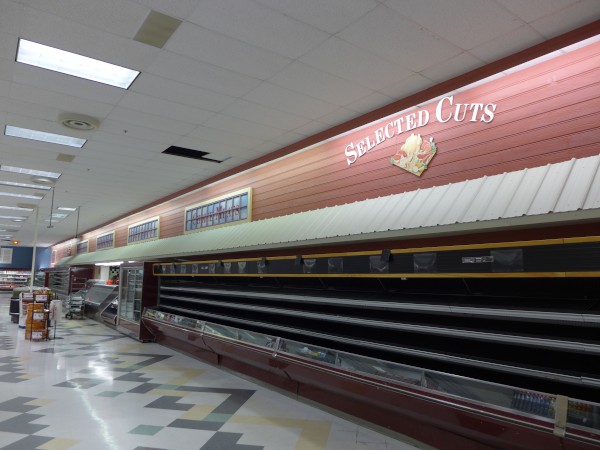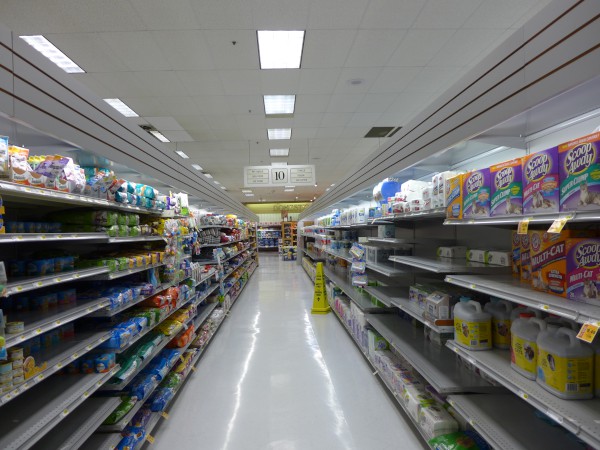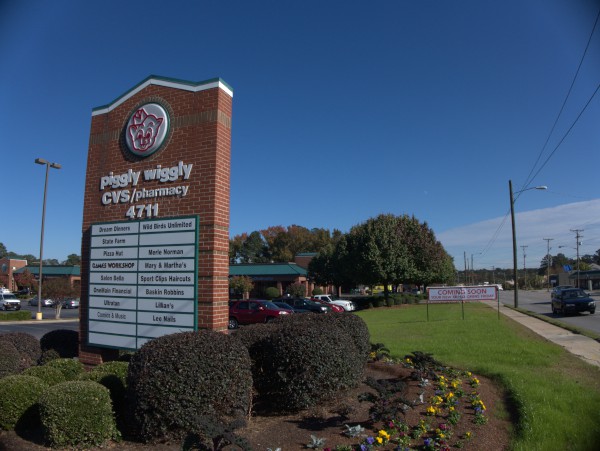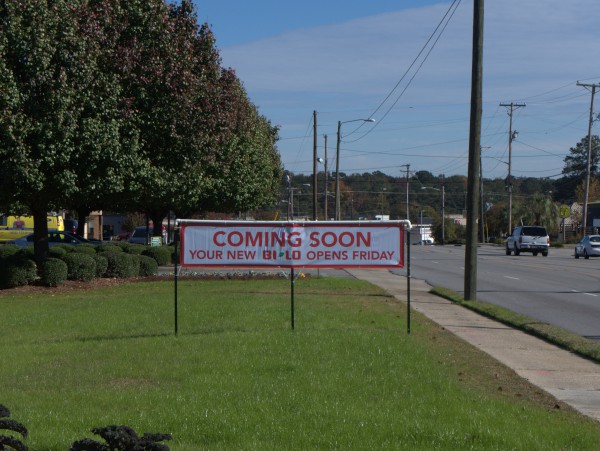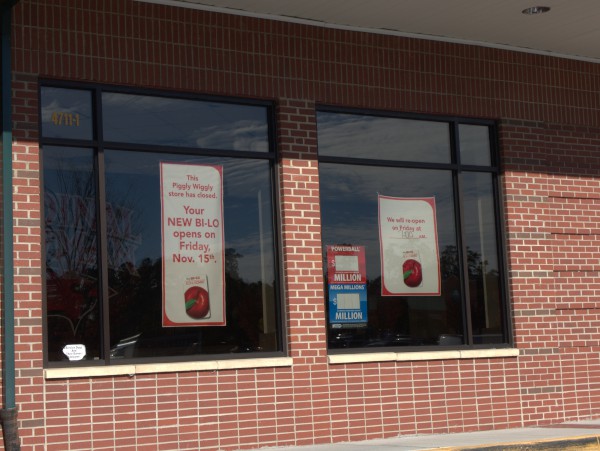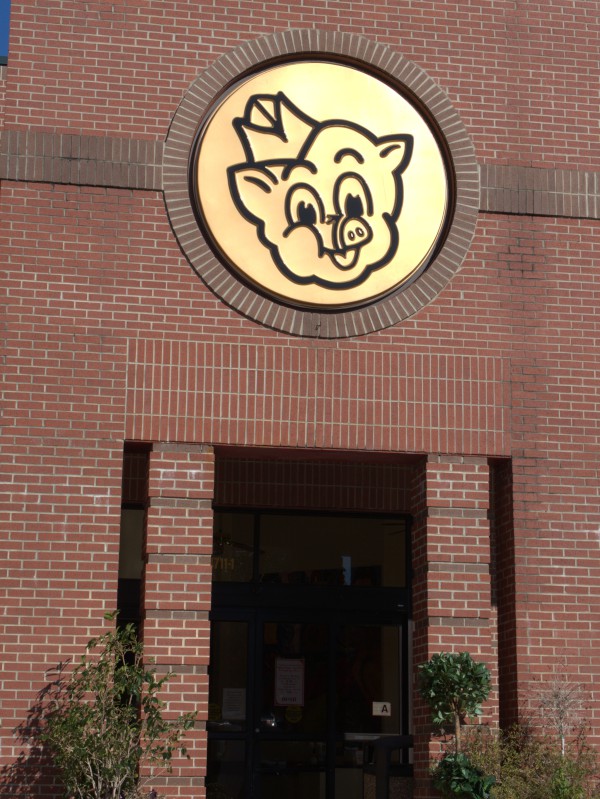 12 Responses to 'Piggly Wiggly, 4711 Forest Drive #1: 9 November 2013'
Subscribe to comments with RSS or TrackBack to 'Piggly Wiggly, 4711 Forest Drive #1: 9 November 2013'.
Leave a Reply