Posted at 10:57 pm in Uncategorized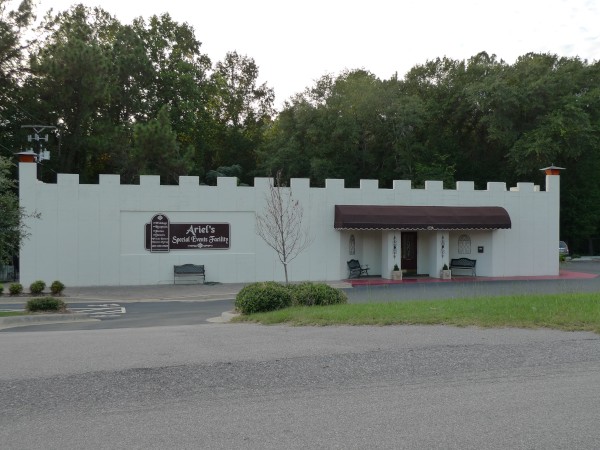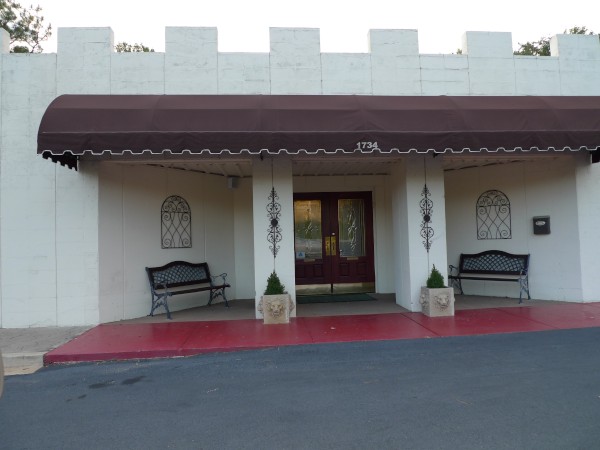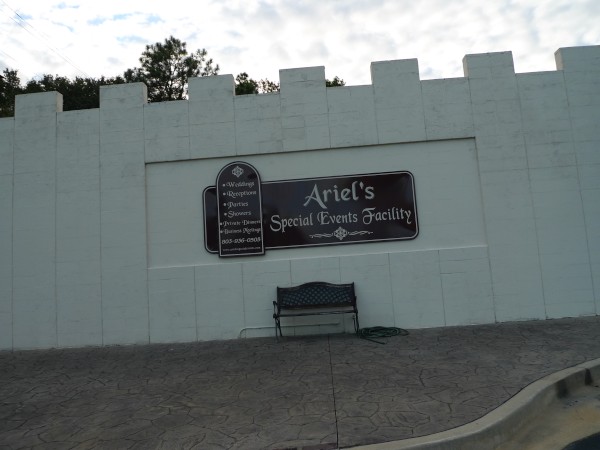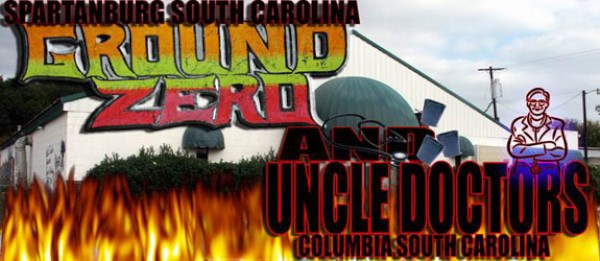 I have noticed this building on Mobile Avenue (off of Airport Boulevard fairly near the airport) a number of times over the years, though I don't believe it has always had the castle-like facade.
I used to fly out of the airport fairly often (though luckily I haven't had to fly for a few years now), and it seemed to me that for a while it was something different every time I drove past. I think in the 90s it was a strip club that morphed into a night club or vice versa, and a few more things before it became The Flight Line and then Uncle Doctors.
Google gave me a pointer to the old Uncle Doctors web site, and I was able to find some zombie versions in www.archive.org from whence the logos. Apparently Uncle Doctors was a sister club to Ground Zero in Spartanburg as they shared a site. The current occupant in the building apparently does wedding receptions and catering.
2 Responses to 'Strip Club / Flight Line / Uncle Doctors, 1734 Mobile Avenue: 2005'
Subscribe to comments with RSS
Leave a Reply