Archive for the 'football' tag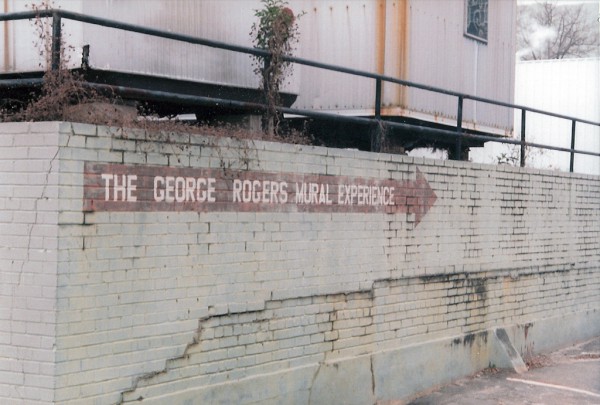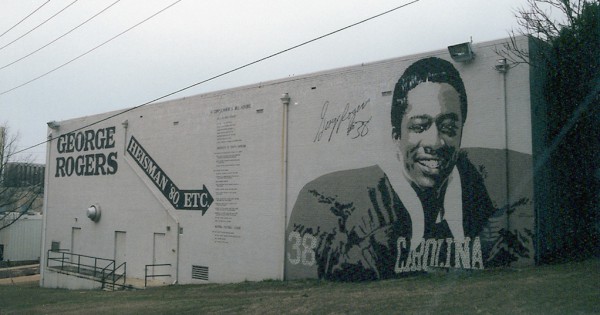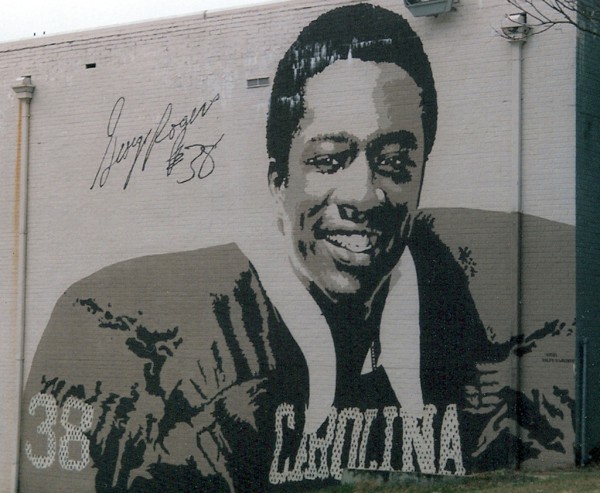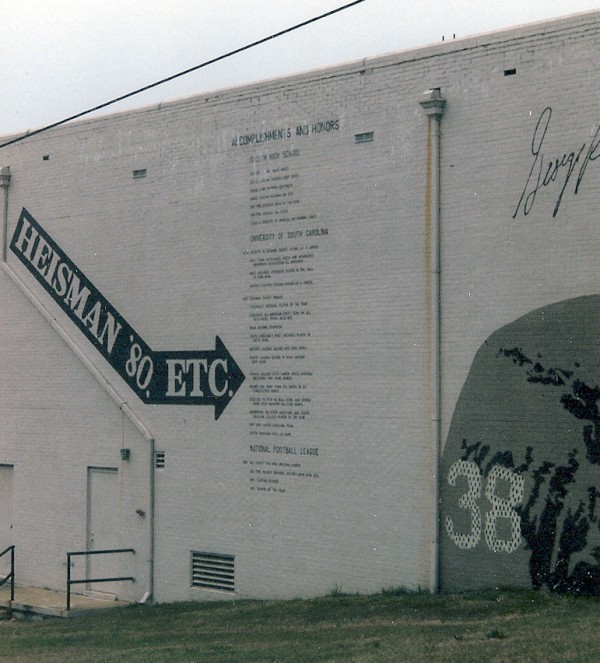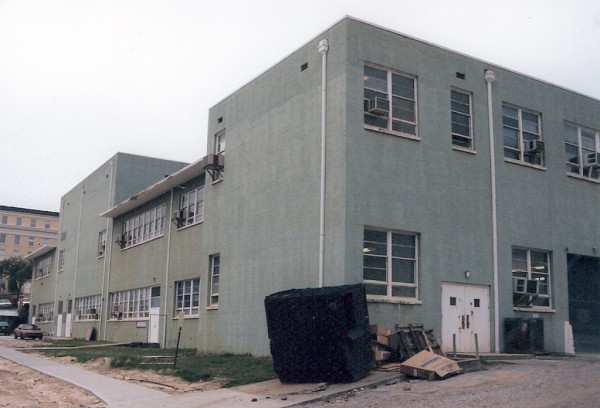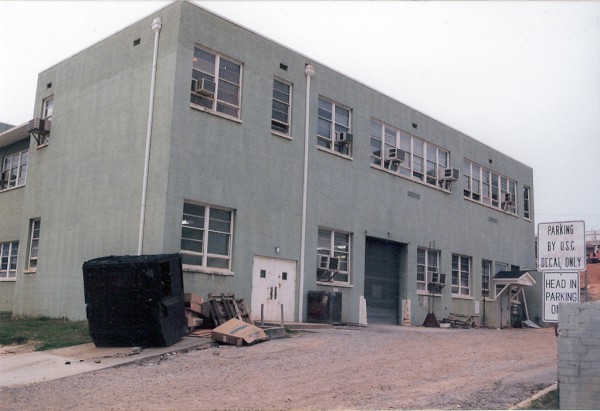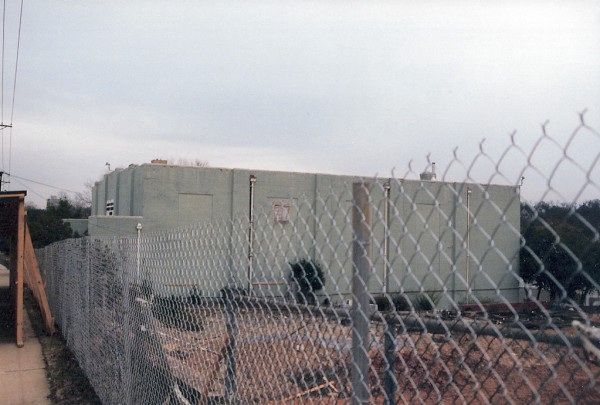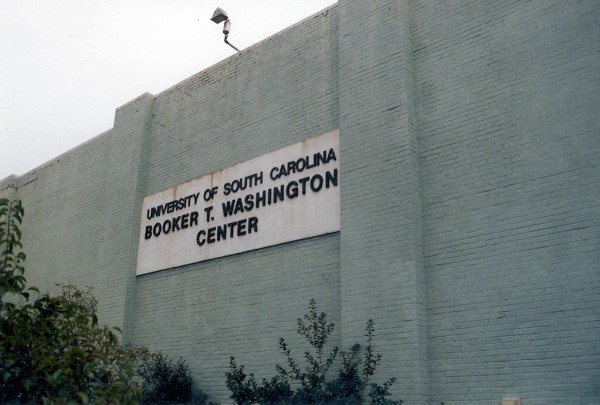 Today's pictures come from commenter Alaska Jill, who says:
Booker T. Washington School/George Rogers Mural: I knew I'd best get
pictures of those while I could, too. These were taken on a chilly
Sunday afternoon in February 1999. The mural of George Rogers was a
Blossom Street landmark and could not be missed.
George Rogers and I were at Carolina together, though to the best of my knowledge, we never crossed paths. What I remember though, is that his winning the Heisman Trophy in 1980 was a big deal. A *really* big deal. Quite possibly a deal that was visible from earth orbit, and influenced local gravitational fields..
It was also somewhat of a surprise. I clearly recall that in the run-up to the award announcement, the Daily Gamecock ran an editorial under the head By George, He hasn't got a chance! enumerating all the reasons why it wasn't going to happen. Not being a sports fan myself, I recall the campus events around John Lennon's death that same year more clearly, but I was certainly aware big events were afoot!
I'm not sure when the murals went up, but they were, as Jill says, landmarks for many years. (The road near the stadium and fairgrounds was renamed for Rogers in the same period). I have the vague memory that the Booker T. Washington building itself was at one time a public high school before the property was taken over by USC. I think both the mural and the building came down while I was living out of town, or at least I have no memory of what happened. Today I can't exactly match where it was on Blossom with what's there now...
George Rogers played pro ball until 1987, and is now retired. Wikipedia doesn't really say anything about him after that. It would not surprise me if he had a car dealership or a real estate business somewhere.
(Thanks to Alaska Jill).
UPDATE 18 July 2018 -- Here are some more pictures from commenter JHT who says
You can see this was taken before he was even drafted into the NFL as it is blank.