Archive for the 'copies' tag
Posted at 11:48 pm in Uncategorized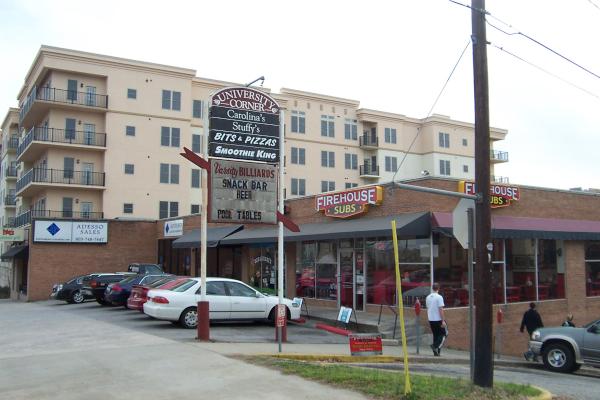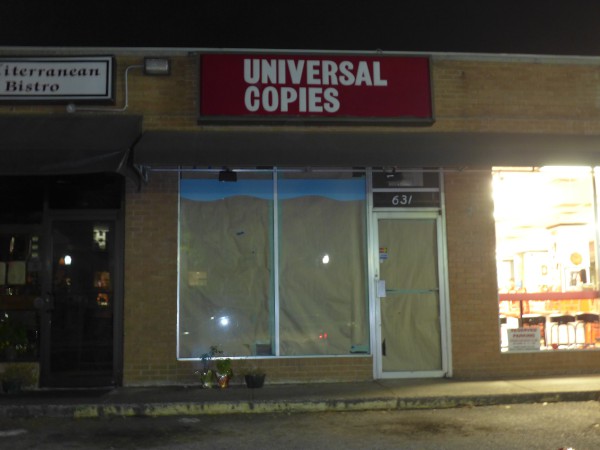 After eating at Moe's last week, I noticed that Universal Copies in the little bi-level University Corner strip-mall, is closed and papered up.
Then, when I went to make this post, I looked back on the University Corner post and realized that I had missed the closing of the place before Universal: Bits & Pizzas.
Posted at 1:44 am in Uncategorized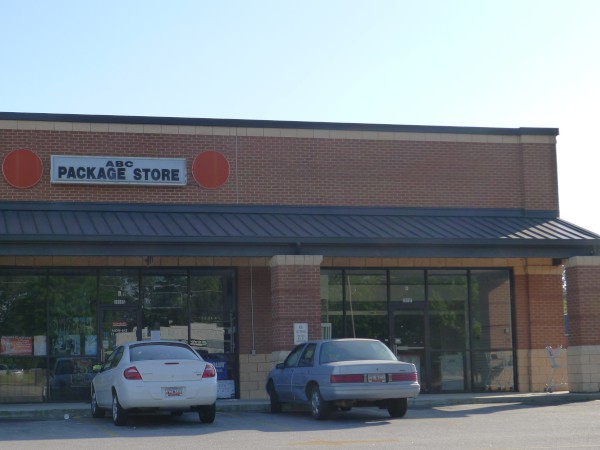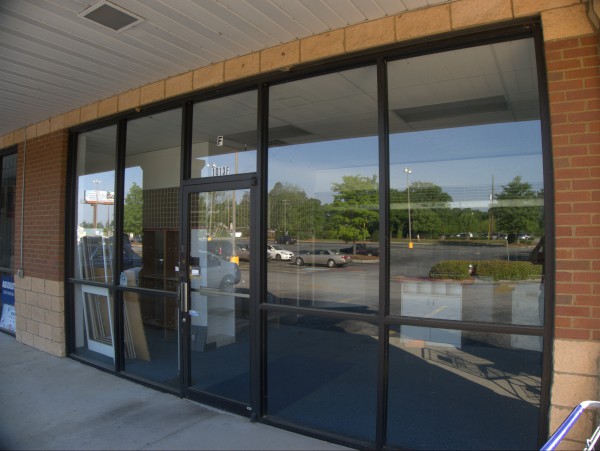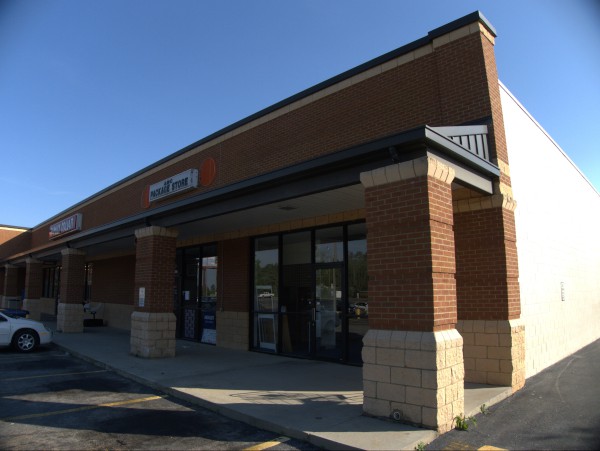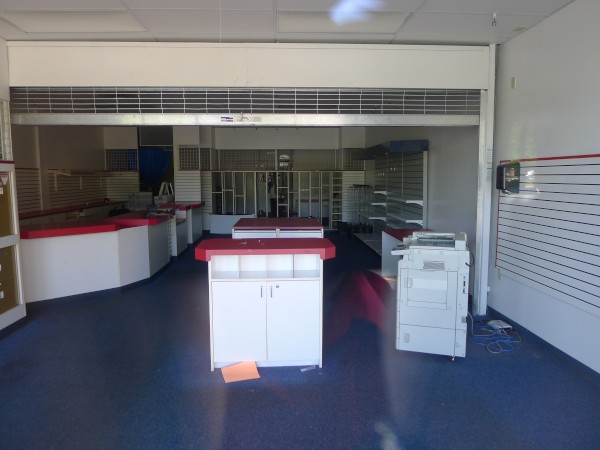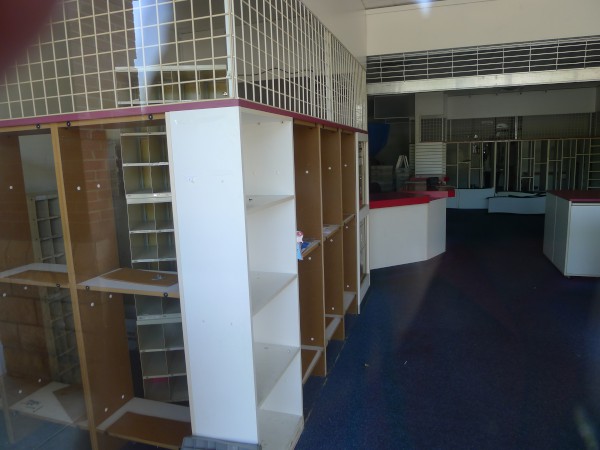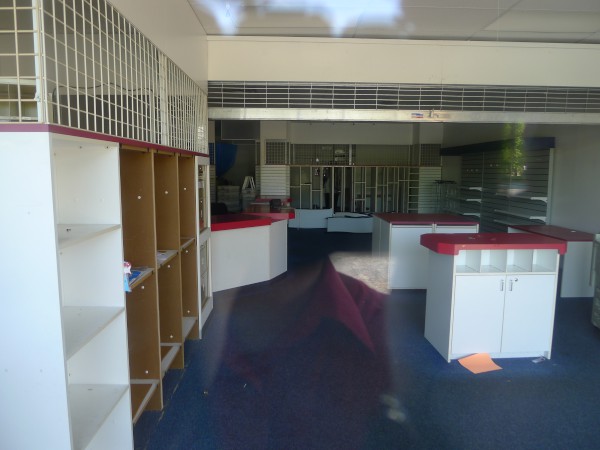 This little storefront in the Food Lion plaza between Greystone and Brevard, was a UPS Store. This review says that they were having problems for a while, and I wonder if that suggests that the copier which appears to still be in there was unfixable.
I believe that a contract Post Office opened fairly recently at Boozer Shopping Center, so there are still shipping resources in the general area.
(Hat tip to commenter Andrew)
UPDATE 9 September 2013 -- It's now Peking Wok II: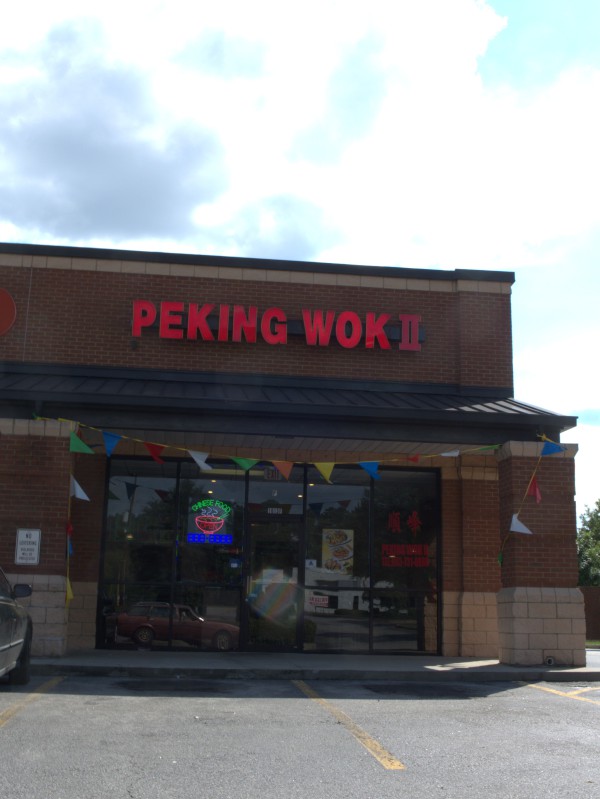 Posted at 1:06 am in Uncategorized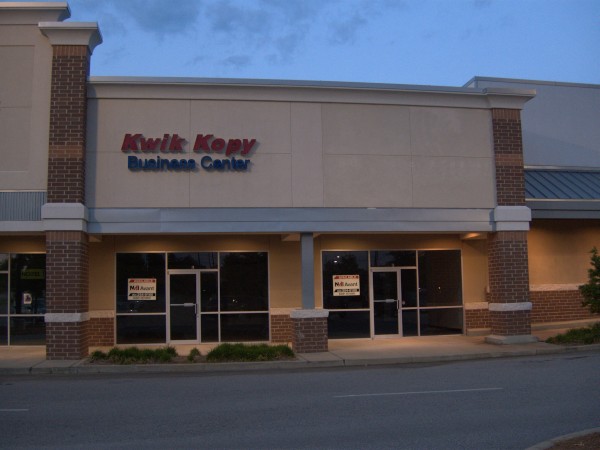 I wish Zorba's Express in Irmo were closer to home so I could get out there for pizza more often, but last time I did, I noticed that this nearby storefront in the same Publix plaza was now vacant.
Judging from the google hits, Kwik Kopy seemed to offer the same range of services as The UPS Store or FedEx Office. I wonder if the copying business is taking hits from home printers and electronic documents. I vividly remember the first time I used a copy center (it was kind of a new concept then) to make a copy of The Lions' Book. It took hours and cost me a considerable chunk of my nearly non-existent college-student cash. Today, someone would just download the PDF..
UPDATE 7 June 2010: Changed post closing date from 2010 to 2009 based on comments.