Archive for the 'notary' tag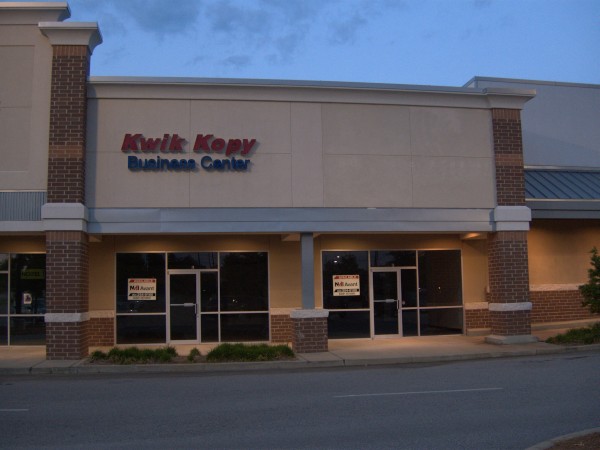 I wish Zorba's Express in Irmo were closer to home so I could get out there for pizza more often, but last time I did, I noticed that this nearby storefront in the same Publix plaza was now vacant.
Judging from the google hits, Kwik Kopy seemed to offer the same range of services as The UPS Store or FedEx Office. I wonder if the copying business is taking hits from home printers and electronic documents. I vividly remember the first time I used a copy center (it was kind of a new concept then) to make a copy of The Lions' Book. It took hours and cost me a considerable chunk of my nearly non-existent college-student cash. Today, someone would just download the PDF..
UPDATE 7 June 2010: Changed post closing date from 2010 to 2009 based on comments.
UPDATE 15 March 2022: Updating tags and adding map icon.