Archive for the '819 Harden Street' tag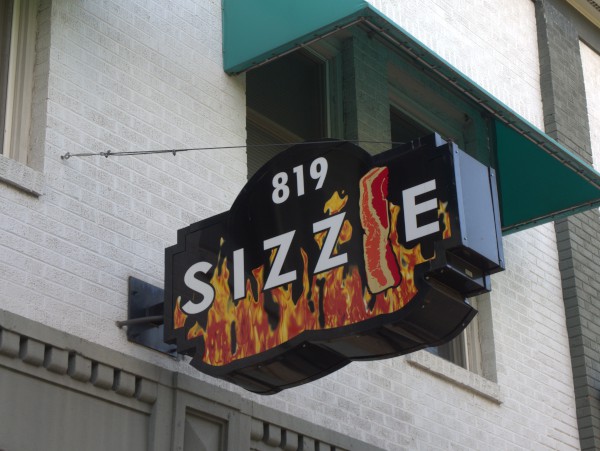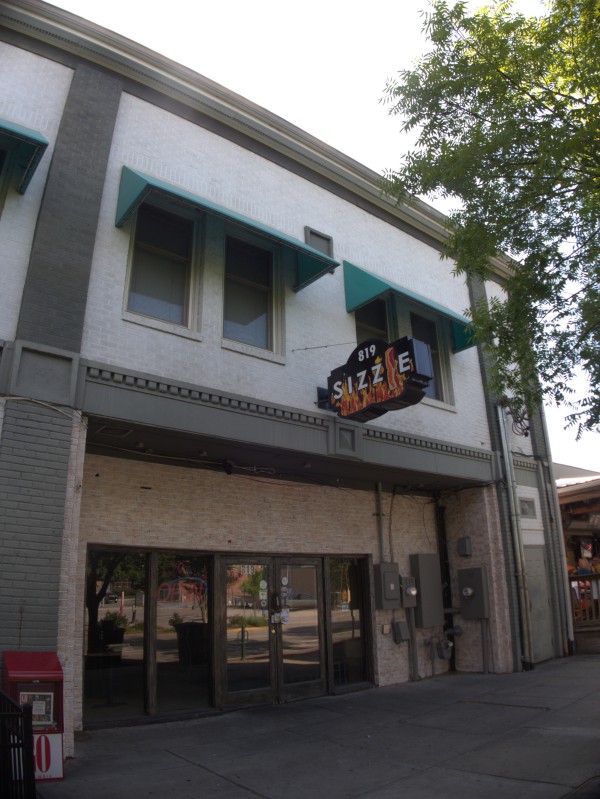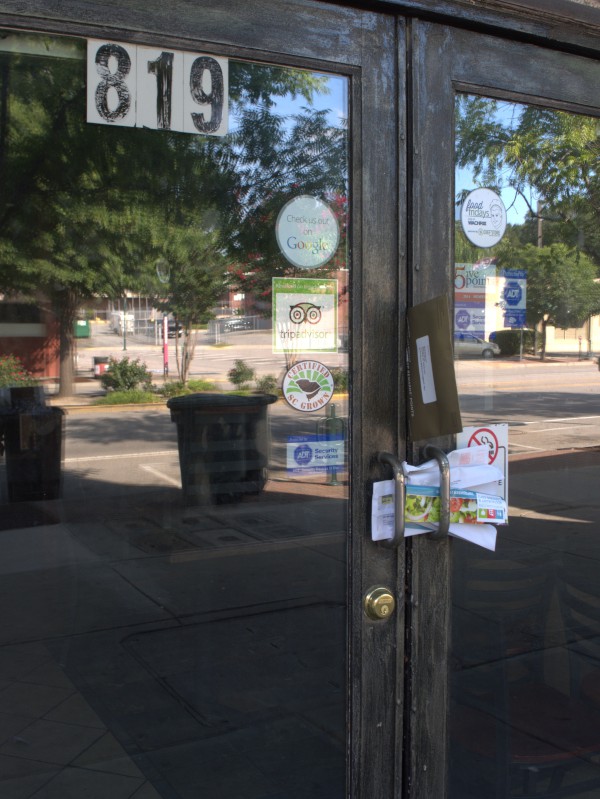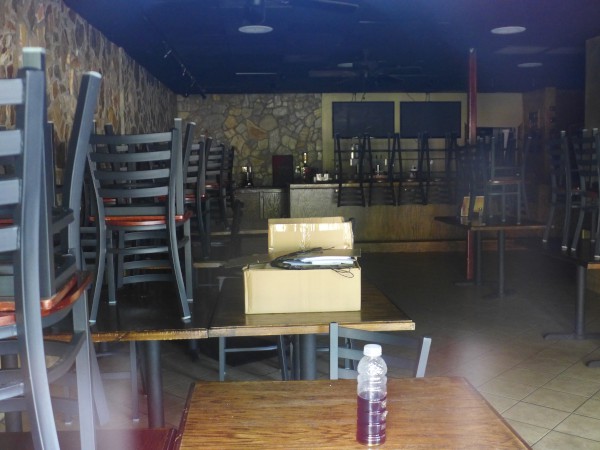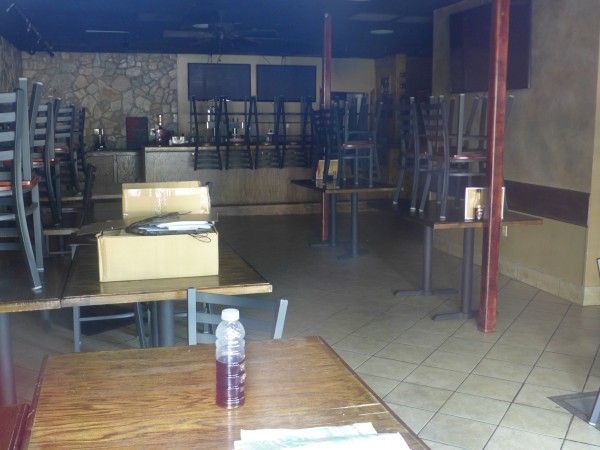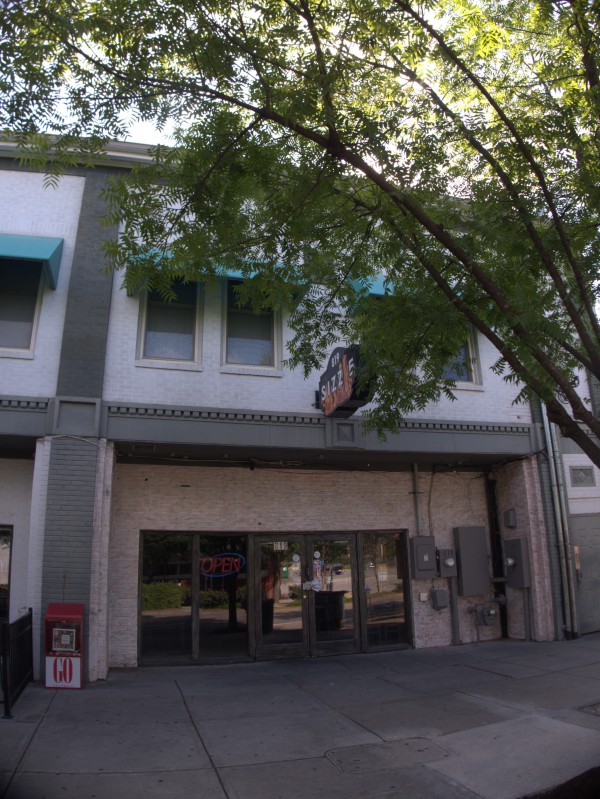 I remember I was at a conference once in San Diego and a group of us walked into the Gas Light District looking for restaurant that someone had heard of that specialzed in garlic. Well, I like garlic and it was an excellent meal, but I recall thinking it was too bad that Columbia (much less Fayetteville where I was then living) could never support such a place.
I had a similar thought when I read the opening press for Columbia's bacon bistro Sizzle: Can Columbia really support a bacon restaurant?. Unfortunately, the answer appears to be: no, and arrived before I got around to checking it out.
(Hat tip to commenter Matt)
UPDATE 2 December 2015 -- This storefront is already open again, this time as a Southern Belly location:
Posted at 12:38 am in Uncategorized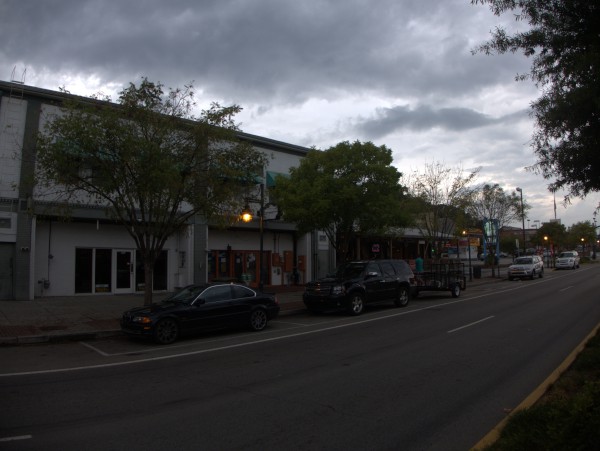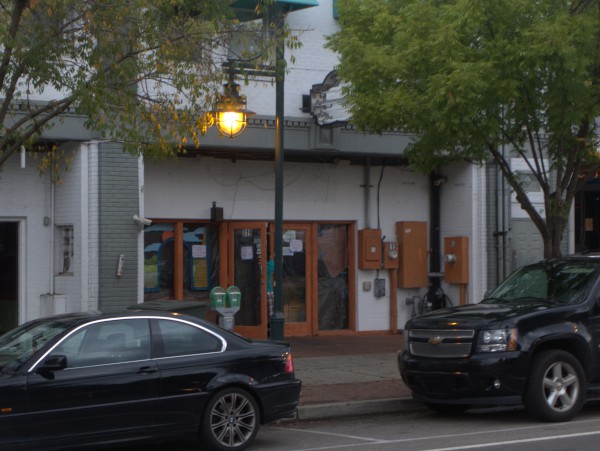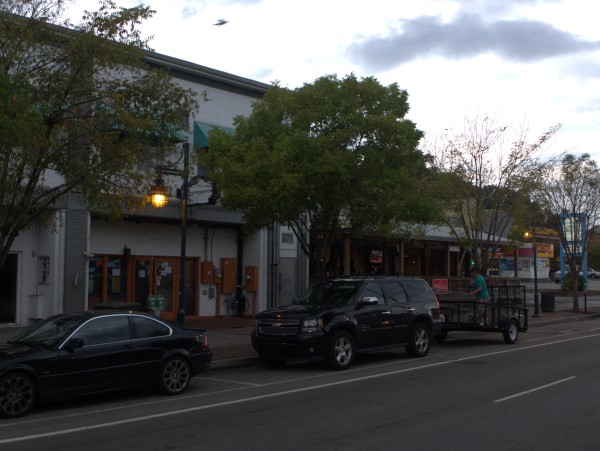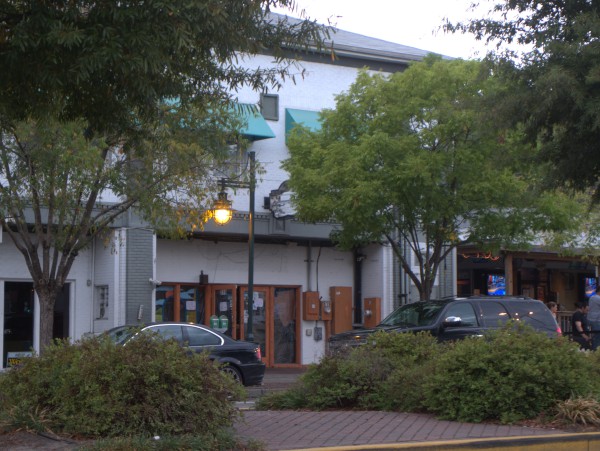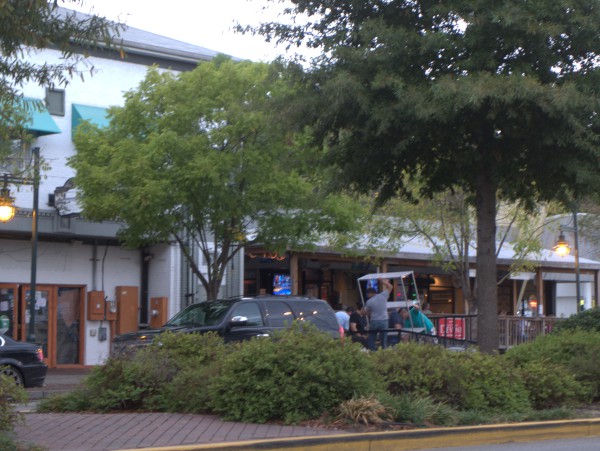 To the best of my recollection, I've never eaten at any establishment in this Five Points storefront, to include San Jose, though I have certainly eaten at other local San Jose locations, and found them to be perfectly OK.
Commenter MB noted the closing, and pointed out that until fairly recently it was Mucho Margaritas, something I must have driven by many times without it registering at all. Already today the sign was down and folks were carting off the fixtures. With the recent closure of Dreams Of Bombay, there are now two adjacent restaurant vacancies in this building. (I don't know what, if anything, is in the upper storey).
(Hat tip to commenter MB)
UPDATE 1 July 2014 -- This will next be the bacon themed restaurant Sizzle. Mmm, Bacon!: