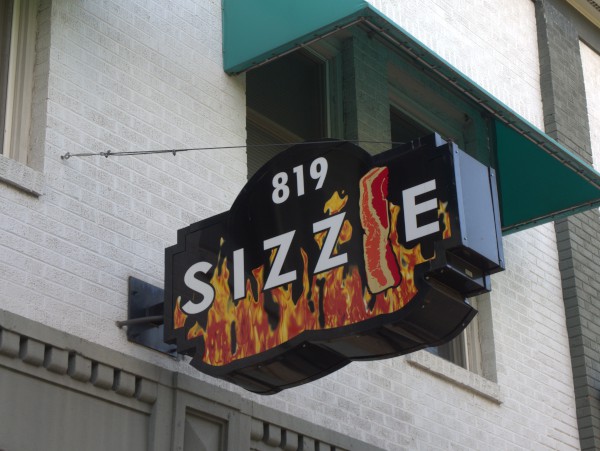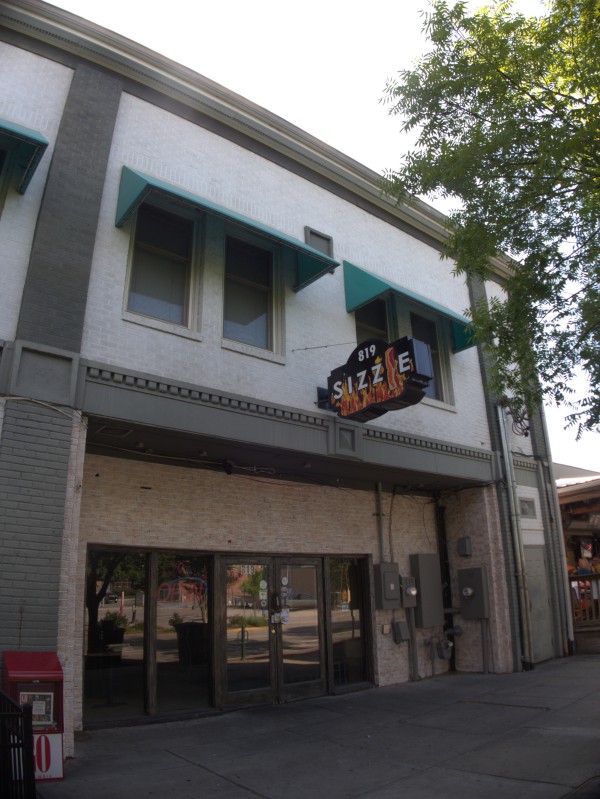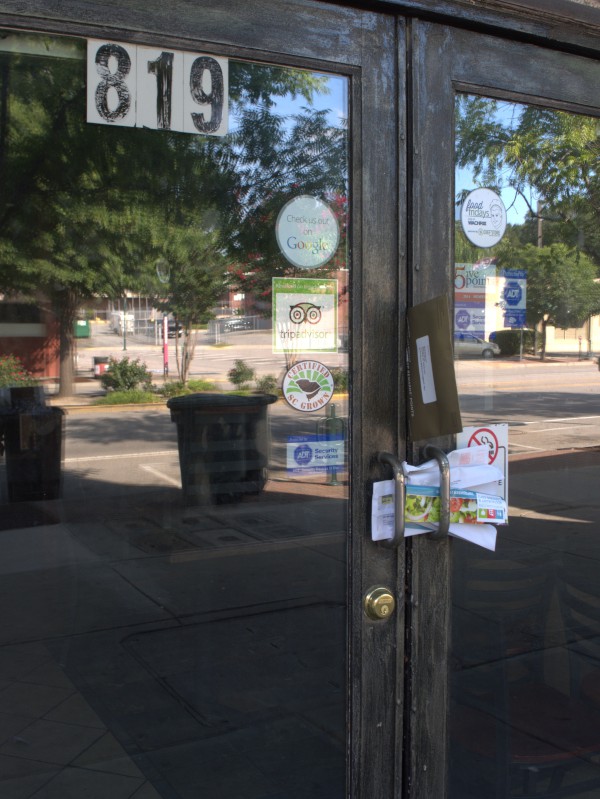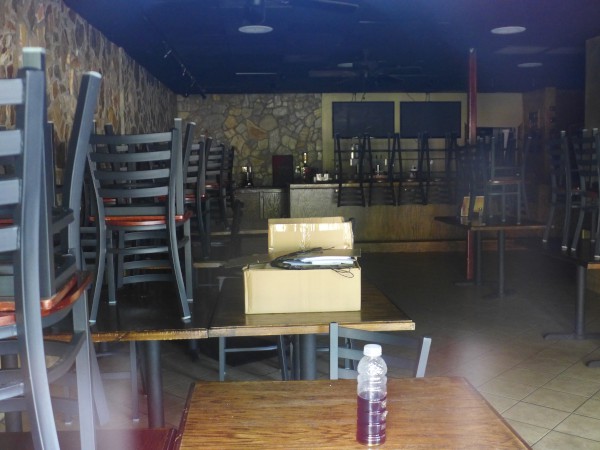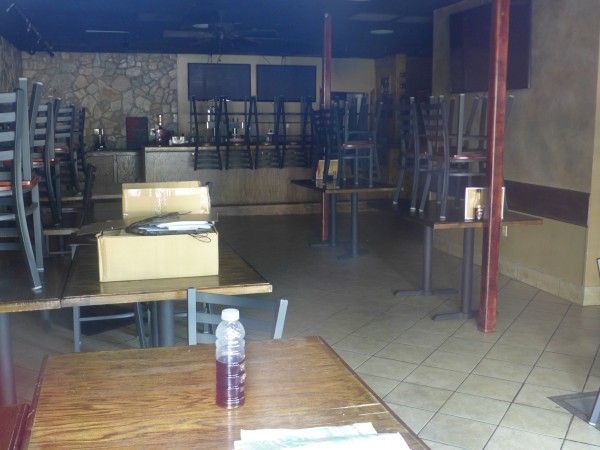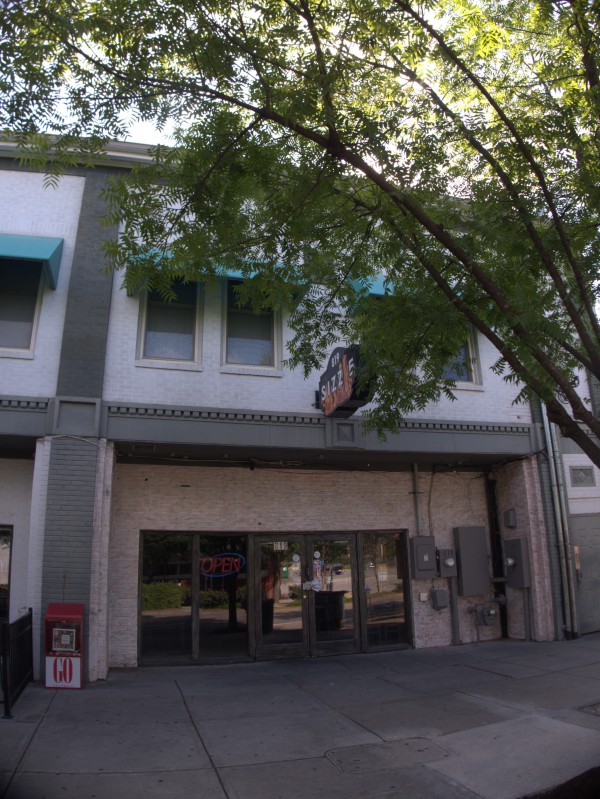 I remember I was at a conference once in San Diego and a group of us walked into the Gas Light District looking for restaurant that someone had heard of that specialzed in garlic. Well, I like garlic and it was an excellent meal, but I recall thinking it was too bad that Columbia (much less Fayetteville where I was then living) could never support such a place.
I had a similar thought when I read the opening press for Columbia's bacon bistro Sizzle: Can Columbia really support a bacon restaurant?. Unfortunately, the answer appears to be: no, and arrived before I got around to checking it out.
(Hat tip to commenter Matt)
UPDATE 2 December 2015 -- This storefront is already open again, this time as a Southern Belly location:
One Response to 'Sizzle, 819 Harden Street: May 2015'
Subscribe to comments with RSS or TrackBack to 'Sizzle, 819 Harden Street: May 2015'.
Leave a Reply