Archive for the '12 Diamond Lane' tag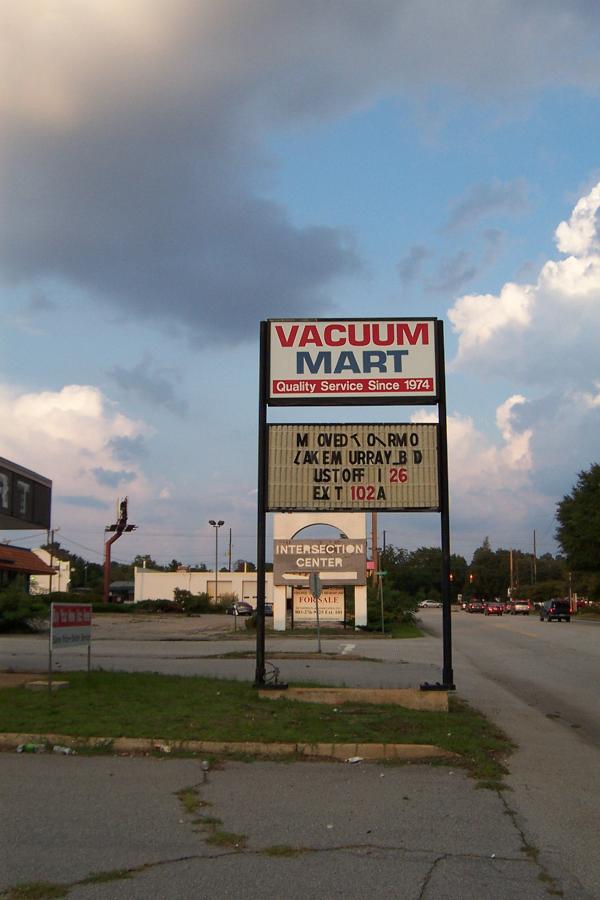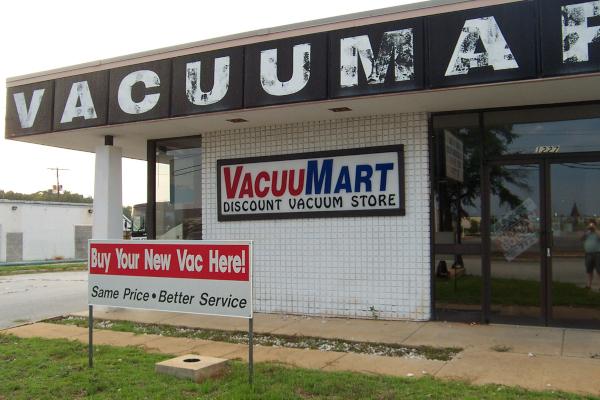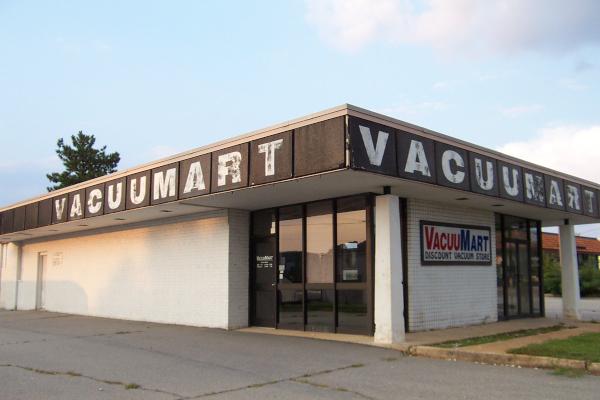 OK, this one makes me doubt my memories. (I'm sure more of these closings should do that..)
This is the store where I bought my sister a vacuum cleaner back in the 1980s. I can't remember what kind it was -- some sort of off-brand canister model that seemed fairly solid, I think. It lasted more than ten years for her, and if that's not Electrolux longevity, it's not bad.
The thing is that I was dead certain the place was called Intersection Vacuum Center, which made sense because it was located at Intersection Center. However, clearly at the time this place moved to Lake Murray Boulevard (where it still is), it was called Vacuum Mart. Further, there is an Intersection Vacuum Center in Columbia, but it's apparently on Two Notch near Columbia Mall.
The only sequence of events that would make my recollection correct is if this building was Intersection Vacuum Center which at some point moved out and was replaced by another vacuum store. Anyone have a better memory about this?
UPDATE 16 May 2010: Added full street address, tags.
UPDATE 22 January 2020: Add map icon, update tags.