Posted at 12:18 am in Uncategorized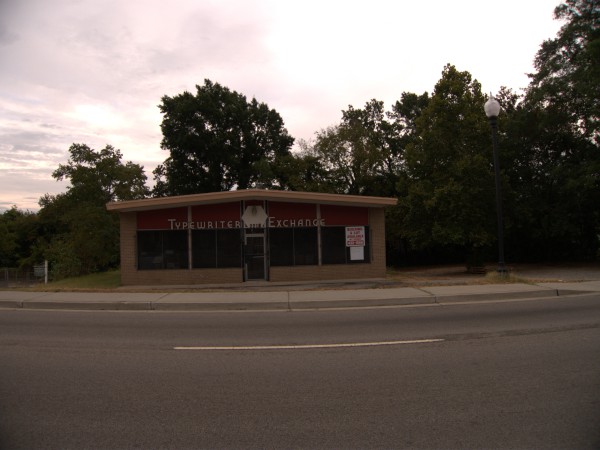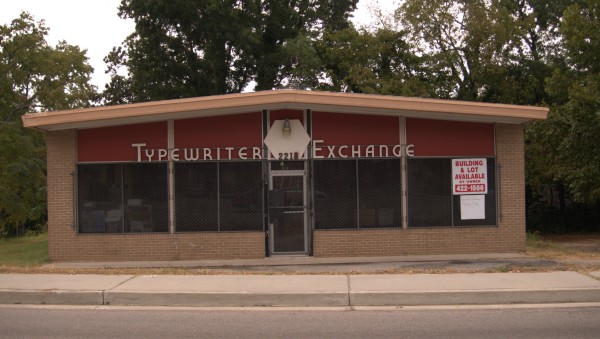 I would never go back to one, but there is something magical about a typewriter: the rhythm of the keys, the ding of the bell, the tactile sensation of the platten ratchet advancing while you slap the carriage back over.. Even the smell of one is distinctive, a unique combination of metal, stale air, oil and ink. And for something ubiquitous so recently there are few other things (the phonograph is one..) that illustrate the generational divide so clearly. Set a high school student in front of a typewriter today, and you might as well have supplied a blank cuneiform tablet and chisels.
The Typewriter Exchange had been on Two Notch for as long as I can remember, probably going back into the '60s. I often wondered in recent years how they continued on, but a look through their window suggested they had moved into computer repair as typewriters became paperweights. Although the building had been up for sale since at least 2010, the business continued until recently, but last time I drove by, I noticed the place is now a church.
UPDATE 29 April 2014 -- Here is the place today as Fruit Of The Spirit Love Ministry:
6 Responses to 'Typewriter Exchange, 2218 Two Notch Road: 2013'
Subscribe to comments with RSS or TrackBack to 'Typewriter Exchange, 2218 Two Notch Road: 2013'.
Leave a Reply