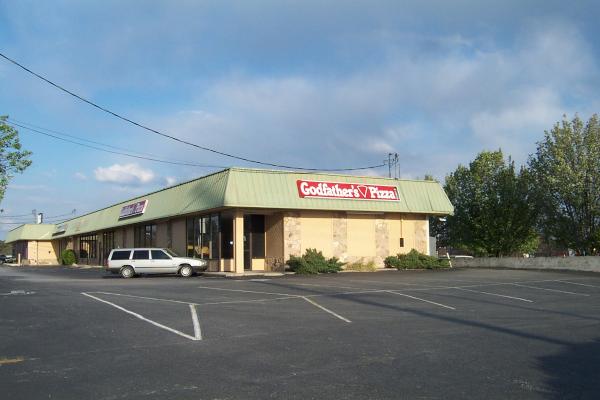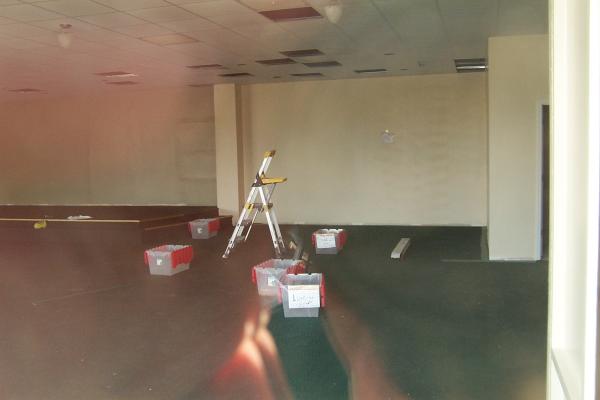 Godfather's was in a little strip mall off of Parklane on the one side, and the Columbia Mall perimeter road on the other side. My memory says that the same building (I'm unsure if it were the same suite) was at one time home to Shakey's Pizza Parlor, the first pizza restaurant I can remember in Columbia at all.. I think I recall going to Shakey's once or twice. They must have had pizza, but all I can remember is that they were showing silent-movie comedies in the rear of the store (and I'm not even 100% I remember that -- I may be remembering something I heard later -- it was a long time ago).
Pizza was a fairly exotic dish when I was a kid. My first experience with pizza, if you could call it that, came at Satchelford Elementary School, where from time to time, the cafeteria food line featured "pizza pie". This was a pie shell filled with gound beef and topped with melted cheddar cheese and it distorted my perceptions of pizza for years just as their "submarine sandwich" (a rectangular cut piece of bologna and a piece of pre-sliced American cheese cut into two rectangles all in a hotdog bun) turned me off on "subs" for years.
Later we discovered Chef Boyardee's frozen cheeze pizza and pizza mix (he must know pizza, he's French!) which was actually a step up as was Pizza Hut (though I feel they have cheapened their brand).
By the time I became aware of Godfather's, I was pretty much a Pizza Hut snob, and the few times I ate there, I didn't like the pizza much at all (I don't think this was all callow youth, I had the same opinion years later in Myrtle Beach). Furthermore, if I recall correctly, Godfather's was one of those order-at-the-counter places and I have always preferred ordering from a menu at the table. Be that as it may, I don't know exactly how Godfather's got into trouble, but suddenly it seemed there were a lot fewer of them. I think the one at the beach outlasted this one, but it's gone now too. I did a web search and there are actually a few left in SC, but not in places I go.
If you look at the second picture, you'll see lots of plastic bins inside the former Godfather's. The labels didn't come out well in the picture, but they all say things like "leak #8". I take that to mean that on some very small level at least, someone still cares what happens to the building though it's been vacant so many years now that I don't see much future for a business there.
Unless someone makes them an offer they can't refuse.
UPDATE 30 July 2010: Added Shakey's to the post title as well as the full street address.
UPDATE Friday 13 May 2016: Add *correct* street address.
22 Responses to 'Shakey's Pizza Parlor / Godfather's Pizza, 7101 Parklane Road: late 1990s'
Subscribe to comments with RSS or TrackBack to 'Shakey's Pizza Parlor / Godfather's Pizza, 7101 Parklane Road: late 1990s'.
Leave a Reply