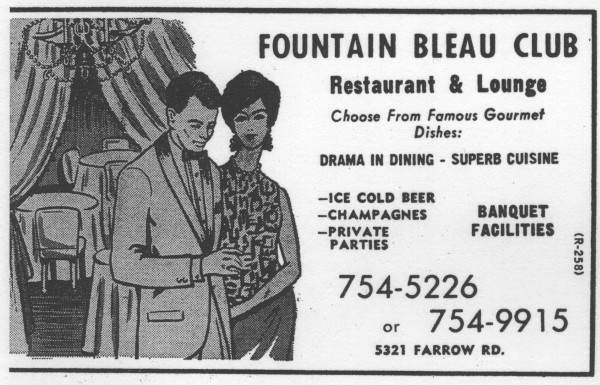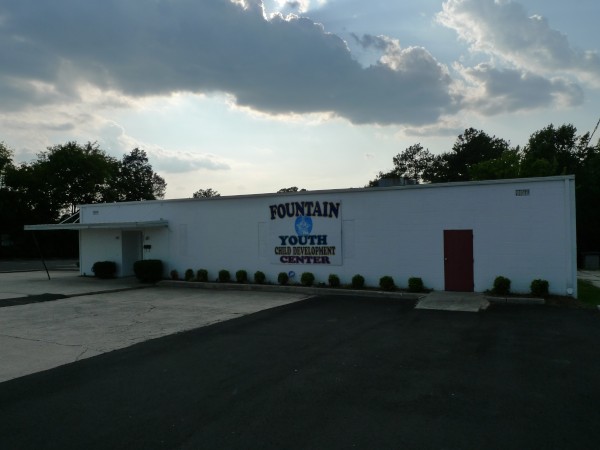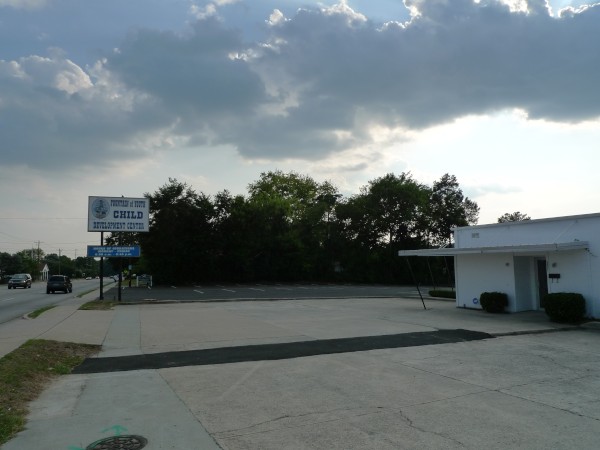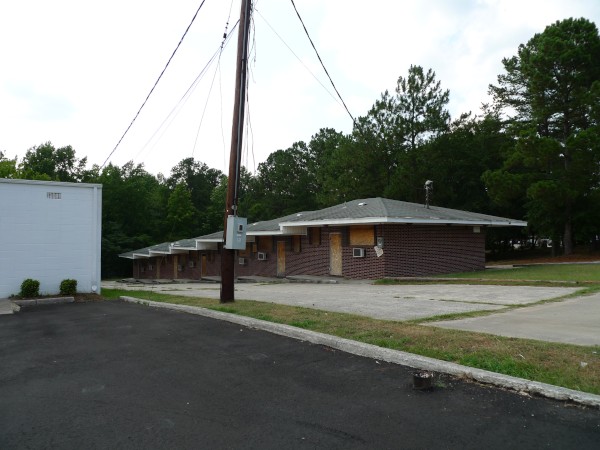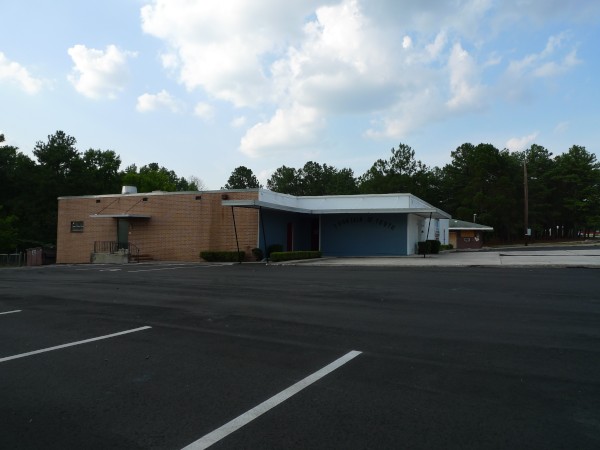 Personally, I don't want "Drama in Dining". That's when one of the couple at the table next to yours becomes aware that this is the "break up date". Drama is not pretty! I think I would also prefer my date not look like she comes from one of those societies where the women stretch their necks to prodigious lengths (not that there's anything wrong with that..).
I see that today the Fountain Bleau Club building houses The Fountain of Youth daycare center. Since the "fountain of youth" is normally something you think of in connection with old people, I suspect the name is a hat-tip to the former occupant. I'm afraid that I was shooting against the sun, so the pictures are not very good at all. I also note that in one of the pictures you can see a boarded up building to the right of the Fountain of Youth which appears to have been an old motel -- perhaps I'll run across its name someday.
(Ad is from the 1970 Southern Bell Greater Columbia phonebook).
UPDATE 17 March 2021 -- Commenter Jim Akins sends in this flyer for his band's performance at the Fountain Bleu back in the day. The 70s, gotta love 'em!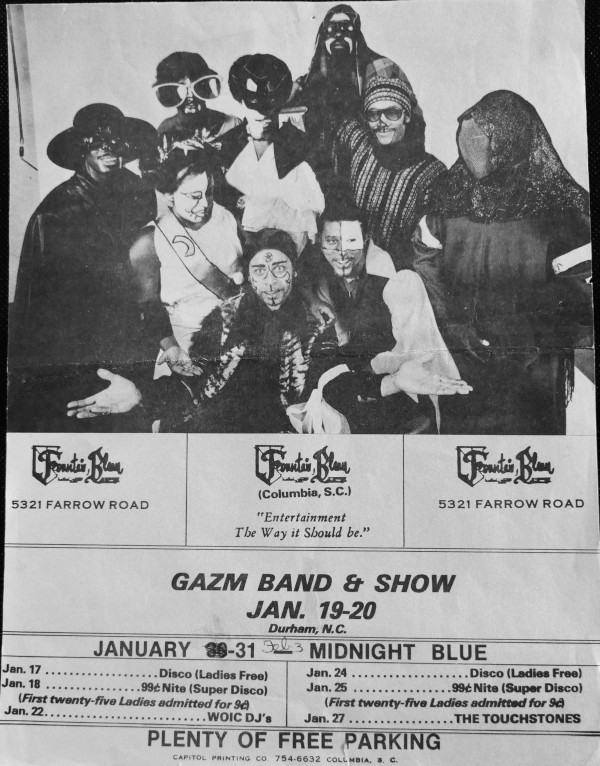 21 Responses to 'Fountain Bleau Club Restaurant & Lounge, 5321 Farrow Road: 1970s'
Subscribe to comments with RSS
Leave a Reply