Posted at 10:45 pm in Uncategorized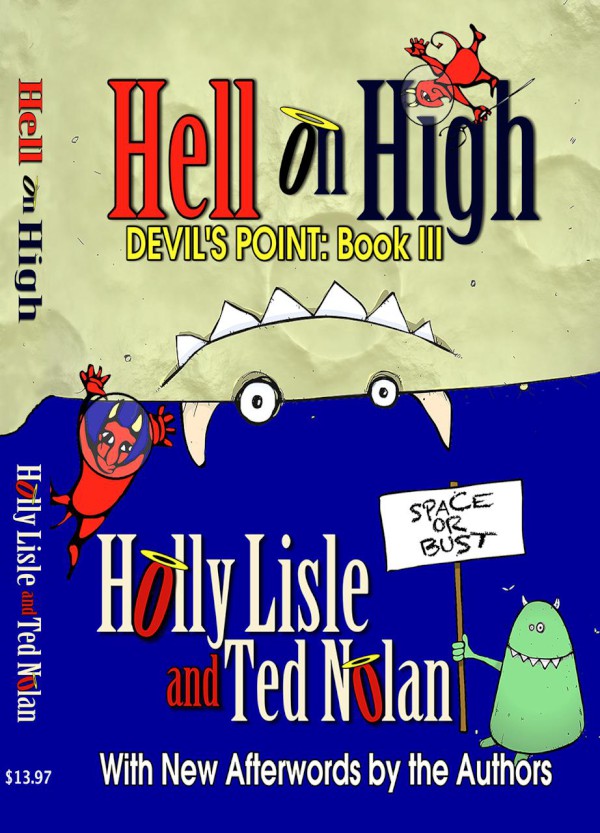 Just when you thought ignoring all my calendar posts kept you safe, I have another way for you to handle your gift-giving needs and put money in my pocket!
A while back, at the end of a very unlikely chain of events, I had the opportunity to write a book with the great Holly Lisle. Hell On High has been out of print for a while, but it's finally back, and just in time for Christmas.
In today's terms, Hell On High is an urban fantasy, but since I had always thought of myself as a science-fiction writer, it has a space-ship too.
What can you expect? Well, it's a book for grown-ups, so there's a good bit of sex & violence (more of the former, probably), high comedy, low comedy, romance, fallen angels, demons, poodles and pizza.
The Kindle and Nook editions are in preparation, but right now there are two ways to order the hard copy version:
Here it is from Amazon:
And here it is from Createspace.
I read Hell On High for the first time in years during the proofing stage of this re-issue, and I think it holds up very well, and am quite proud of it. It this is the sort of thing you like, I think you'll like it too.
Leave a Reply