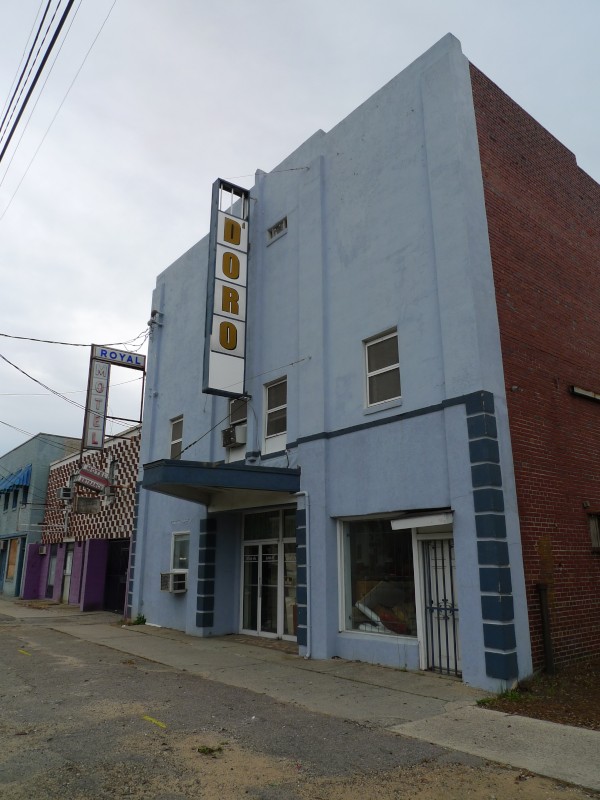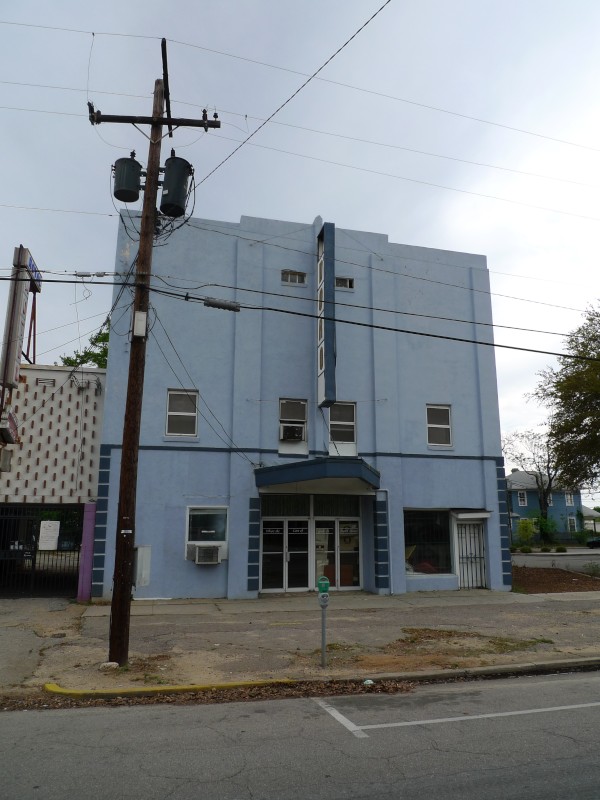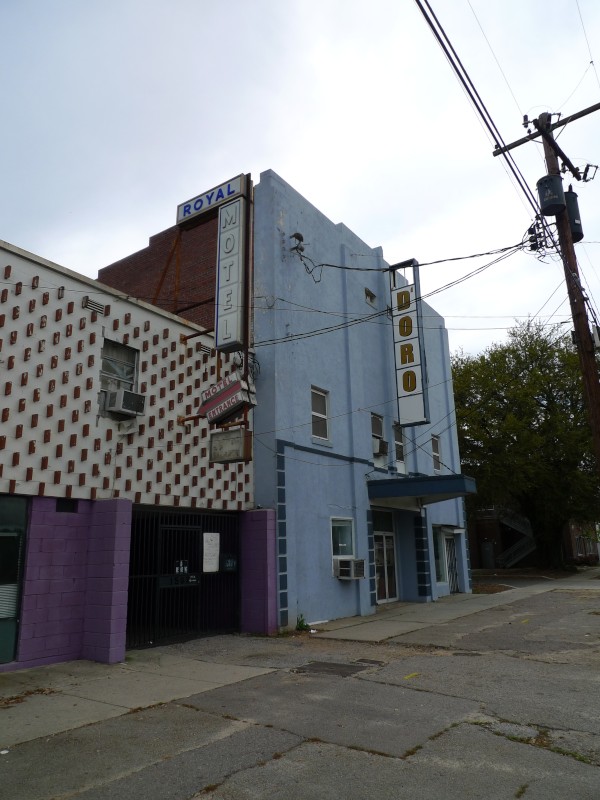 As far as I can tell, the old Carver Theater at 1519 Harden Street is currently vacant. This building was once one of the only two black theaters in Columbia during the years of Jim Crow. In the Waverly neighboorhood, and adjacent to the historically black Benedict and Allen colleges, the theater also had live talent shows as well as motion pictures.
I believe I can recall this place still being in business as a theater while I was growing up. This site says it closed in 1971 but this one suggests that it was open as late as 1974. My copy of The State movie listings for 15 April 1973 does not have an entry for The Carver, which supports the earlier date though I suppose they may not have advertised there.
There are a number of write-ups on The Carver Theater online as it is in the National Register of Historic Places. Here is one, here is another, and here is a third.
After the theater closed, the Agape Church moved in starting in 1998 and stayed for several years. The entry in the National Registry states that the current owners

are actively seeking to preserve this property as an important piece of history in Columbia and return it to its original use as a movie theater.
I certainly wish them success!
UPDATE 2 September 2022: Interesting! The State says that Allen University will be re-opening the Carver as a first run theater, and venue.
Also adding map icon and updating tags.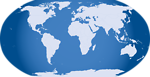 10 Responses to 'The Carver Theater, 1519 Harden Street: 1971(?)'
Subscribe to comments with RSS
Leave a Reply