Posted at 1:28 am in Uncategorized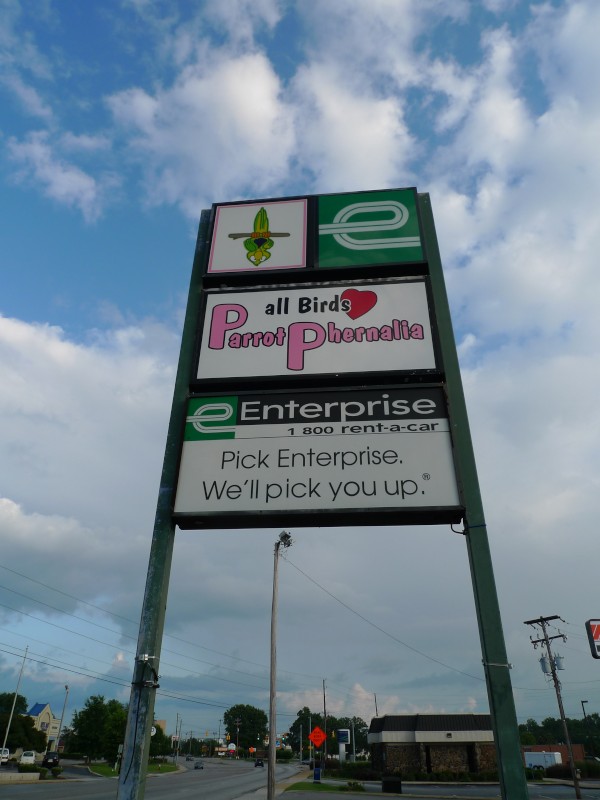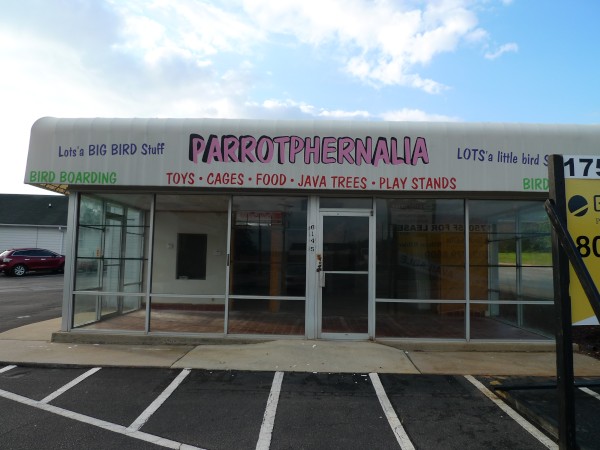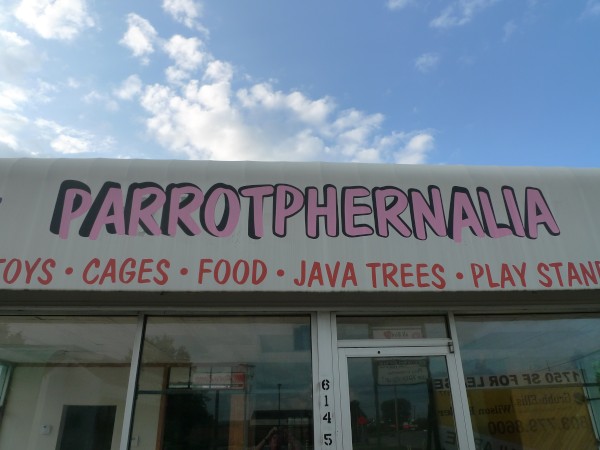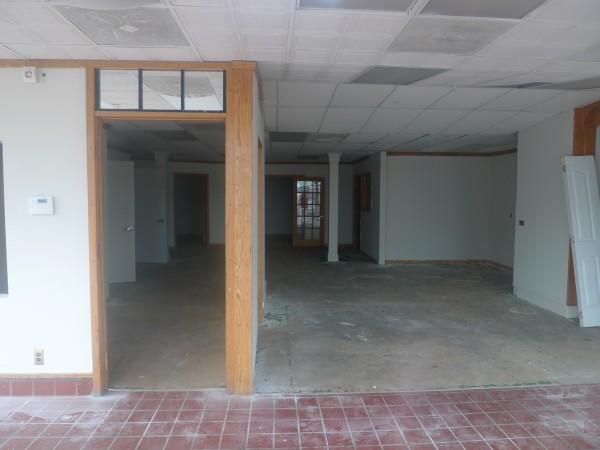 I've never seen the appeal of birds as pets. Herman the parrot was fascinating to me as a kid, but in my mind he was a pet store fixture -- I had no desire to take him home. Parking your car under the wrong tree will illustrate possibly the main reason I feel that way, but different squids for different kids. Parrot Phernalia was a store for those who do like birds, and I would notice it from time to time as I would cut over from Bush River Road to Harbison Boulevard and I'm pretty sure I saw it open very recently. This real estate listing suggests the storefront was built in 1970, so I'm sure it has been other things as well, but I don't recall anything from before Parrot Phernalia (certainly there was nothing with a more memorable name..). Anyway, I guess Polly will have to look elsewhere for her cracker!
UPDATE 9 June 2009:
I turns out this place has moved and is still in business, and sounds like a really nice place (though I still have no desire to have a bird!) -- by all means read The State story found by commenter Kc.
Also, I've added some of the building's previous incarnations to the post title line.
15 Responses to 'Little Caesar's / ski shop / Cash Today / Parrot Phernalia, 6145 Saint Andrews Road: 2009'
Subscribe to comments with RSS
Leave a Reply