Posted at 12:17 am in Uncategorized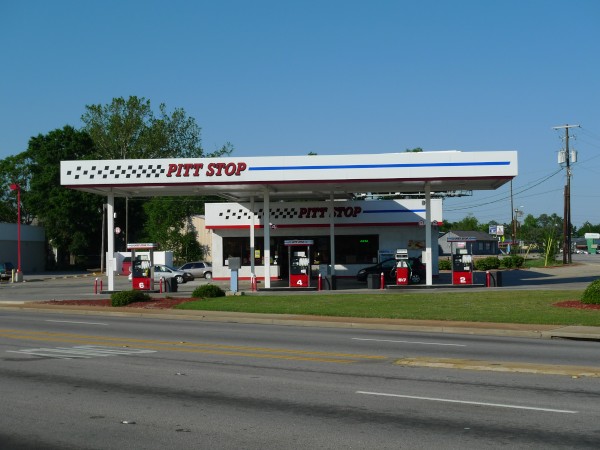 I've written about Pizza Inn before, and since we lived in Forest Acres, that Two Notch store is where I would encounter the chain while I was in Columbia. For a while in the 1980s and 1990s, I lived in Fayetteville NC, and our office would often do a general lunch at the one near the main mall there as well. This one, on 12th Street in West Columbia is one I never ate at, and sometime in the early 2000s, I think, the building was knocked down and re-built as a Pitt Stop gas station.
With the passing of this place, and of Pizza Hut on Knox Abbot Drive, I think that Tony's on Knox Abbot is about the only pizza option left in West Columbia / Cayce.
7 Responses to 'Pizza Inn, 100 North 12th Street Triangle City: 2000s'
Subscribe to comments with RSS
Leave a Reply