Posted at 1:17 am in Uncategorized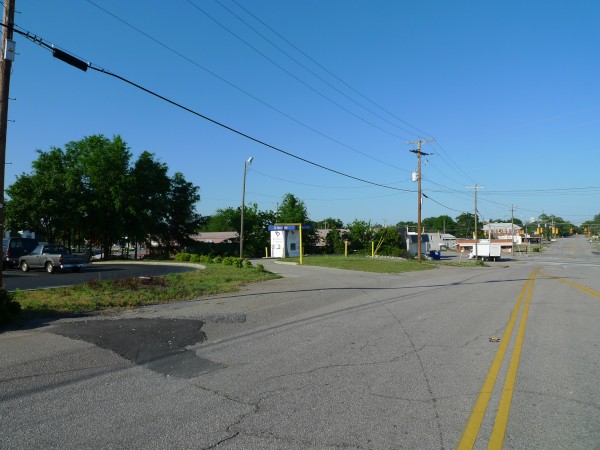 OK, this one is very vague. Hopefully someone will recall more details than this, but at one time this lot (now housing an ATM drive-through) on "B" Avenue in Triangle City West Columbia (up the hill from Zesto) had a WWII-surplus Quonset Hut standing on it.
We only went there a couple of times that I can recall since few of my mother's shopping destinations were in the area (perhaps we had gone to The Factory Outlet on 12th Street..), but the place was some sort of surplus store with all kinds of junk. It was sort of a combination of Big Lots and The Dollar Store, but it was definitely a local, one-off, operation. I have the feeling that it may have been un-airconditioned, with noisy fans running in the rear, but I might be mixing that up with some of the used-furniture stores we used to go to. To the best of my recollection, we never bought anything there, but it was definitely an interesting experience to go through the stock.
Anybody else remember this place?
2 Responses to 'Quonset Hut, B Avenue: 1990s'
Subscribe to comments with RSS
Leave a Reply