Posted at 1:18 am in Uncategorized
Well, I'm on the road, and didn't get all the pictures I wanted to take done beforehand, so I'm going to throw in a few ringers this week.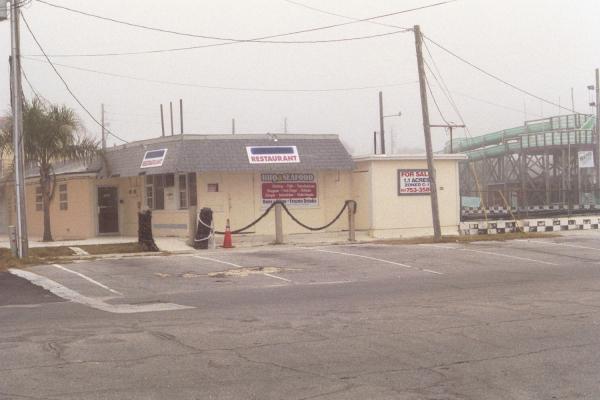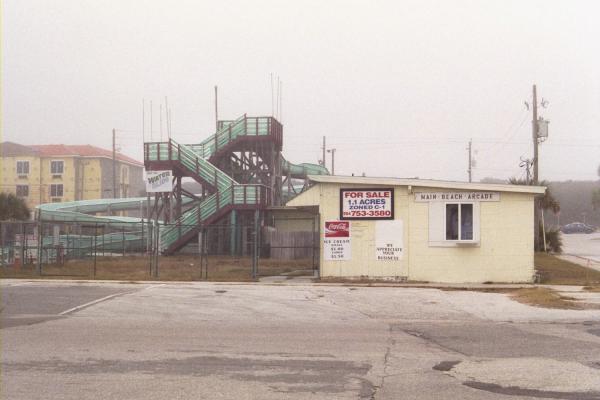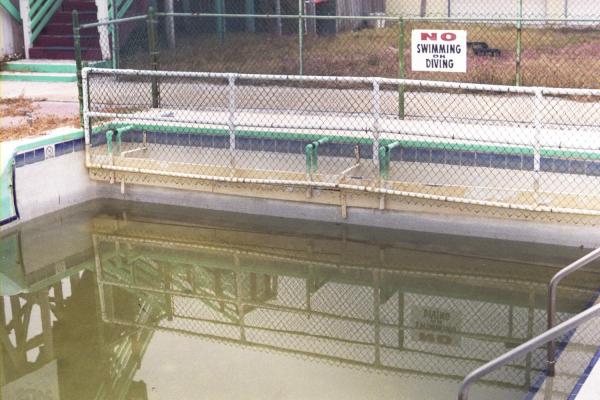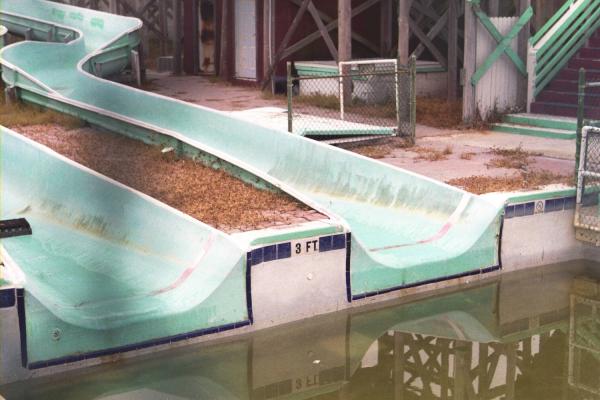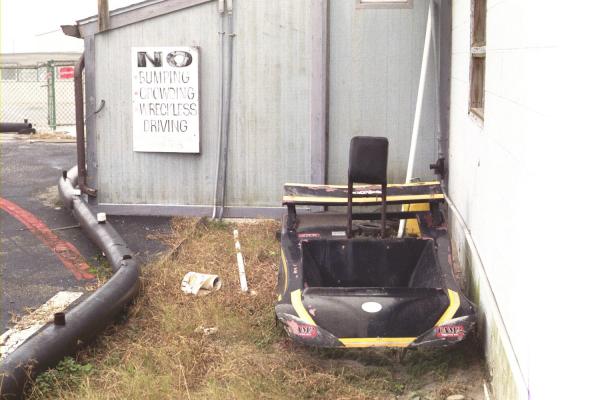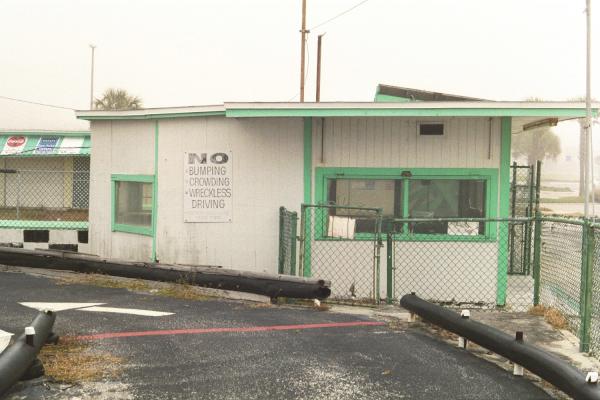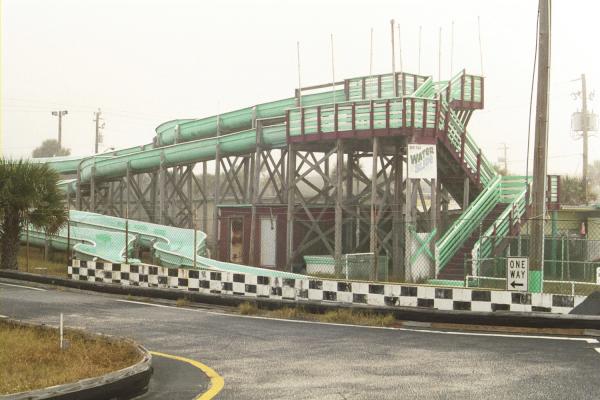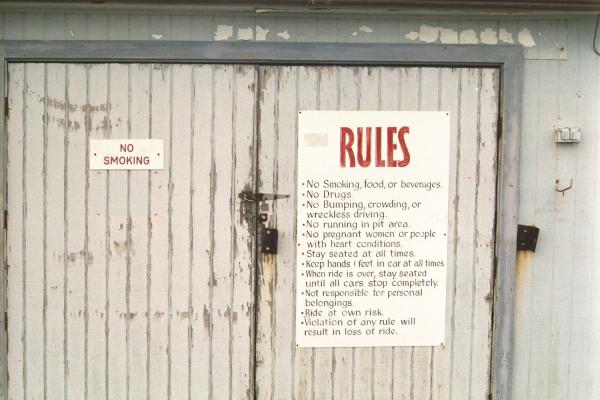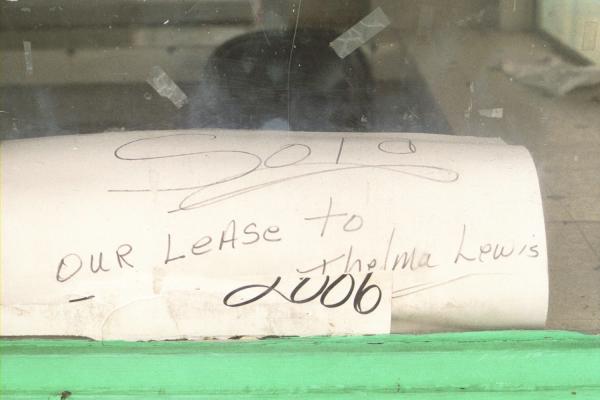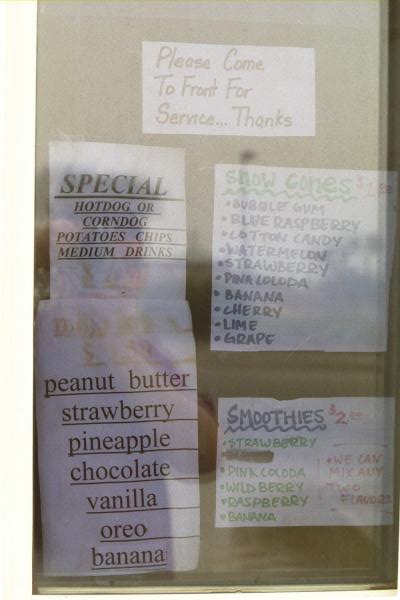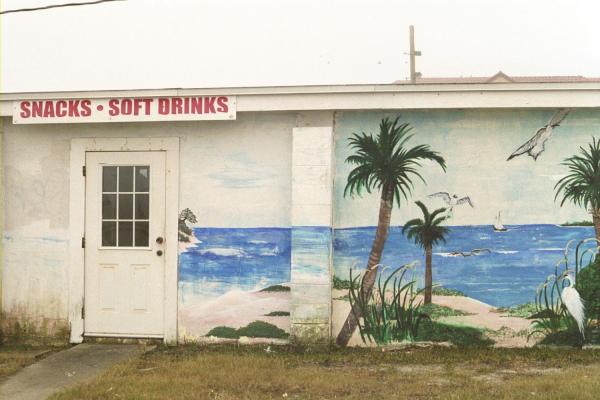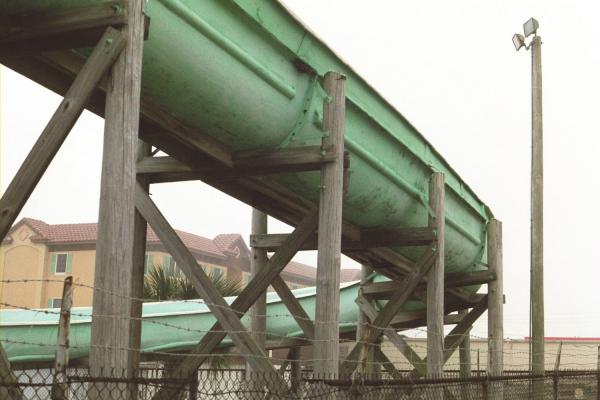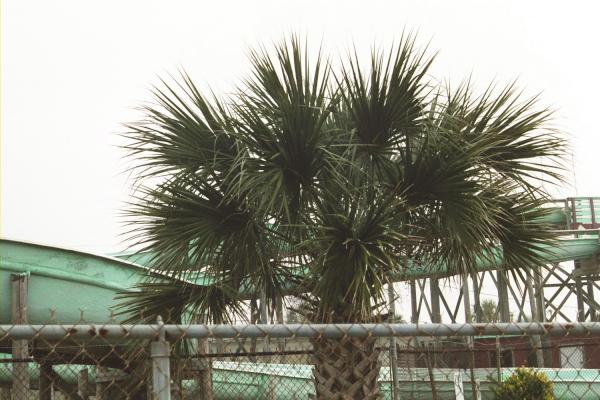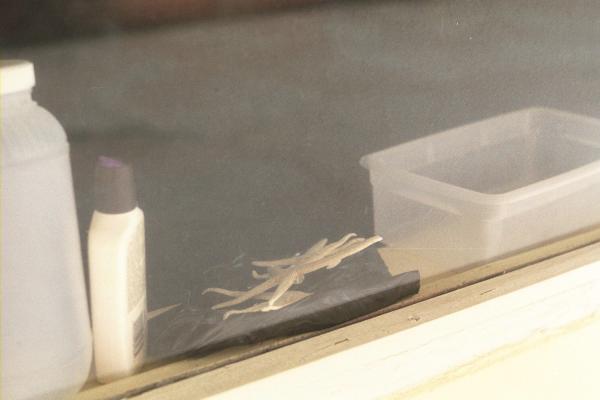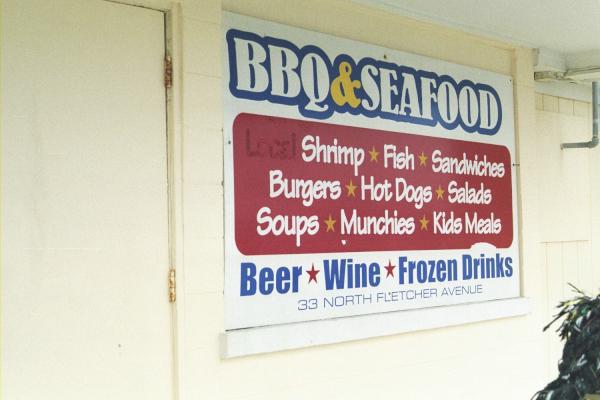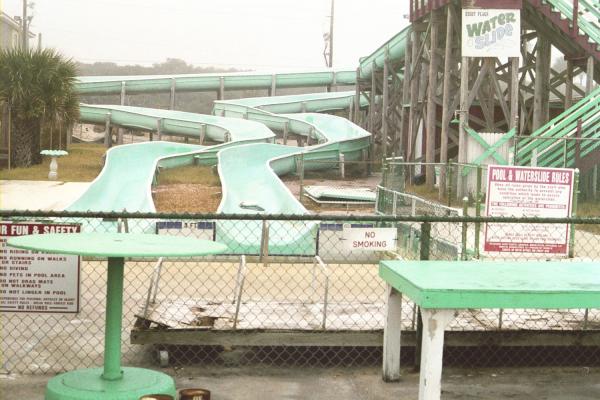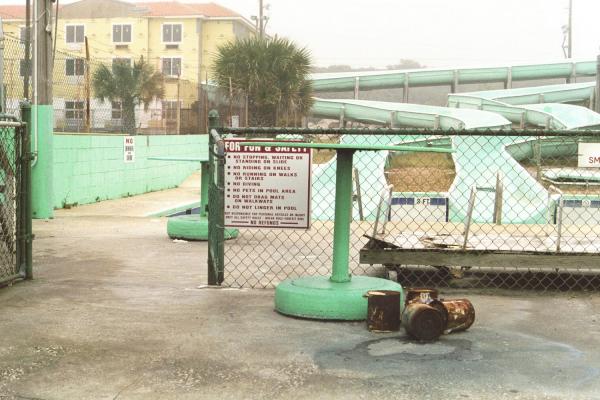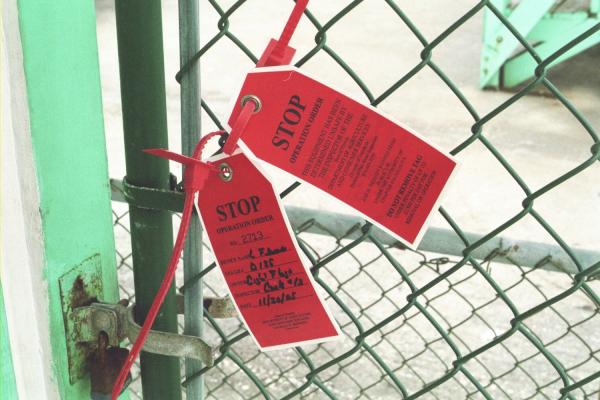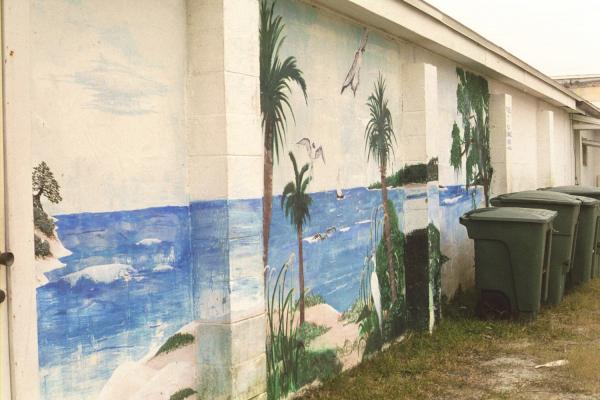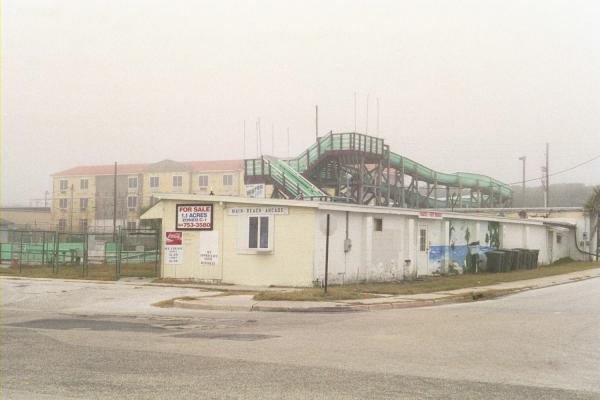 These pictures were taken on New Years Day 2006, and a very foggy one it was too. The Main Beach Arcade at Fernandina was a place we never went, despite spending a week there every summer from the 60s through the 80s. I'm not entirely sure why, but for some reason, I don't even remember campaigning for our parents to take us. Perhaps it was because we walked everywhere when we were in Fernandina, and the beach was simply too far.
The place had go-karts, a water slide, a snackbar and an arcade. Notice the whiting out of "Local" from the "Shrimp" offered (and remember that Fernandina is "the birthplace of the modern shrimping industry" and still has a Shrimp Festival every year). Notice also the sign on the go-kart track forbidding "wreckless driving". I'm not sure if that was clever or ignorant.. Anyway by New Years day, the place had been more or less condemned (read the red tags), and is now completely demolished and gone. Oh well.
UPDATE 24 Feb 09: This is a shot taken on 17 Feb 2009 of the empty lot where the arcade was. The buildings and attractions were in the grassy area in front of the pickup truck.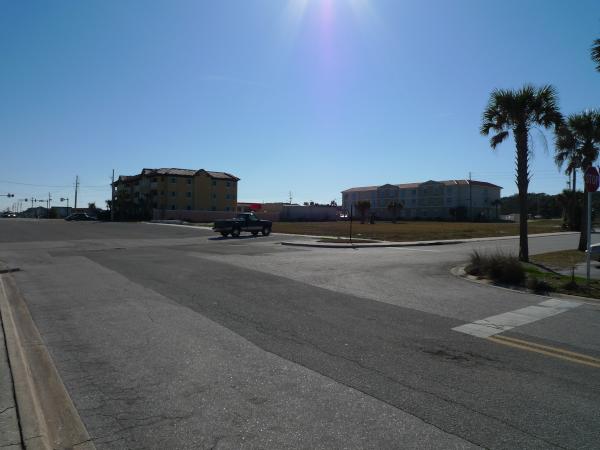 UPDATE 4 March 2012 -- Well, I'm guessing razing the place is not looking so good to the property owner now, six years later, with the property still vacant..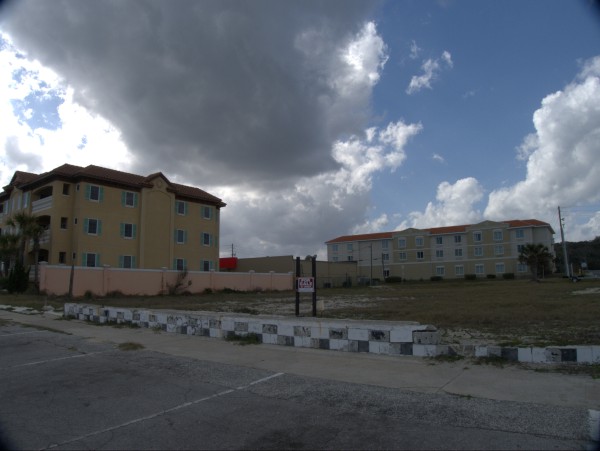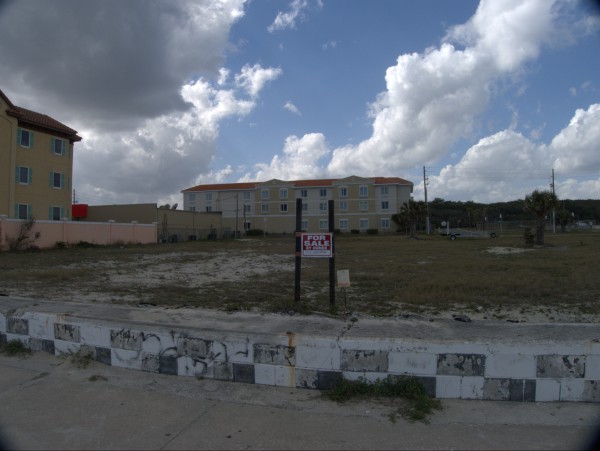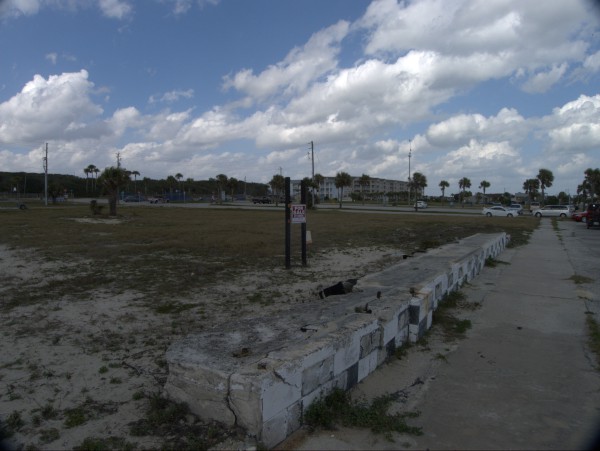 2 Responses to 'Main Beach Arcade, Fernandina Beach Florida: 2005'
Subscribe to comments with RSS
Leave a Reply