Posted at 12:32 am in Uncategorized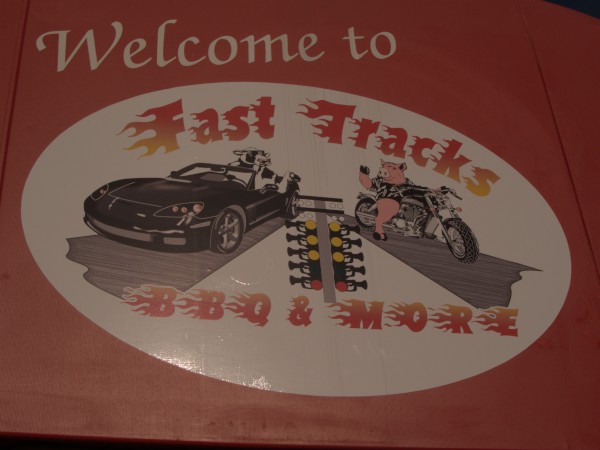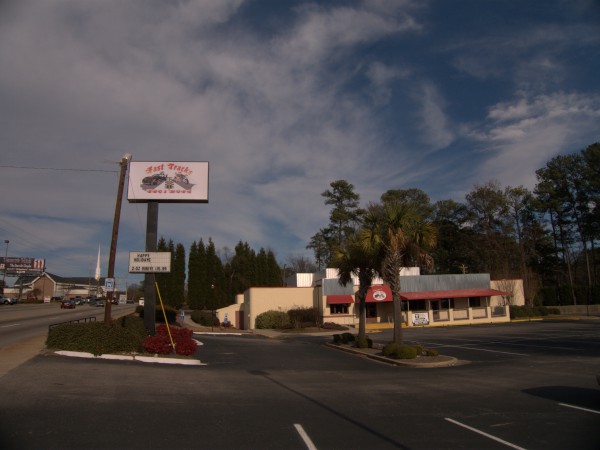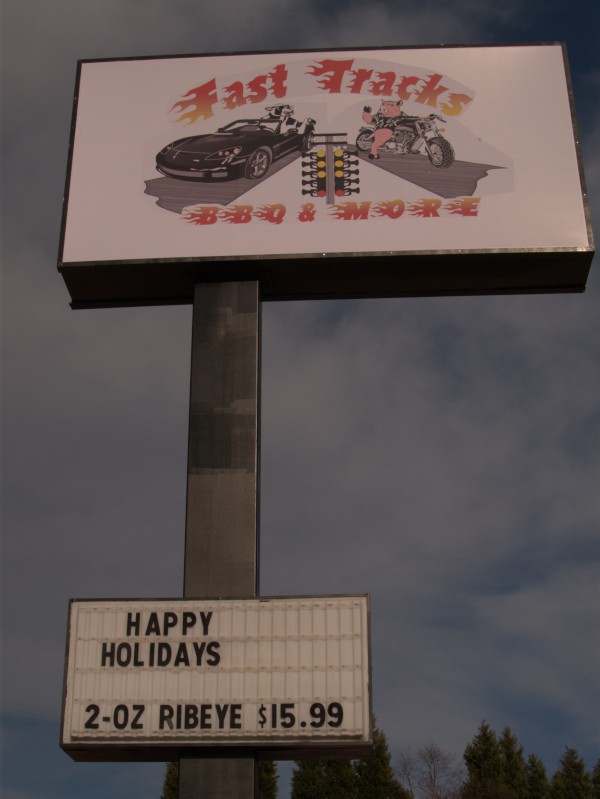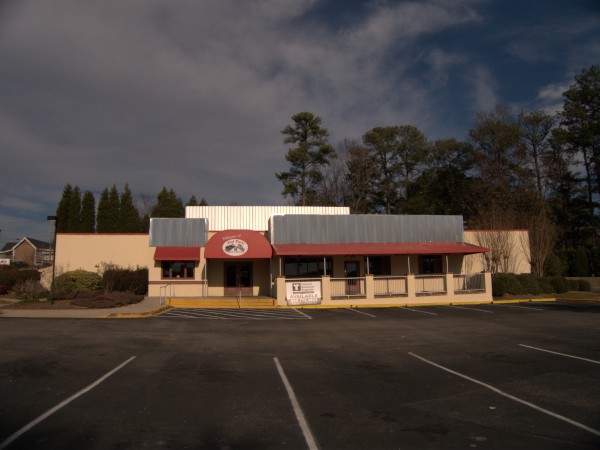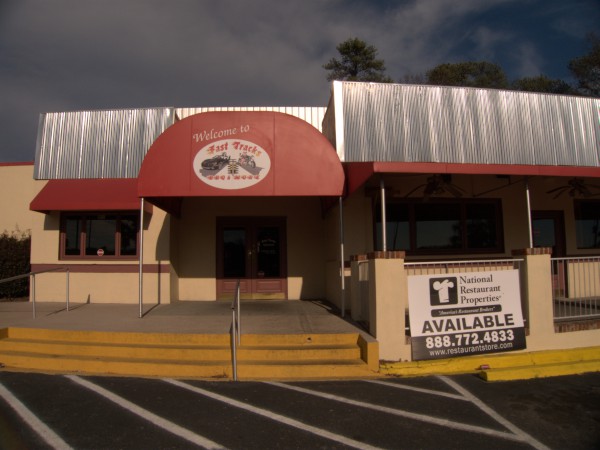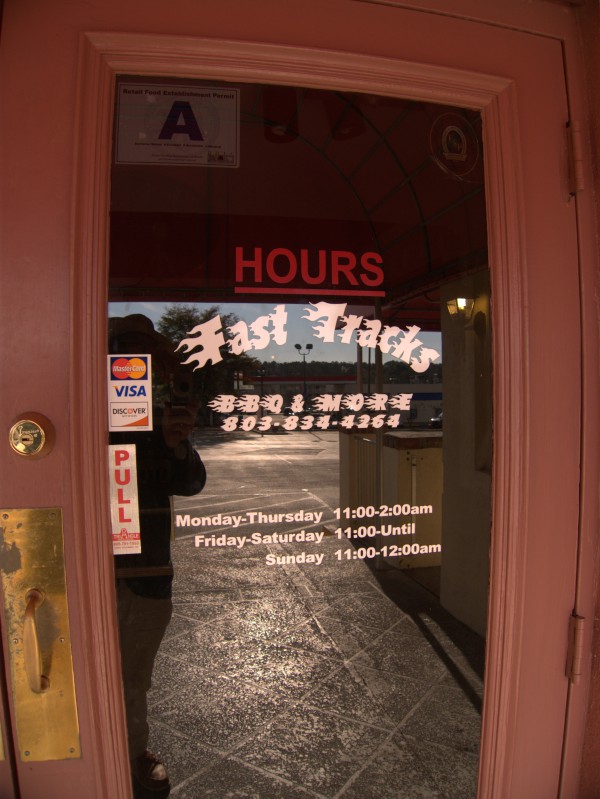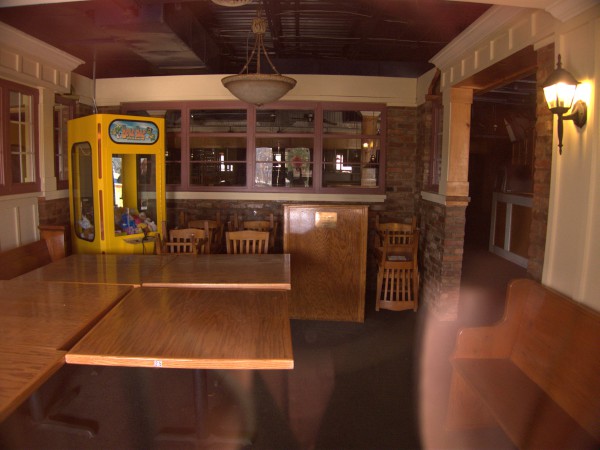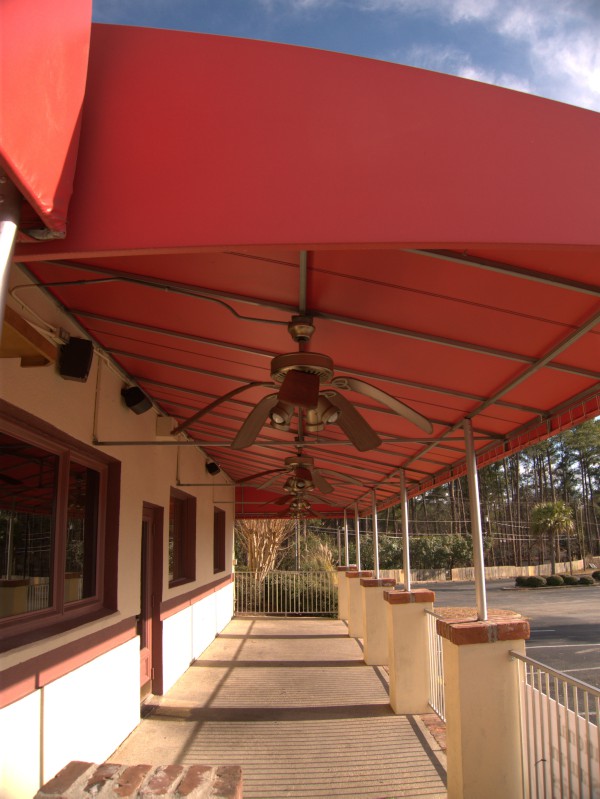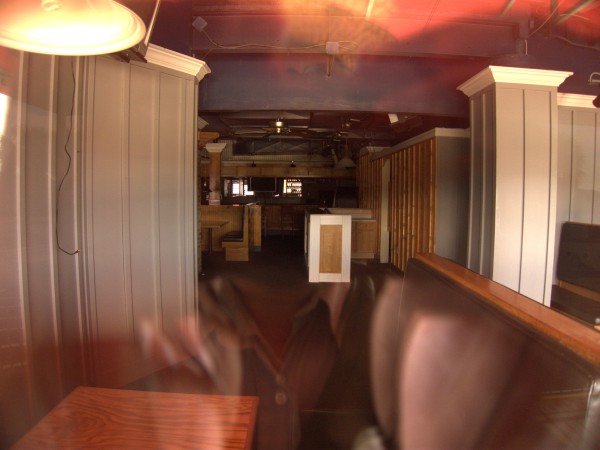 The way I normally handle a particular address is that the first time I write about it, I try to list all the previous tenants that I know about as well as the business that is the primary subject of the post. The next times something closes there, I just write about that particular business. That means that I have written about this particularly ill-starred building on Saint Andrews Road, just up the hill east from I-26 three times before this. The first time, I was primarily interested in D's Wings, but gradually found a whole lot of places had been there before. The second time was for Baja's Southwestern Grill, and third time was for Delmonico Diner.
The latest eatery to close here is Fast Tracks BBQ & More. I am not a barbecue person, so I never attempted to stop by there, but commenter Alicia reports that they have been closed since 10 December 2010, and that they plan to re-open in another location -- I hope so. She also reports that their facebook indicates that their lease was bought out, so perhaps we can look forward to yet another restaurant here. (Of course, the "available" sign would tend to suggest nothing is certain).
It still seems to me that this location would prosper more if they could work out something with the adjacent gas station to have a back exit with access to the traffic light at Fernandina road. That would make it much easier to return to I-26 without having to make a non-light left turn across Saint Andrews.
(Hat tip to commenter Alicia)
11 Responses to 'Fast Tracks BBQ & More, 806 Saint Andrews Road: 6 December 2010'
Subscribe to comments with RSS or TrackBack to 'Fast Tracks BBQ & More, 806 Saint Andrews Road: 6 December 2010'.
Leave a Reply