Posted at 6:39 pm in Uncategorized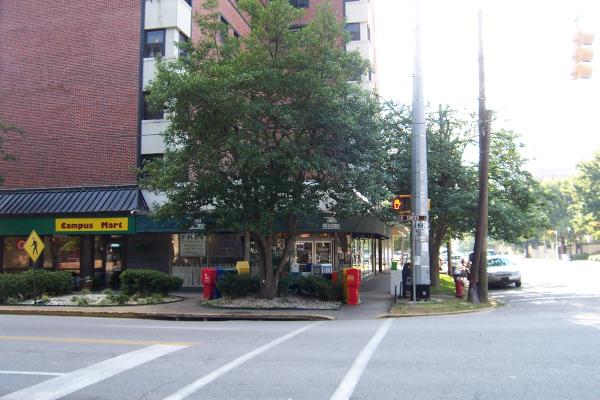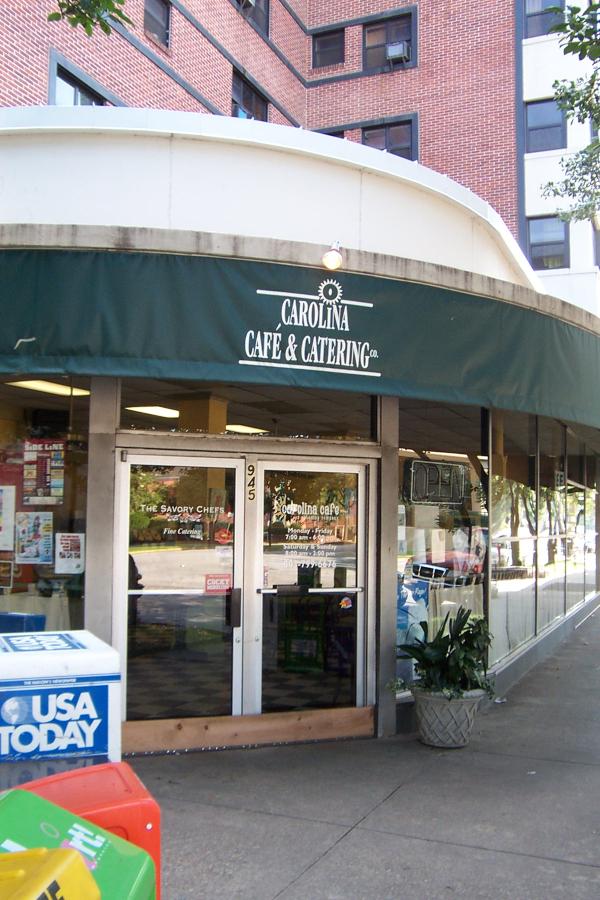 Cornell Arms is a venerable apartment building on the corner of Pendelton & Sumter Streets right across from The Horseshoe. In addition to the apartments in the "high rise" section of the building, there has always been retail space on the ground floor. In times past, the space which now houses Tio's Mexican Restaurant has hosted McDonald's and The Lizard's Thicket.
The corner space which is now apparently a cafe & catering operation has also had a number of tenants. The most durable was probably a drugstore which was there for most of my childhood if I am recalling correctly. However the one which most interested me was a bagel operation which started in the 90s when what my father called The Bagel Craze finally hit Columbia. (This was the era which also saw Manhatten Bagel start in Trenholm Plaza). Anyway, after the bagel place that is now Greek Boys closed, the Cornell Arms bagelery was my choice for my bi-annual after-dentist bagel. At the time I was still living in Aiken, so when I had a dentist appointment scheduled, I would spend the night in Columbia, have my checkup and then drive to work in Augusta. I've never had any dental problems, but having my gums poked with small sharp objects always makes me feel I deserve some sort of reward, and so a bagel it is. Going back to Trenholm Plaza was too far the wrong way, but this place was close enough. I'm not sure what happened to it. Perhaps bagels became so common that students can get passable ones on campus. Perhaps it was the lack of parking. Maybe somebody picked the lox...
UPDATE 8 Jan 09: Turns out this place is still the same operation and still has bagels, they just changed the name and focus. (check the comments). Glad to hear it!
UPDATE 12 April 2010: Added full street address to post title.
4 Responses to 'Bagel bakery, 925 Sumter Street (Cornell Arms): 2000s (refocused)'
Subscribe to comments with RSS or TrackBack to 'Bagel bakery, 925 Sumter Street (Cornell Arms): 2000s (refocused)'.
Leave a Reply