Posted at 4:53 pm in Uncategorized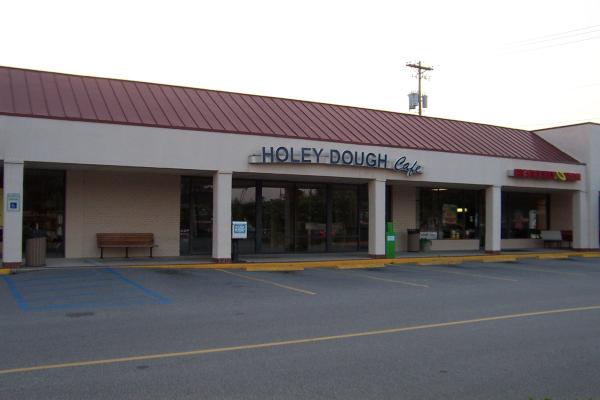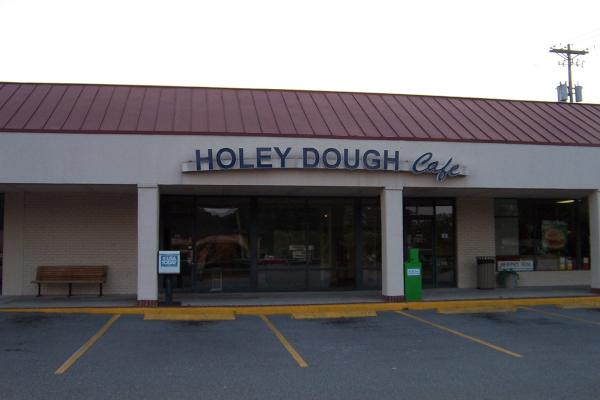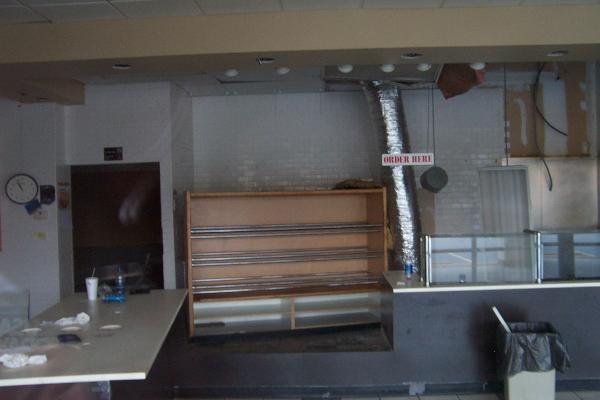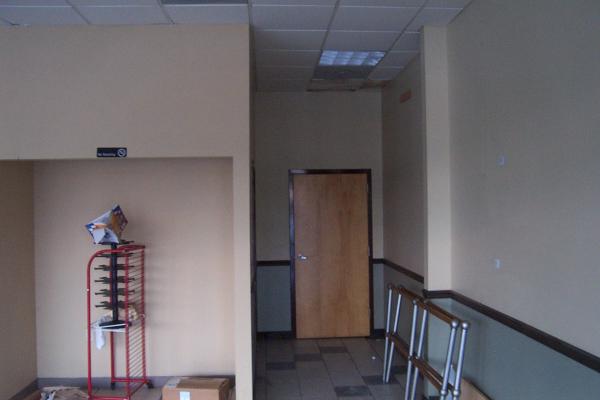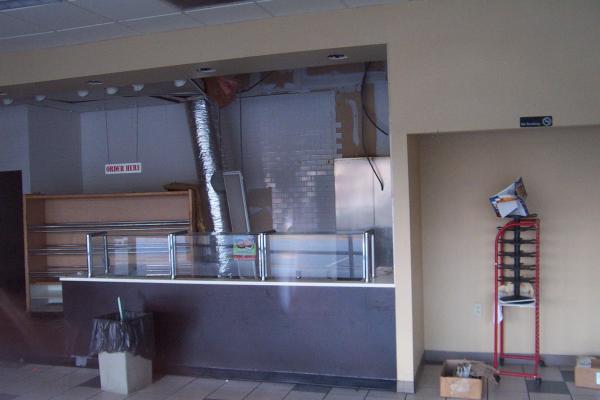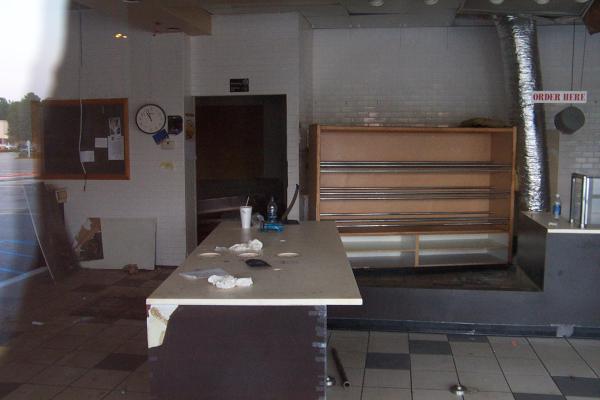 The Holey Dough Cafe started out as Manhatten Bagel and had been a fixture in Trenholm Plaza for probably around 20 years. In our family, whenever we faced an early-morning out-of-town trip, the saying was This is a bagel situation, and we would fuel up with bagels and coffee (or soft drinks) on the way to the Interstate. I used to go in there frequently on early Saturday afternoons as well, and there were always the same two customers there, very elderly men whom the staff took care to see got in and out of the store OK.
In 2006, the store dropped it's Manhatten Bagel affiliation. I'm not sure why. Perhaps given how well established the place was, the national name cost too much without providing enough extra value. At any rate, they changed the name to "Holey Dough Cafe" and redid all the signage (including that on the bagel van) and menus. I couldn't tell any difference in the bagels; they still seemed quite good to me.
In recent months, I had become aware that the store was opening a new branch downtown somewhere. I'm still not sure of the exact location, but I would see sidewalk signs near Gervais & Main. I presume, and hope, the new store continues after the main store's closure.
I suspect the proximate cause of the Trenholm store's closing is the ongoing renovation of the Plaza, which will involve tearing down that whole wing of stores. (The Oreck store is primed to move to the Piggly Wiggly plaza). As to why not just move it a bit up or down Forest Drive, I think the recent opening of Bruegger's Bagels across from The Happy Bookseller has changed the local bagel market. An established store could tough it out, but a new location would have to fight for mindshare with Brueggers.
Roadtrips won't be the same.
UPDATE 2 November 2009: When Holey Dough moved from Trenholm Plaza, it set up shop at 1200 Main Street suite 102. I'm not sure how long it was there, but it was certainly less than a year. Jumpin' Jacks Giant Jersey Subs now occupies the spot.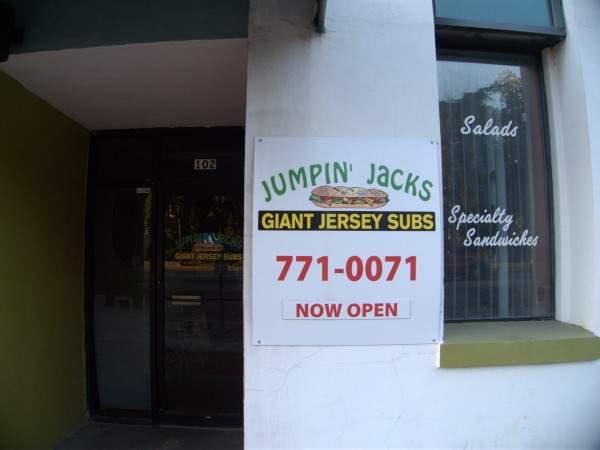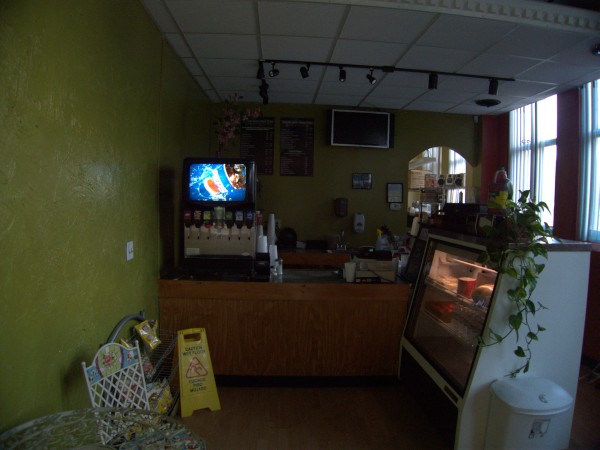 UPDATE 11 Jan 2010: Added "Manhatten Bagel" and full Forest Drive Street address to post title.
7 Responses to 'Manhatten Bagel / Holey Dough Cafe, 4840 Forest Drive (Trenholm Plaza) / 1200 Main Street suite 102: 2008'
Subscribe to comments with RSS or TrackBack to 'Manhatten Bagel / Holey Dough Cafe, 4840 Forest Drive (Trenholm Plaza) / 1200 Main Street suite 102: 2008'.
Leave a Reply