Posted at 6:16 pm in Uncategorized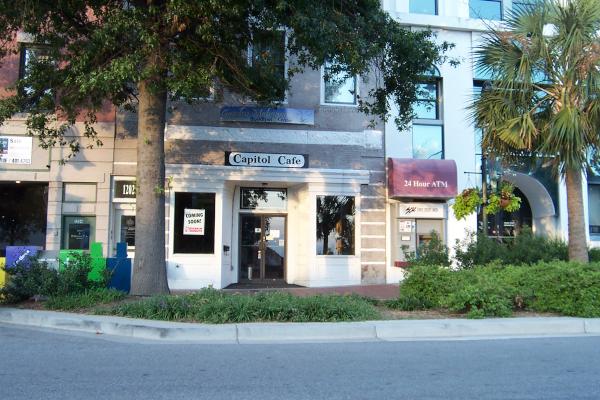 Columbia is full of little restaurants I've never visited, and The Capitol Cafe was yet another one of these. I keep telling myself I'm going to eat on Main eventually, but somehow I never get around to it. I remember in particular I how I kept meaning to go to The Frog & Brasierre and didn't before it went under. I say the same thing about the new place in that spot, The Whig, but I haven't made that one yet either. I haven't even made it to Drake's, and that one's been there (or at least on Main) since forever!
The State (in an article made difficult to google because they consistently misspell it as Capital instead of Capitol Cafe) says it will become a Dunkin' Donuts as does commenter Becca who liked the place.
I have nothing against Dunkin' Donuts, but I still say we need a Krispy Kreme on this side of the river.
UPDATE 2 November 2009: Well, Dunkin' has put up their marquee, but seems to be in no hurry at all to finish the interior and open the place.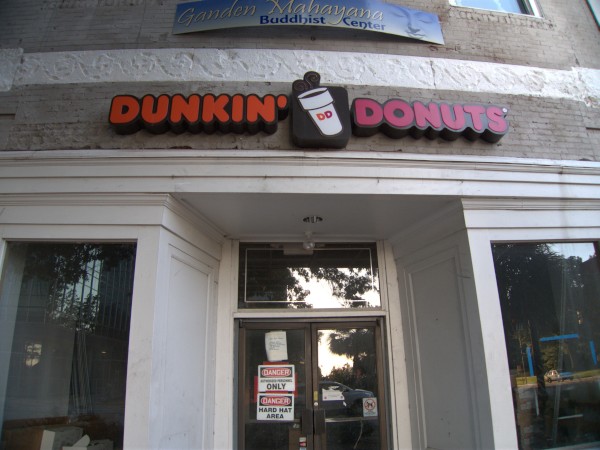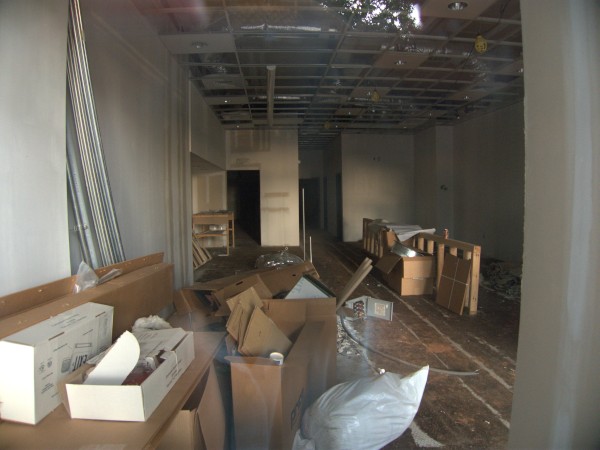 Also added Cat & Cleaver to the post title.
16 Responses to 'Cat & Cleaver / Capitol Cafe, 1202 Main Street: 2008'
Subscribe to comments with RSS or TrackBack to 'Cat & Cleaver / Capitol Cafe, 1202 Main Street: 2008'.
Leave a Reply