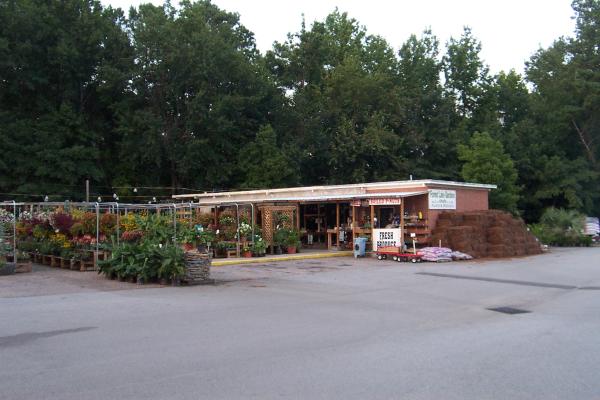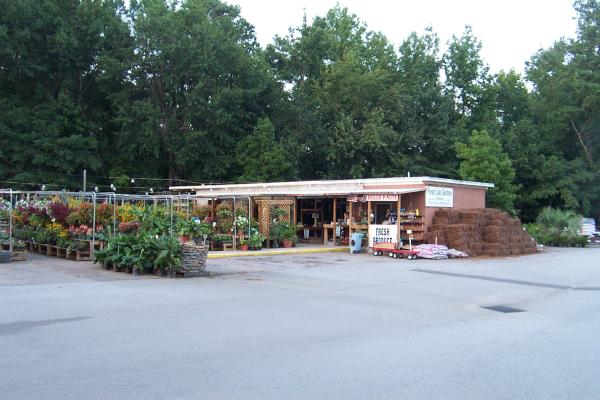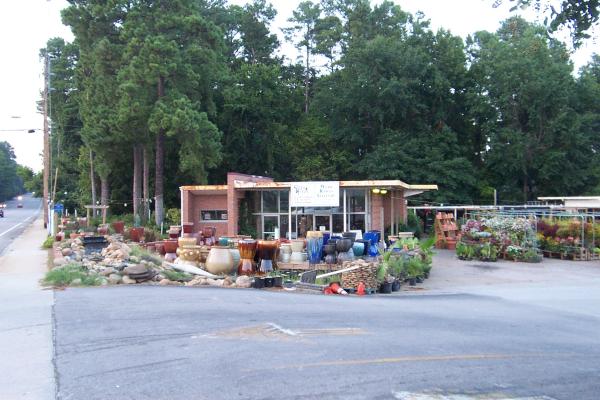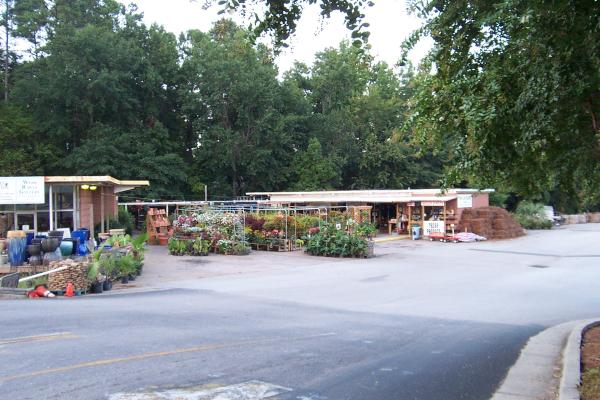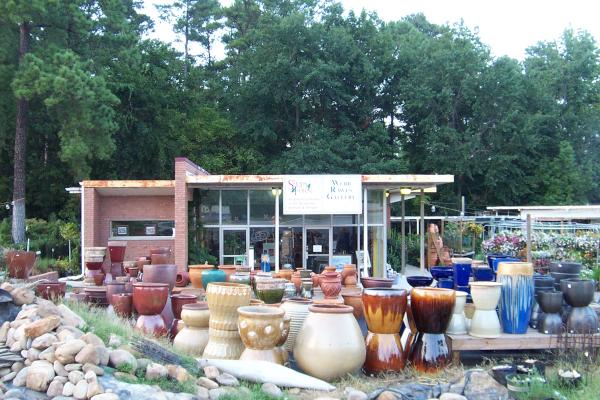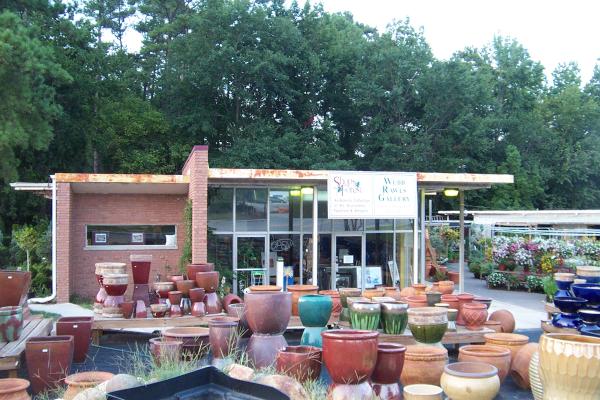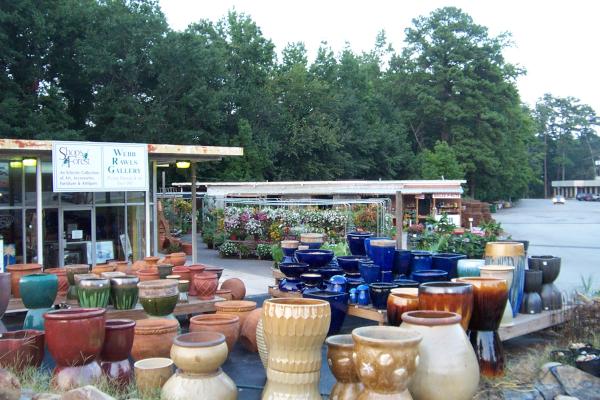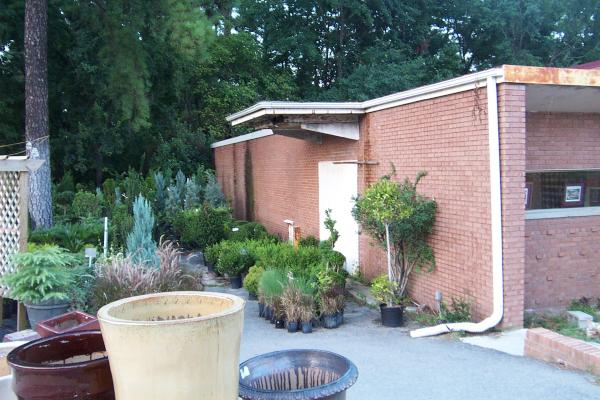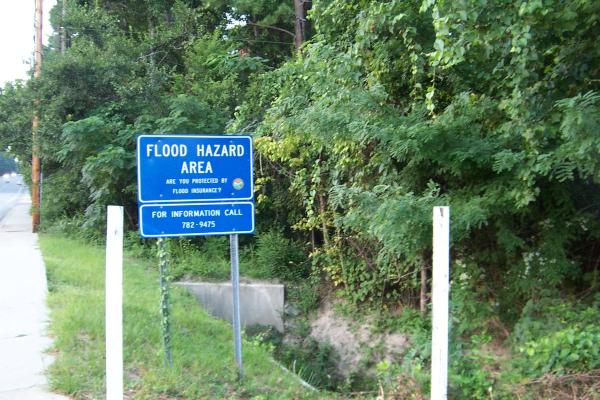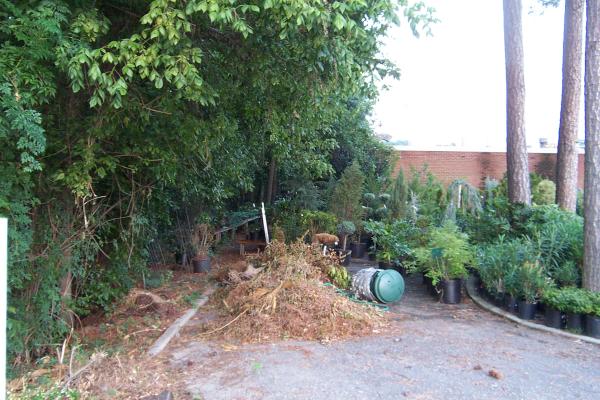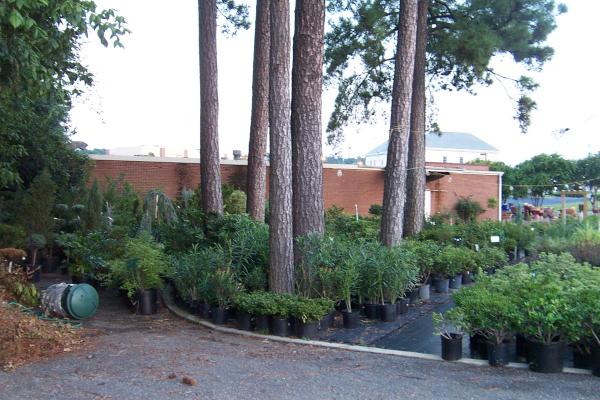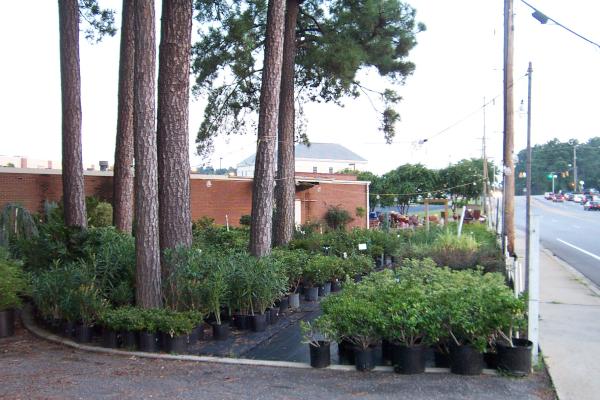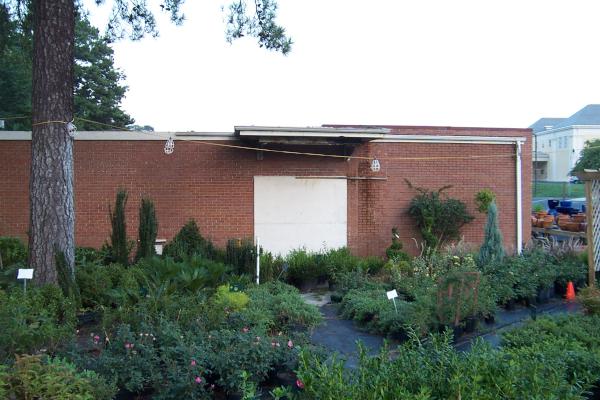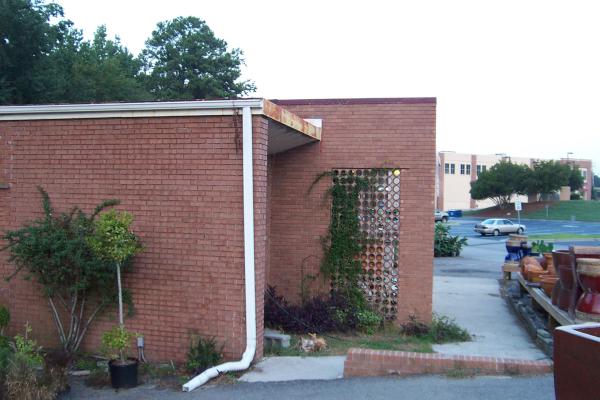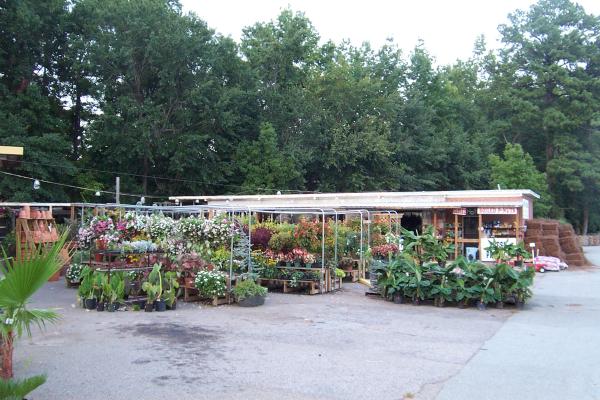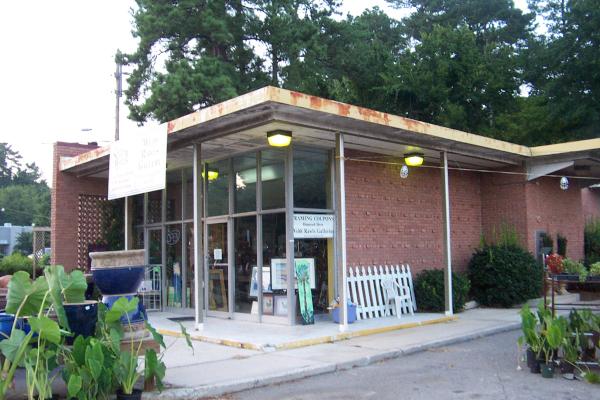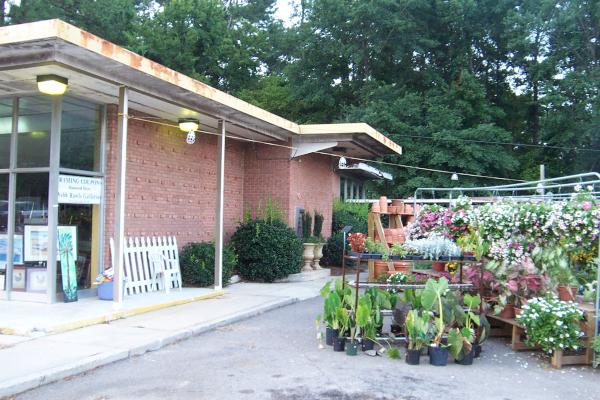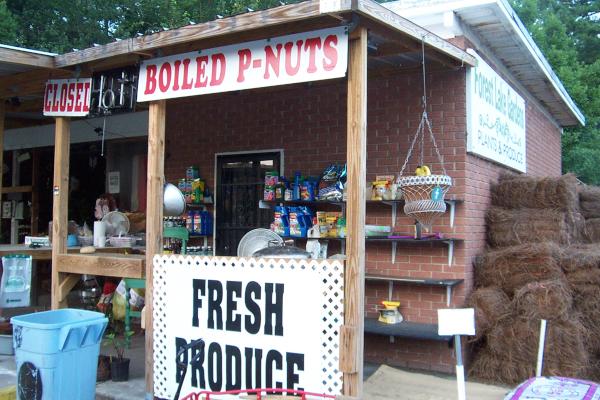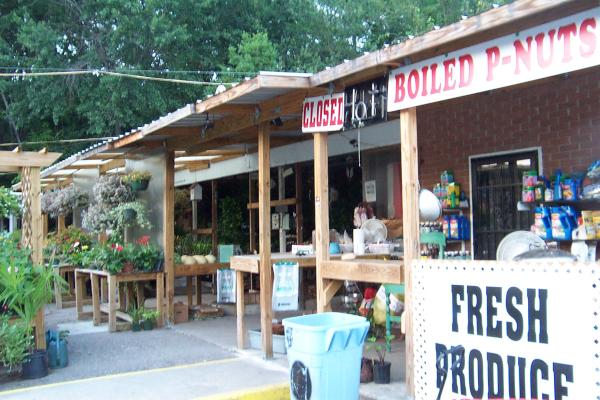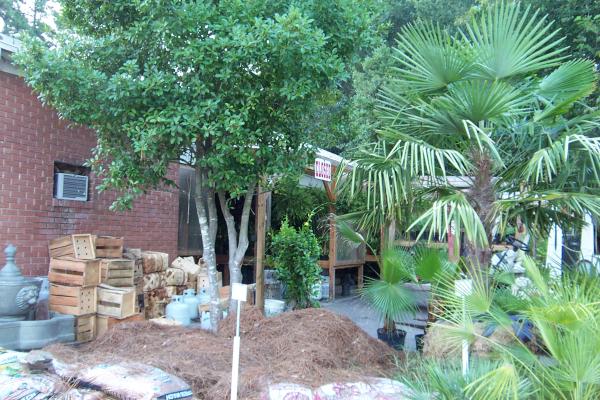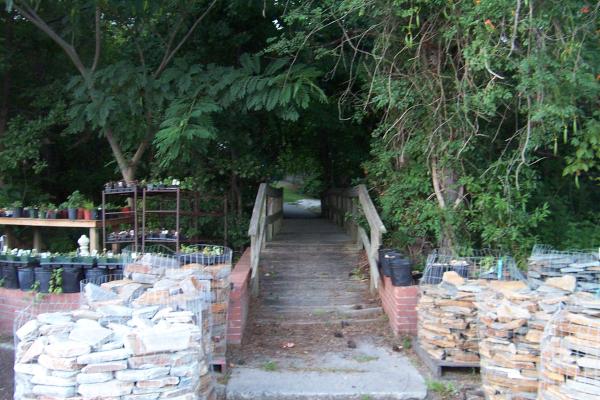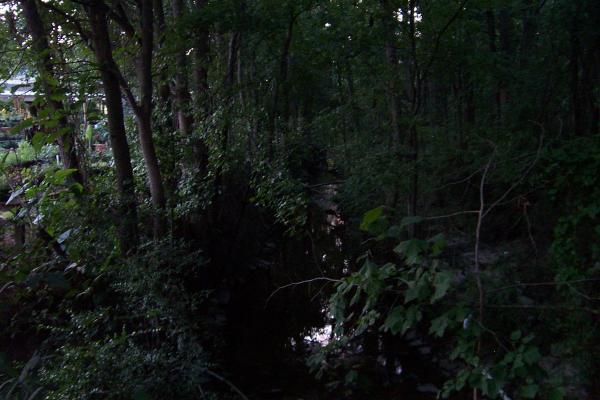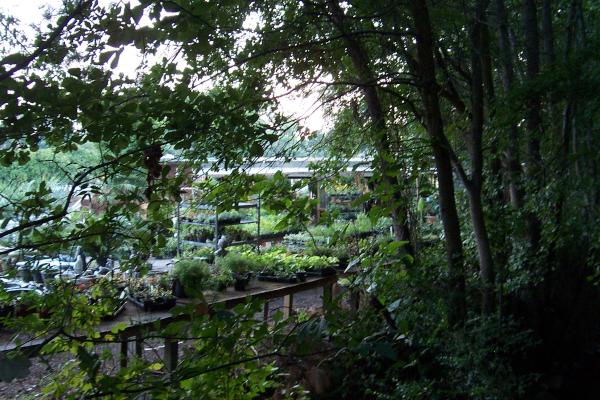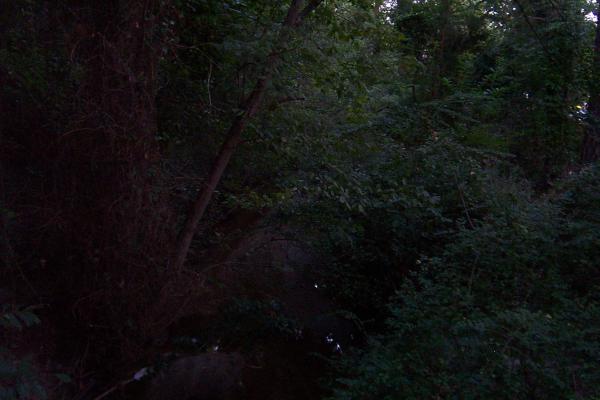 I'm not entirely sure of the details, but when I was growing up, my parents had two different banks. I suppose they had each had accounts before getting married, and decided to keep them, or perhaps there were different banks for checking and for savings (the family definitely had passbook accounts at Standard Savings & Loan). At any rate, First Citizens at Forest Lake seemed to be the one my mother stopped at most often to cash checks when in the car with us kids.
From time to time, she would go inside (and perforce drag us with her), but usually she would go through the drive-through, which we always looked forward to since the teller would usually pass out a sucker to each of us along with my mother's cash.
This particular branch of First Citizens was a bit unusual in that the drive-throughs were staffed seperately from the main building. As you can see, there was a little outbuilding by the drive-through lanes. I doubt very much that it was plumbed; I imagine the tellers had to make a trip back to the main building when nature called. Of course in those days bankers' hours were short enough that it probably wasn't a big issue.
I think the lane that was on the side of the building facing Trenholm was a drive-through as well and would have been staffed from the main building, but if I recall correctly, it was harder to get in and out of (and it may have been simply a night depository lane rather than a real teller window).
My memory on timings is always very suspect, but I think this branch closed before the main part of Forest Lake Shopping Center (with Campbell's Drugs etc) was torn down and a new First Citizens was built there, so that there was a period whn First Citizens didn't have a branch in the neighborhood.
I'm a little hazy on what happened after the bank left. I think there were a few tenants in the building before the current arrangements gelled, but I'm not sure. At any rate, I think the current clients have been there for at least the last ten years: A gallery and frame shop in the "main" building, and a garden shop in the outbuilding, teller lanes and the rest of the exterior.
I was a little surprised that the garden shop made it, as I would have guessed that that space was really to constricted to work with, but they have really prospered. I suppose the closure of Forest Lake Garden Center around where the Lazy Boy store now is opened up the area for a new store. I've been to the garden shop a few times (this spring for a pair of gloves, last year for some mint plants), but I've never been in the gallery. I like art galleries, but I always have the feeling that if one is small enough that I'll be the only person in there other than the proprietor, I'll feel like I need to buy something..
Oh, and that Flood Hazard Area sign?
They weren't kidding: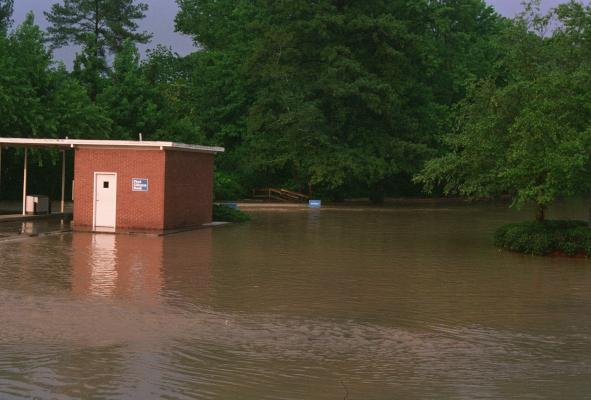 UPDATE 19 October 2013 -- Just found out the original name of this place was Commercial Bank & Trust so I have added that to the post title. Here's a picture of it in operation from 1964.
UPDATE 30 September 2016 -- The main bank building (except for the vault) was razed on 28-29 September 2016. See pictures here.
UPDATE 20 October 2022: Fixing street address, updating tags and adding map icon.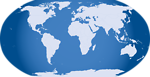 2 Responses to 'Commercial Bank &Trust / First Citizens Bank, 5210 Trenholm Road (Forest Lake Shopping Center): 1980s'
Subscribe to comments with RSS or TrackBack to 'Commercial Bank &Trust / First Citizens Bank, 5210 Trenholm Road (Forest Lake Shopping Center): 1980s'.
Leave a Reply