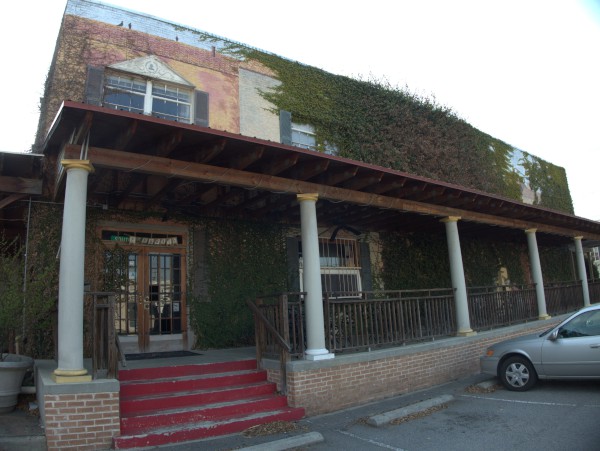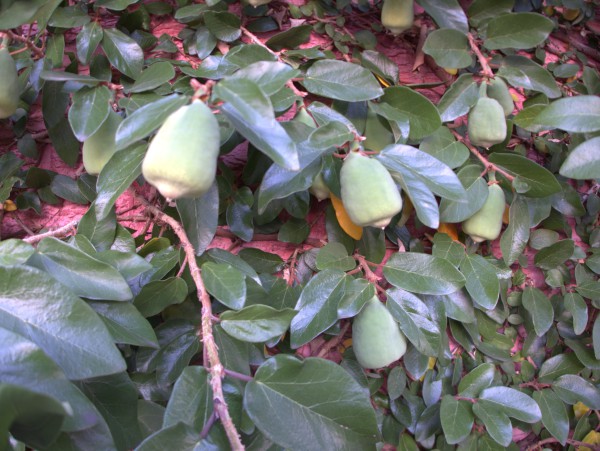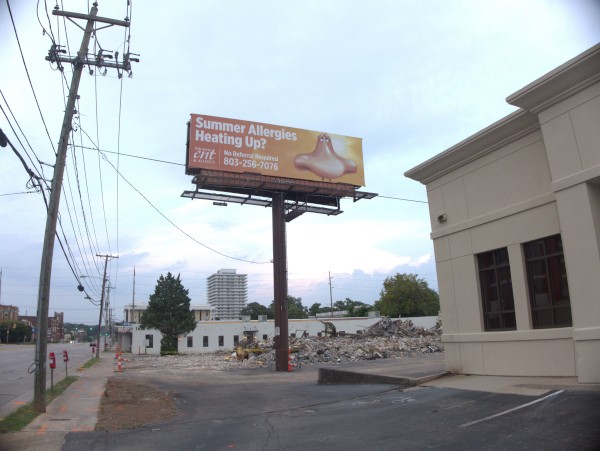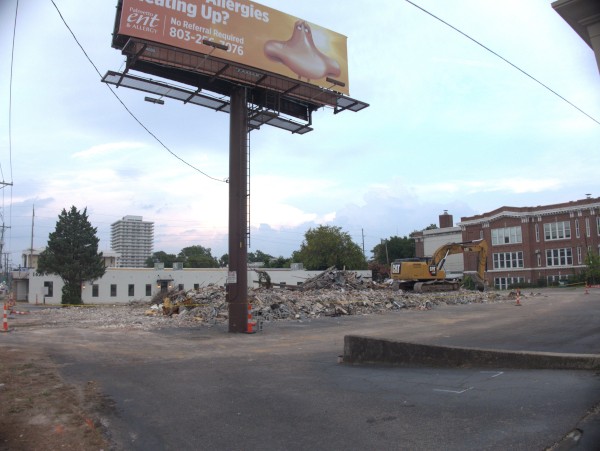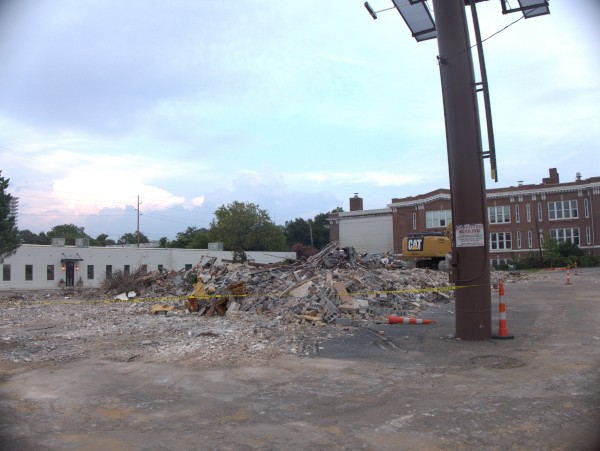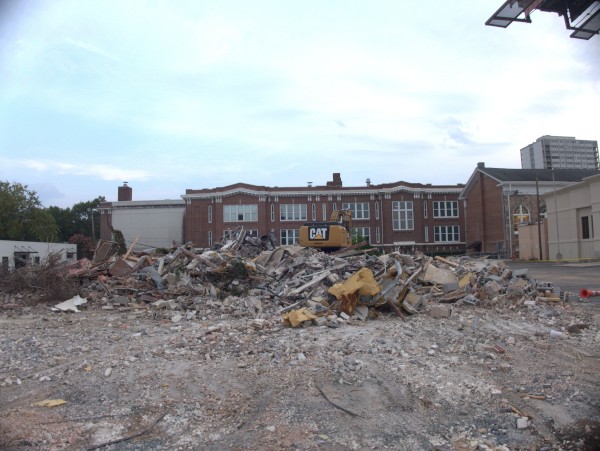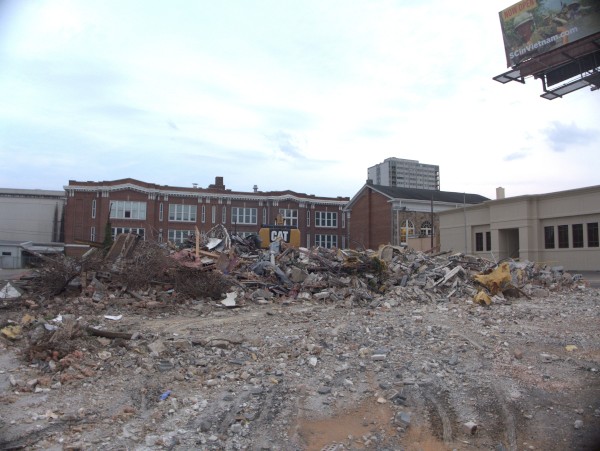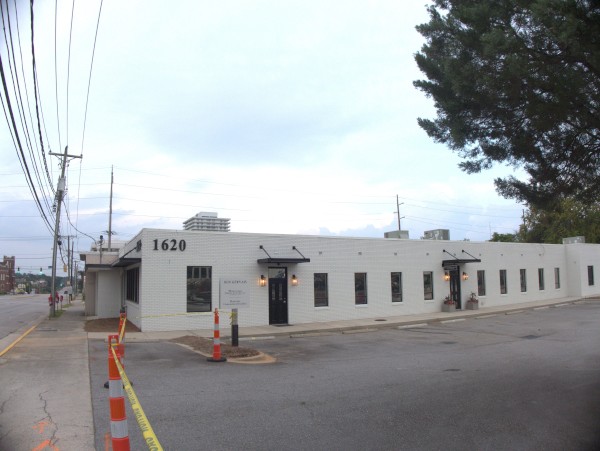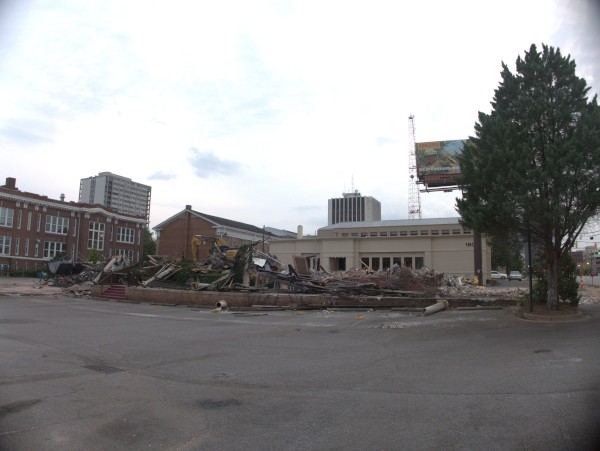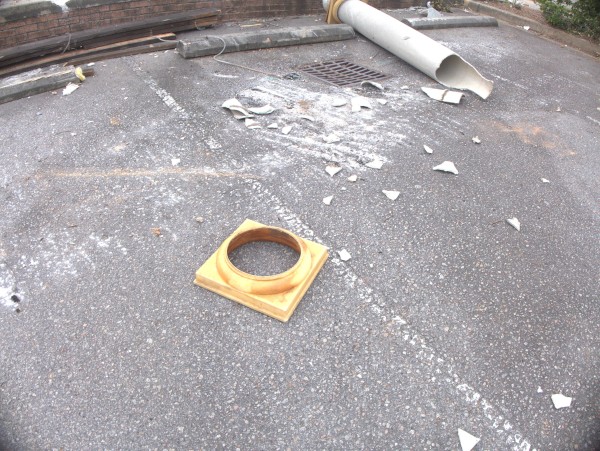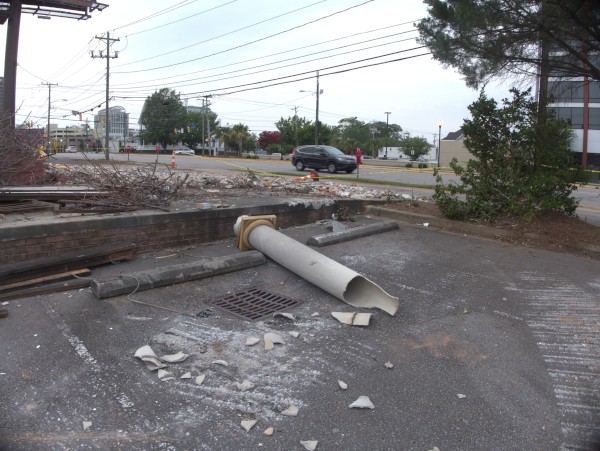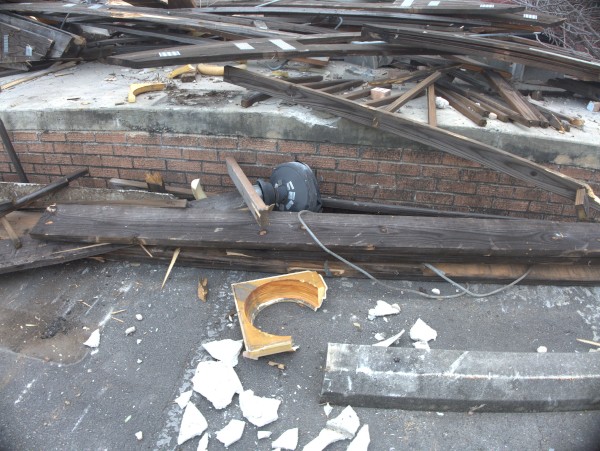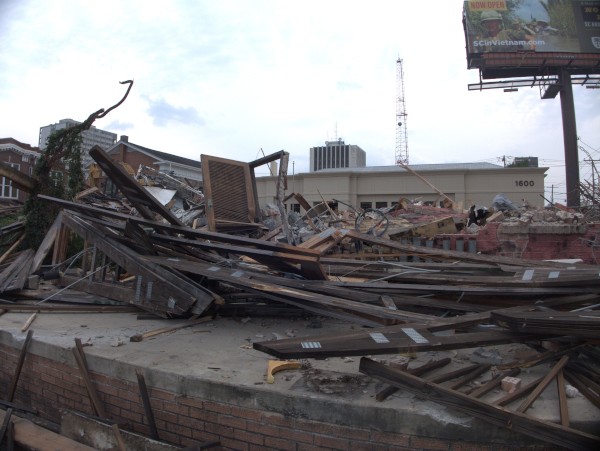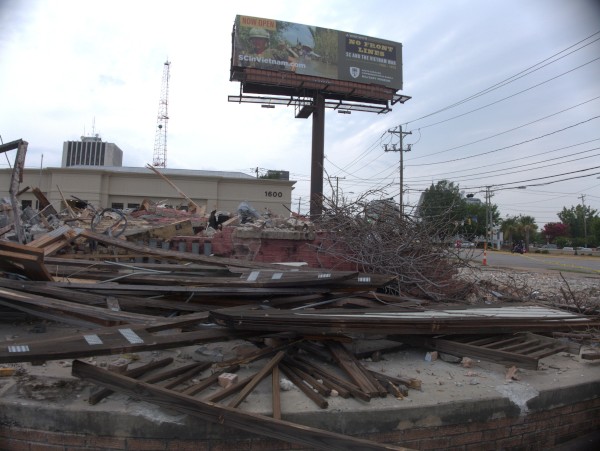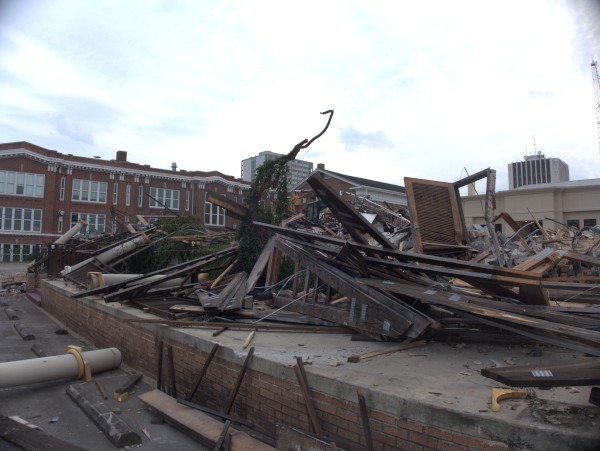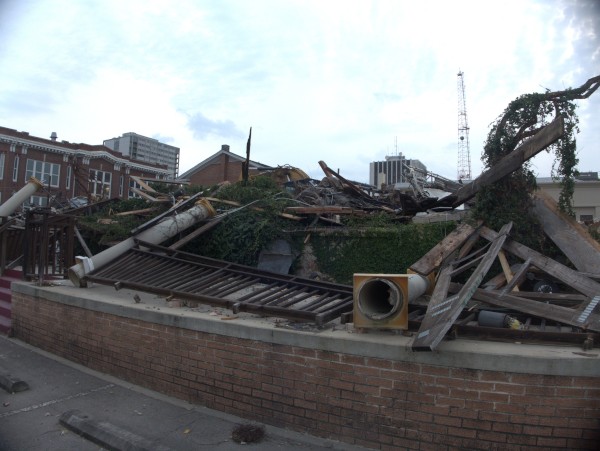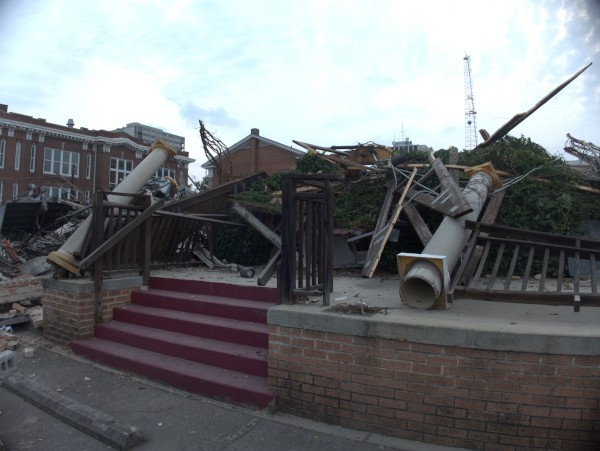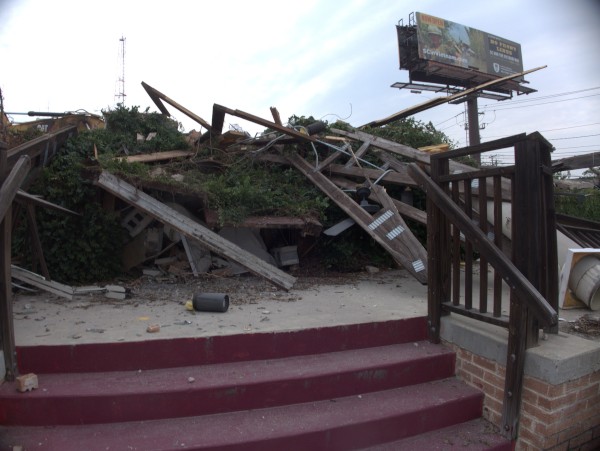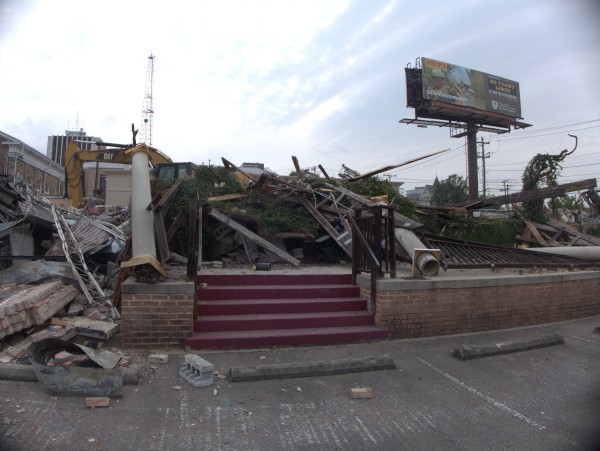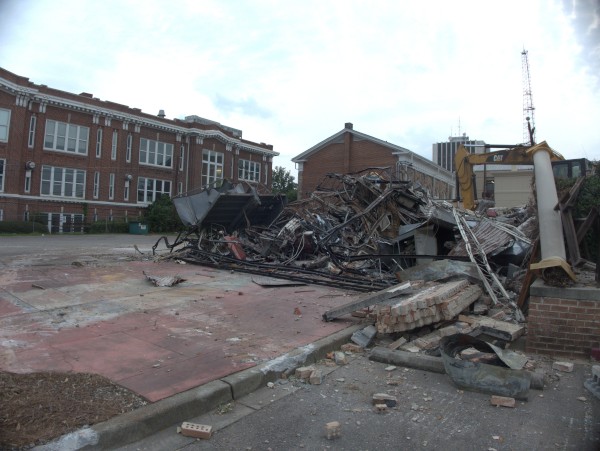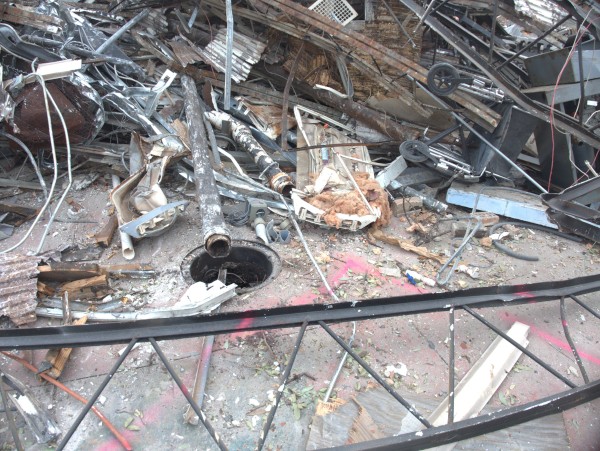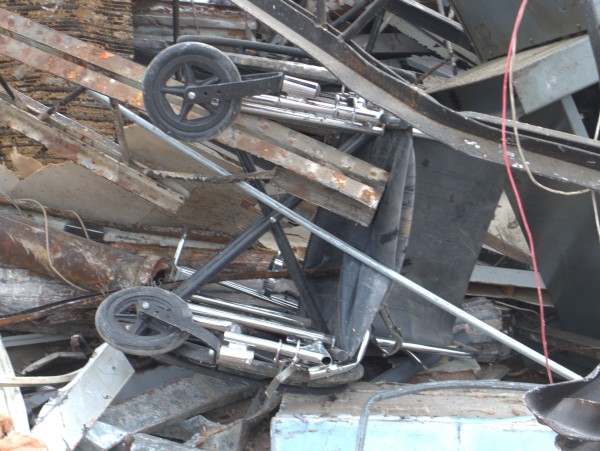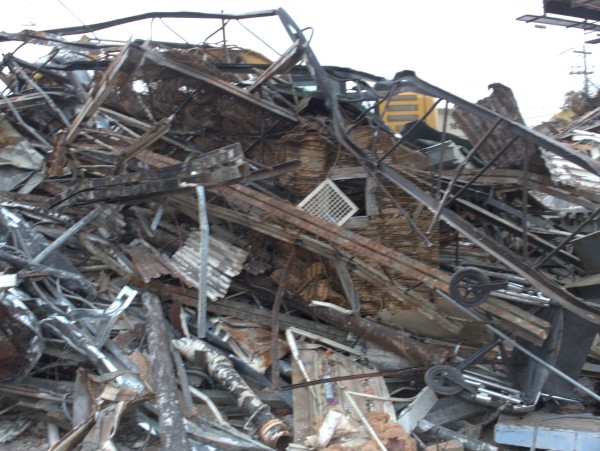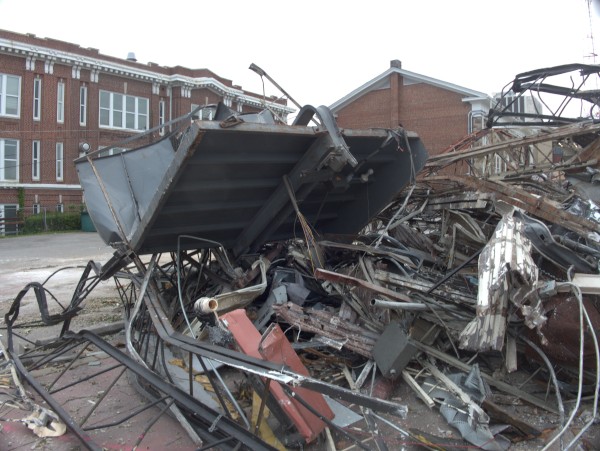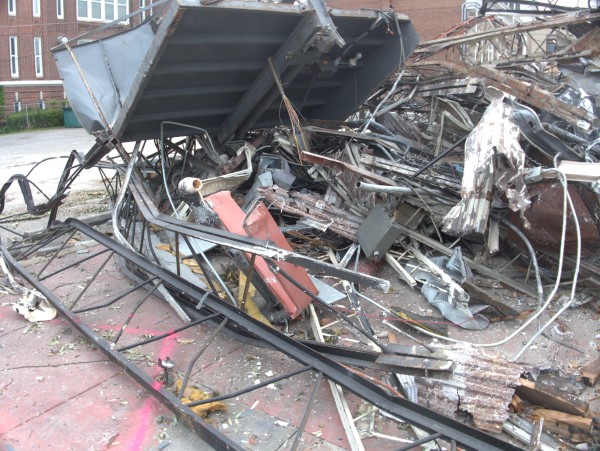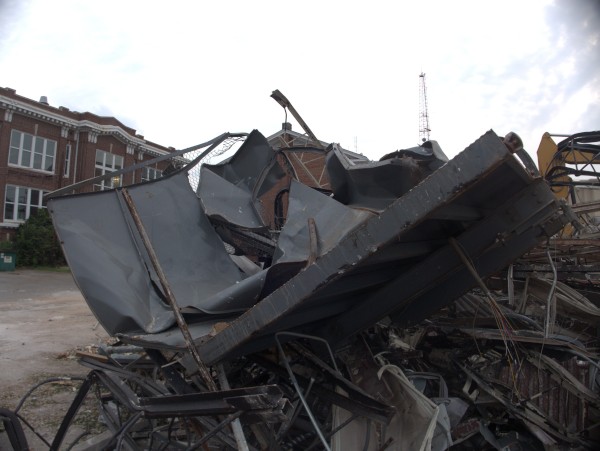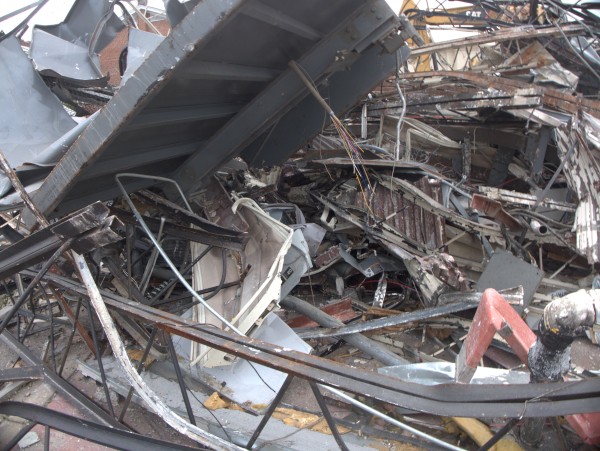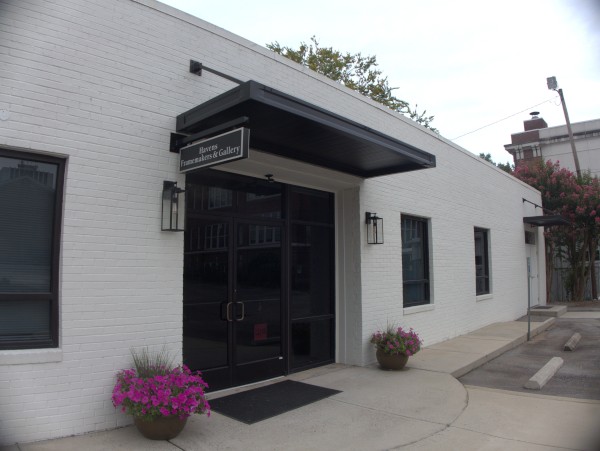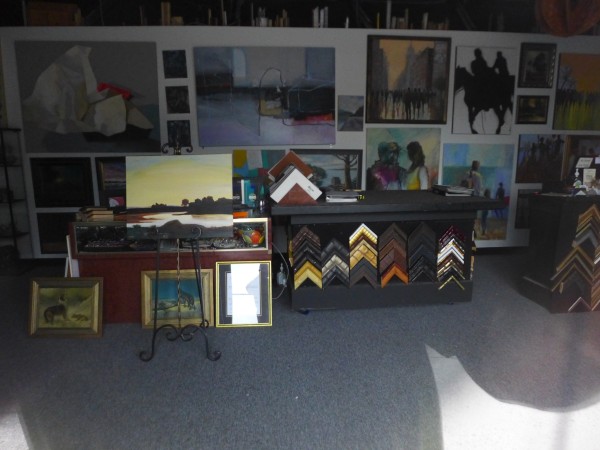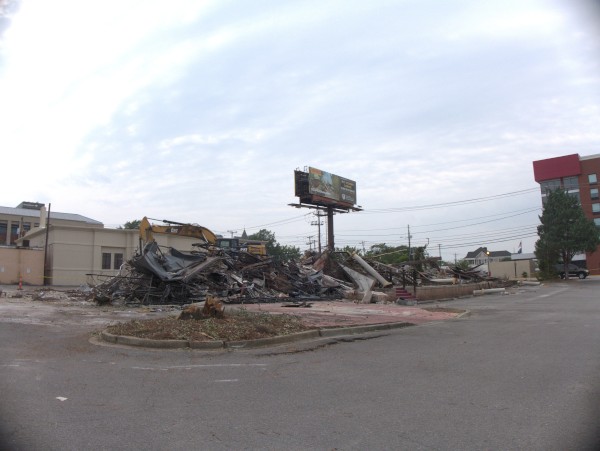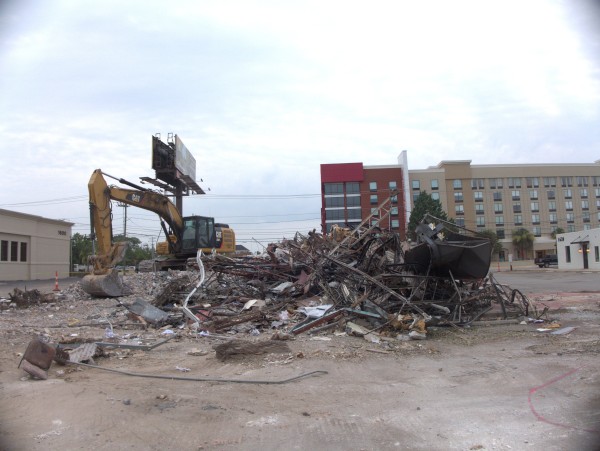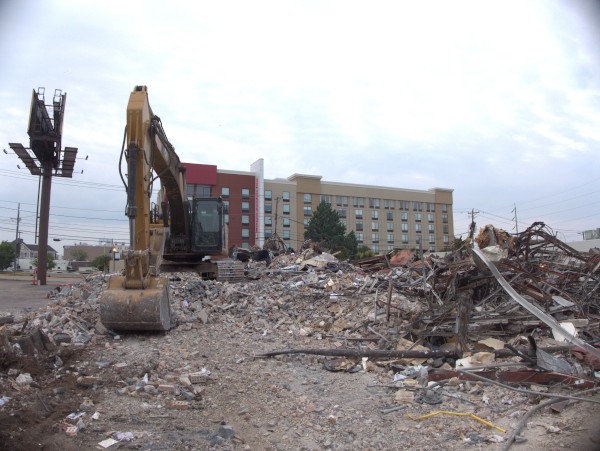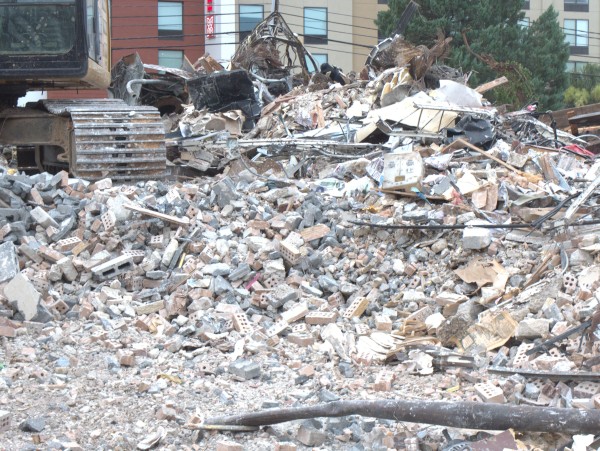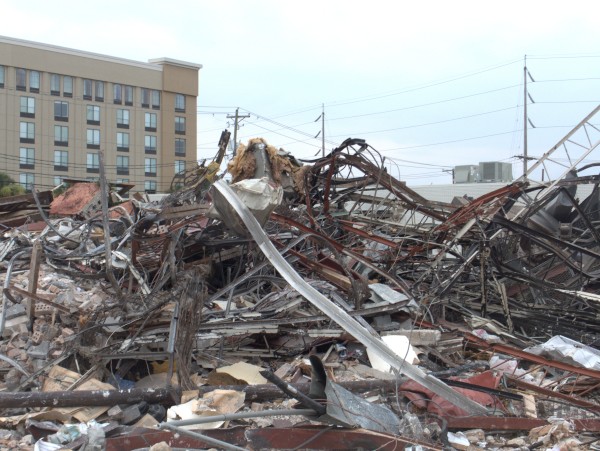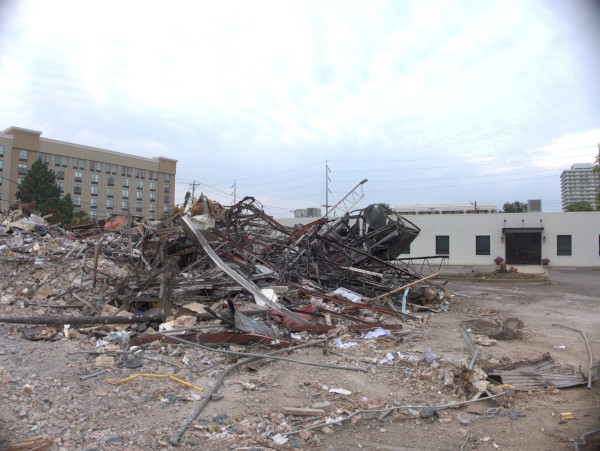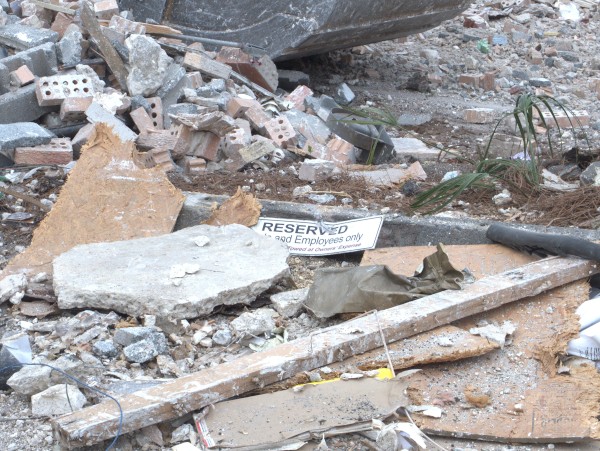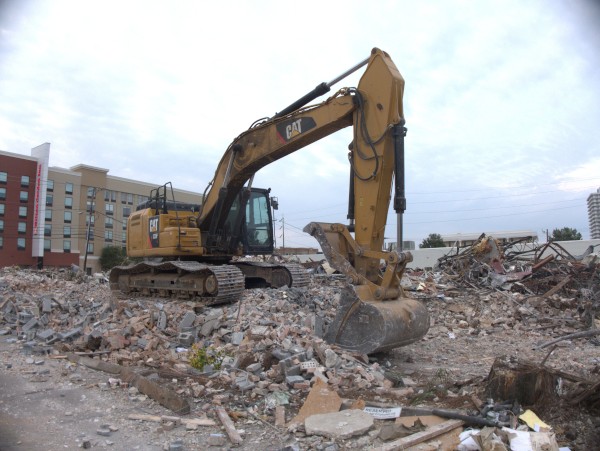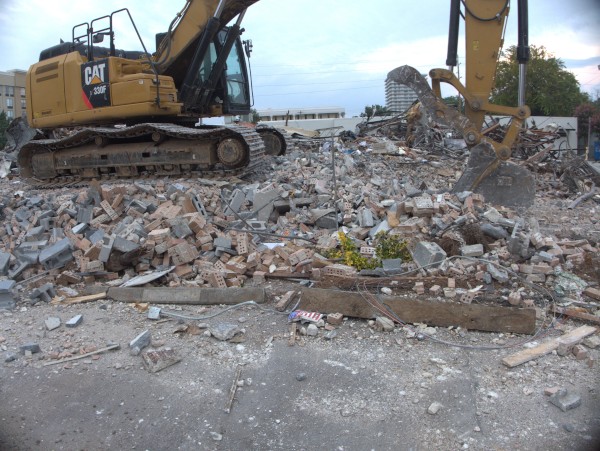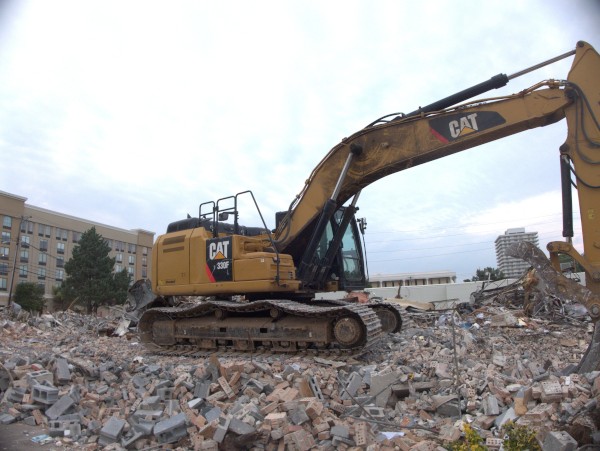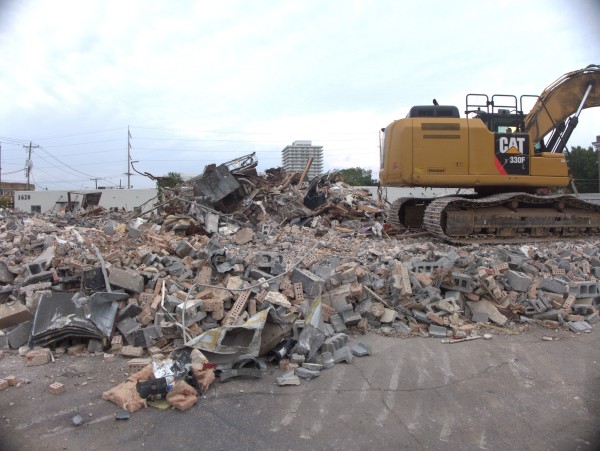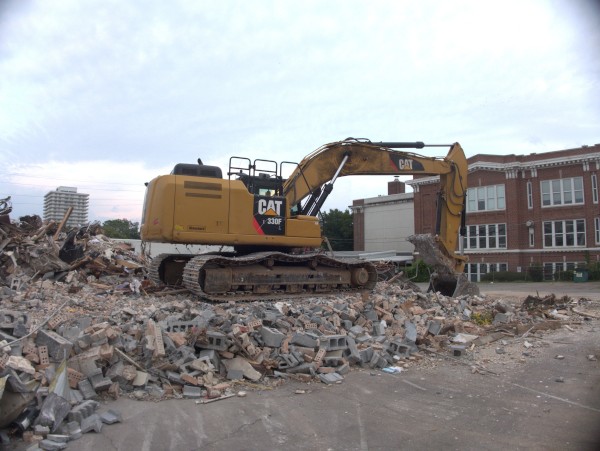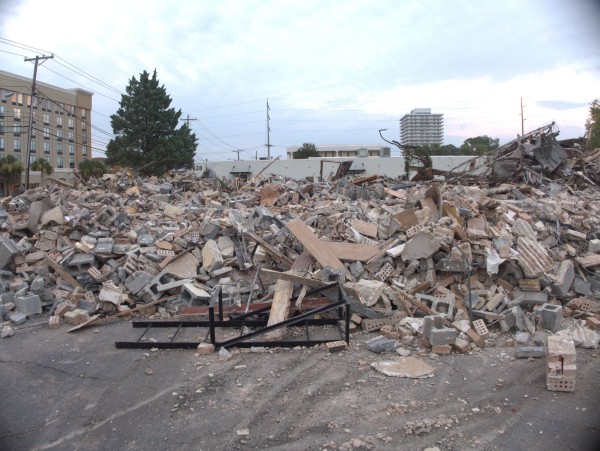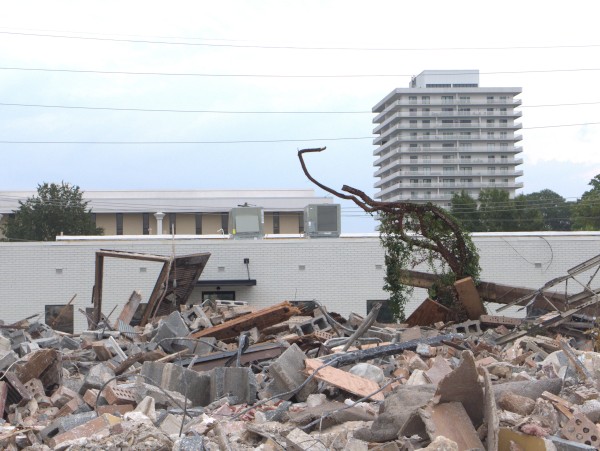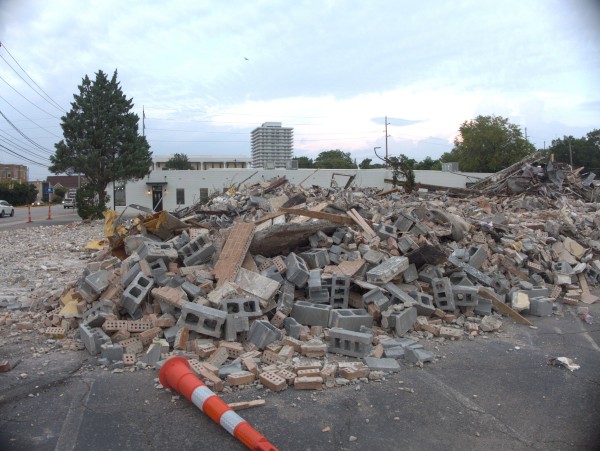 As I think I said recently, I first became aware of Havens many years ago when they were on Devine Street and sold pianos. My parents bought one, and perforce signed us up for piano lessons in the Havens electric piano studio. At some point after that, they opened a "frame it yourself" cubicle at the back of the store, something my mother was very interested in, buying a number of frames and mattes there for her various projects. Gradually the frame operation took over the store: Havens stopped selling pianos, and the framing operation moved from do-it-yourself to full service.
I'm not sure when they moved from Devine to Gervais, but they were certainly in this building when I moved back to Columbia in the early 2000s. As I recall, I used them once to frame one of my photographs, and thought they did a very good job. With the razing of this building, they have moved across the parking lot to 1620 Gervais, and are still open.
This building has featured here before, when I did a closing for Doc's Gumbo Grille & Back Porce Cafe, which were located in the back part of the building. Since then, the restaurant space was 1616 Gervais, which seems to have closed around 2019.
(Hat tip to commenter Matt)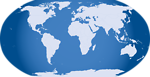 Leave a Reply