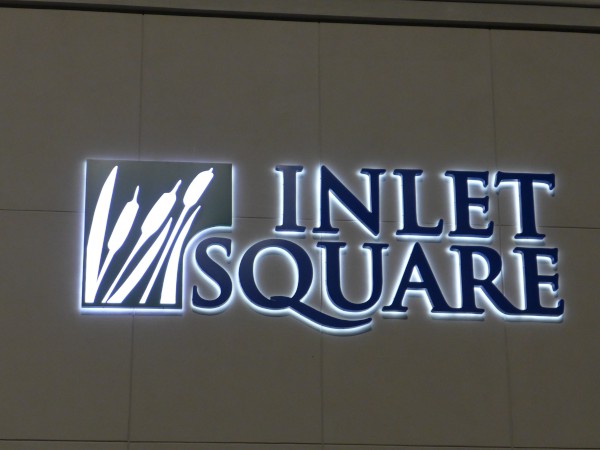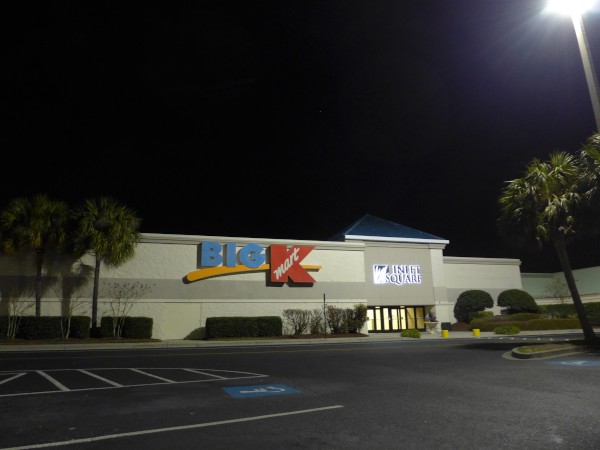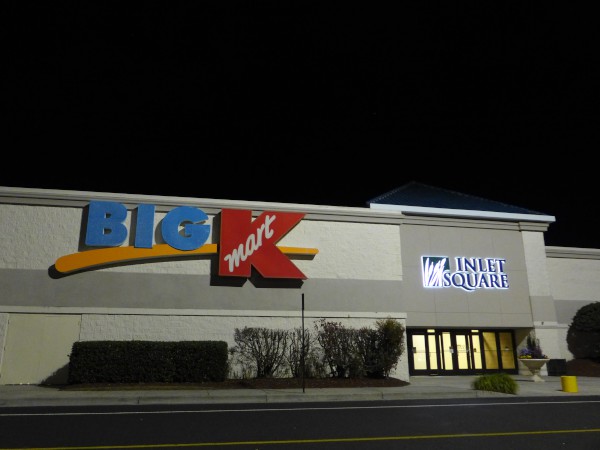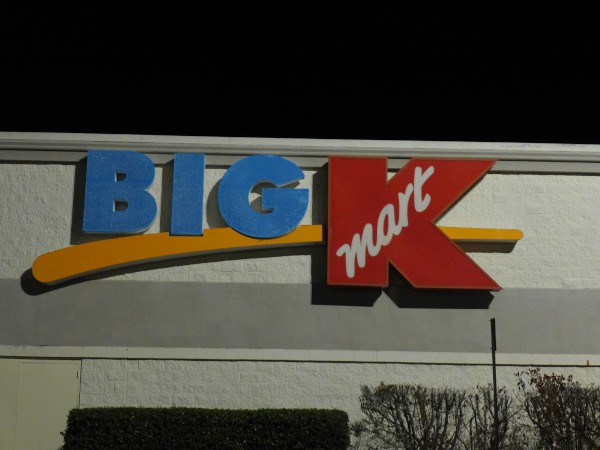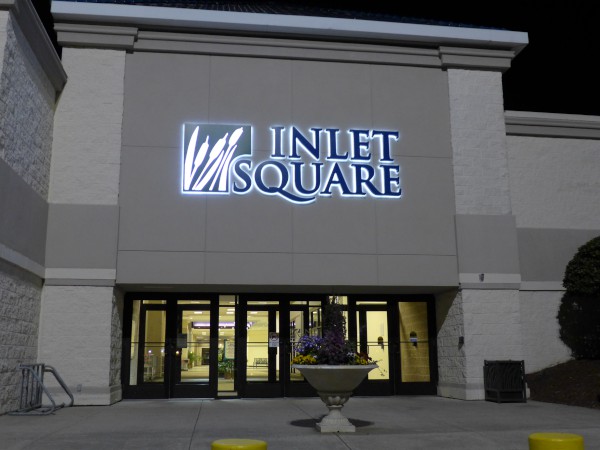 What with all the chatter lately about Sears and Kmart I thought I would *finally* get up these shots of the former Kmart at Inlet Square in Murrells Inlet. Part of the delay was I thought I had some other shots with the closing signage up somewhere, but if I did, I can't find them.
Anyway, this store opened, in the 80s as I recall, with great fanfare as it was the first Kmart anywhere to be attached to a mall, all the others up until that point being freestanding. That meant it was a bit of a square peg in a round hole in some ways: for instance, you could not take your shopping carts from Kmart into the rest of the mall (other than directly to and from the entrances).
The experiment apparently worked (for a while) as a similar attached store later opened at Briarcliff Mall (now Myrtle Beach Mall) though it too is now gone.
Here is a contemporary WBTW story on the store closing. It's particularly interesting as it gives the viewpoint of another merchant in the mall, who is saying essentially "Well, it's hurting me, but at least we still have Penny's, Belk and the theaters", the first and last of which have both now also closed..
I believe there is now a Planet Fitness in this space, I will try to get some shots next time I drive by (hopefully in the daytime).
6 Responses to 'Kmart, Inlet Square (Murrells Inlet): April 2014'
Subscribe to comments with RSS or TrackBack to 'Kmart, Inlet Square (Murrells Inlet): April 2014'.
Leave a Reply