Posted at 1:29 am in Uncategorized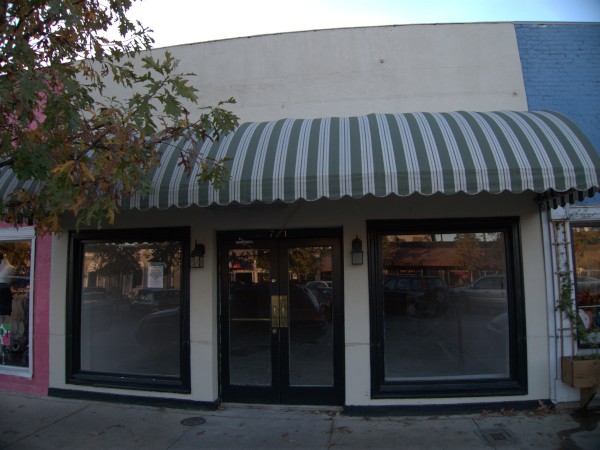 Adriana's was a landmark Five Points coffee house that had apparently been open for 25 years. Eva in the Free Times has the story of how the end came, and it seems to have been a number of factors.
I believe that I only stopped in at Adriana's once, and got an initial "not for me" impression that I never spent enough time in Five Points to correct. As I recall, it was a hot summer day, and I was walking around the area as I do maybe once or twice a year (actually more than that now that I'm taking pictures for the blog..) and I stopped in for an iced cappuccino, which was served to me sweetened. My theory is that you should never put sugar in someone's coffee unless they ask for it (or unless you're ordering some frou-frou drink which explicitly lists it).
Be that as it may, they survived the coming of Starbucks just around the corner for a number of years, which is no mean feat. The storefront is currently empty, or was when I took these pictures a few weeks ago and I have not heard of anything new going into the space.
11 Responses to 'Adriana's, 721 Saluda Avenue: 25 October 2009'
Subscribe to comments with RSS
Leave a Reply