Archive for the 'transmissions' tag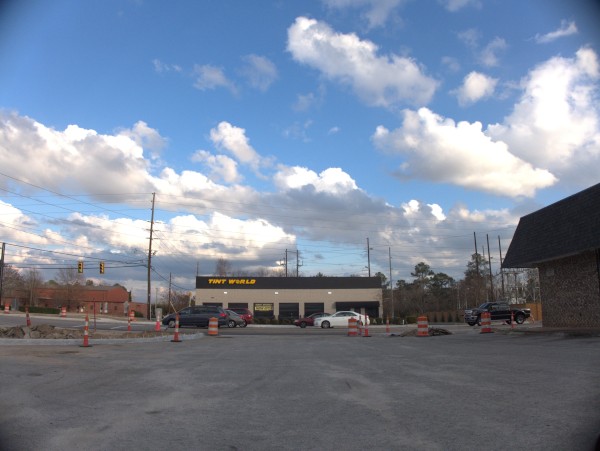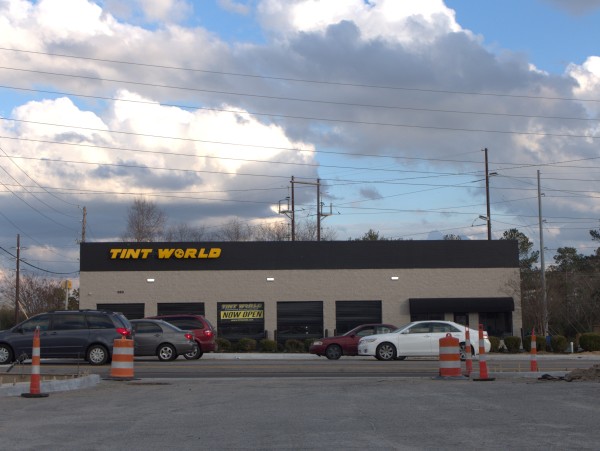 To me, AAMCO always brings to mind a distinctive radio ad from the 60s or 70s. It went like:
Double-AY (beep! beep!) EM-CEE-OH!
AAMCO
That said, I've never been to a place that specialized in transmissions, though I might have if my '96 hadn't ended up getting totaled again. Anyway, this building is in Lexington at the point where US-378 splits away from North Lake Drive, and is now Tint World, which does "Automotive Styling and Window Tinting".
(Hat tip to commenter James R)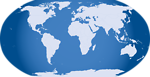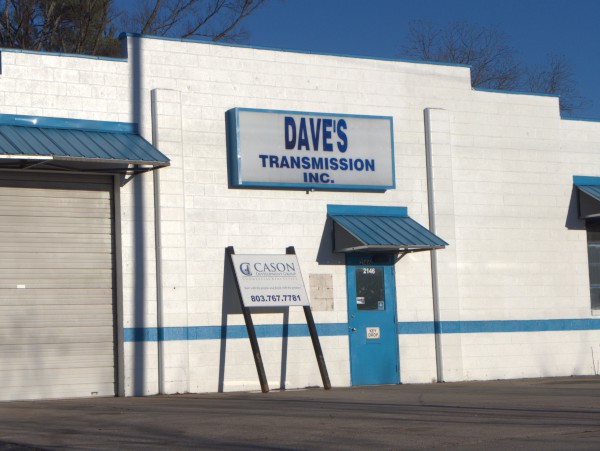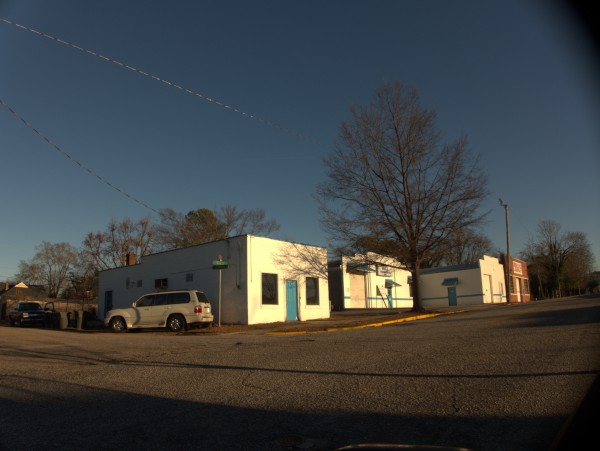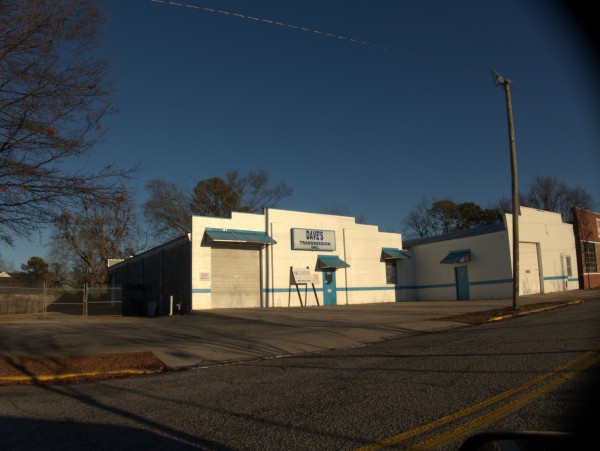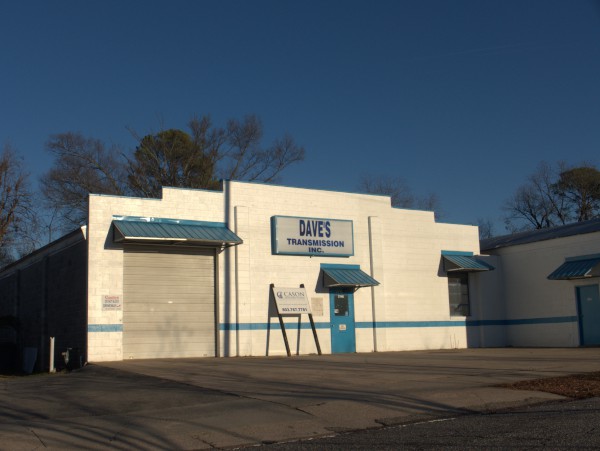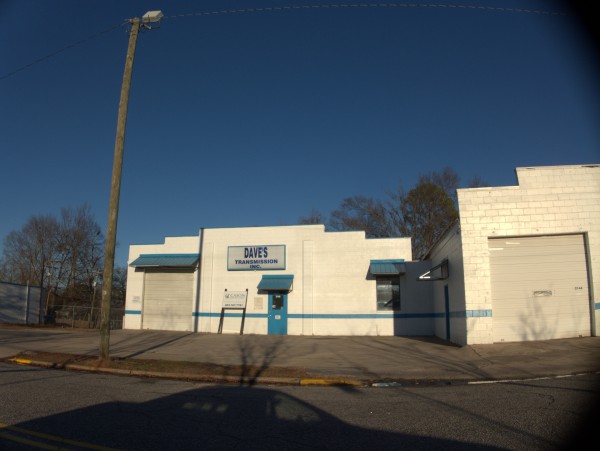 I was not really aware until recently that Sumter Street crossed Elmwood, but Dave's Transmission was on that end of Sumter, and more or less behind the old Jim Moore Cadillac property.
The Free Times says that the property is to become a restaurant, although details were sparse at the time of the article. Just looking at the pictures, it seems to me parking might be an issue.
(Hat tip to commenter Justin)
Posted at 1:06 am in Uncategorized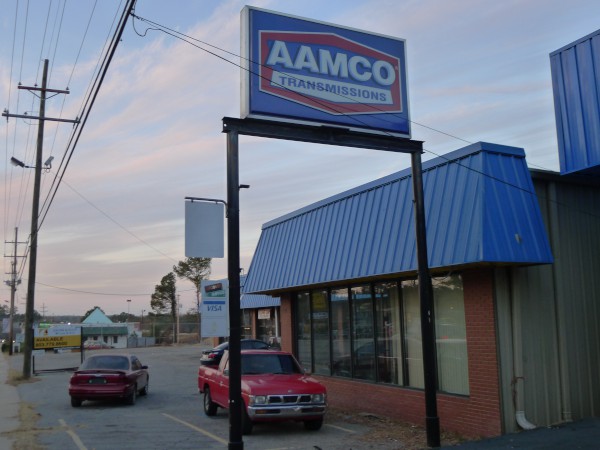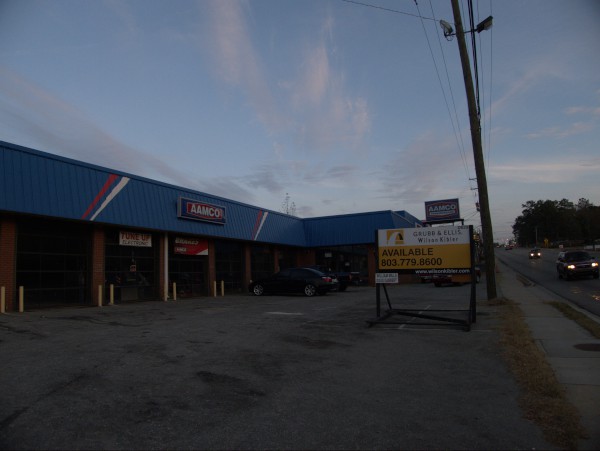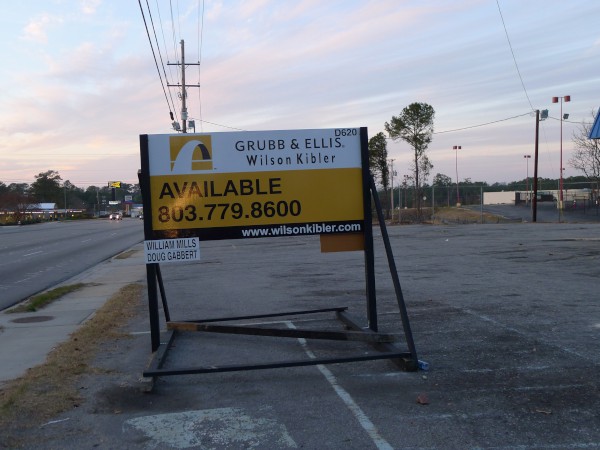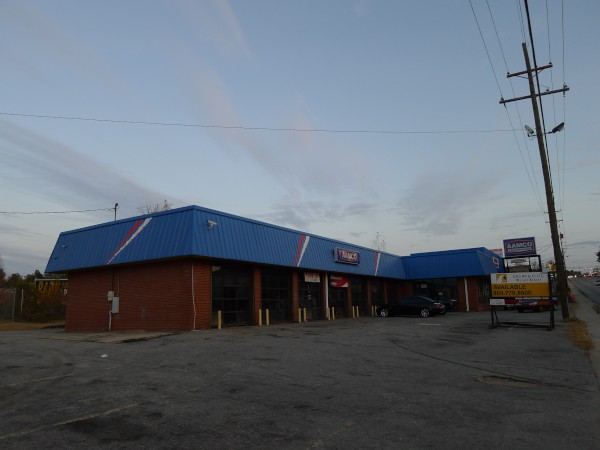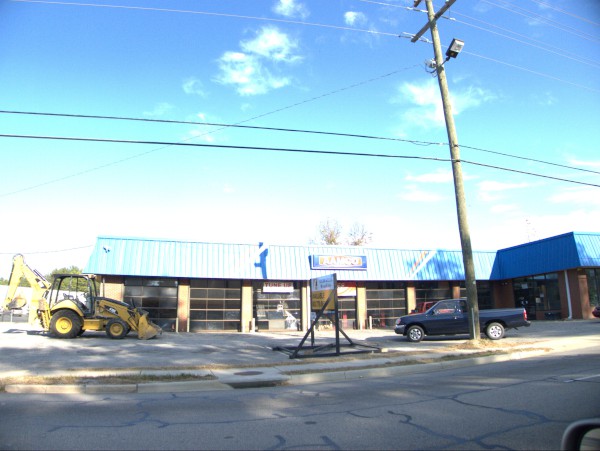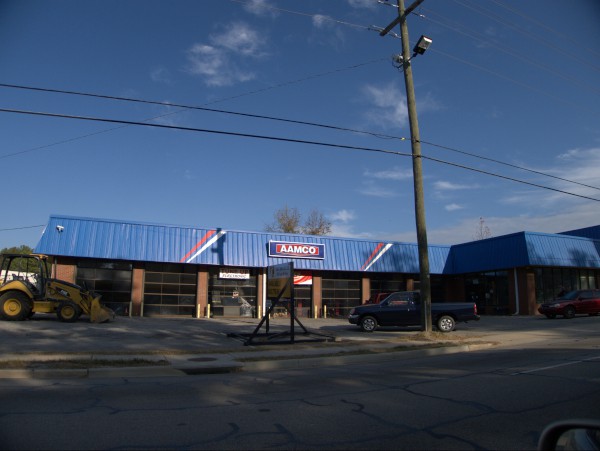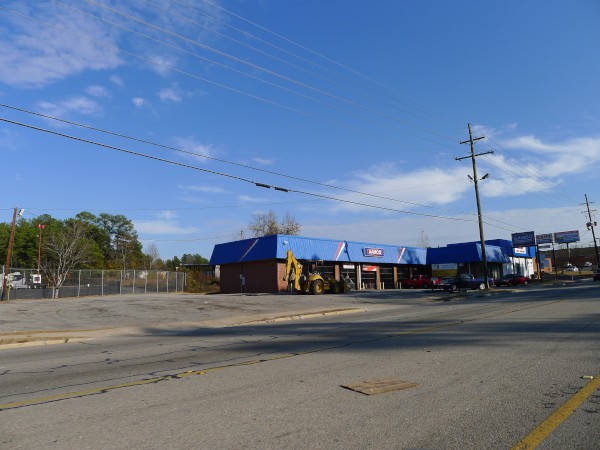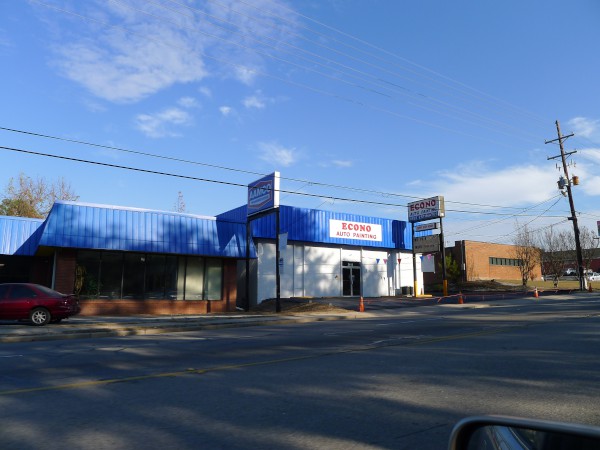 About all I can say about AAMCO is that growing up, they had a very memorable radio commercial. Well, perhaps that overstates it, as the commercial per se wasn't all that memorable, but the tagline made up for it. The announcer would advise the listener to bring his car to AAMCO with the hook:
That's Double-Ay-*beep*-*beep*-Em-See-Oh!
That little car horn beep in the middle of the business name would get my attention every time.
When commenter John mentioned that this place might be closed, I went to take some pictures and wasn't sure myself. The lot was certainly for sale, but all the signage and fixtures were still in place, and I thought they might be carrying the business on until they actually had a buyer. In the event that was not the case, and they closed shop sometime in 2012, early on enough that they are not listed in the February 2013 phonebook.
(Hat tip to commenter John)
UPDATE 5 March 2014 --It's now D's Automotive: