Archive for the 'Stan Lee' tag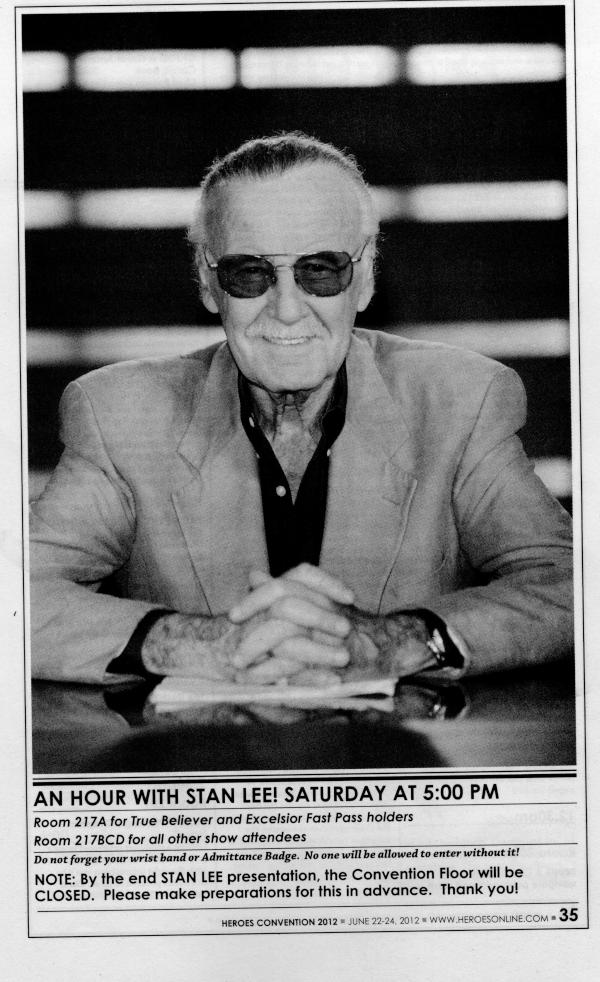 In other news today, Stan Lee has passed.
He didn't set out to do it, and I'm sure would have been surprised to hear it predicted, but this one man ultimately created the media world we live in today. You could certainly argue and litigate (and many did) about the percentage of each Marvel hero that was due to Lee, but it was without doubt a large one, and it's hard to think that had anybody else than Lee been in that writers chair, the history of comics, movies & television would have been much different.
I saw him briefly at a Charlotte comic convention some years ago, and at the end of his presentation (about when I arrived) he took several questions from the audience. One of them was "Do you regret anything in life you didn't do?" and his response was essentially that everything in life he wanted to try, he had. It didn't all work out, but he gave it a go. I wonder how many others can make that claim?
Excelsior!