Archive for the '817 Saint Andrews Road' tag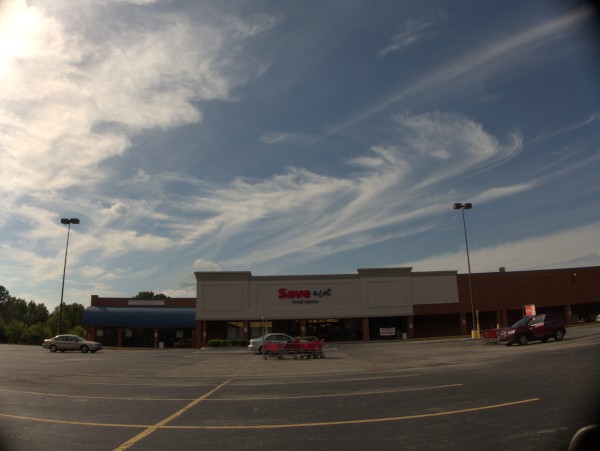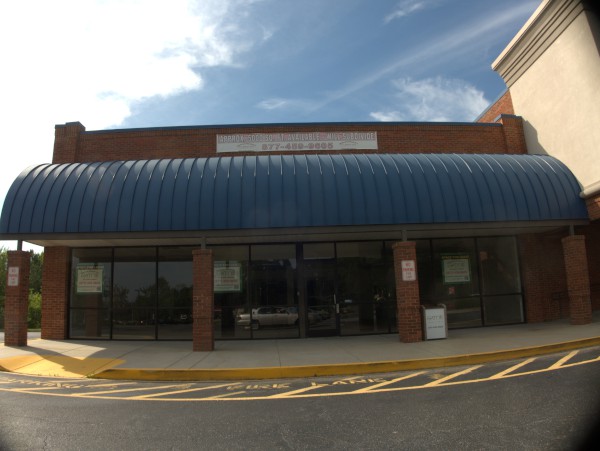 When I was taking pictures of Save a Lot on Saint Andrews Road, I noticed this vacant corner suite. I had no memory of it, despite having taken pictures there a number of times, but a little digging established that this was a Jewelry Warehouse location. Specifically, it was The State recommending the spot for
a commemorative poster featuring our next-day newspaper and sports section front pages
(of the USC baseball team's national championship) that included the elusive suite number.
If that was the last tenant, this spot has been vacant going on 7 years now.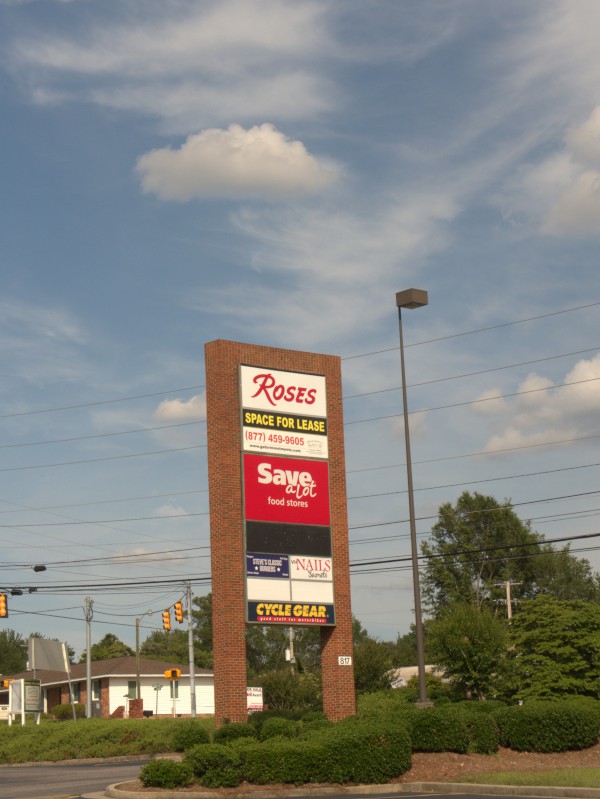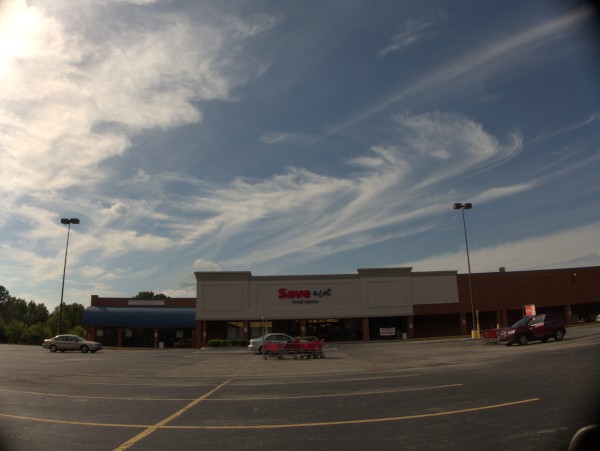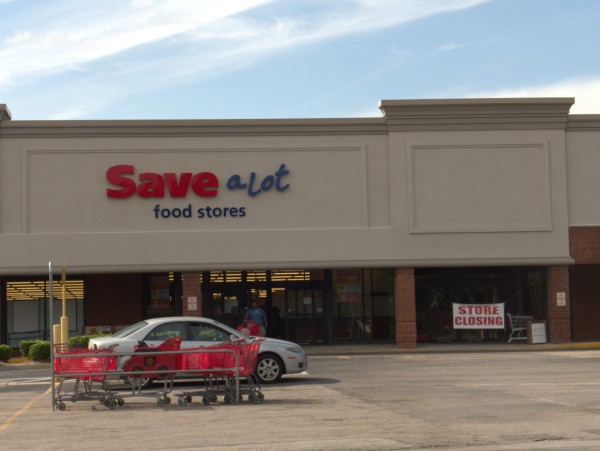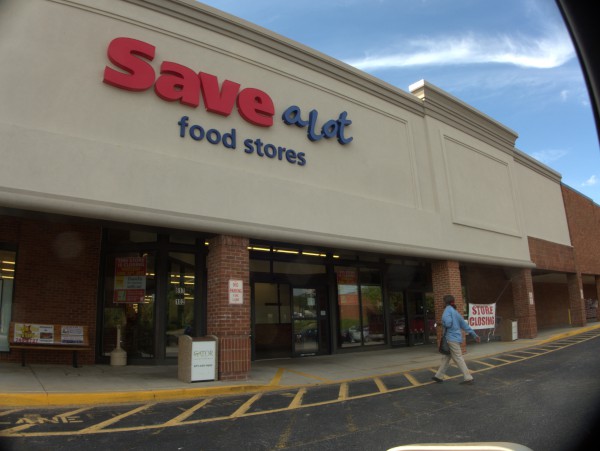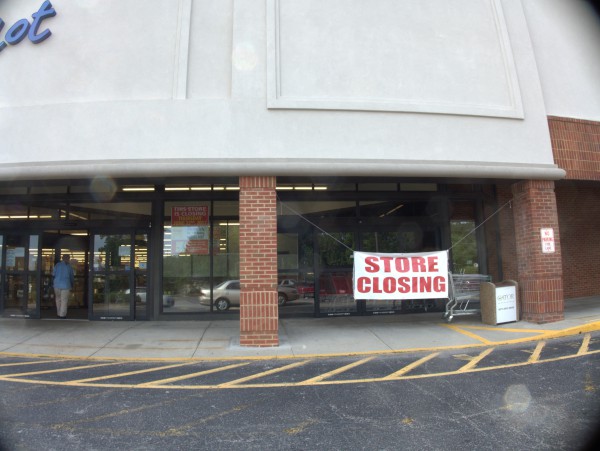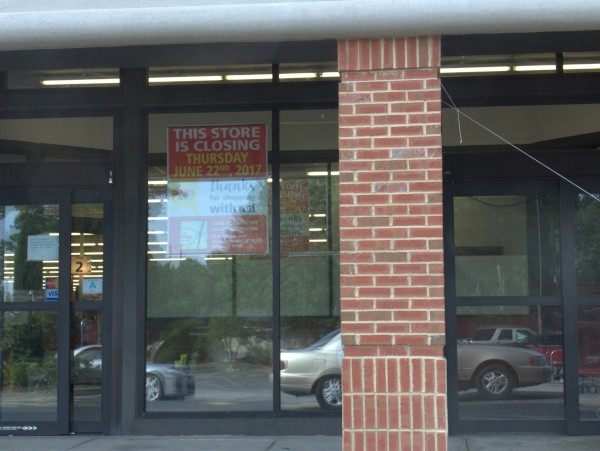 I'll admit that when this came up in Have Your Say, I couldn't even remember that there was a Save a Lot on Saint Andrews Road. In point of fact it hasn't been there that long, replacing the Kroger some time in 2015. That seems curious to me, as though they badly misread the market or something changed. The KJ's down the road might be direct competition, but that was planned before this store went in, and despite the Bi-Lo to Harvey's change at the top of the hill, I still don't see that location as direct competition to a discounter like Sav a Lot. Commenter Andrew references the new Wal Mart Neighboorhood Market, but that seems a good way from here..
At any rate, it appears the store will close on 22 June.
(Hat tip to commenter Sidney).
Posted at 4:08 am in Uncategorized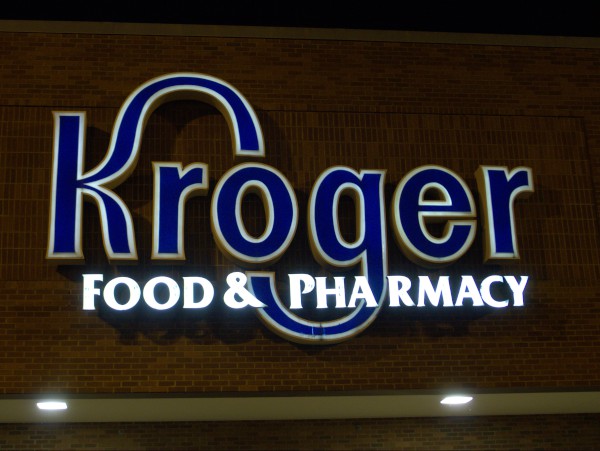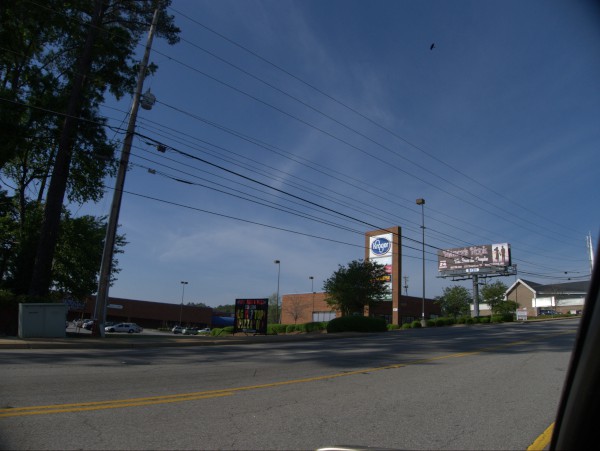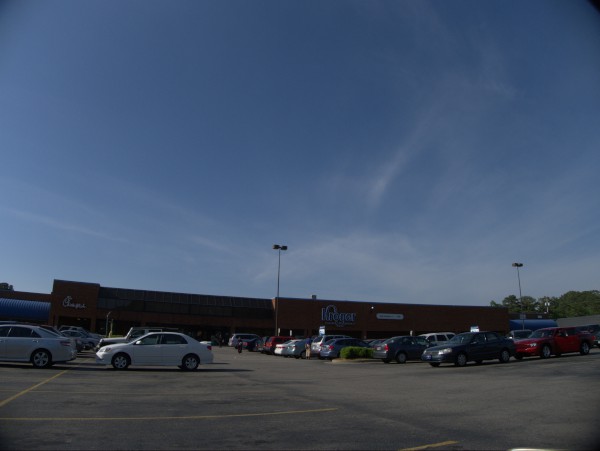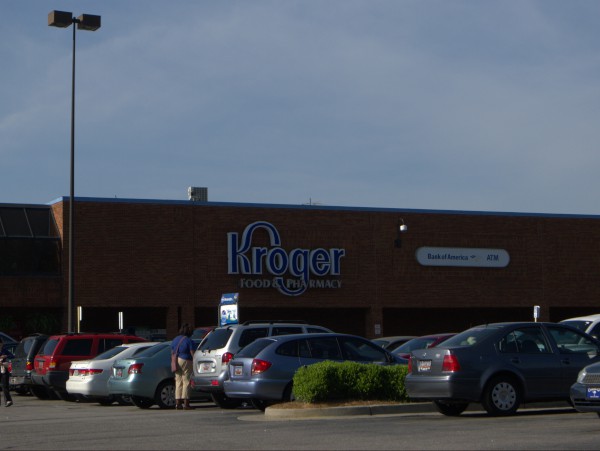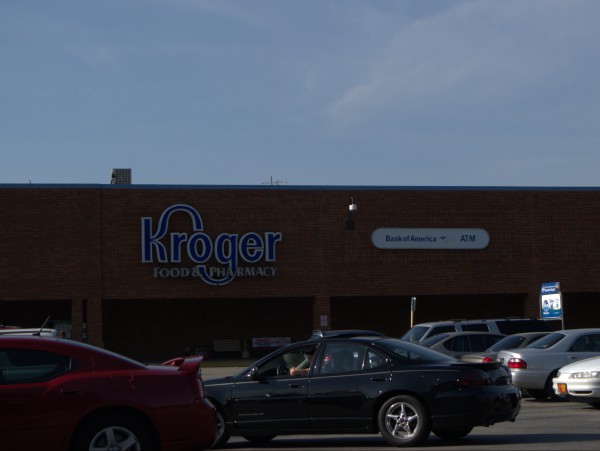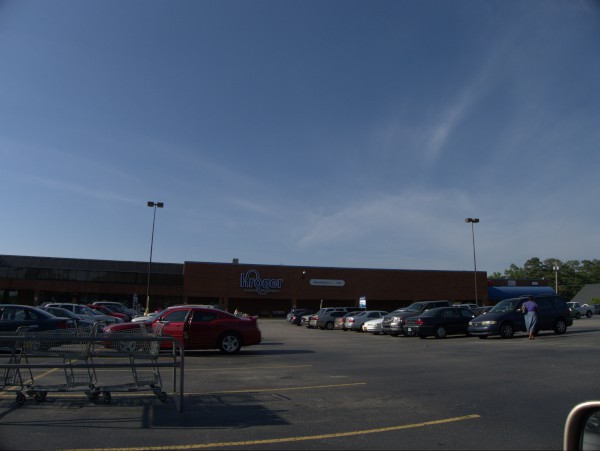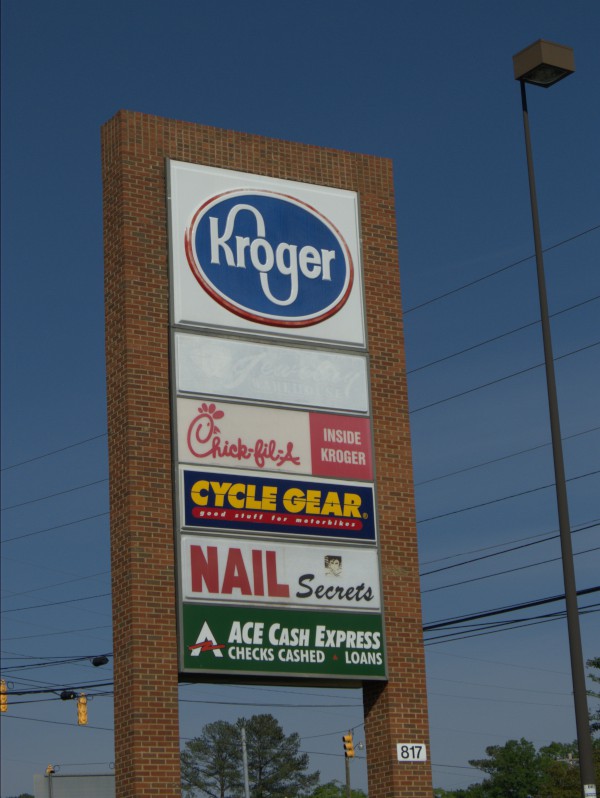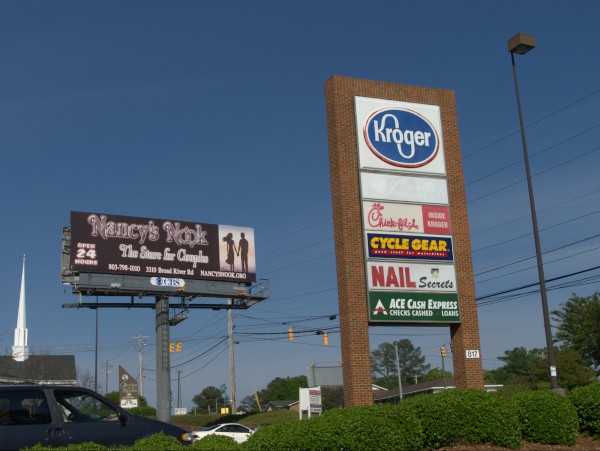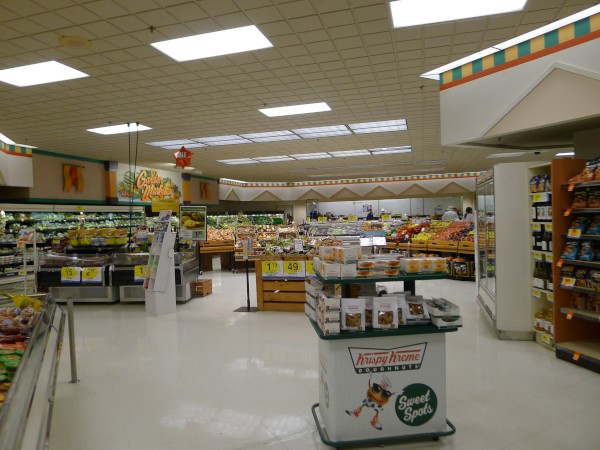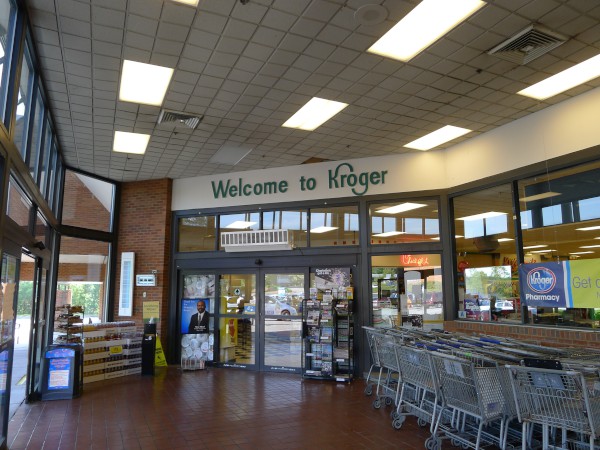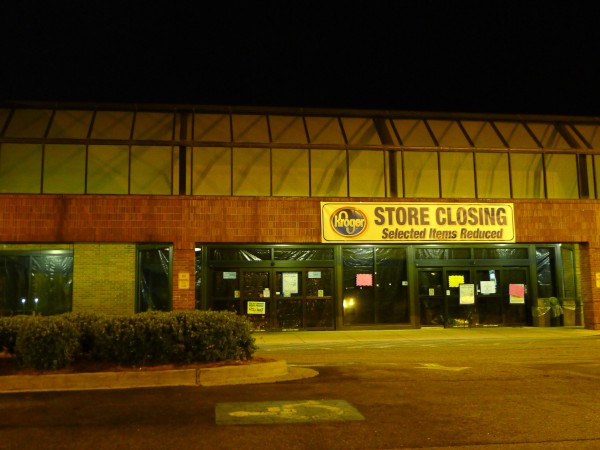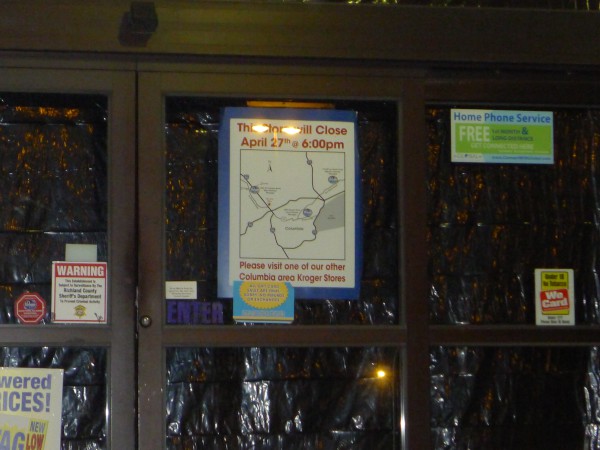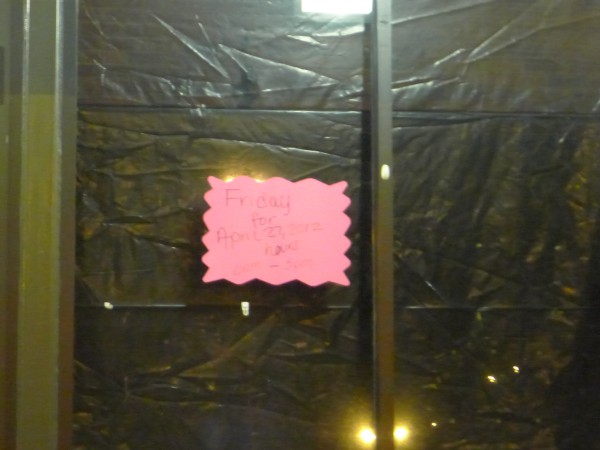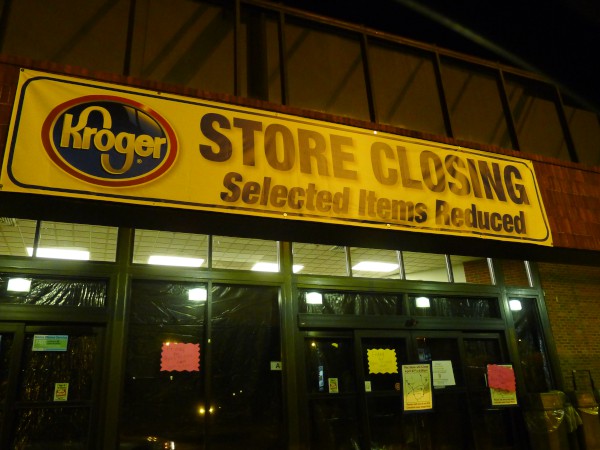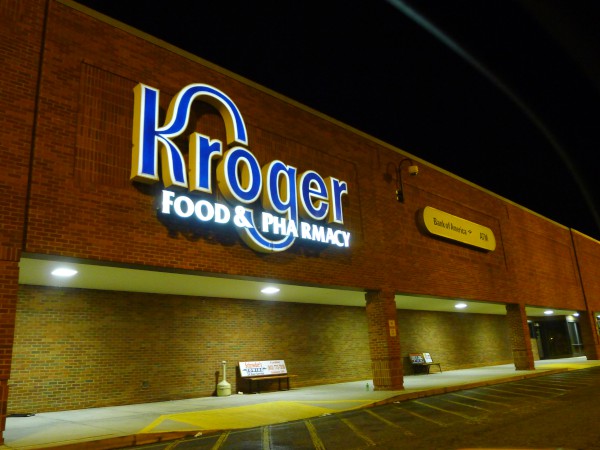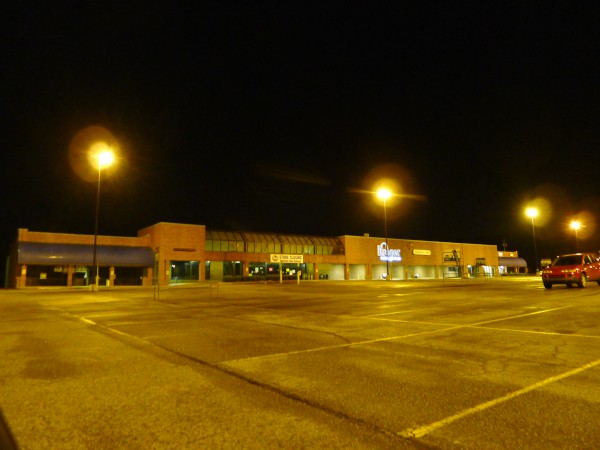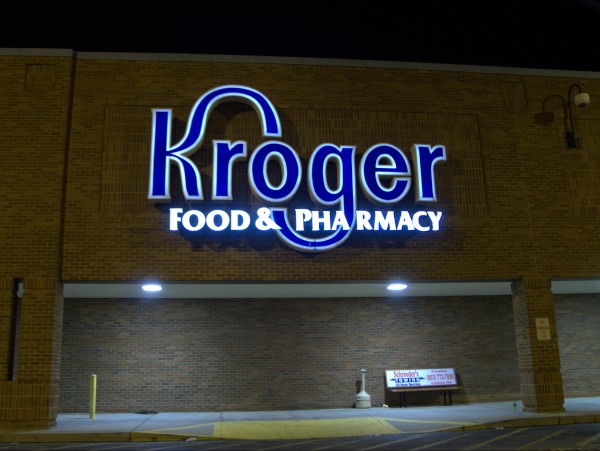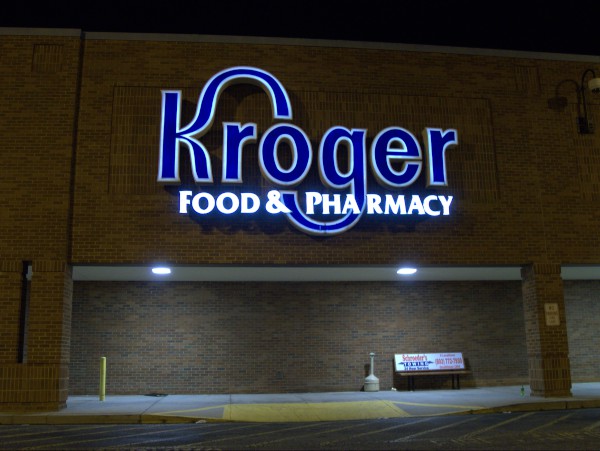 Well, we've been talking about it for weeks, but Friday was the day the Kroger (and associated Chick-Fil-A) on Saint Andrews Road at I-26 finally closed. I suspect these pictures show the last time that sign will be illuminated.
UPDATE 5 December 2014 -- Roses is now open, and the remodel for Save A Lot has started: