Archive for the '12th Street' tag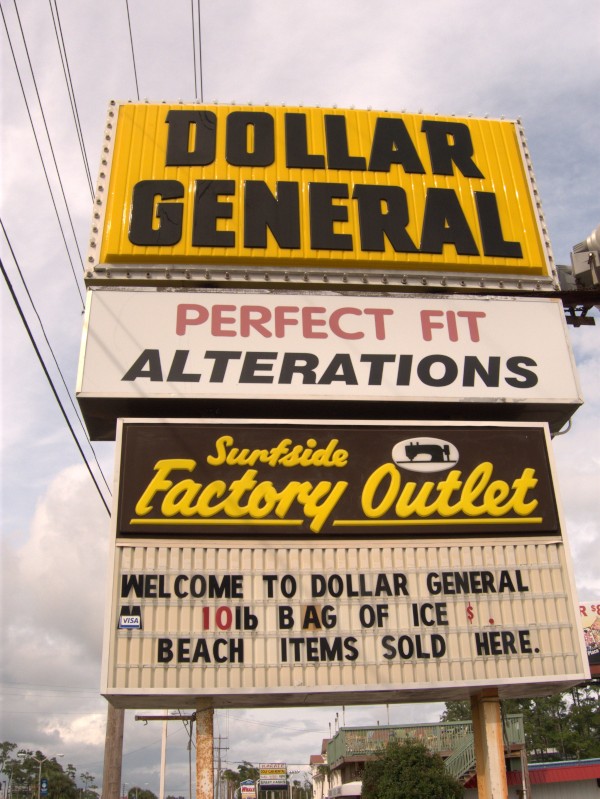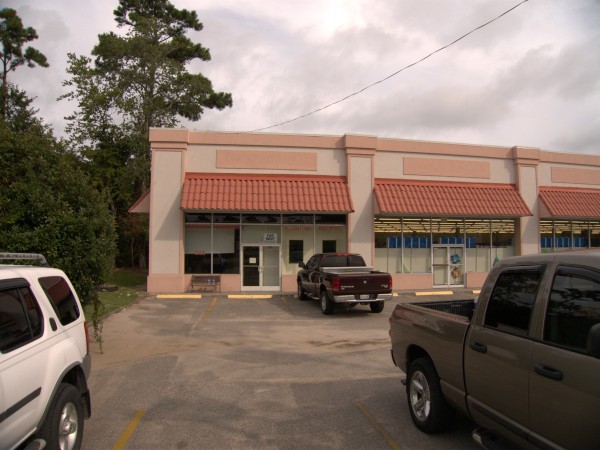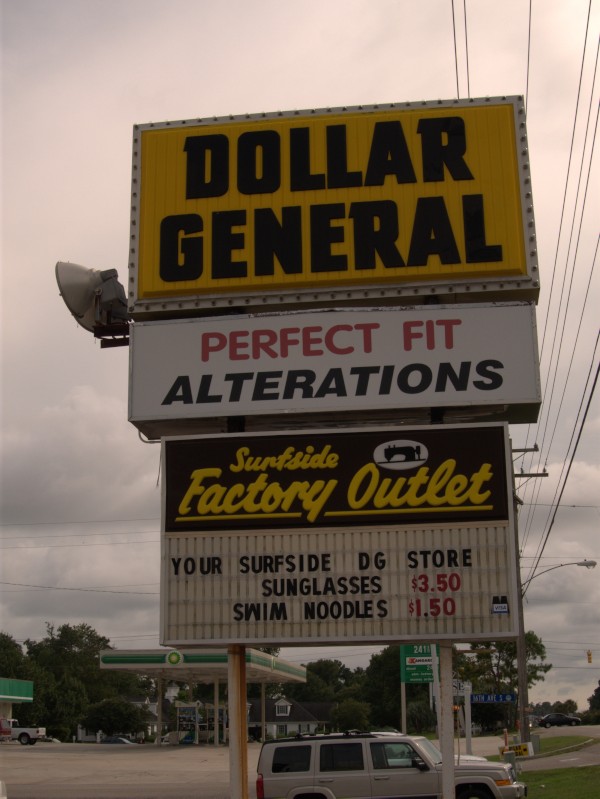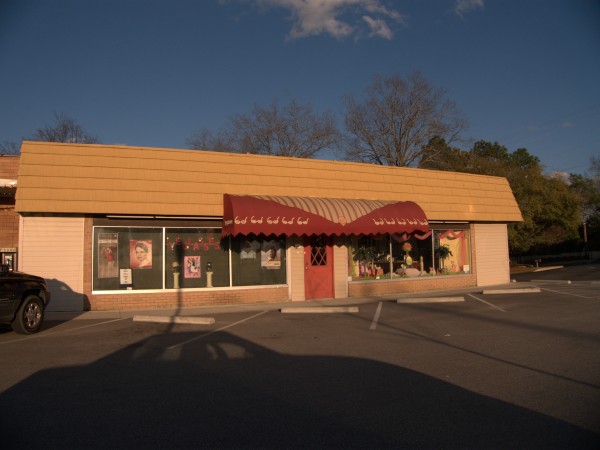 Shop at the Brown Sign With the Sewing Machine in the Corner!
At one time, South Carolina was a major player in the textile field, and I always assumed that these "factory outlet" stores scattered across the state had some South Carolina "factory" behind them, though it was never spelled out in the long running series of radio ads that always included the tag line about the sign.
I never went into one myself, but they were a feature in various shopping trips made by my female relatives. I can't remember all the locations now, but for sure there were Columbia (actually West Columbia / Triangle City), Salley and Surfside Beach.
The first pictures are of the old Surfside Beach location. This storefront (briefly an alteration shop) is at 1511 Highway 17 North (on the east side of US-17 Business between Inlet Square Mall and SC-544). Since these pictures were taken, they have finally gotten around to taking down the brown sign.
The final picture is of the West Columbia location in Triangle City. Their sign is long gone, and the location now seems to be an eyeglass botique.
I don't know exactly what happened to The Factory Outlets. My presumption is that "the factory" closed during the decline of the domestic textile industry, but that's just a guess. At any rate, while the 12th Street location was in the 1998 phonebook, I don't think it (or they) lasted much later than that.
UPDATE 25 Sep 2010 -- Well, I found the Darlington Factory Outlet (1486 Harry Byrd Highway -- almost across the street from the racetrack), and it looks like you can still get women's fashions there!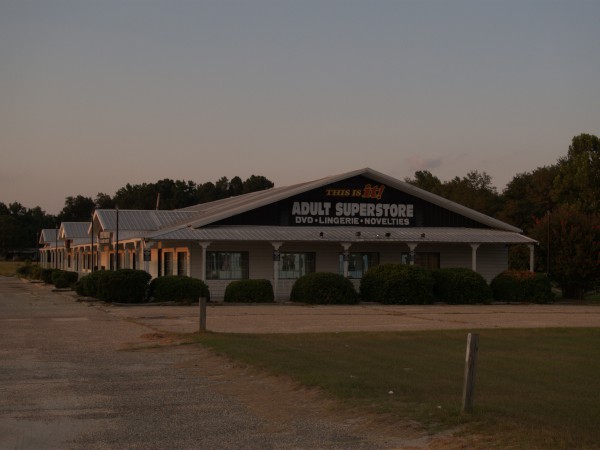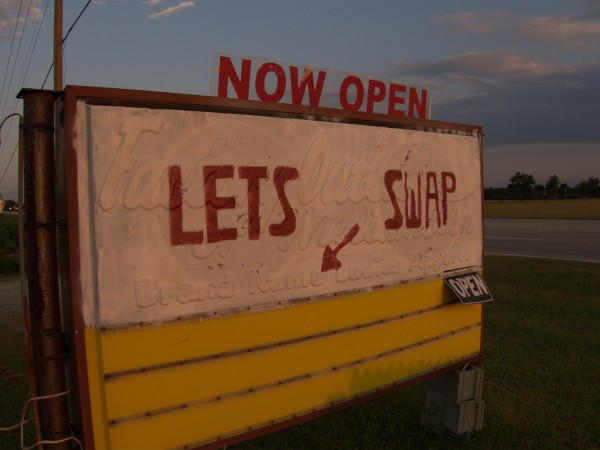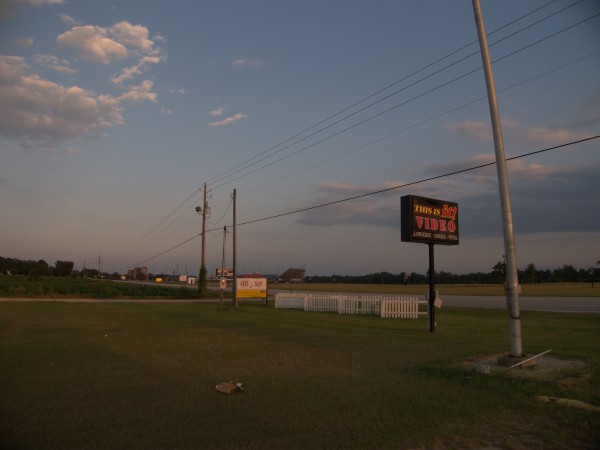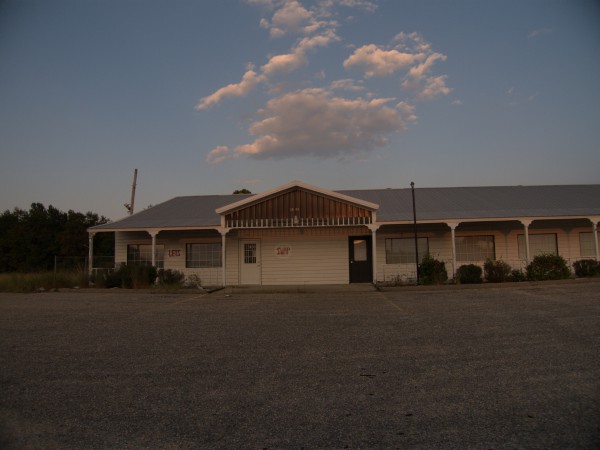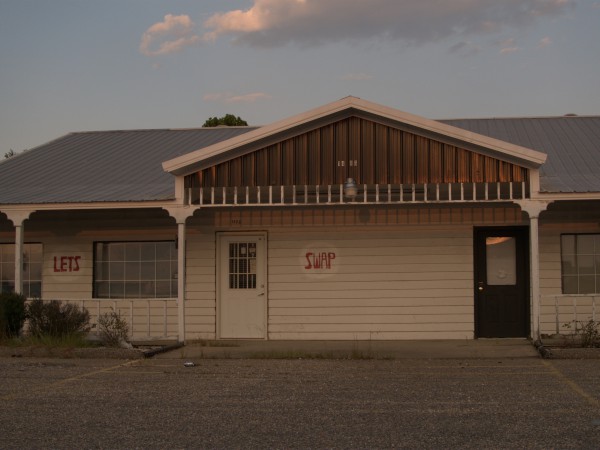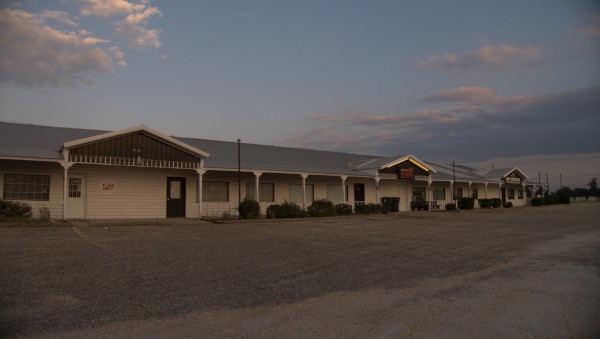 (also added the street address for the Surfside Beach location)
UPDATE 10 July 2020: Added some tags. Also adding the map icon for the 12th street location.