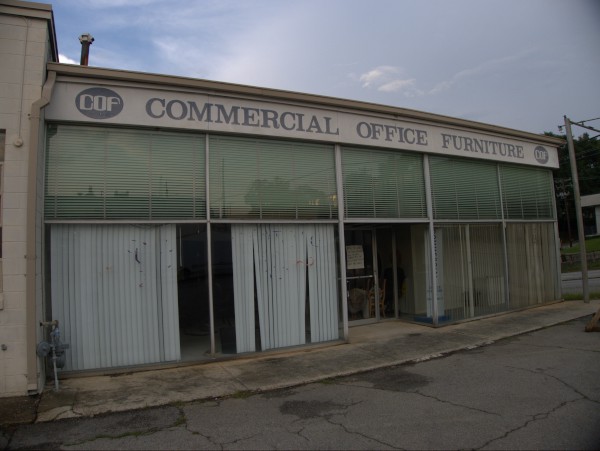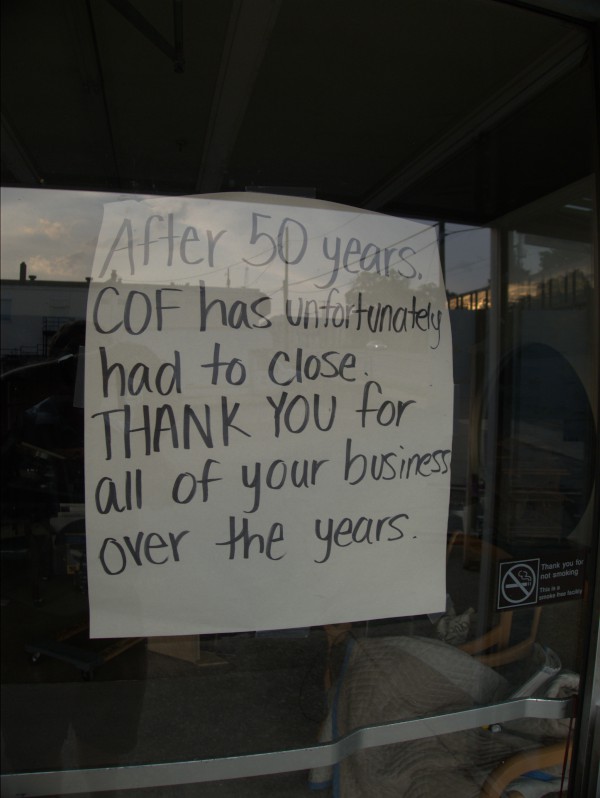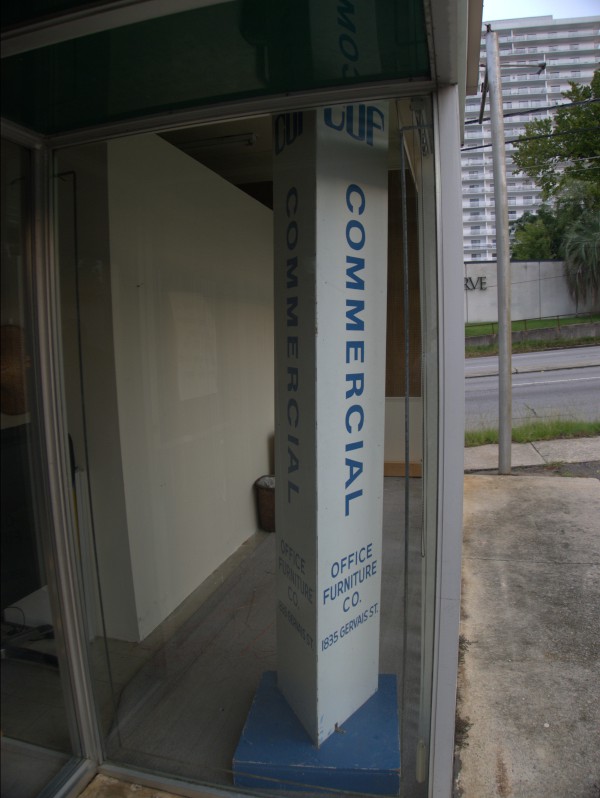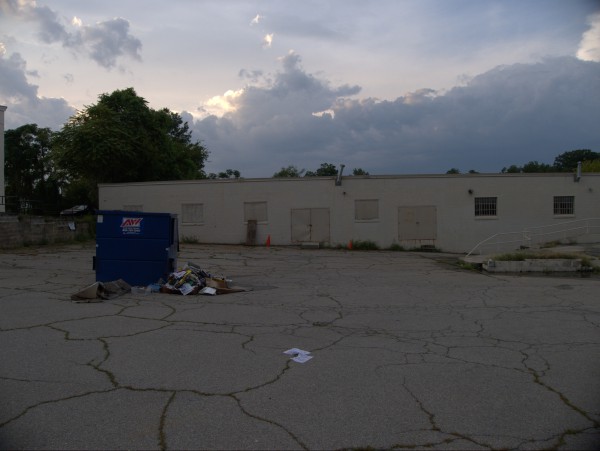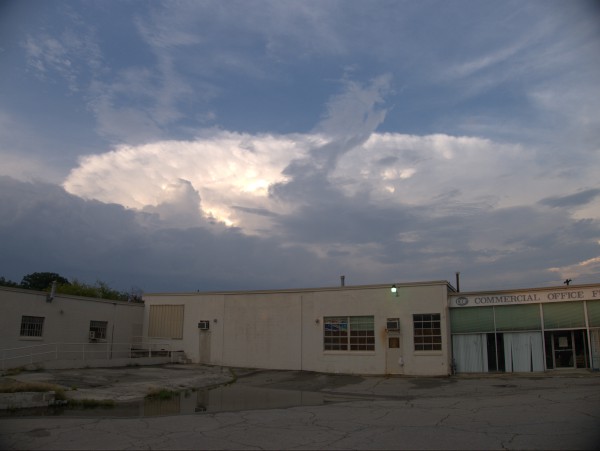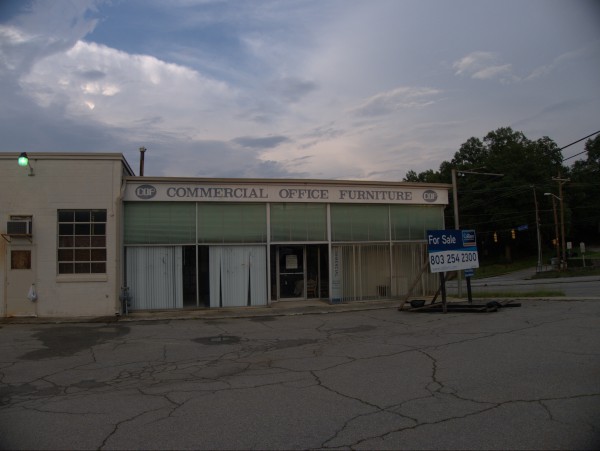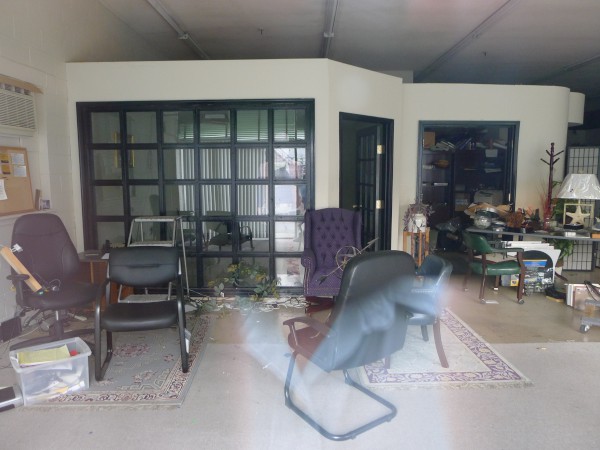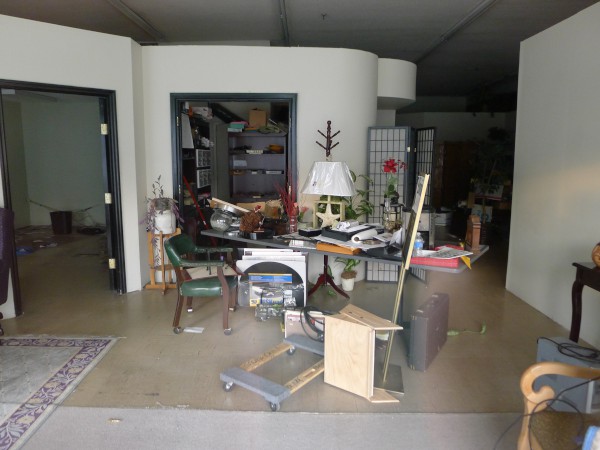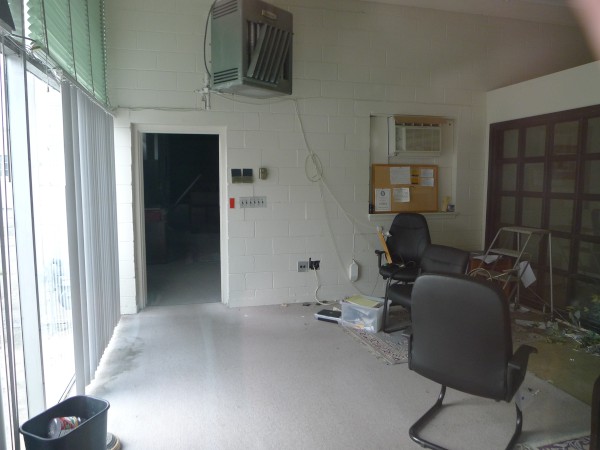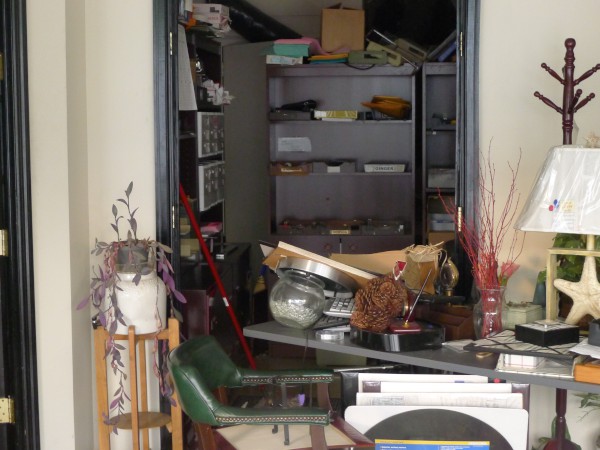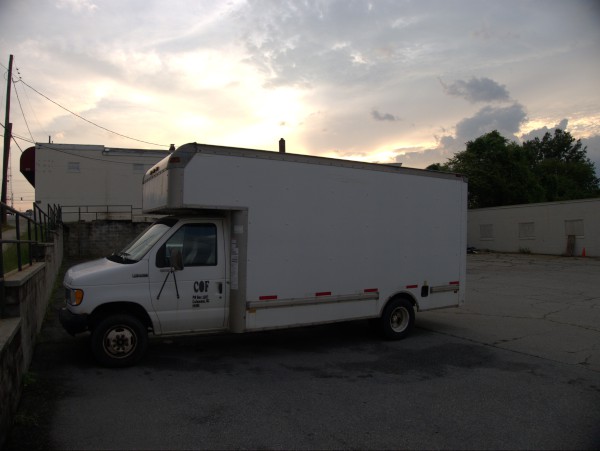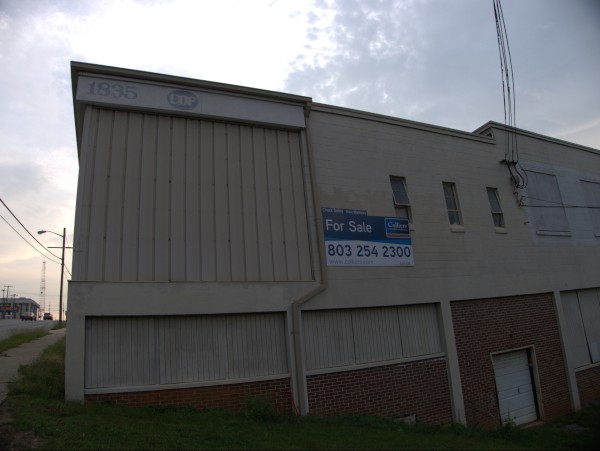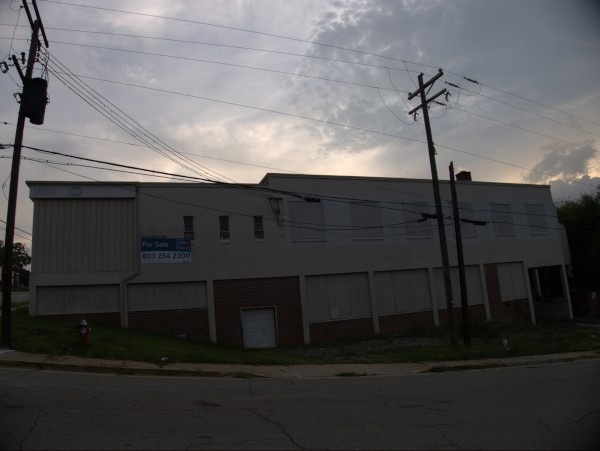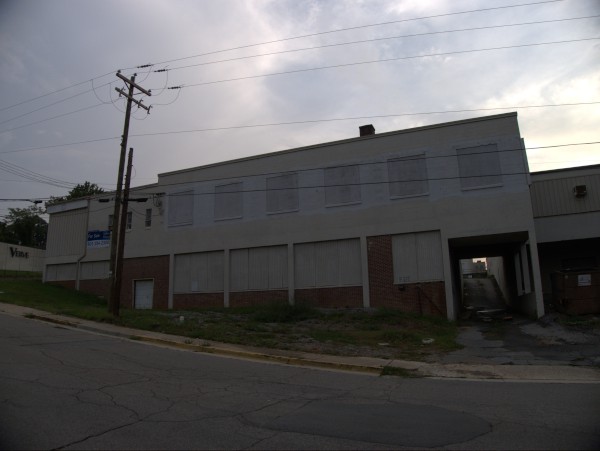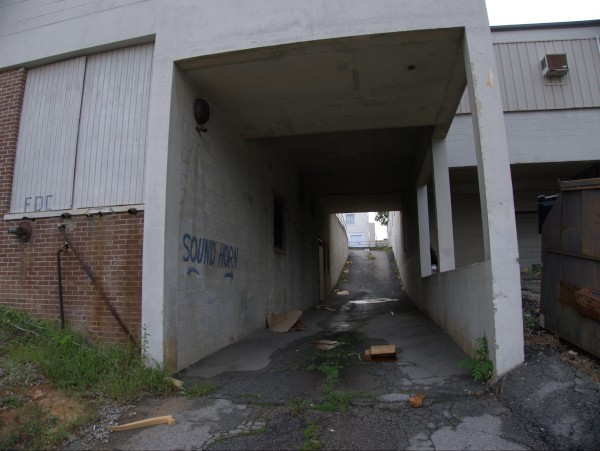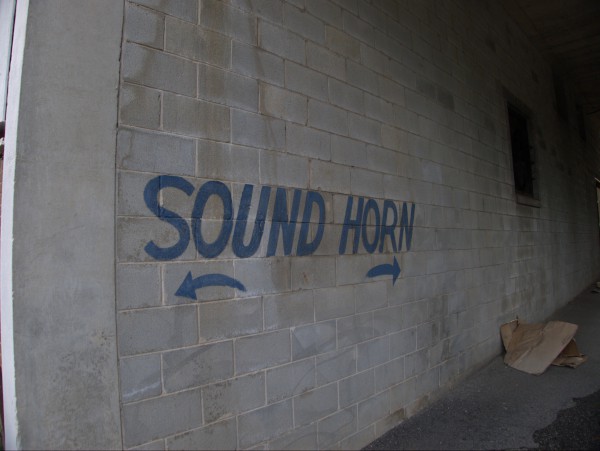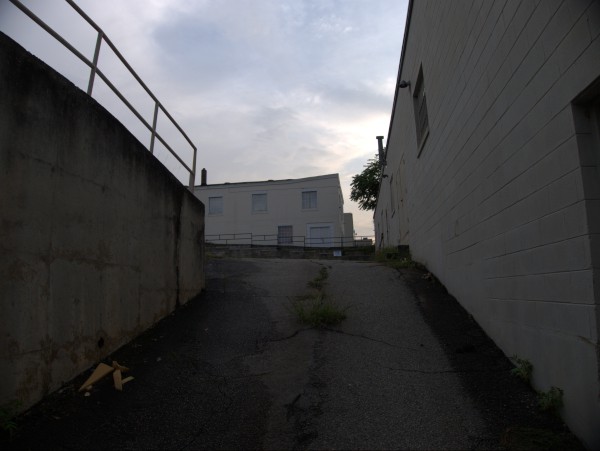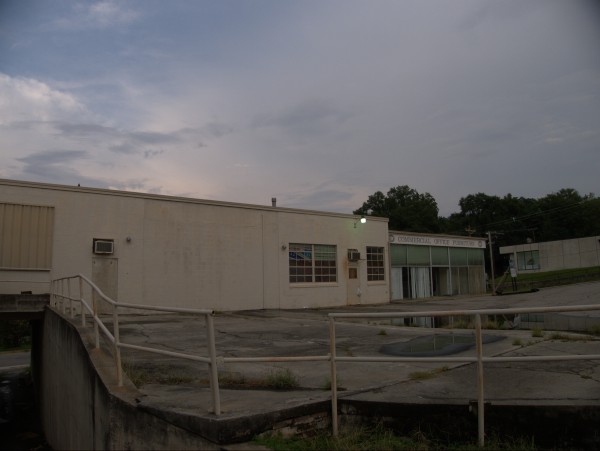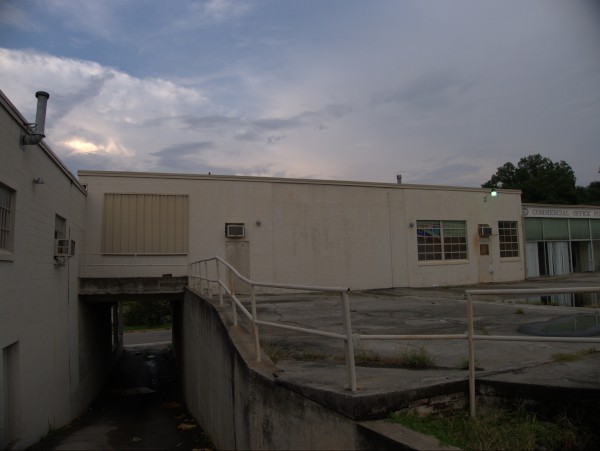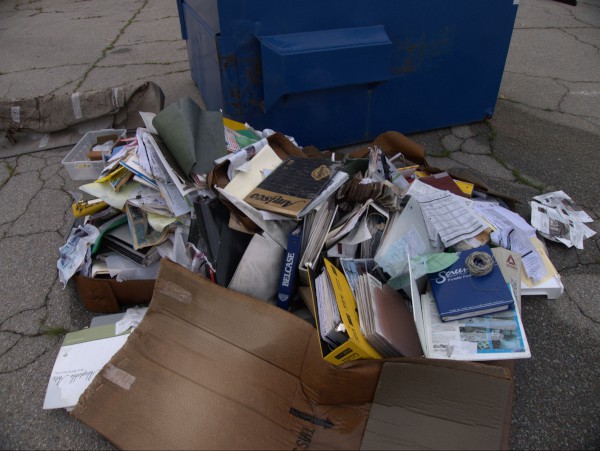 Well, this is a shame. Although I never went there, Commercial Office Furniture was a fixture of my childhood, due to their long-running campaign on the old WIS AM 560. As I mentioned in the Ads & Jingles post, their most memorable commercials all had the throbbing tagline
Your Next Desk
Will Come From C-O-F!!
It doesn't look like much written out, but it was very distinctive.
Over the years, I had often seen the Gervais Street building as I went downtown, and recall thinking that the exterior didn't live up to the commercials as the design (necessitated by the lot, I suppose) was rather odd and the store-front was almost hidden away in the parking lot. LoopNet says the building was built in 1949, but I wouldn't be surprised if it were even older than that.
The closing sign says that they were in business for 50 years, which is a very good run. The last commercials I recall seeing from them, back when I still watched TV, had the spokesman opening a packaged office chair and having the parts all fall out on the floor, saying something like
See this?
This is what you get at our competitors.
At COF, we don't waste your valuable time,
Our furniture is assembled and delivered to your office.
I guess the implication at that point was that their competitors were the big-box stores like Staples and Office Depot which compete on price and volume rather than service. Perhaps in this economy that's enough, and bosses don't mind having the employees waste a few hours putting together their own desks and chairs..
(Hat tip to commenter Russ)
UPDATE 26 Feb 2013 -- A little coda: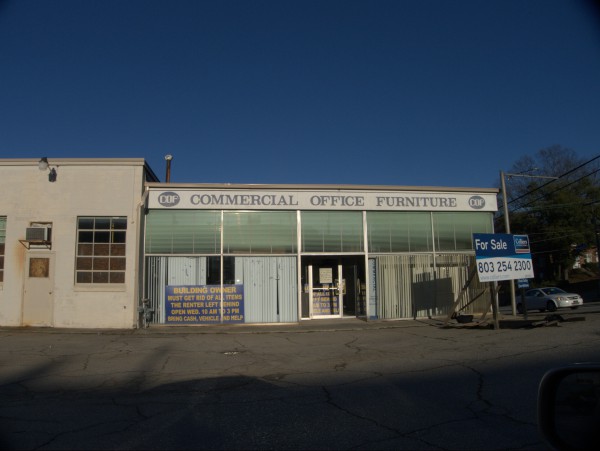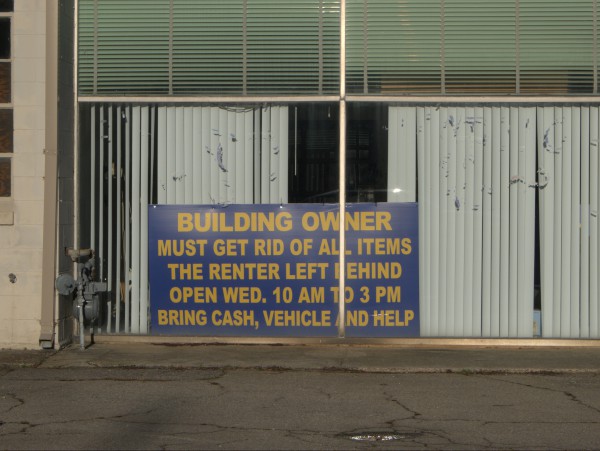 UPDATE 6 June 2023 -- Commenter Kenneth has located the commercial I mentioned above. Here it is:
Also adding map icon and updating tags.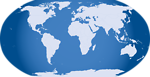 21 Responses to 'Commercial Office Furniture (COF), 1835 Gervais Street: August 2012'
Subscribe to comments with RSS or TrackBack to 'Commercial Office Furniture (COF), 1835 Gervais Street: August 2012'.
Leave a Reply