Posted at 1:23 am in Uncategorized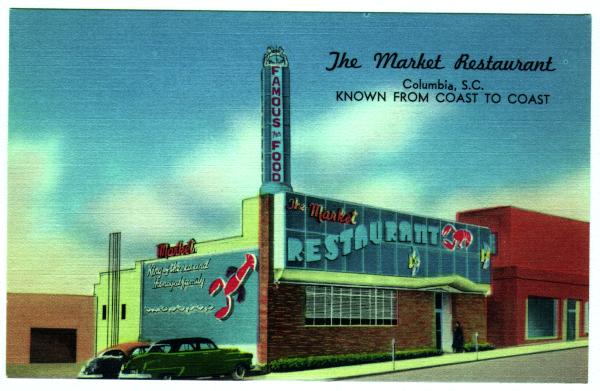 The Market Restaurant
Columbia, S.C.
Opposite State Capitol
At Intersections of:
U.S. Hwy's 1, 21, 321, 176 and 378
"Famous for Food"
Featuring Maine Lobsters
U.S. Prime Western Steaks and Dinners.
OPEN FROM 11 A.M. TIL 11:45 P.M.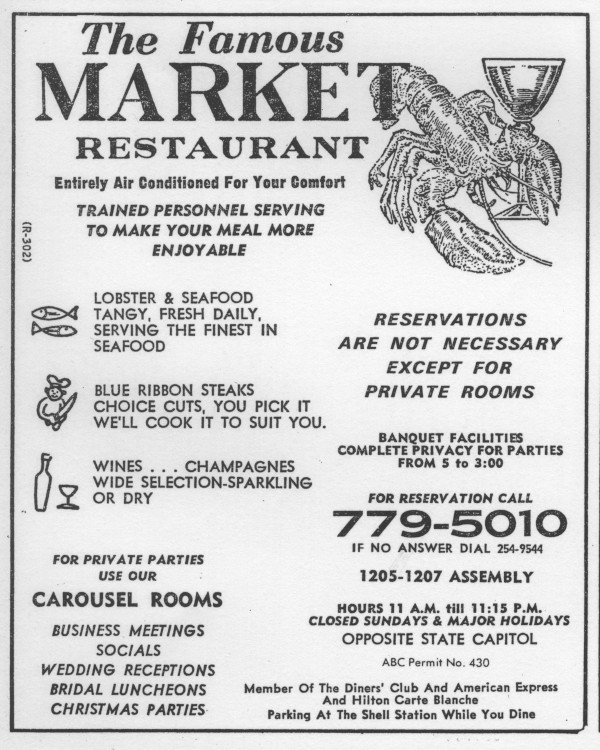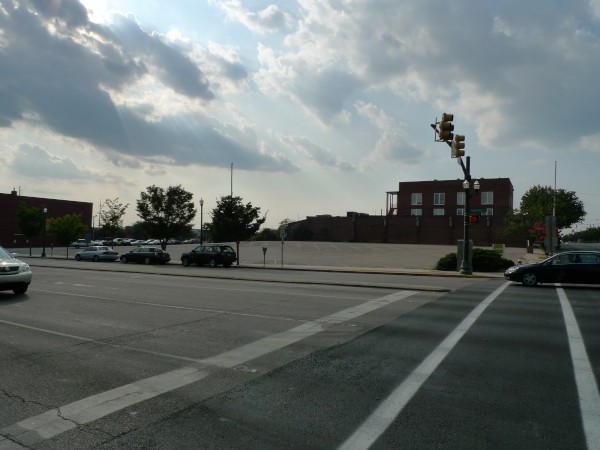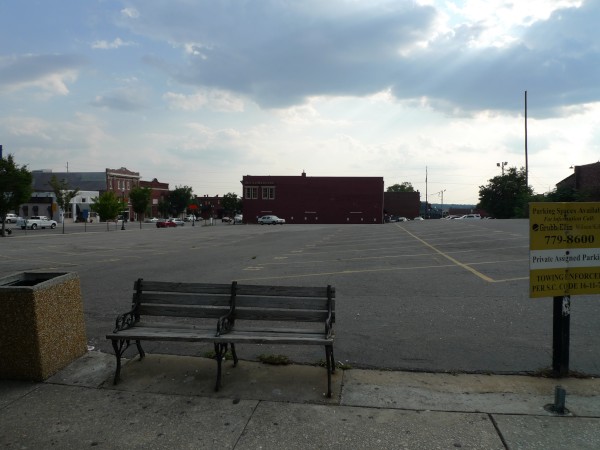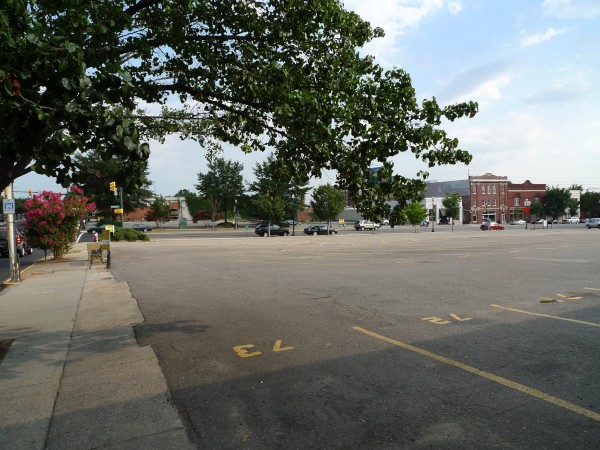 I should remember this place, but for some reason I don't. From the 1970 Southern Bell Yellow Pages ad, it looks much too fancy for anything that our parents might have taken us to, and when I was picking restaurants on my own, the lobster and fish would have scared me off.
As you can see from these shots, the building is long gone, and the area is now an annoying parking lot (always half empty, but zealously patrolled) at the corner of Gervais and Assembly streets bordered on the bottom by The Mellow Mushroom and on the right by the former John Paul's Armadillo Oil Company.
Notice also on the ad another common feature from restaurants of this era: Late hours. I really wish this had continued and that there were decent places open until "11:15" on week-nights nowdays.
Anyone know what happened to this place?
UPDATE 13 October 2009: Added a postcard of The Market and the text from the back of it.
UPDATE 4 January 2012: Updated the closing date in the post title from "1970s" to "11 January 1985" based on the comments. I was only off by 10 years or so..
42 Responses to 'The Market Restaurant, 1205 Assembly Street: 11 January 1985'
Subscribe to comments with RSS
Leave a Reply