Posted at 11:33 pm in Uncategorized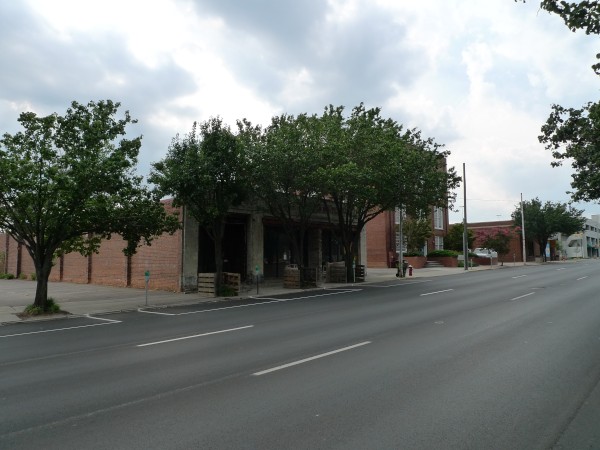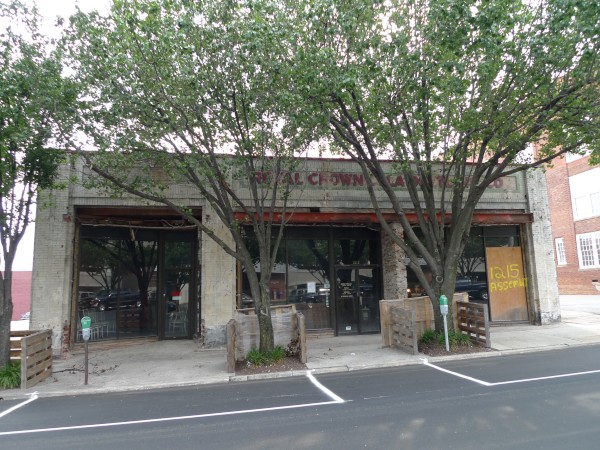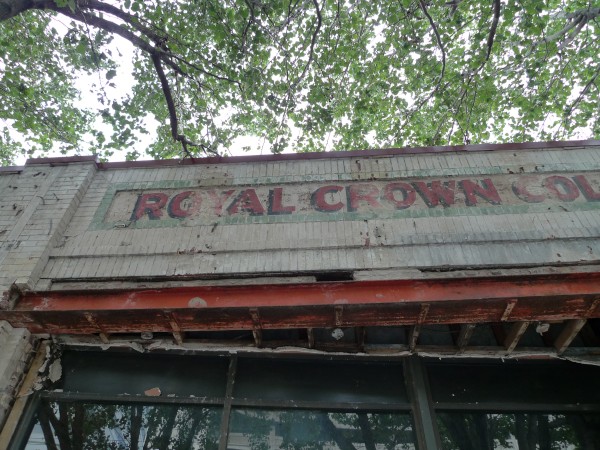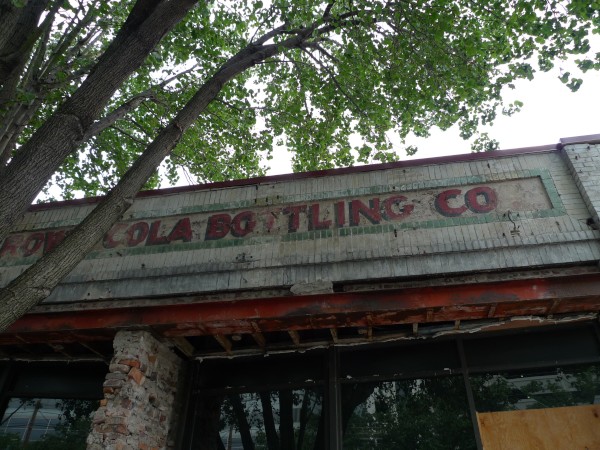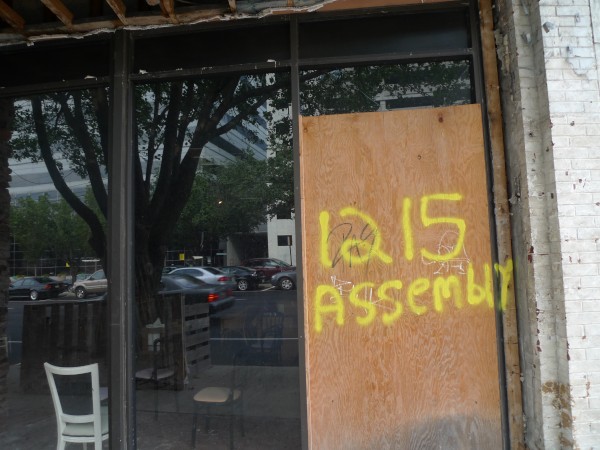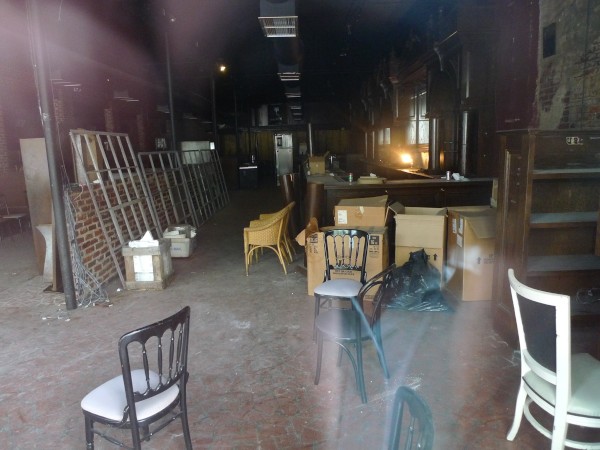 John Paul's Armadillo Oil Company was one of those places that never registered with me. First, there was the name, which didn't give me a good idea of what to expect. "Hmm, southwest? But then why drag the Pope into it?" Second, it opened while I was living out of town and third, it was in the Vista so parking was an issue.
I'm not sure if John Paul's started in Greenville and expanded to Columbia or vice-versa, but there's apparently still one up there.
As you can see from the facade work currently being done on the building, it was at one time the Royal Crown Cola Bottling Co, and if there's anything more Southern than RC Cola, it could only be RC with a Moon Pie. I would have to guess from the style that the RC incarnation may go back as far as the 30s or 40s. I'm saying that the John Paul incarnation closed in 2006 based on this restaurant review, but in that case it seems odd that there are still chairs inside three years later.
(Hat tip to commenter Tom)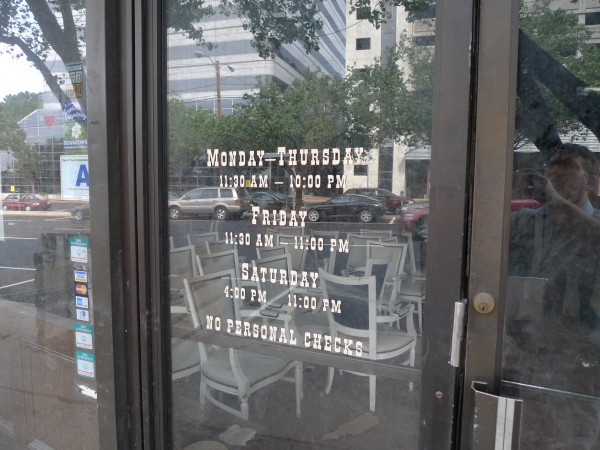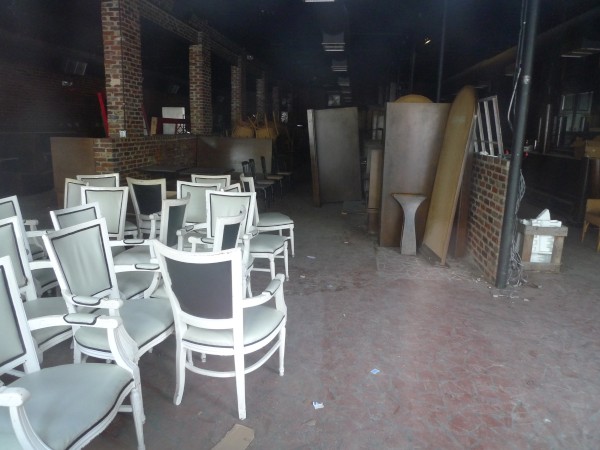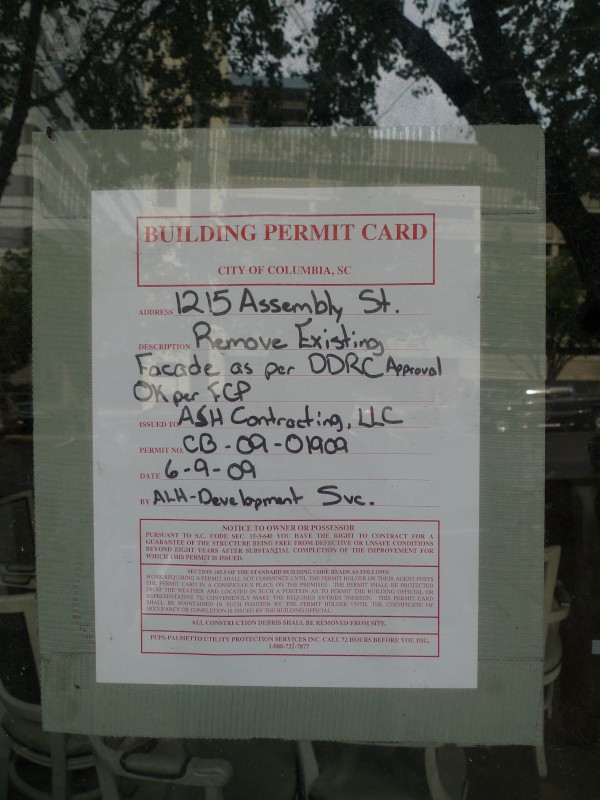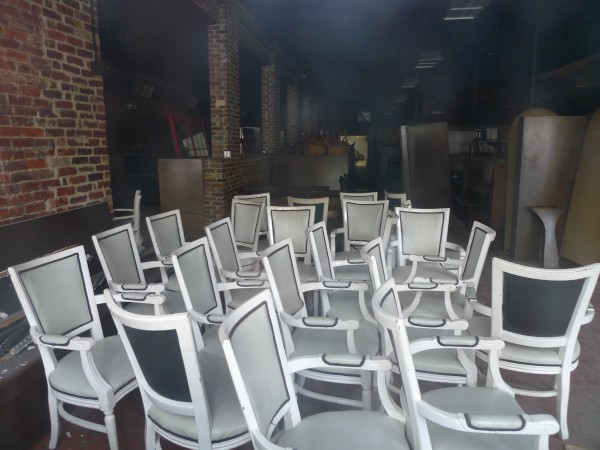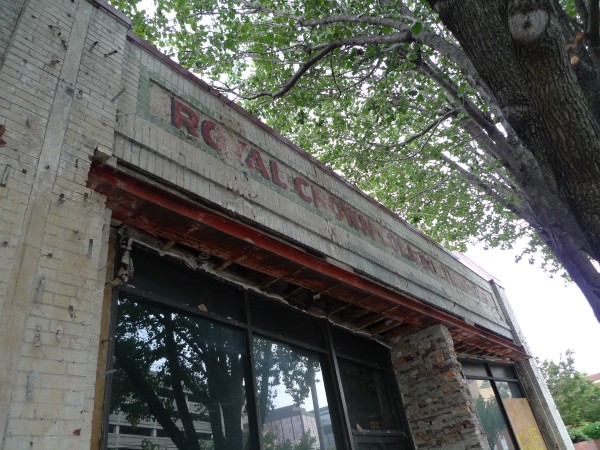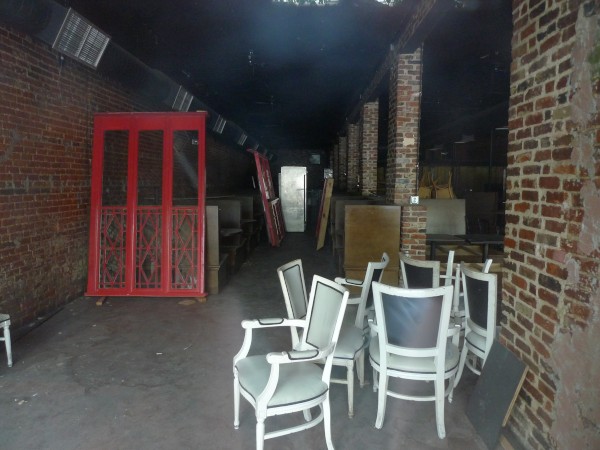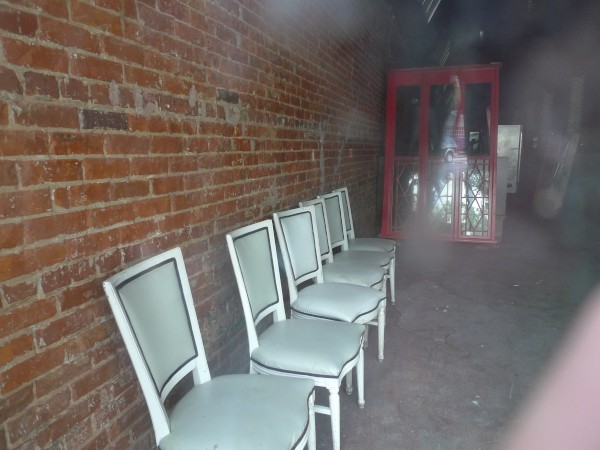 UPDATE 29 June 2011 -- I'm not sure where this mural on the south wall of the building came from. It certainly does not seem to be there on the pictures I took initially (see the first shot above in particular), but neither does it seem to be new. I can only guess that it had been painted over at one time (though who paints brick?) and was uncovered in palimpsest fashion: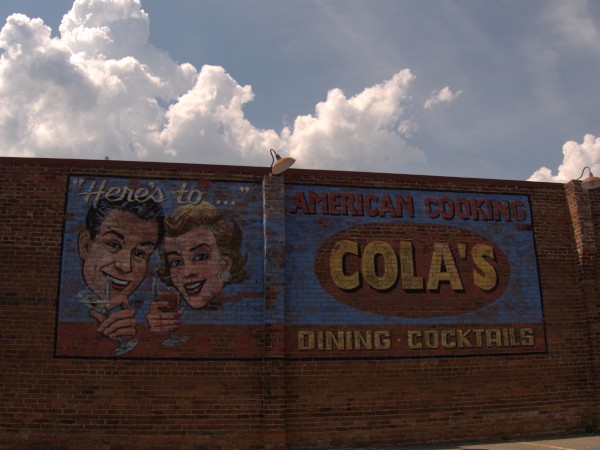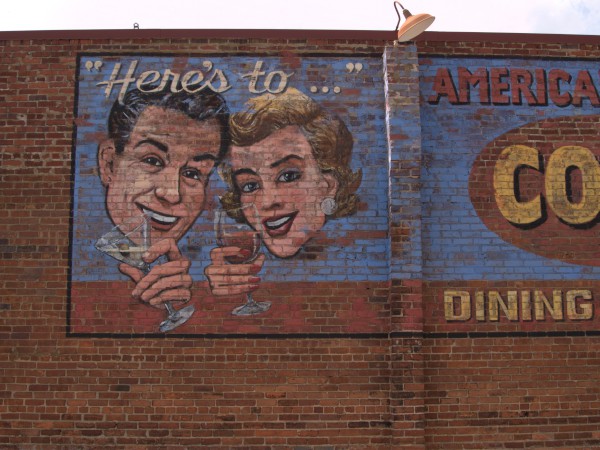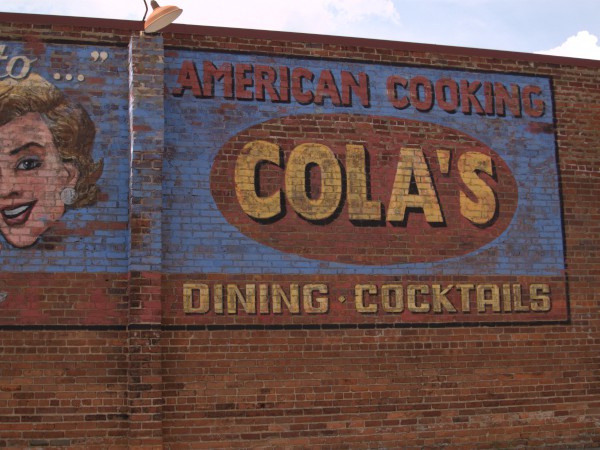 17 Responses to 'Royal Crown Cola Bottling Co / John Paul's Armadillo Oil Company, 1215 Assembly Street: 2006'
Subscribe to comments with RSS
Leave a Reply