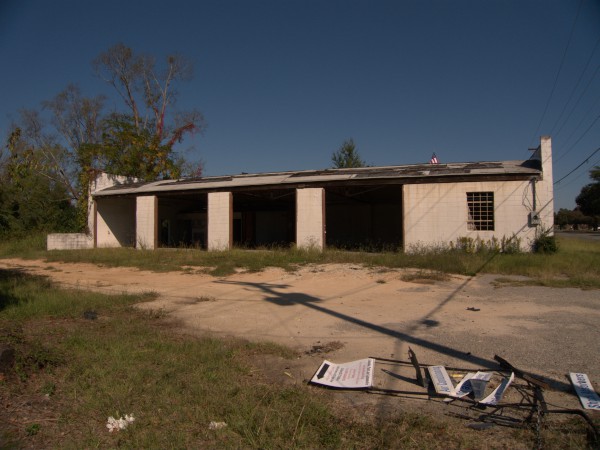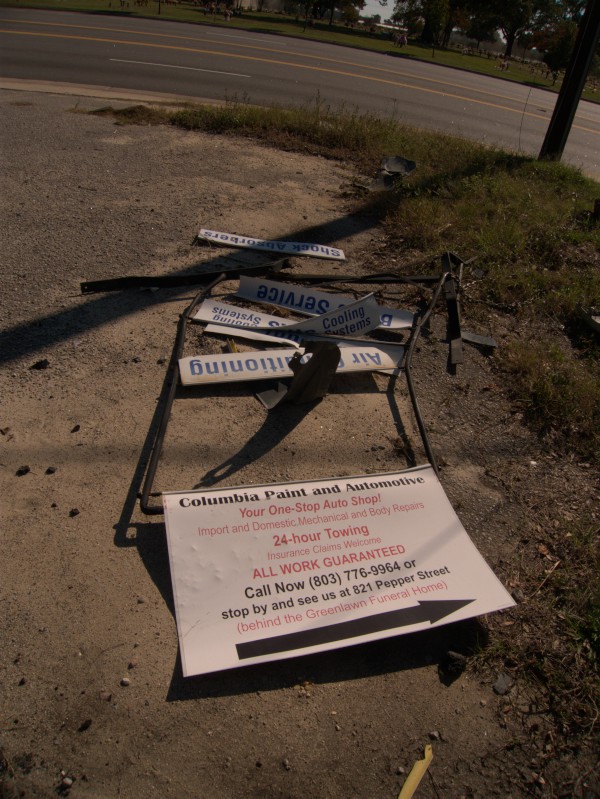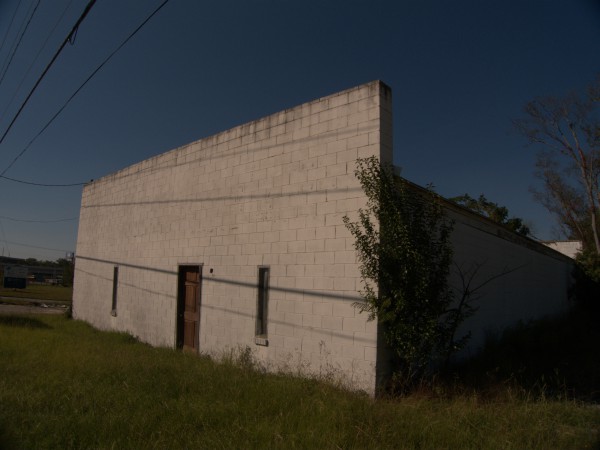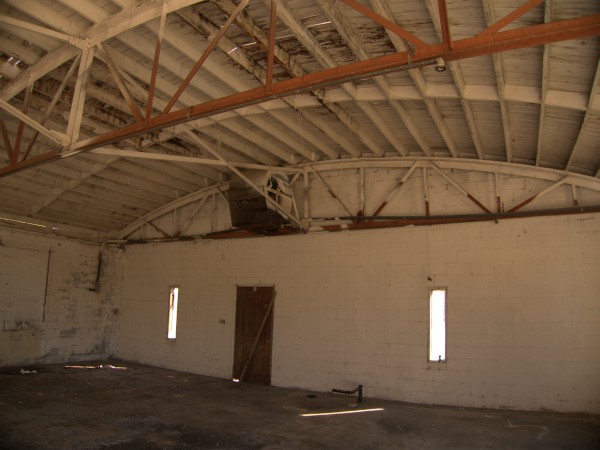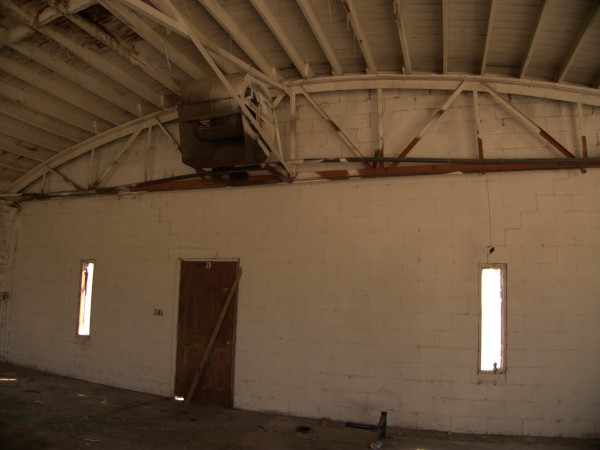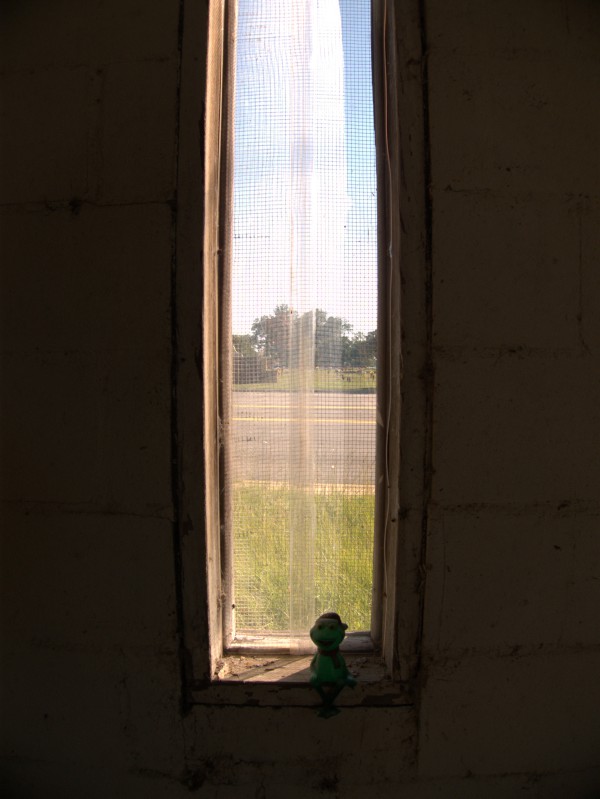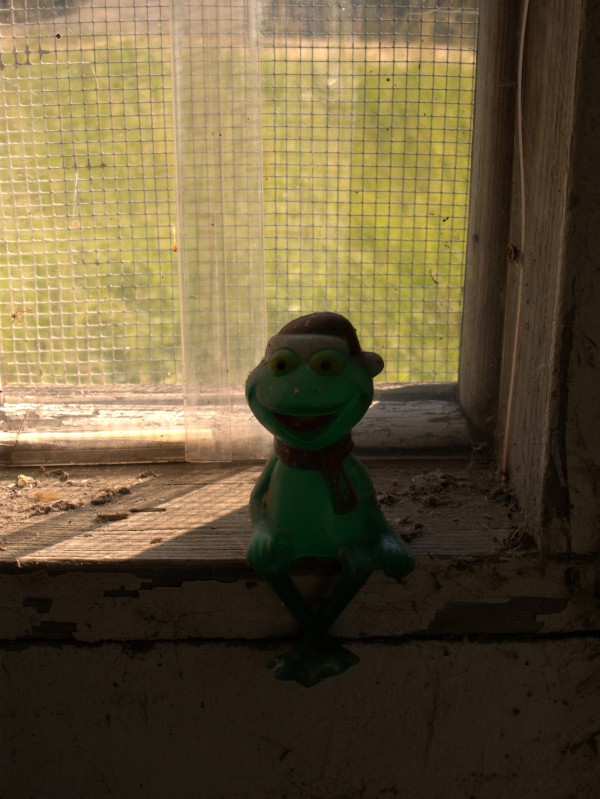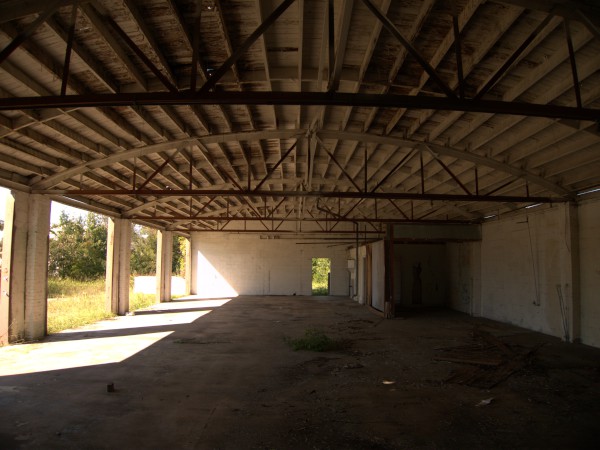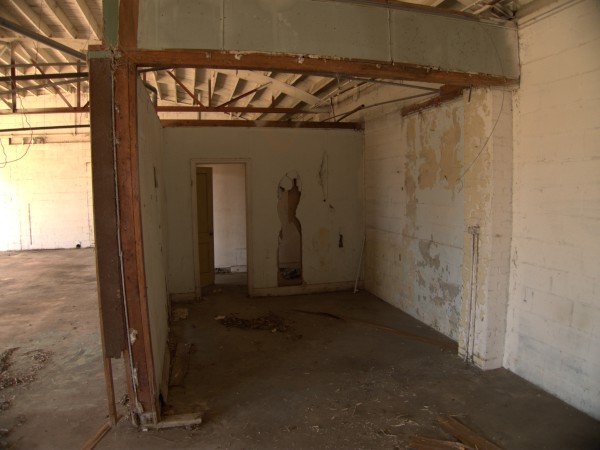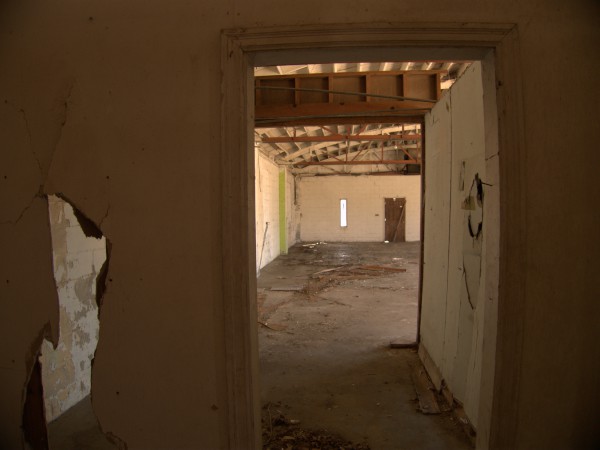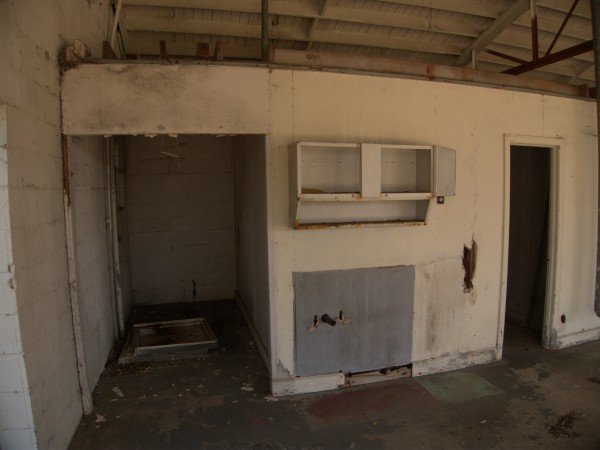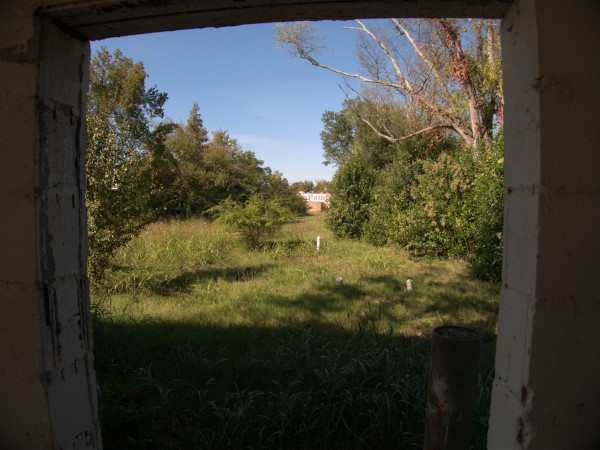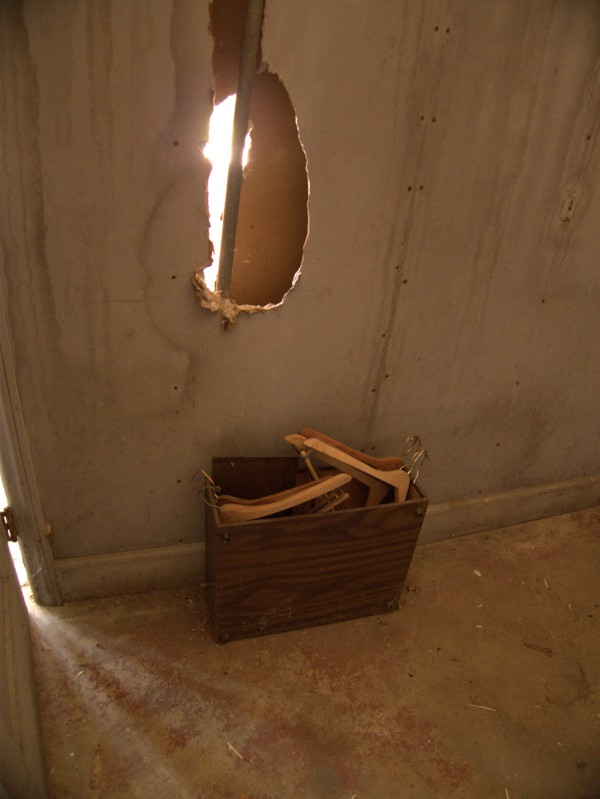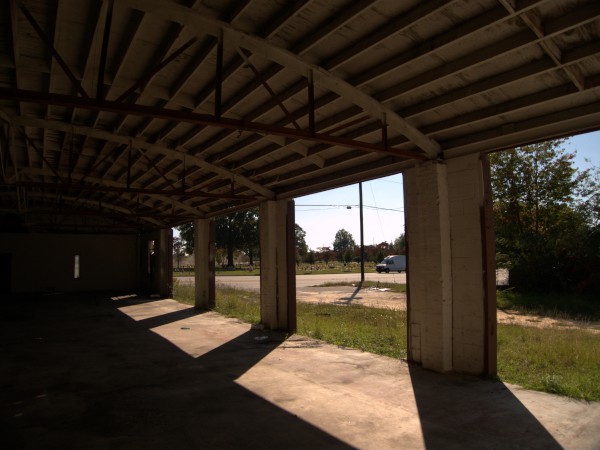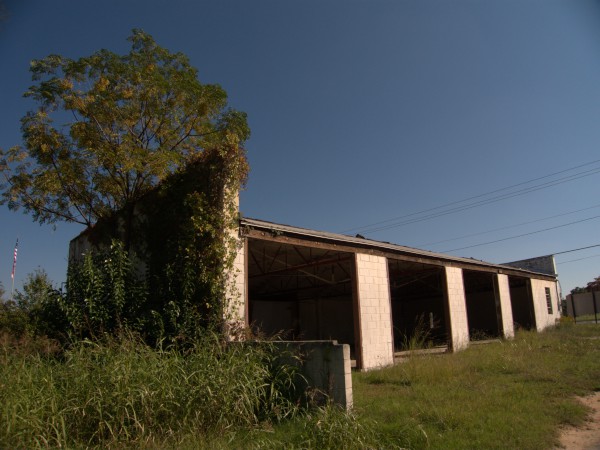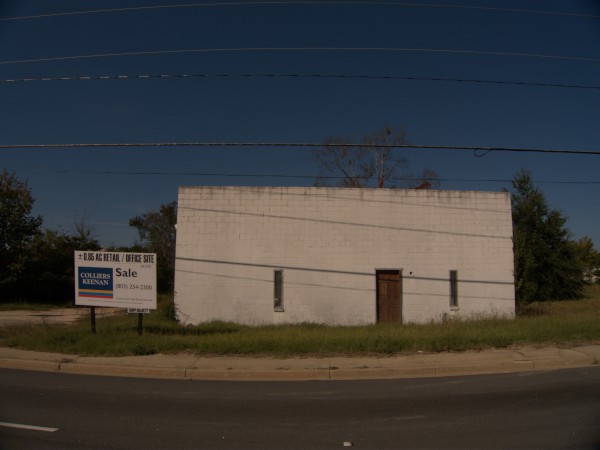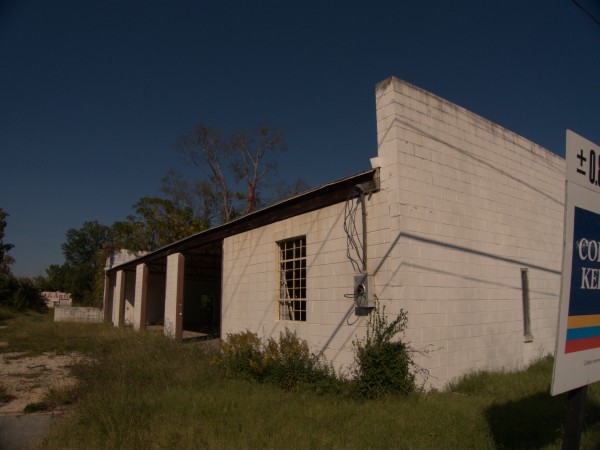 I figured I could at least get a street address by tracking down the Colliers Keenan listing for this Leesburg Road property just east of I-77, across from Greenlawn Cemetary and alongside Pringle Road, but for some reason, I can't find it on the Colliers site.
That being the case, I know essentially nothing about this building other than it is in poor shape and looks to have been a car repair garage. The trussed arched wood roof is very nice although open to the sky in most places now, and there are a couple of mysteries posed by the coat hangers and the jaunty mascot.
UPDATE 1 November 2011: Added the full street address to post title.
UPDATE 21 January 2014: Commenter badger suggests the correct street address is 819 Leesburg Road. I don't have any better guess, so I have changed the post title to use 819 instead of 821. He also suggests the business was either Berne or Laberne Equipment, so I am adding those as well.
UPDATE 28 August 2017 -- This building has now been razed as shown in these not very good drive-by shots: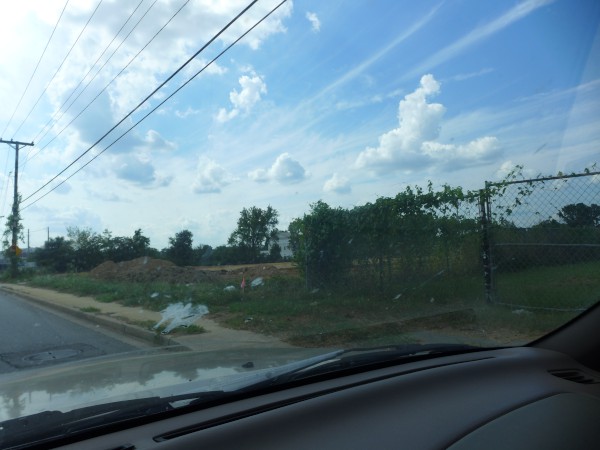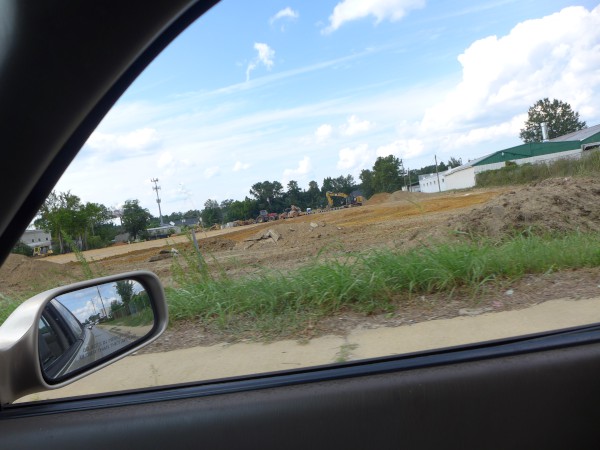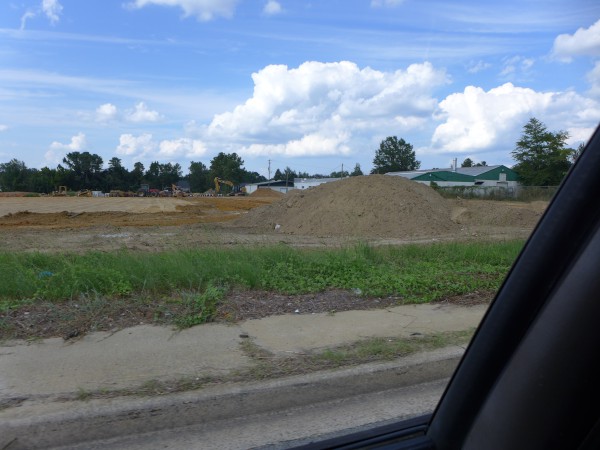 UPDATE 25 October 2017 -- Construction is starting here. Unfortunately, I did not get a good enough picture to read the sign saying what is forthcoming: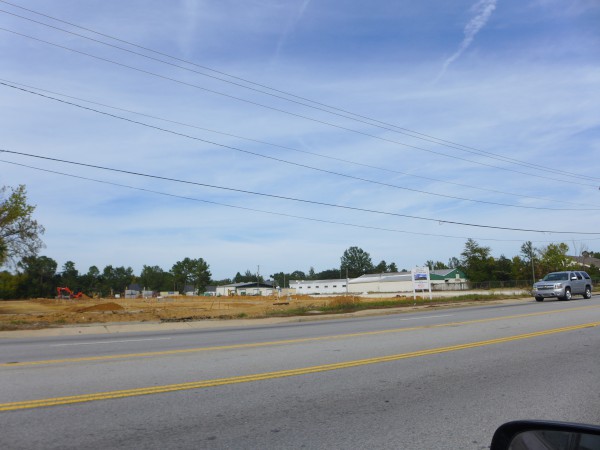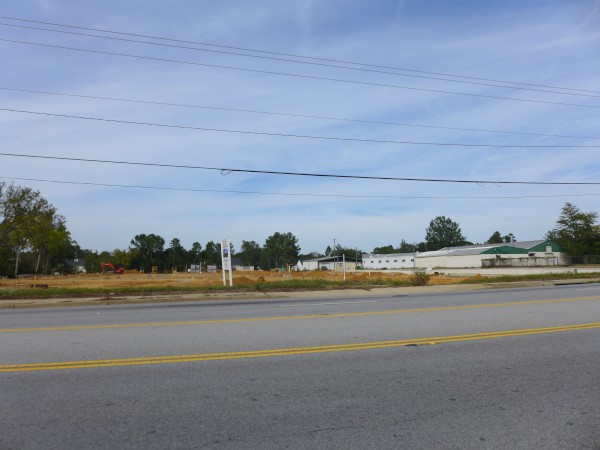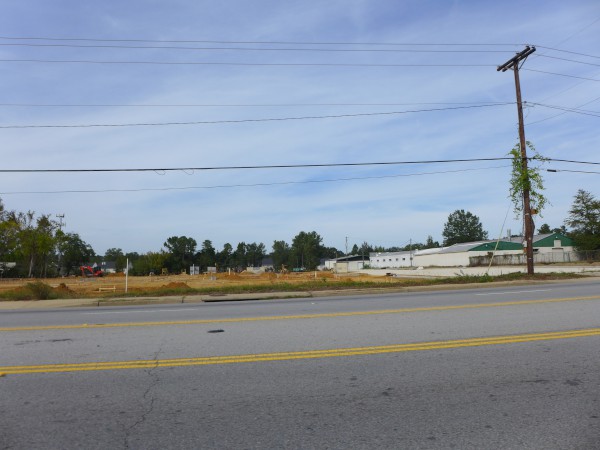 UPDATE 27 January 2018 -- The new structure is framed now, and, as you can see if you click through and look very closely at the sign, is to be a Dick Smith Body Shop: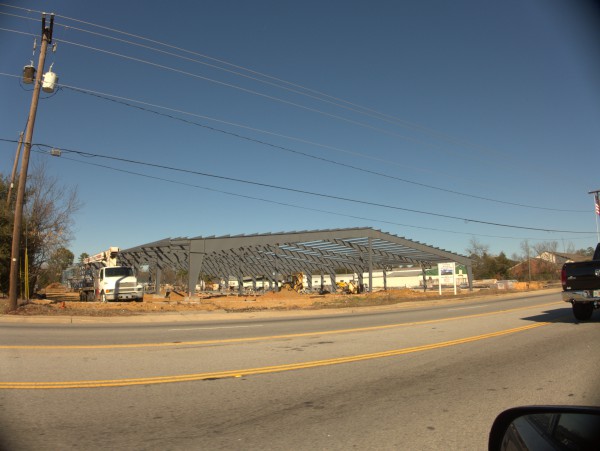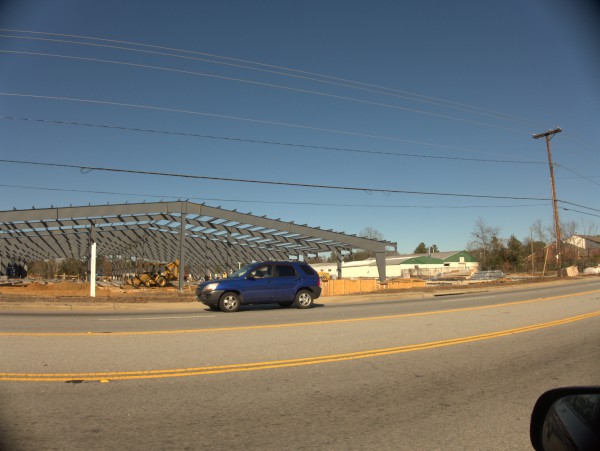 8 Responses to 'Garage / (La)Berne Equipment(?), 819 Leesburg Road: 1980s(?)'
Subscribe to comments with RSS or TrackBack to 'Garage / (La)Berne Equipment(?), 819 Leesburg Road: 1980s(?)'.
Leave a Reply