Posted at 10:31 pm in Uncategorized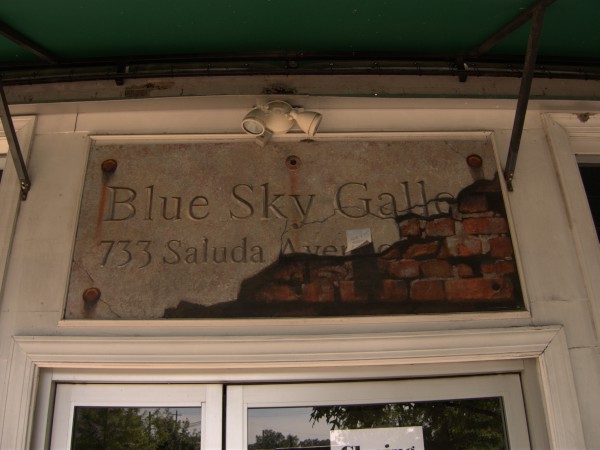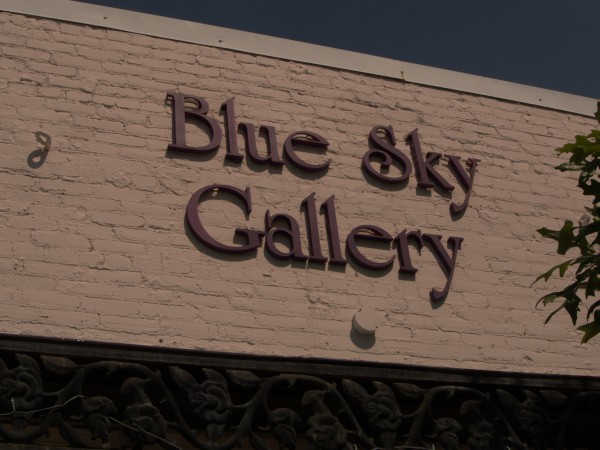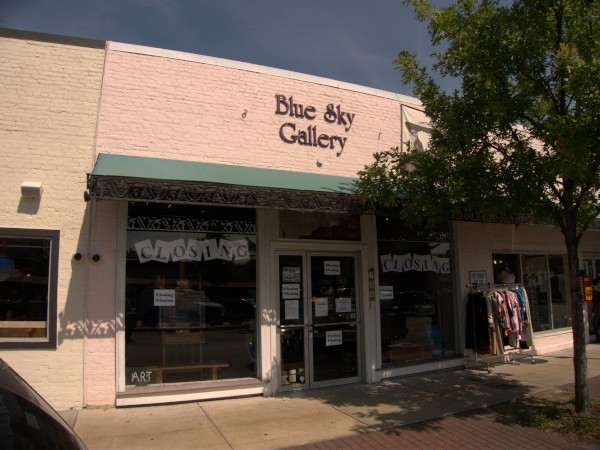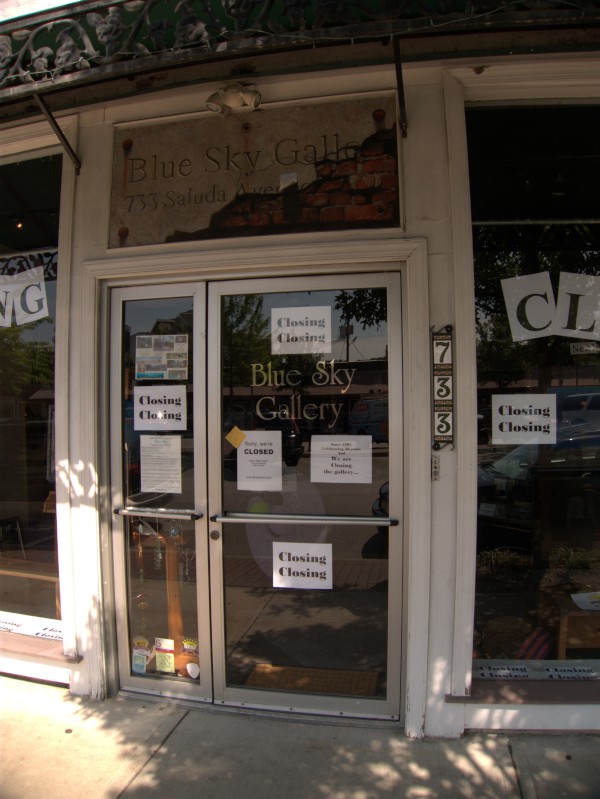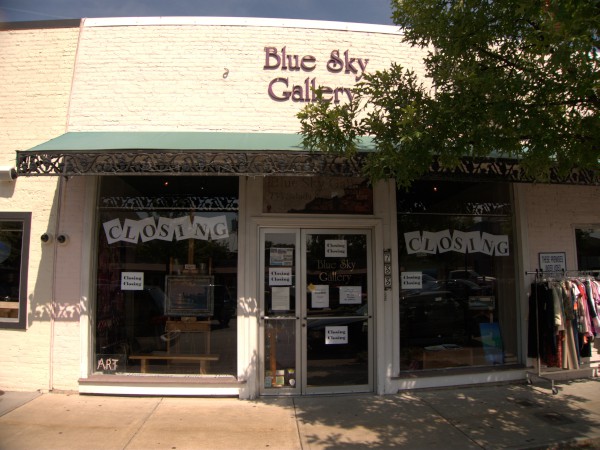 Well, Blue Sky Gallery isn't actually closed yet, but it's already in the news and I took the pictures when I went looking for Mary...
Unless you have a special interest in art, or have a friend who's an artist, Blue Sky is probably the only Columbia artist you can think of and his work has been prominently displayed around town for ages. The first Blue Sky piece I can remember is still my favorite (and probably the favorite of many Columbians): the Road-Runner-ish Trompe-l'œil Tunnel Vision.
The same parking lot off of Taylor Street has his other best known work, which people either love or hate: the giant fire hydrant. Personally, I like it.
The State article says (or implies) that he and his wife are closing the gallery to concentrate on international sales, though at 72 I wouldn't be surprised if he just wants to retire.
(Hat tip to commenter Mike D)
14 Responses to 'Blue Sky Gallery, 733 Saluda Avenue: July 2011 (?)'
Subscribe to comments with RSS or TrackBack to 'Blue Sky Gallery, 733 Saluda Avenue: July 2011 (?)'.
Leave a Reply