Posted at 11:16 pm in Uncategorized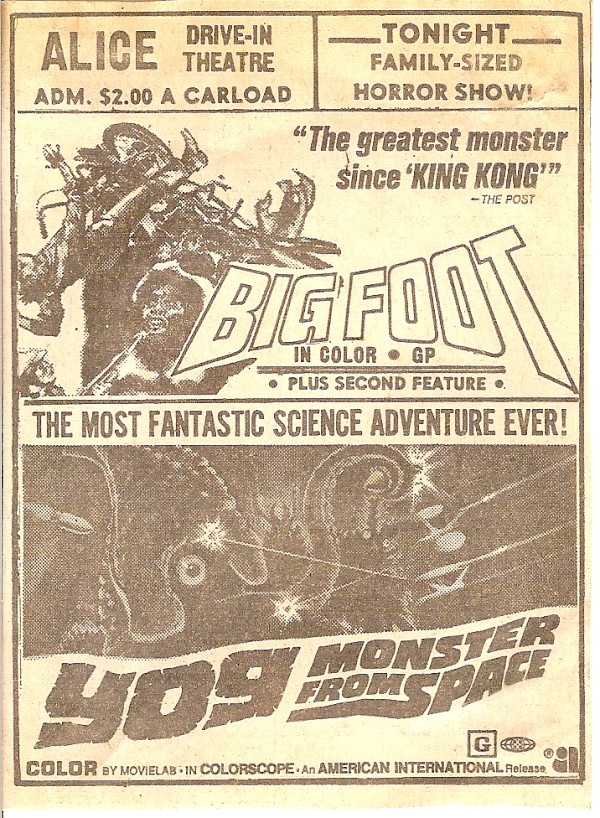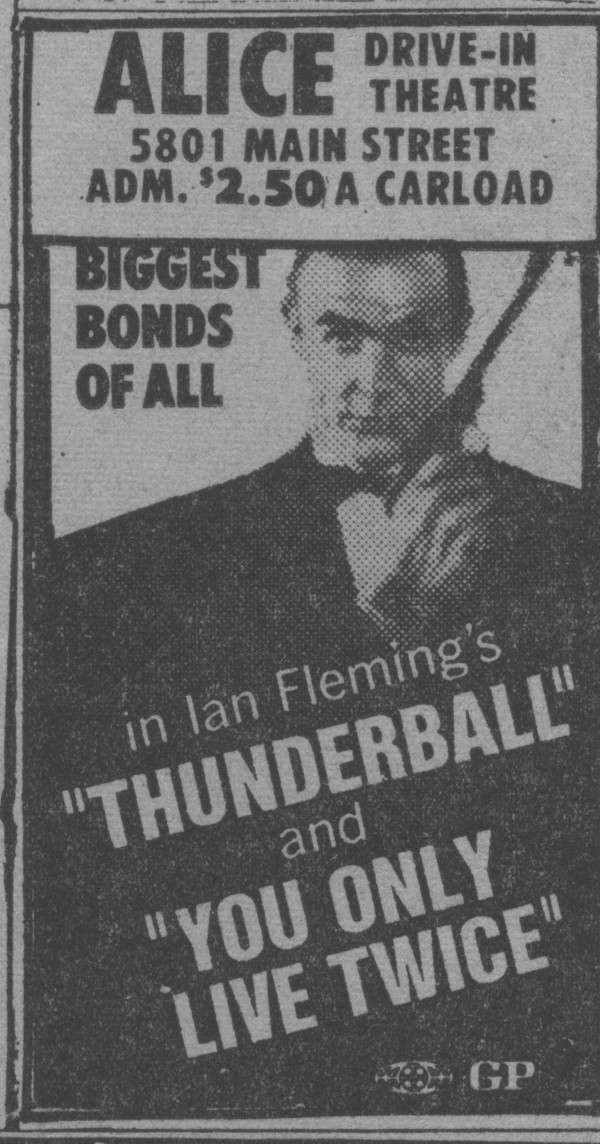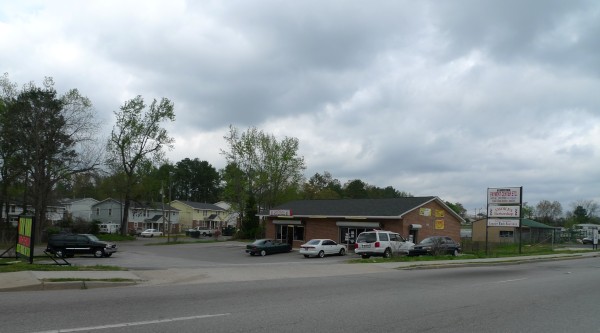 Here's another of Columbia's vanished drive-ins. I don't think I was ever really aware of this one. North Main was not on any of our regular routes -- for years I had only the vaguest idea where even Columbia College was. I'm saying this closed in the 1970s because in the late 70s, one of my school groups would sometimes do fundraisers at lunch by selling corndogs, and I would go pick them up from the North Main Piggly Wiggly, where somebody's father worked. I think I would remember seeing a drive-in in the area, and I don't.
At any rate, this one seems not to have gone porno, at least in the time-frame we see here (the first ad is from 1971, the second from 15 April 1973): Nothing rated harder than GP (equivalent to the range covered by today's PG & PG-13). Yog is even rated G!
I went to North Main to see what's at 5801 now, and it's a small strip mall with a barber-shop and a tax office. I think the drive-in must have covered more ground, so it's possible some of the other structures at what are now 58xx addresses may be on parts of it as well.
Thanks to reader Terry for the 1971 ad!
10 Responses to 'Alice Drive-In Theatre, 5801 Main Street: 1970s'
Subscribe to comments with RSS or TrackBack to 'Alice Drive-In Theatre, 5801 Main Street: 1970s'.
Leave a Reply