Posted at 6:19 pm in Uncategorized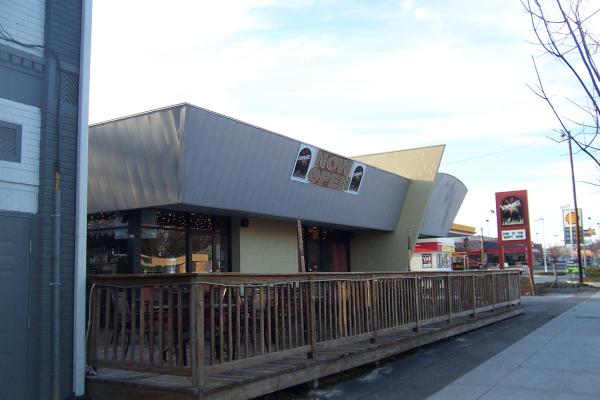 In principle, I should like Rising High, since it is sort of a local version of The Atlanta Bread Company or Panera Bread, and I like both of those operations (in general, but see my post about ABC at Sandhills..). In practice I never really found the sandwich or other food item that could make this place a regular stop for me. The sandwich which came closest, The Sundrenched was a bit too artichokey. The deck was a nice idea in principle, but I found that when it wasn't too hot, or too cold to use it, I tended to get panhandled by passers-by.
I'm unsure if the building was built for Rising High. I remember The Villa being in about that location before it closed. At any rate, I think a combination of things did in this location. First and foremost was the interminable Harden Street revamping which also cost us The Parthenon. I believe that, combined with the fact that the chain was at the same time trying to establish a new location on Beltline Blvd (where Shane's Ribs now is) just put too much stress on the operation.
The building now hosts The Congaree Grill, an operation I have yet to visit.
6 Responses to 'Rising High, Harden Street: 2006'
Subscribe to comments with RSS or TrackBack to 'Rising High, Harden Street: 2006'.
Leave a Reply